By following my blog you will know that I love vintage and retro styling and I usually like to add a modern twist to every outfit! Retro inspired dresses really are a weakness for me and when I find a great one I get really excited! You can imagine my excitement when I found Milliemeno.com.
Milliemeno is an online store started and run by a small Canadian family and they offer unique clothing and accessories! (They do ship internationally!) Isn't it a great feeling to buy something from a small family run business!? Milliemeno was started because the family woke up one morning and just decided to start an online store! I loved to learn and read that in their 'About Us' section! I think that is what life should be all about, just doing what you want and love doing it!
I was immediately drawn in to Milliemeno.com as I saw quite a few retro inspired dresses in their new collection including the gorgeous cherry print retro inspired halter dress that I am wearing (click here to see it). There are so many other great ones too including this pin up cow girl print dress, this pink polka dot dress, and this black and white printed dress!
I absolutely love my cherry print dress! I had been looking for the perfect cherry print dress for such a long time! The material is really great quality and I like that this dress has a zipper closure and and an elastic back so the dress fits me perfectly.
Milliemeno's prices are Really Affordable too which makes everything they sell even better! You shouldn't have to pay a fortune for a great dress!
You really have to checkout this adorable shell ring (click here to see it) on the website! It is only $8 and the shell even opens!
*****
****GET 10% OFF YOUR ENTIRE ORDER AT MILLIEMENO.COM WITH COUPON CODE: winnipegstyle10 (this includes international orders as well)****
*****

I am running an INSTAGRAM giveaway with Milliemeno.com to give away 3 Dresses! (Canada and USA only) Contest ends March 14th, 2016! Go to my instagram account: Winnipegstyle to enter! You don't want to miss it!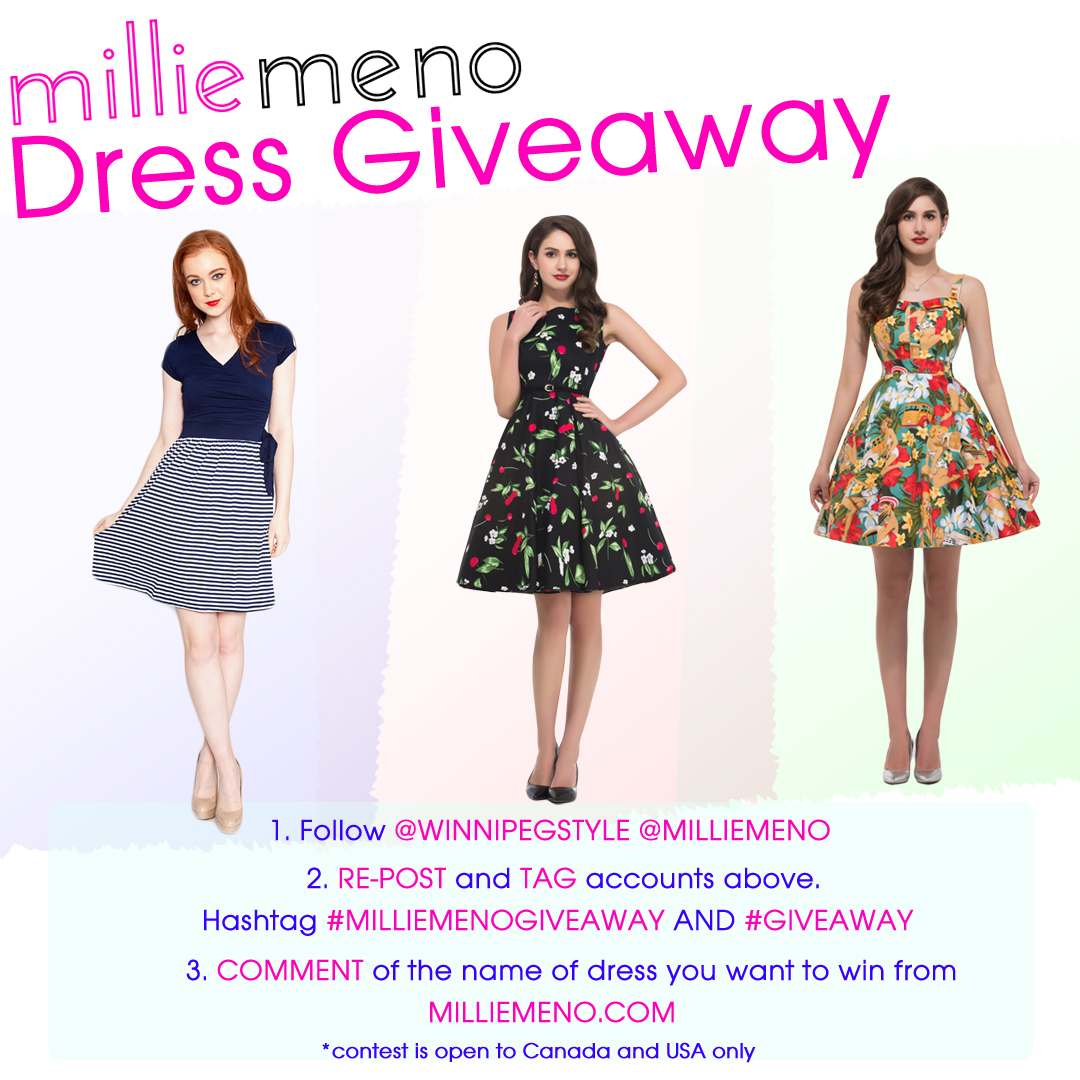 GET 10% OFF YOUR ENTIRE ORDER AT MILLIEMENO.COM WITH COUPON CODE: winnipegstyle10 (this includes international orders as well)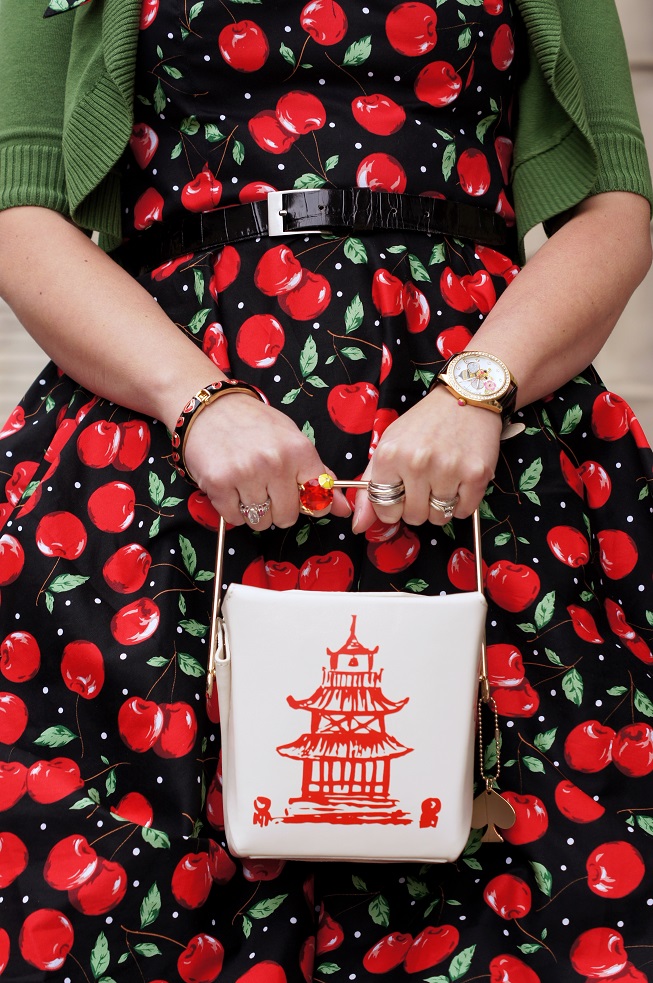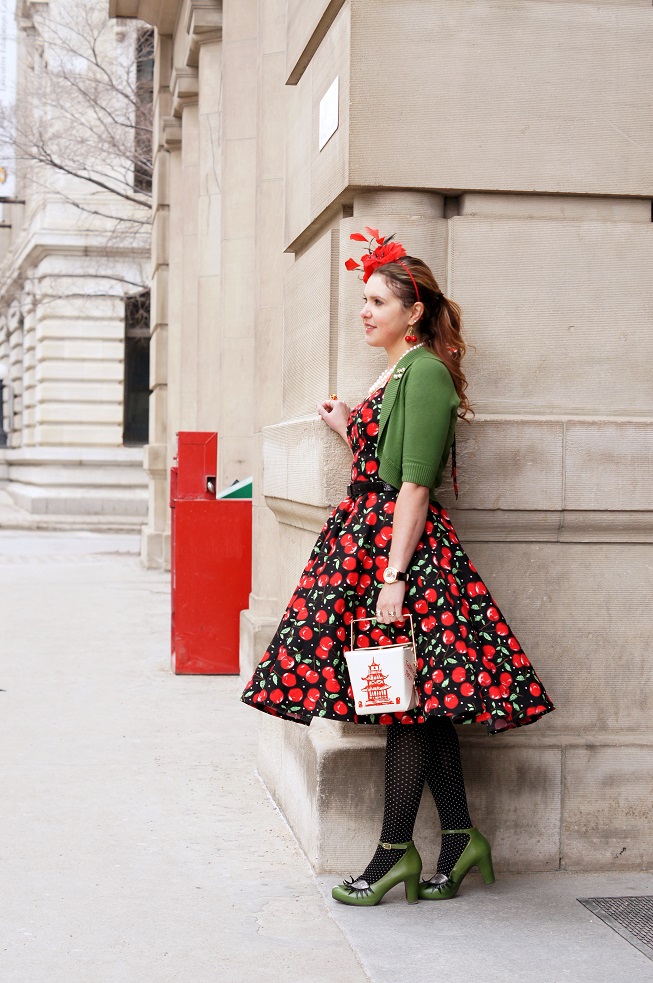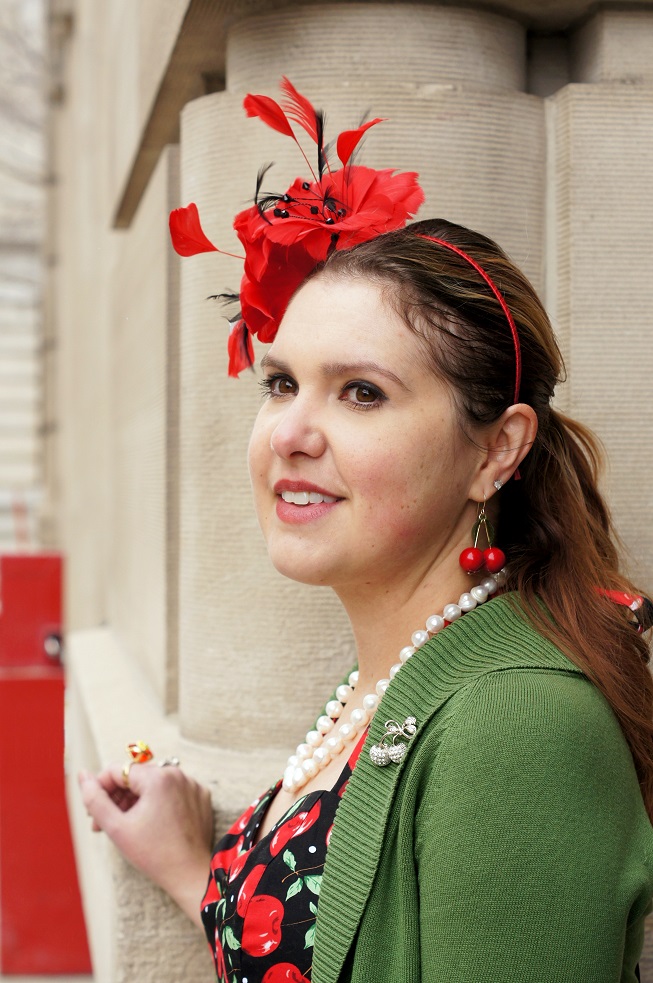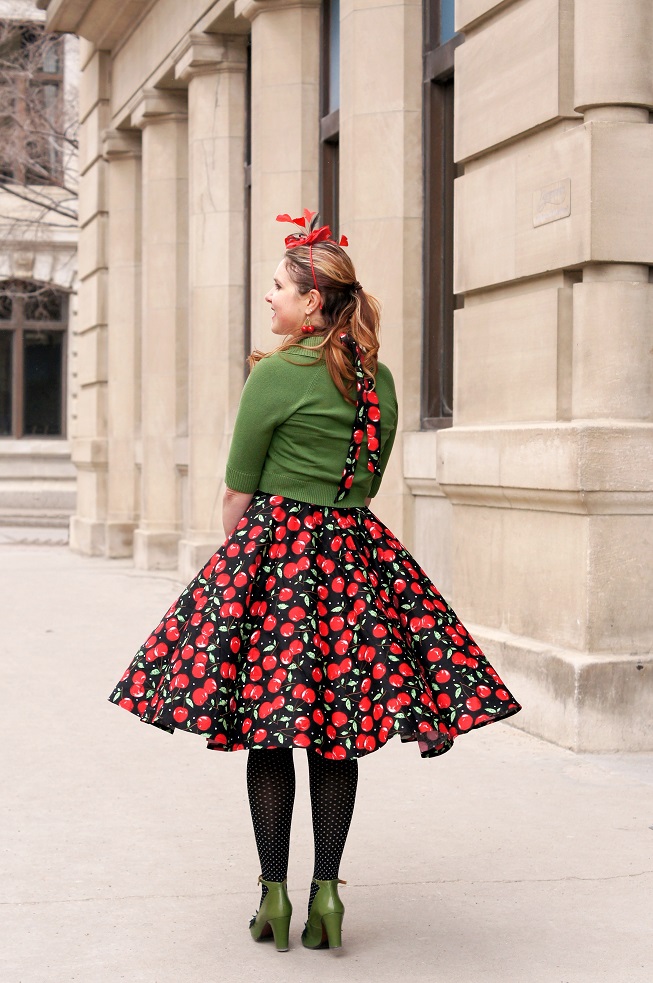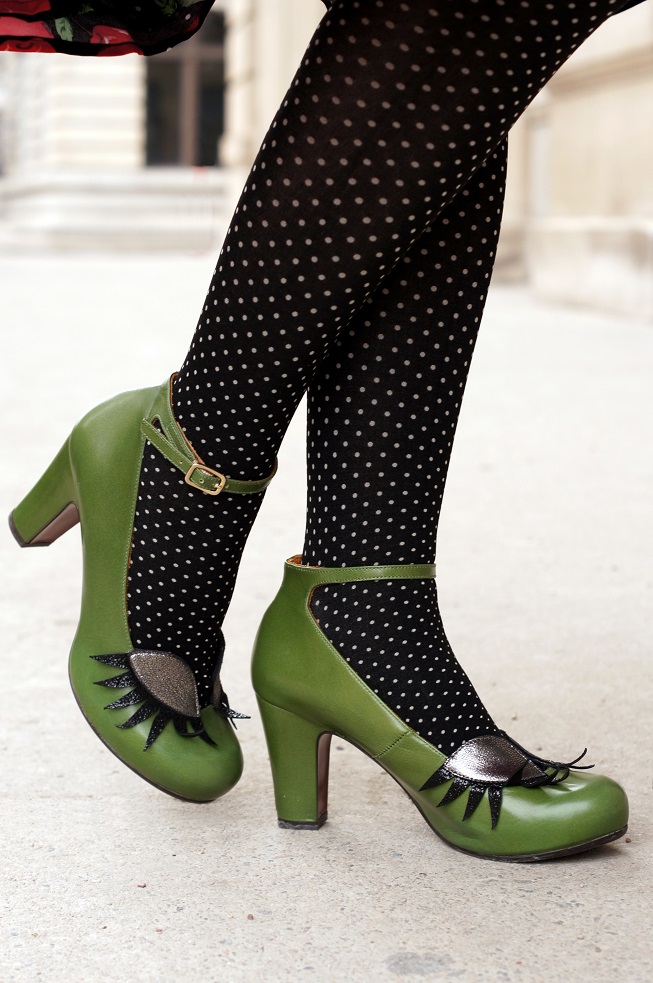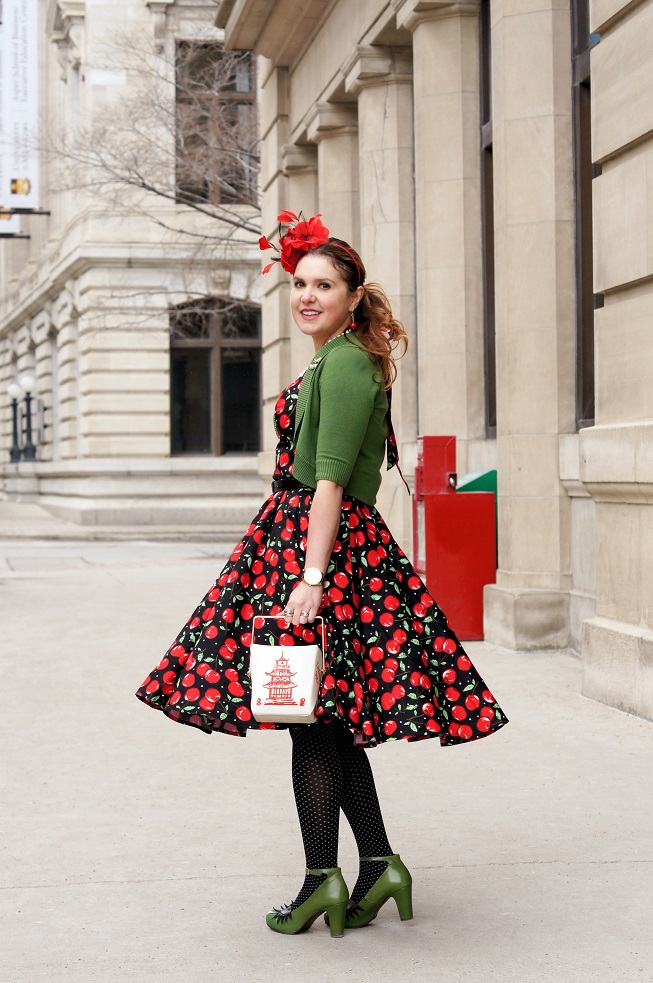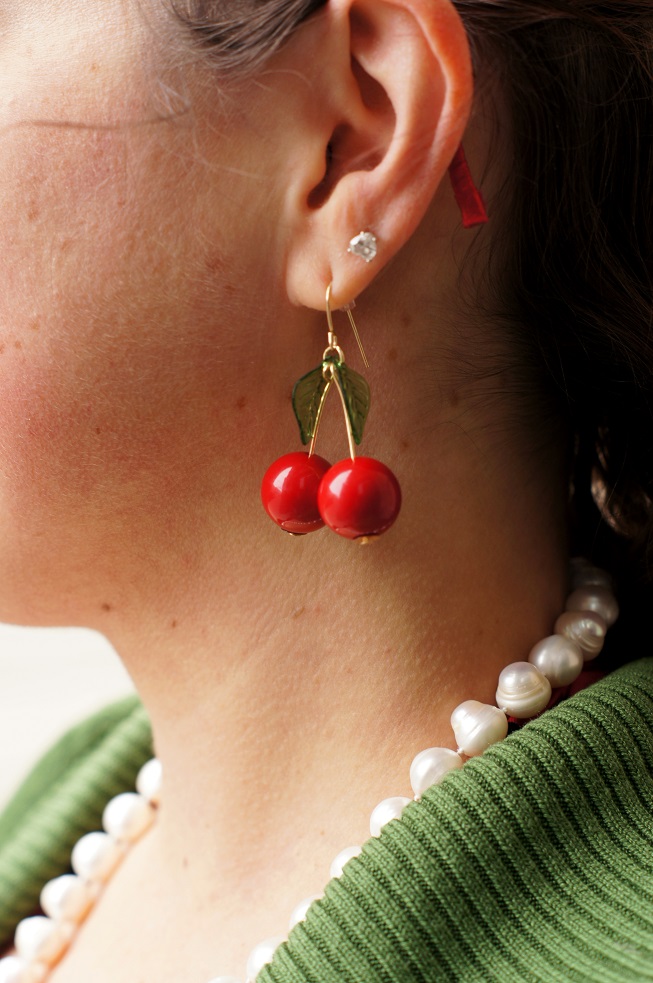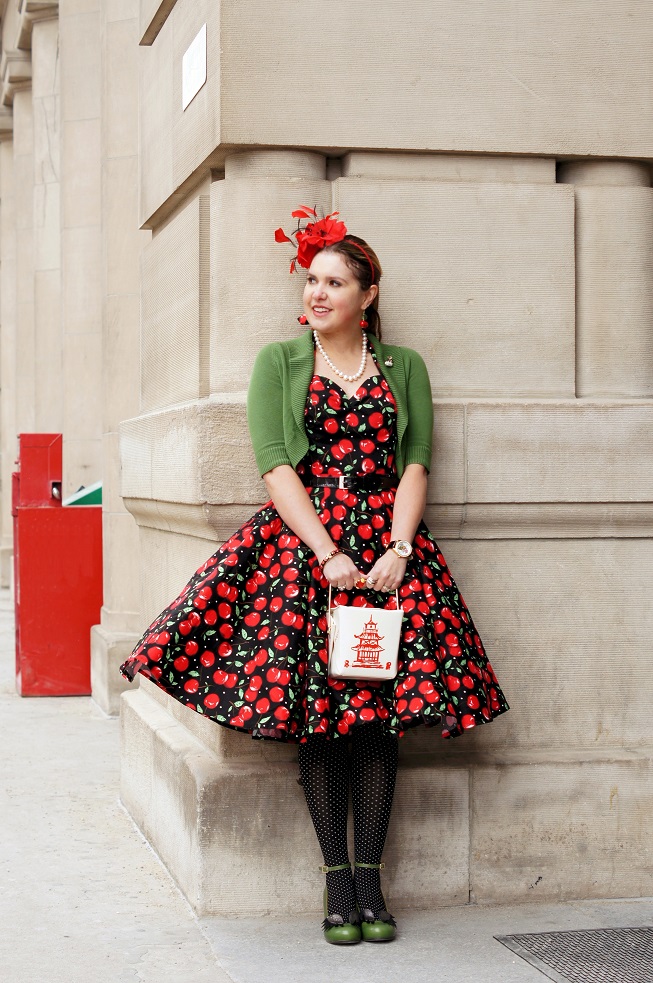 OUTFIT DETAILS
Cherry print dress – Milliemeno.com
GET 10% OFF YOUR ENTIRE ORDER AT MILLIEMENO.COM WITH COUPON CODE: winnipegstyle10 (this includes international orders as well)
Shrug – International Concepts @ The Bay
Belt – Danier Leather
Take out clutch bag – Kate Spade
Fascinator – Precis Petite @ The Bay
Nearl necklace – The Shopping Channel
Cherry earrings – Katy Perry Prism @ Claire's
Cherry pin @ Winners
Bee watch – Betsey Johnson @ Winners
Lip bangle – Betsey Johnson @ The Bay
Cocktail ring – Fun Shops @ Carnival Dream
Tights – Hue
Shoes – Chie Mihara (Geraldine) @ Clementine Shoes