Even though the weather has been getting warmer and warmer everyday and the snow has begun to melt (YAY!), I still need to layer up as it is still pretty cold. I am definitely ready for spring as I am sure most of you are too! Here in Winnipeg winter lasts quite a bit longer than in most places but I am used to it and just appreciate spring that much more when it comes!
A beautiful pair of pattern tights is a must have for me going into spring. They really add a little bit of pizzazz to any outfit and keep my legs warm. These gorgeous ones from Tabbisocks (click here to see them) are perfect and I can't believe how well they match my coat! It's like they were made for each other. These tights are such great quality, so soft and cozy and I like that the pattern doesn't get all stretched out when you put them on.
How are you transitioning into spring?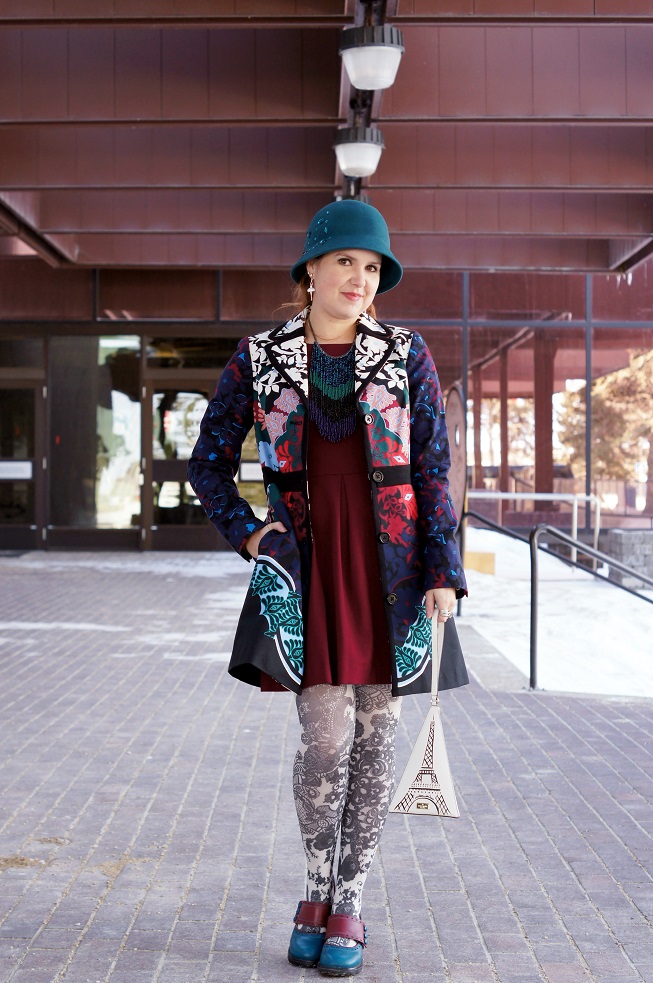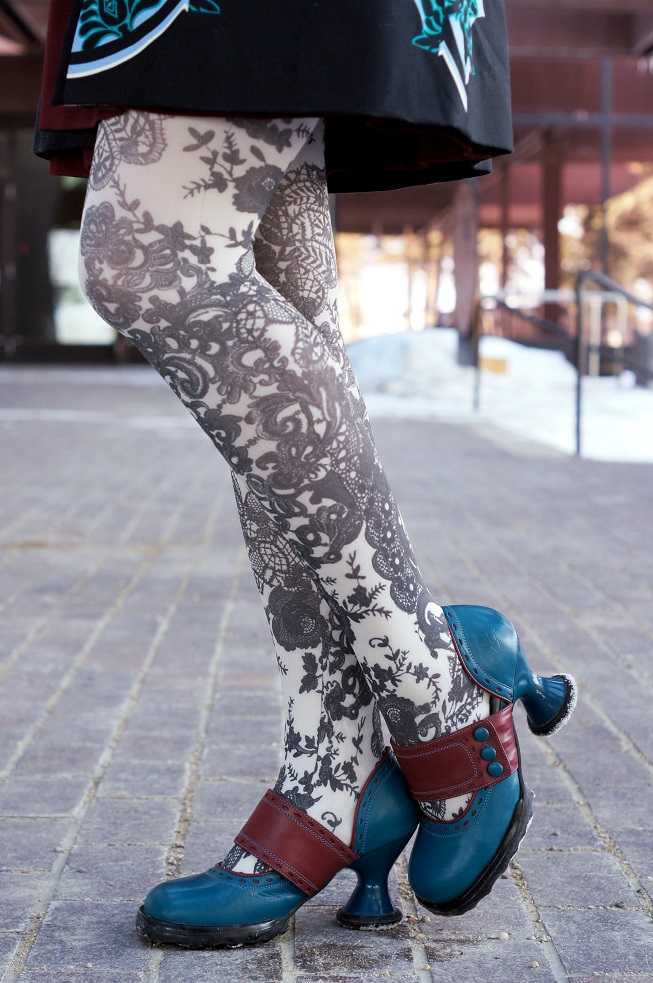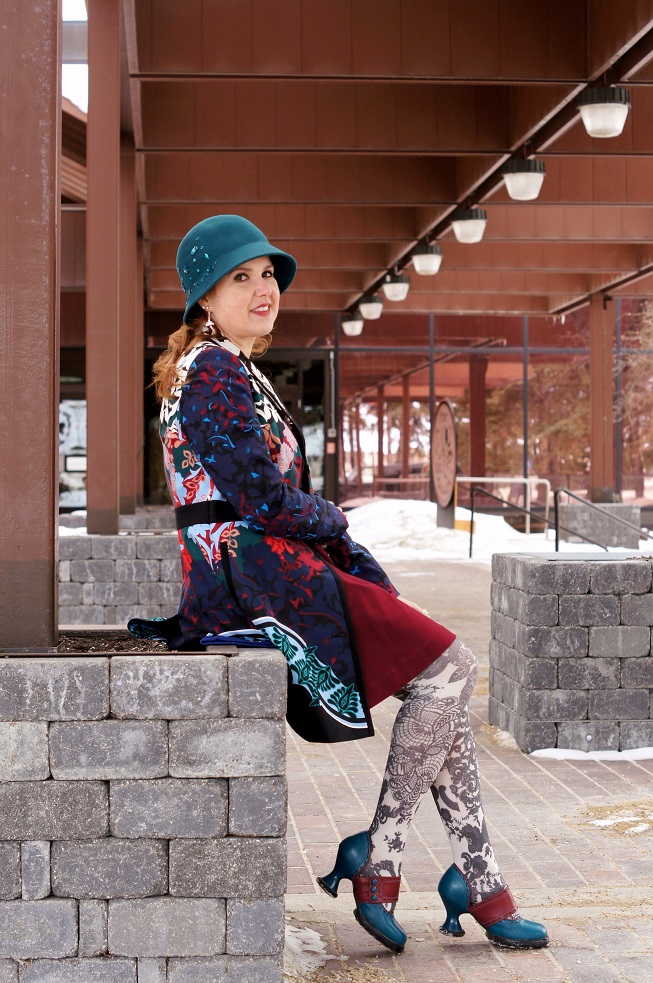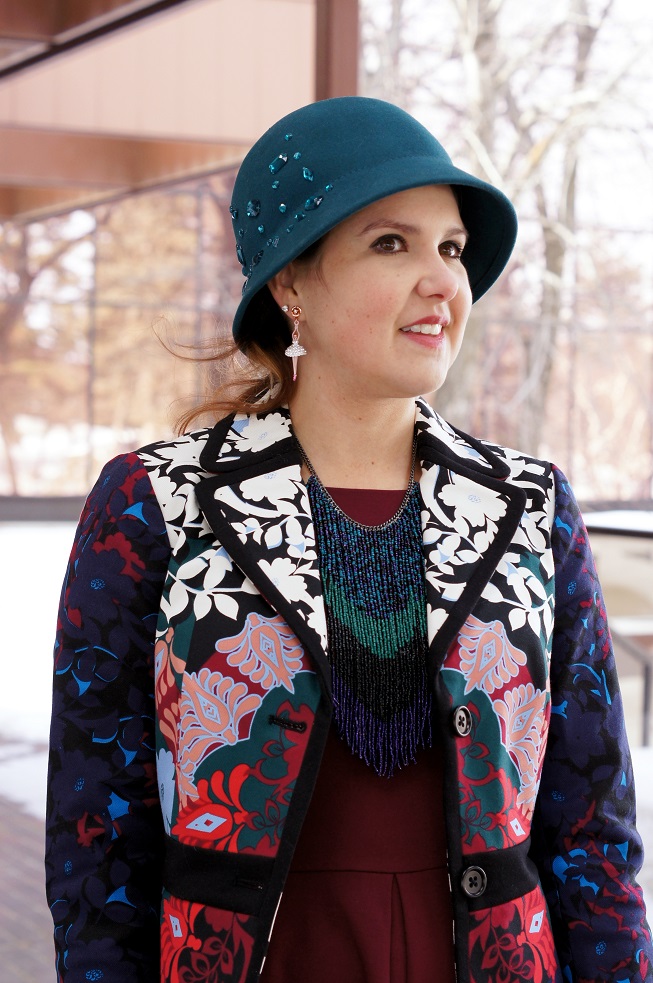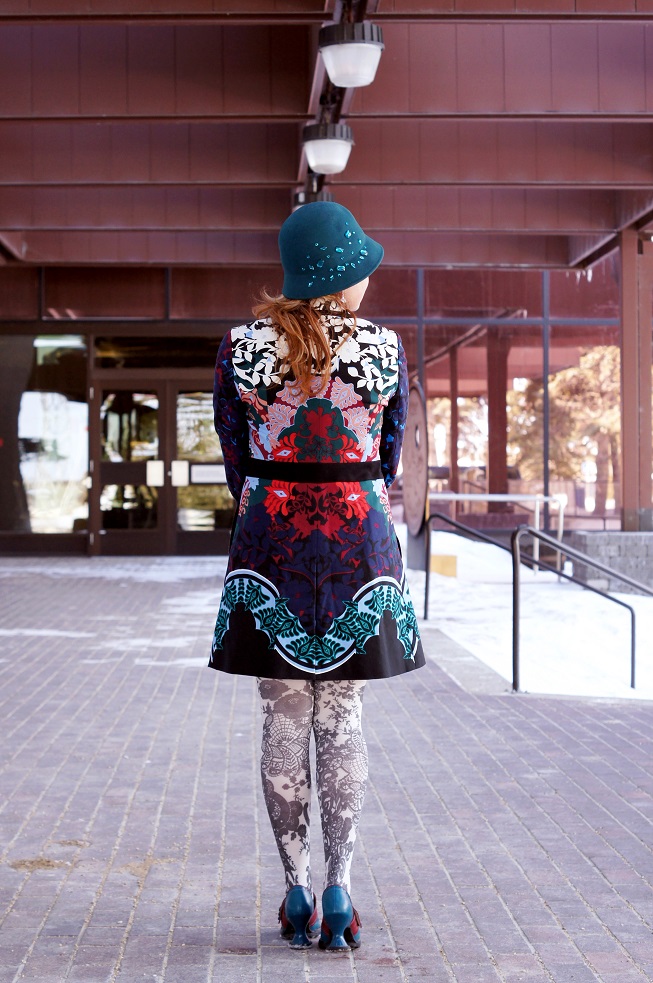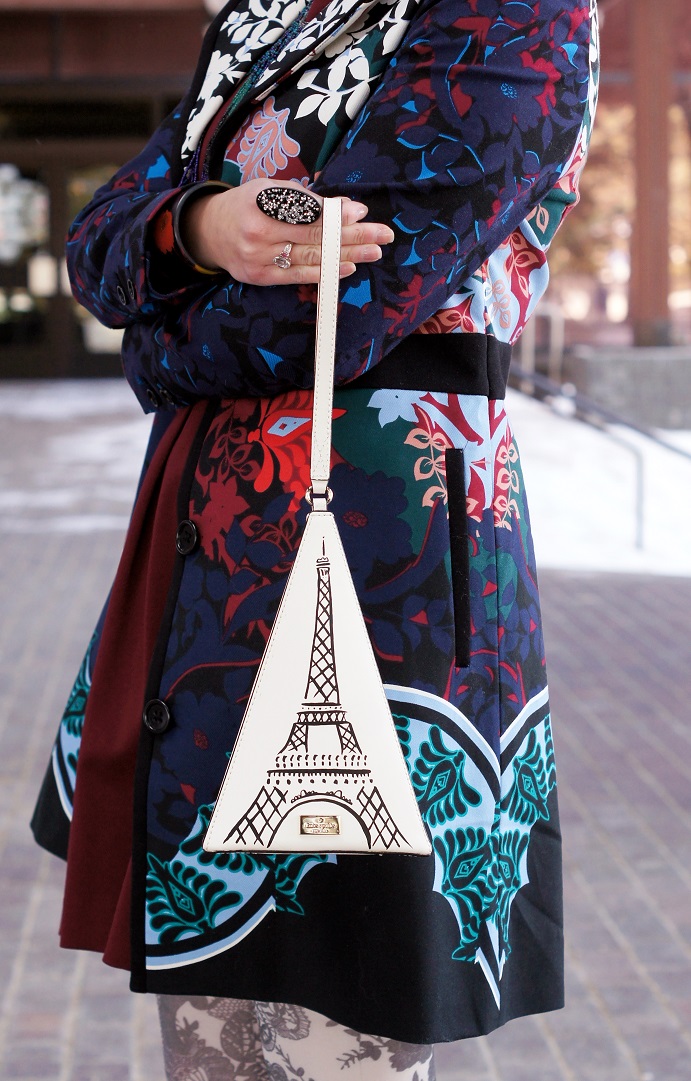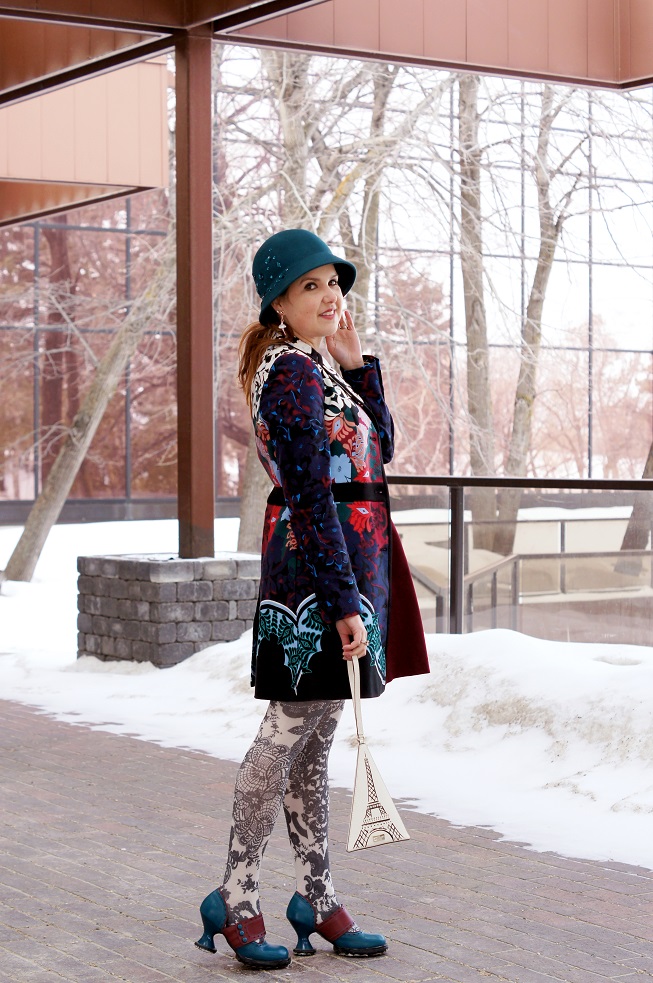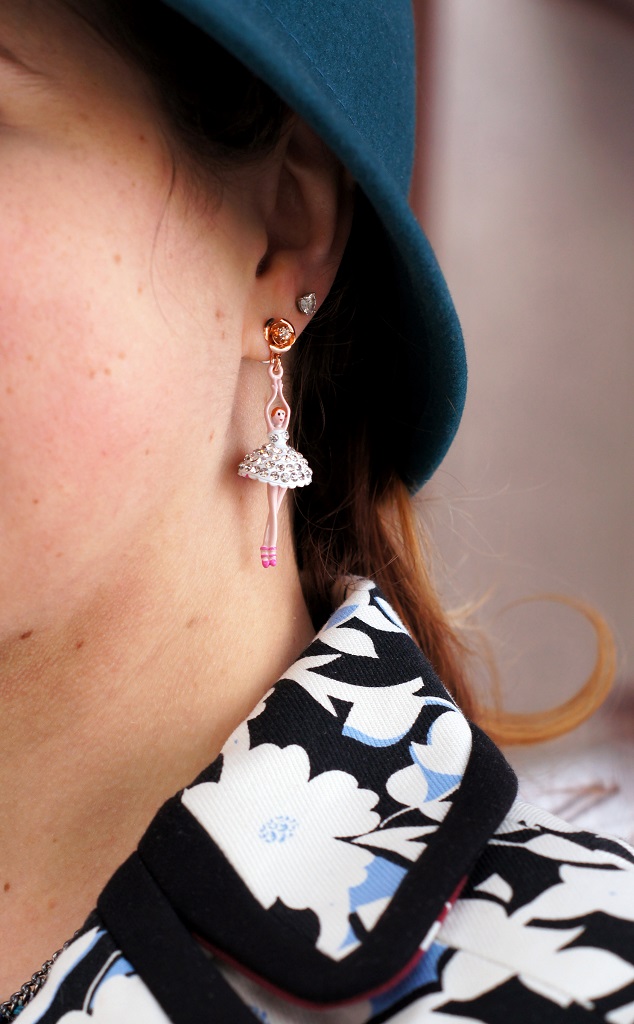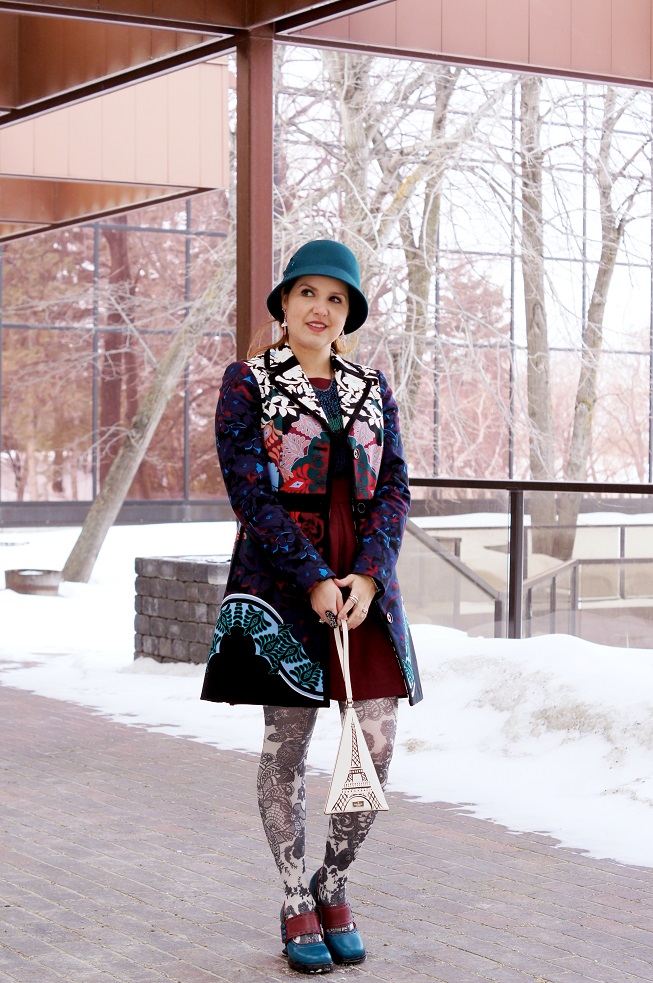 French Affair printed tights – Tabbisocks
Florilege printed coat – Elevenses @ Anthropologie
Dress – Banana Republic
Eiffel tower handbag – Kate Spade
Necklace – Forever 21
Hat – Bianca Nygard
Ballerina earrings – Betsey Johnson @ The Bay
Ring – Aldo Accessories
Shoes – Fluevog