Hopefully these will be the last days of the snow in my photos as it has been melting every day! I don't know if your city is like mine but Oh My Goodness are there a lot of potholes out there! This happens every spring but you can never quite prepare yourself for dodging all of those craters in the ground! Yikes! Hopefully they will be patched up soon and I can go back to not worrying about destroying my car when I am driving around the city! LOL!
Even though spring is just starting to arrive it will be a long time till I get to see flowers growing but that doesn't mean I can't enjoy them now by wearing some. I think we can all appreciate flowers year round. I mean wouldn't we all love to get a surprise of a dozen roses any day?! So why not wear some flowers and hope that it may help spring come faster! I don't really think mother nature works that way but I can always hope!!
Do you like wearing flower prints year round?
OUTFIT DETAILS AFTER THE PHOTOS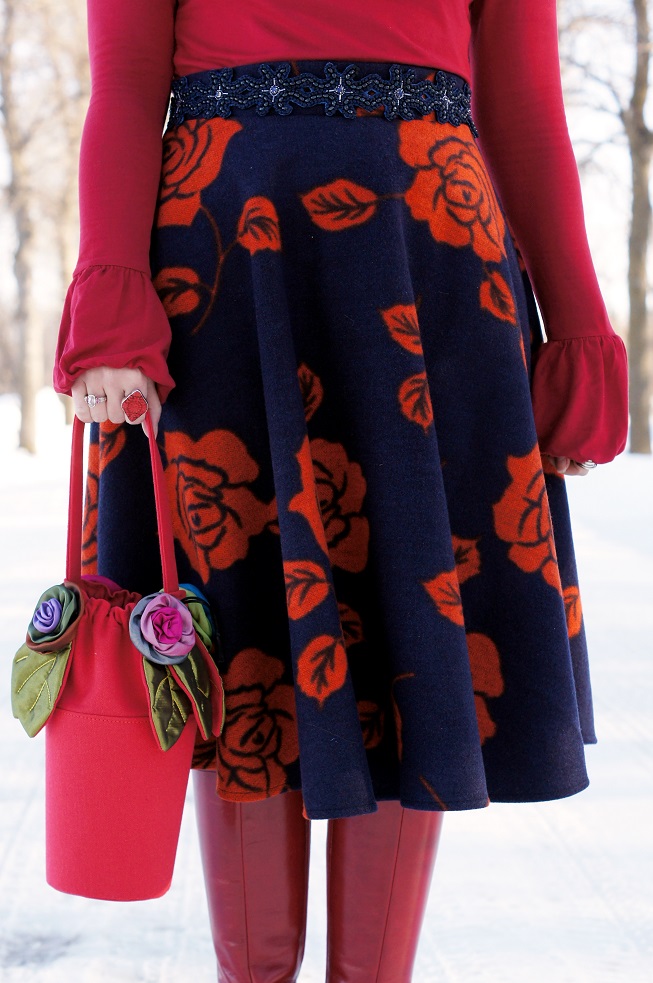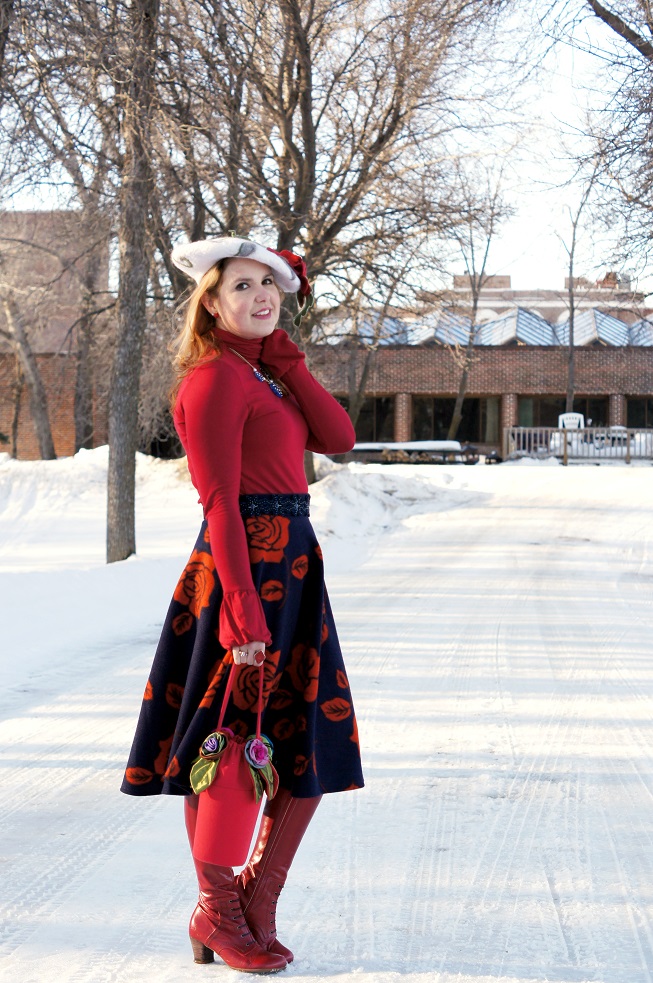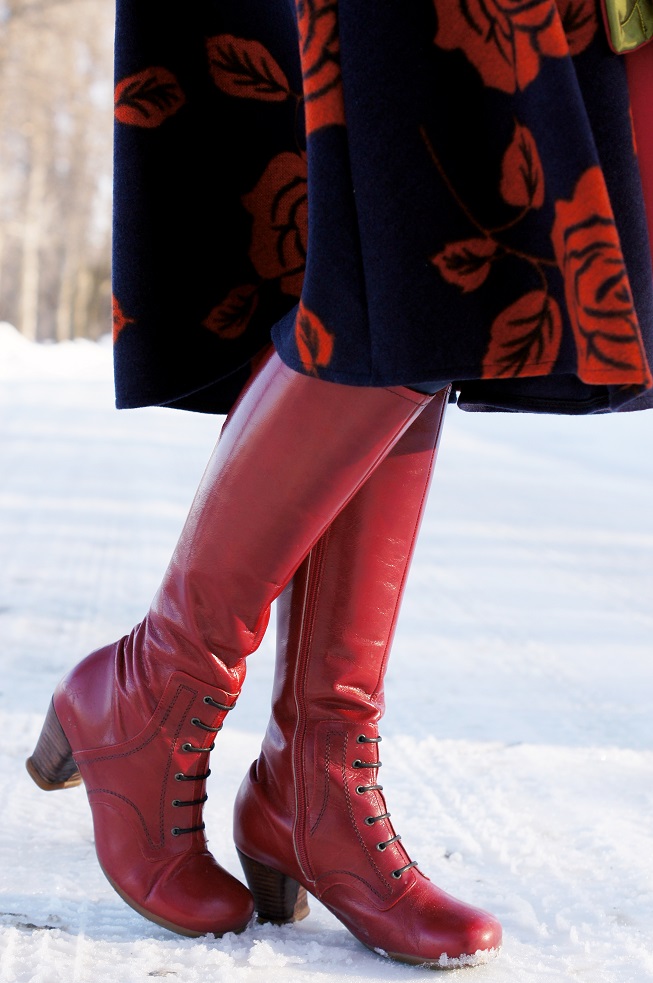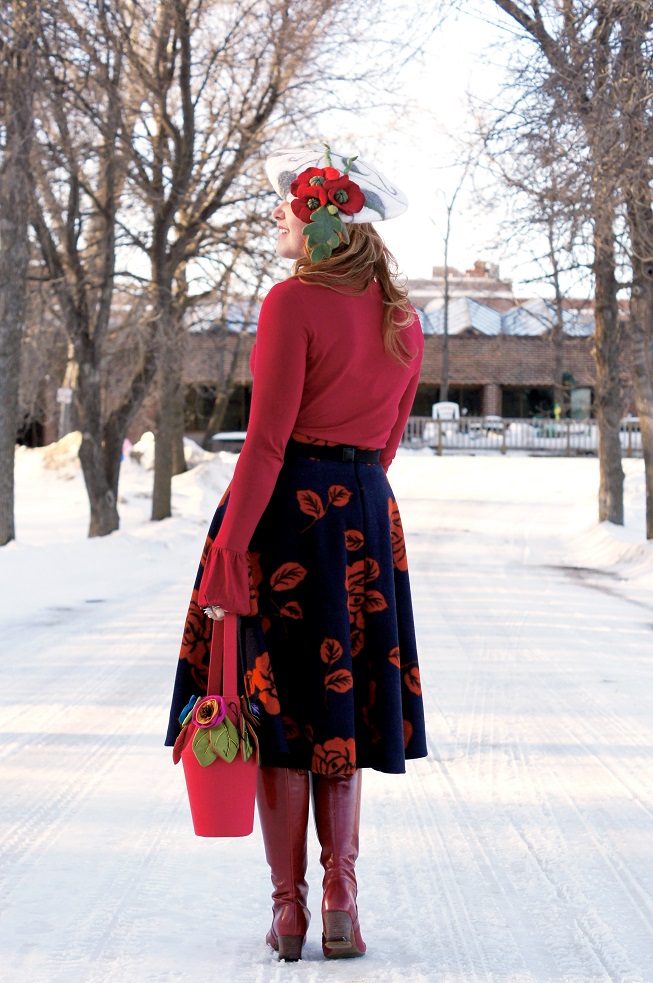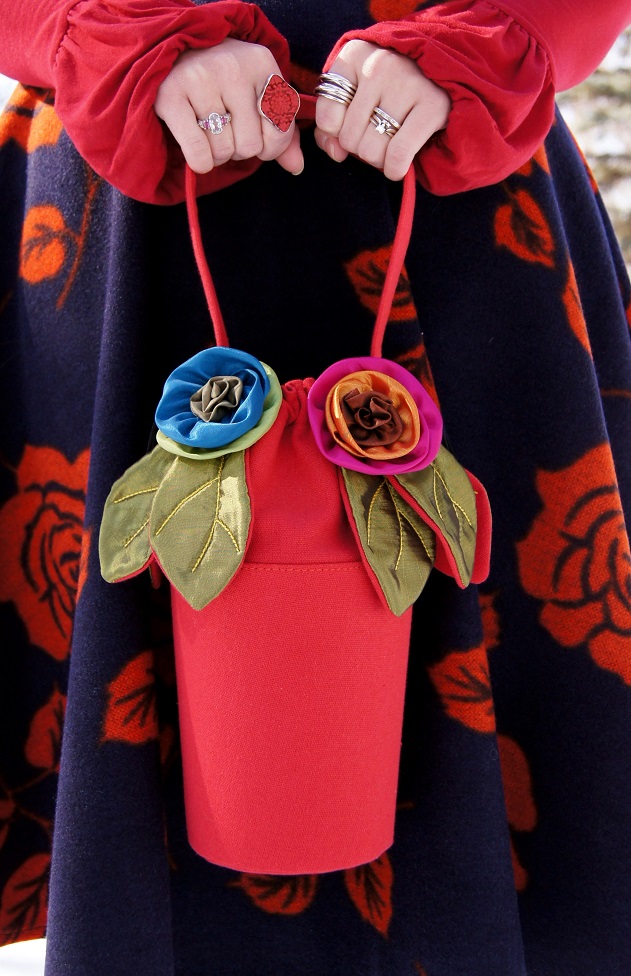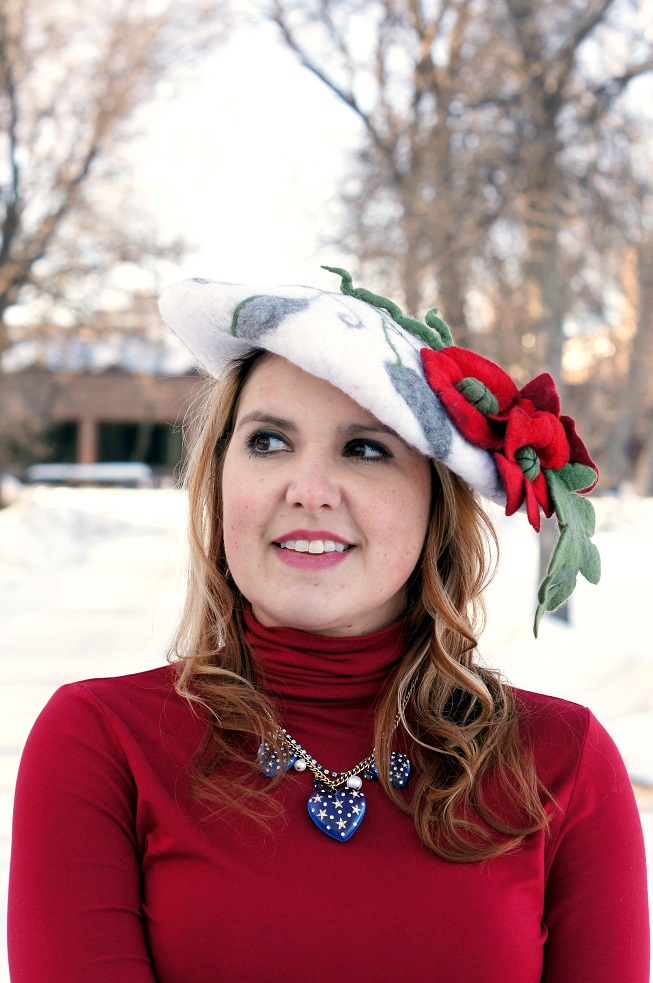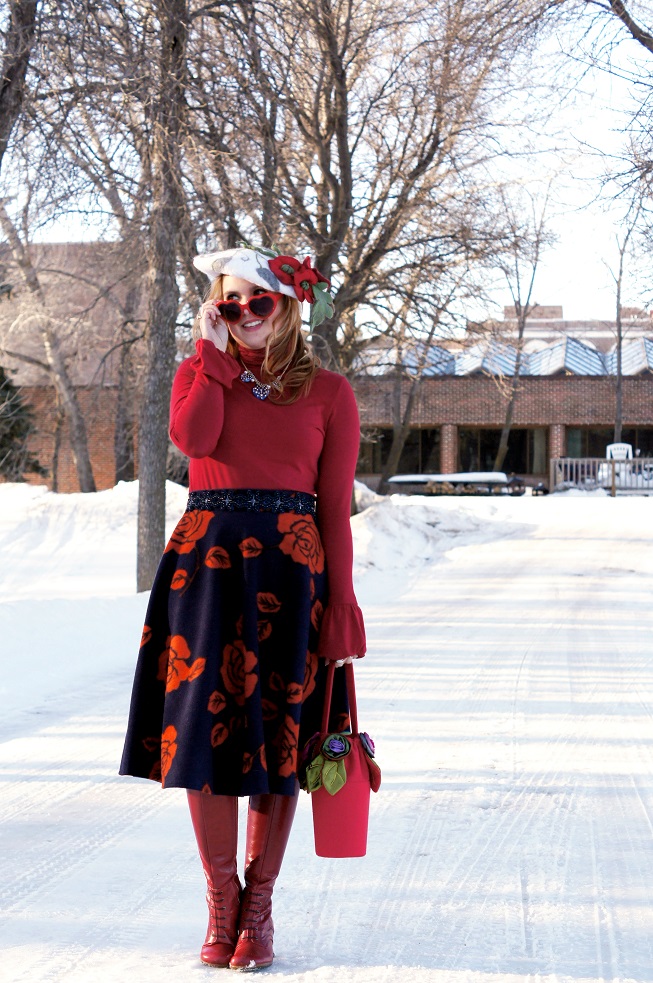 Outfit Details
Wool rose print skirt – Chicwish
Top – Conrad C @ Sears
Belt – Anthropologie
Beret – Etsy
Necklace – Betsey Johnson
Ring – Silver by Sajen @ The Shopping Channel
Handbag – Concubine
Sunglasses – Ardene
Boots – John Fluevog