The calendar says it is officially spring now and I couldn't be happier. It did snow again last week but the snow is pretty much gone now. I don't know if it is just me but as soon as the snow is gone the air just feels warmer. I know some here in Winnipeg are still wearing their winter coats but I have officially gone into spring mode and I am only wearing all things spring!
Of course wearing an adorable dress is a great way to welcome in spring and this one from Chicwish (click here to see it) is perfect! My favorite thing about this dress besides the cute heart print is the sleeve length. On the website it shows the model wearing this dress and the sleeves end at her elbow but as you can see when I wear it the sleeves are well past my elbows. I love this sleeve length and was so happy when I tried on the dress. This sleeve length is perfect to show off my jewelry.
I hope everyone is enjoying their spring so far!
OUTFIT DETAILS AFTER THE PHOTOS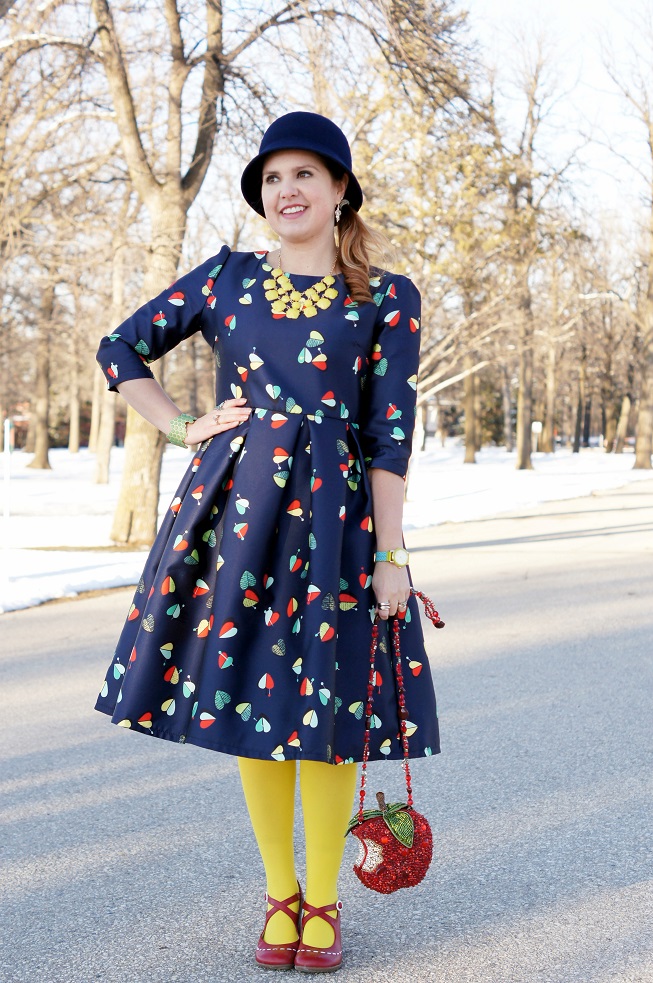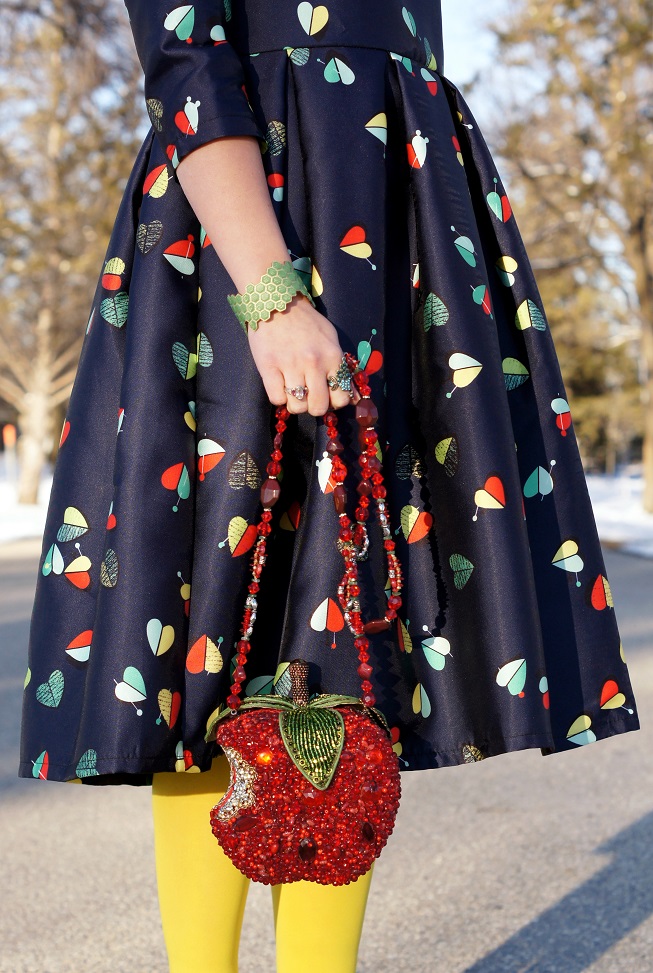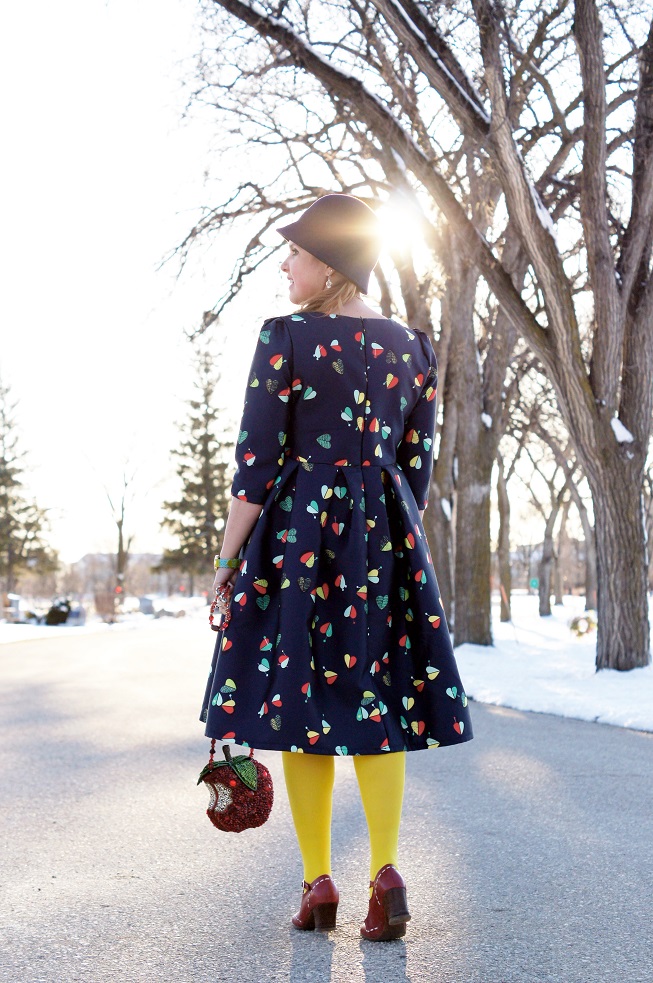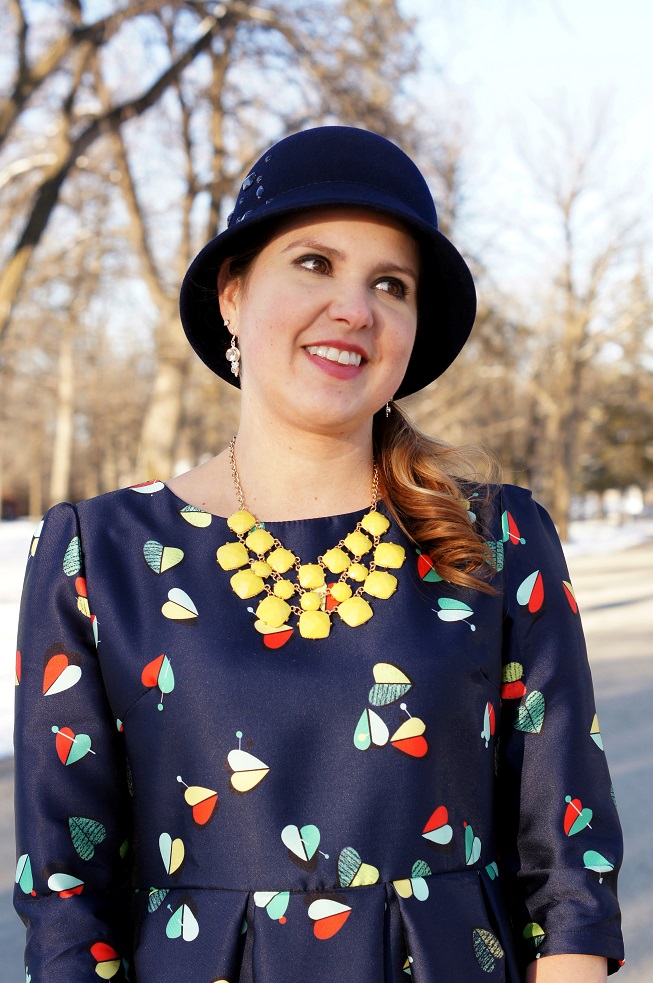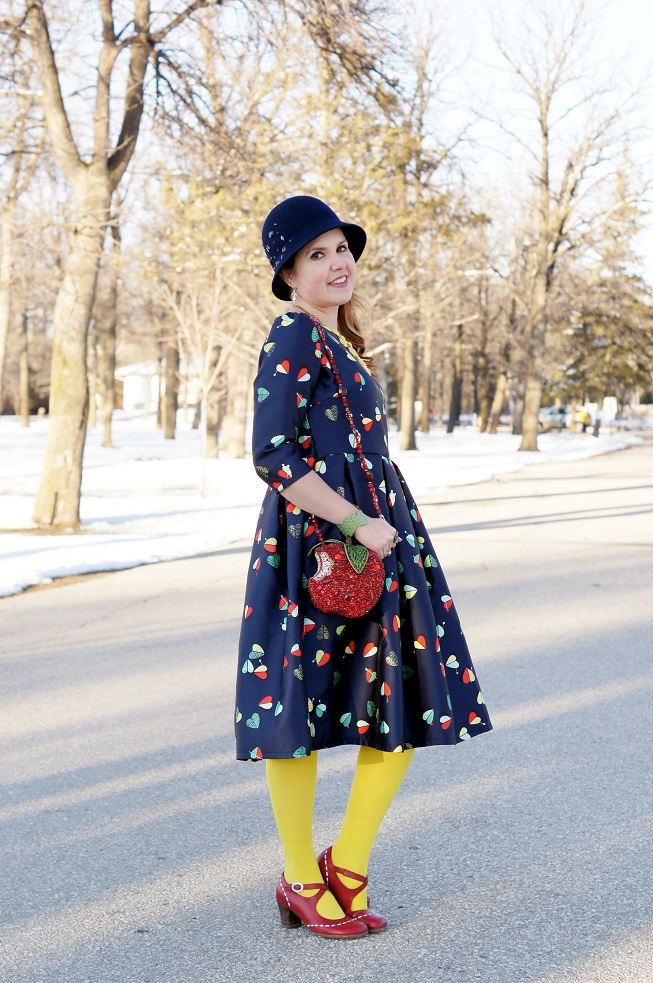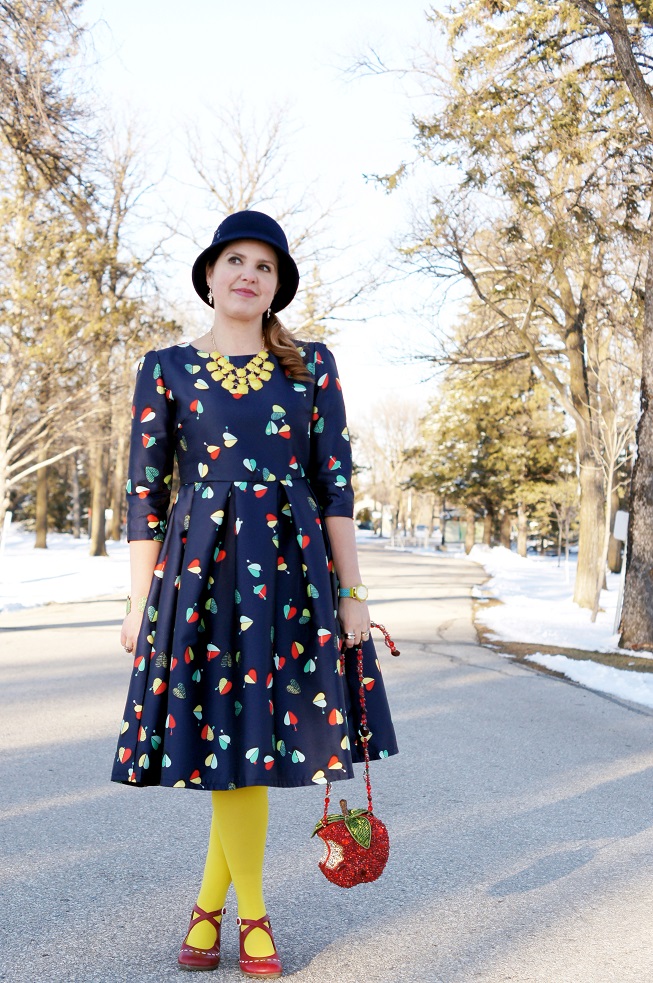 OUTFIT DETAILS
Apple clutch bag – Mary Frances
Hat – Bianca Nygard
Necklace – Forever 21
Earrings – Winners
Honeycomb bracelet – dconstruct
Watch – Isaac Mizrahi @ The Shopping Channel
Ring – Icing
Tights – Hue @ The Bay
Shoes – John Fluevog