I am sure you have noticed that fashion trends often change so fast and what was in last year is no longer in style this year. It can be frustrating as maybe you spent a lot of money on something trendy and it didn't stay in fashion long enough for you to get any use out of it. I know when I was younger I made that mistake a time or two but now in my professional as a Style Consultant I won't make that mistake again! My clients often ask me what is a good fashion piece that they should invest in? My answer: Invest in great pair of quality shoes! I promise you won't regret it and your feet will thank you. Yes a good pair of heels can be comfortable, look amazing and last forever!
I was super excited to see what the Spring/Summer 2016 collection from Chie Mihara had in store for me! Every season I am blow away by how gorgeous the shoes are and this season is no different! Click here to see the collection! The hardest decision for me is always what pair to get first!!! The gorgeous pair that I picked first is the pair that I am wearing here called Fan (click here to see them). What attracted me to them was that they are a classic shoe but with some interesting design features. The patent leather print that looks like mosaic tiles mixes beautifully with the suede edging and just check out the unique cut of the front of the shoe?!
What is also fantastic about this shoe that I am wearing is that it come in sizes 34 (US 4) to 42 (US 12). I don't know of many shoe designers that offer this! Chie Mihara really does cater to everyone by making shoes that are not only completely gorgeous but comfortable too!
OUTFIT DETAILS AFTER THE PHOTOS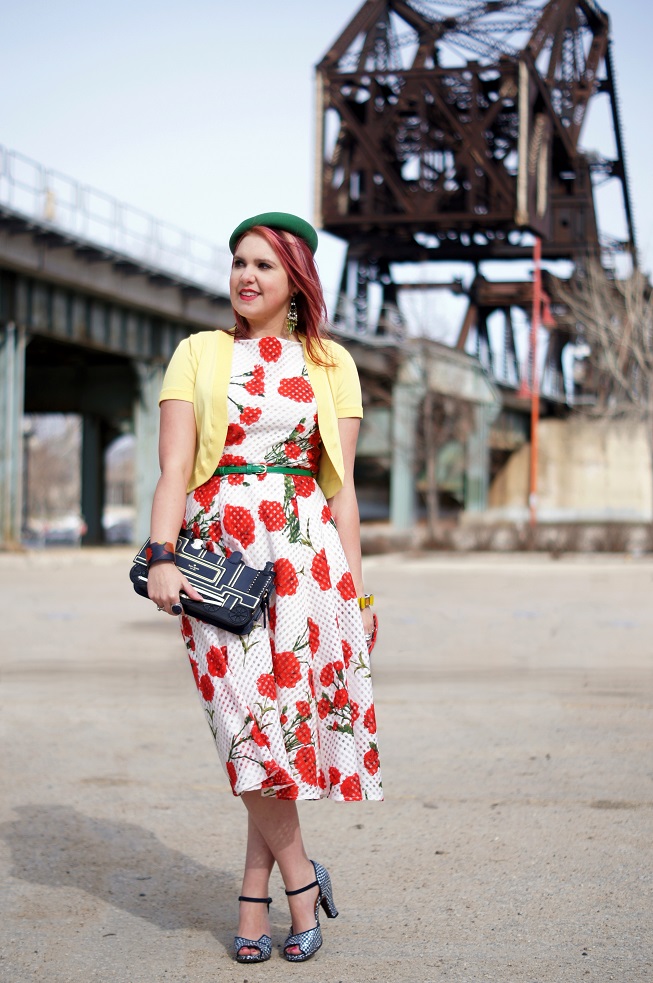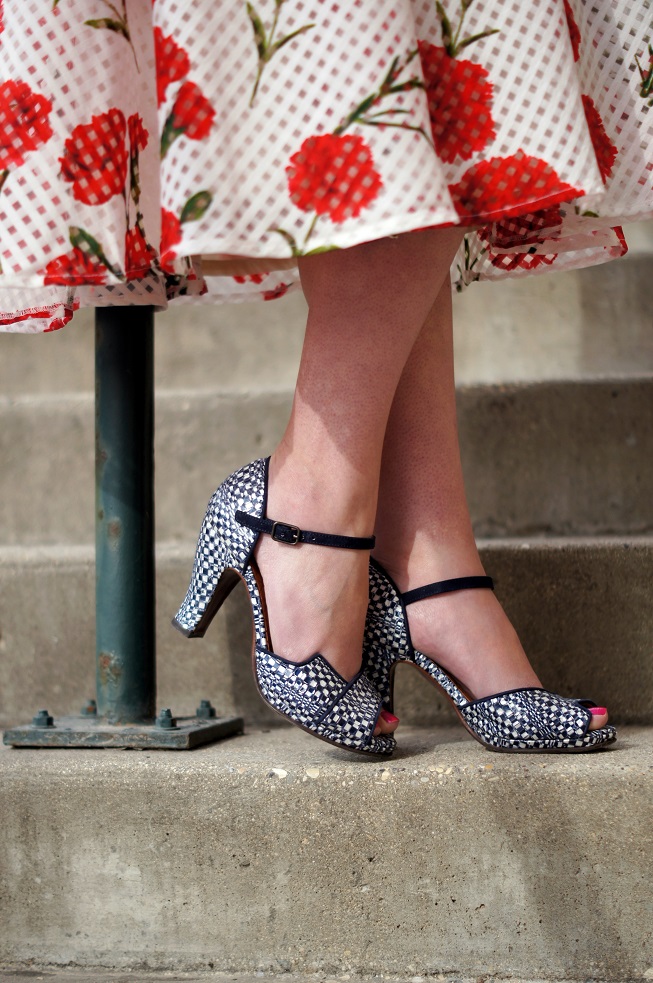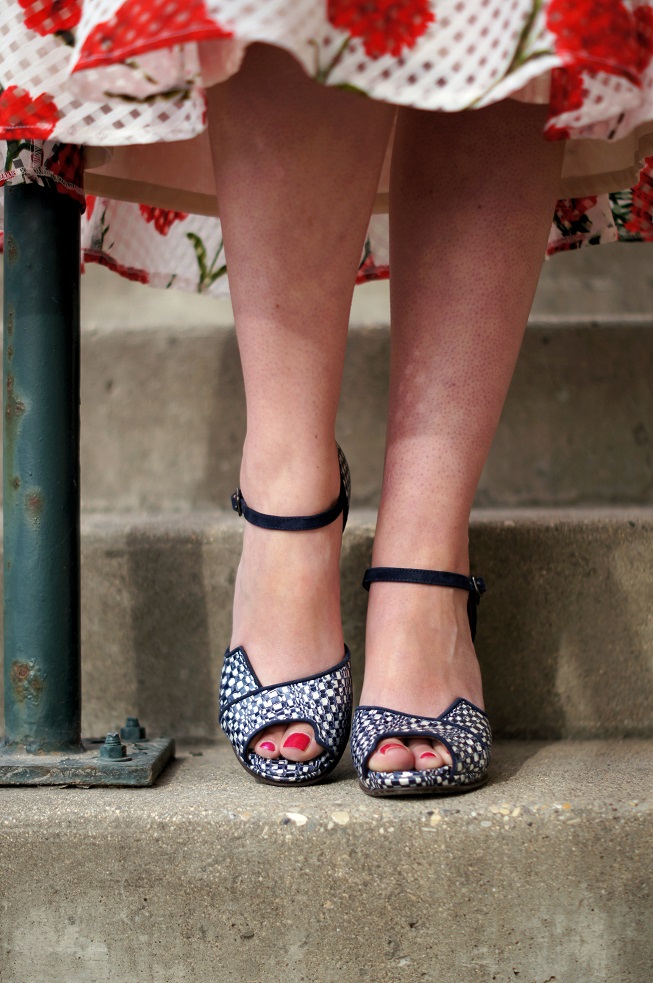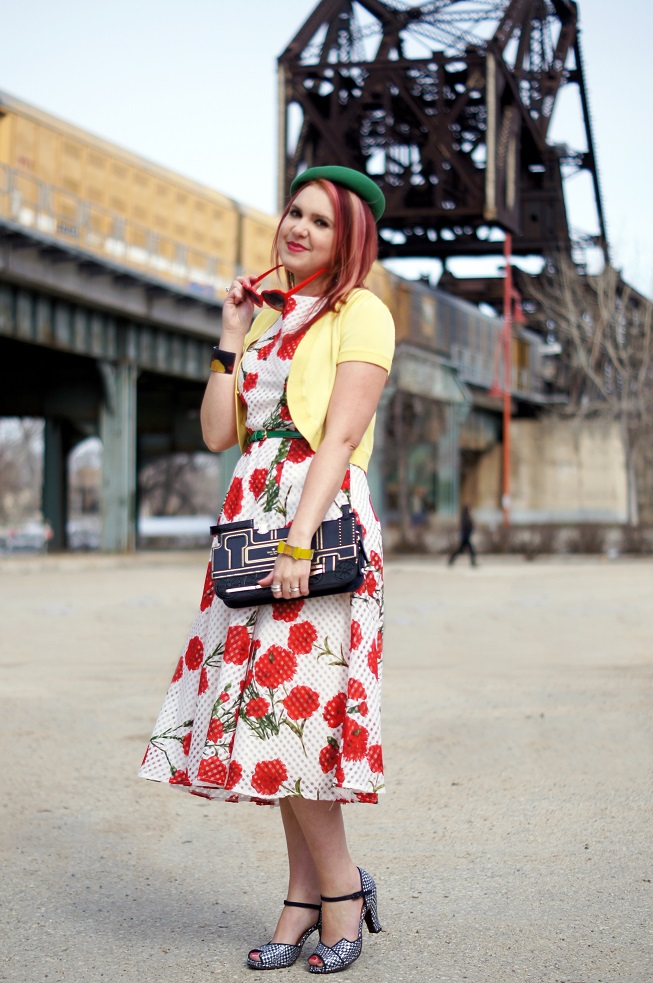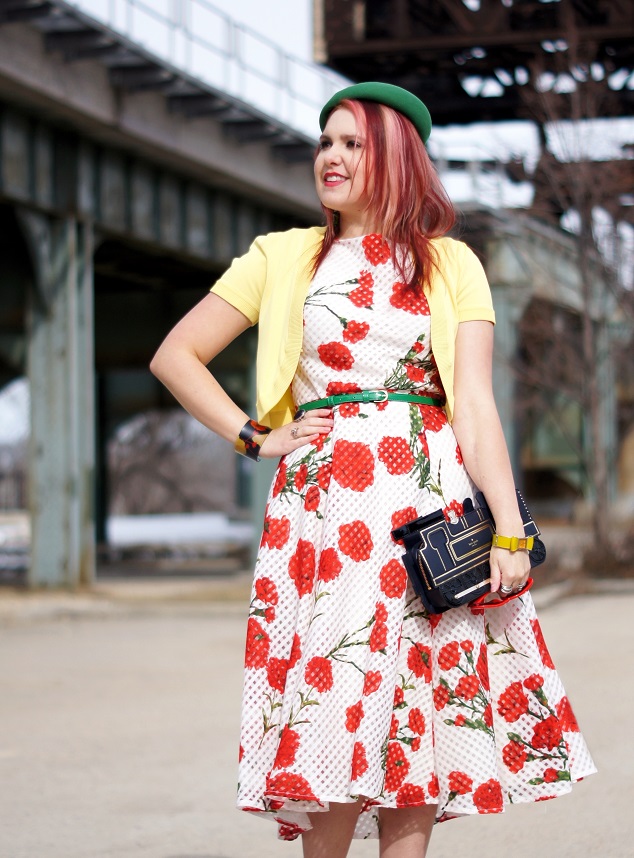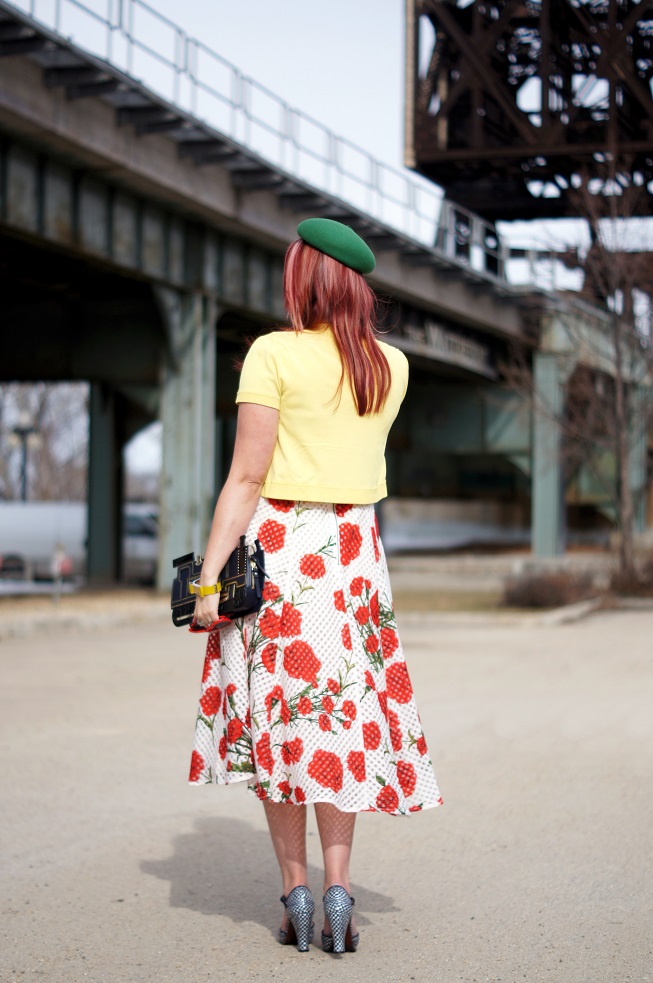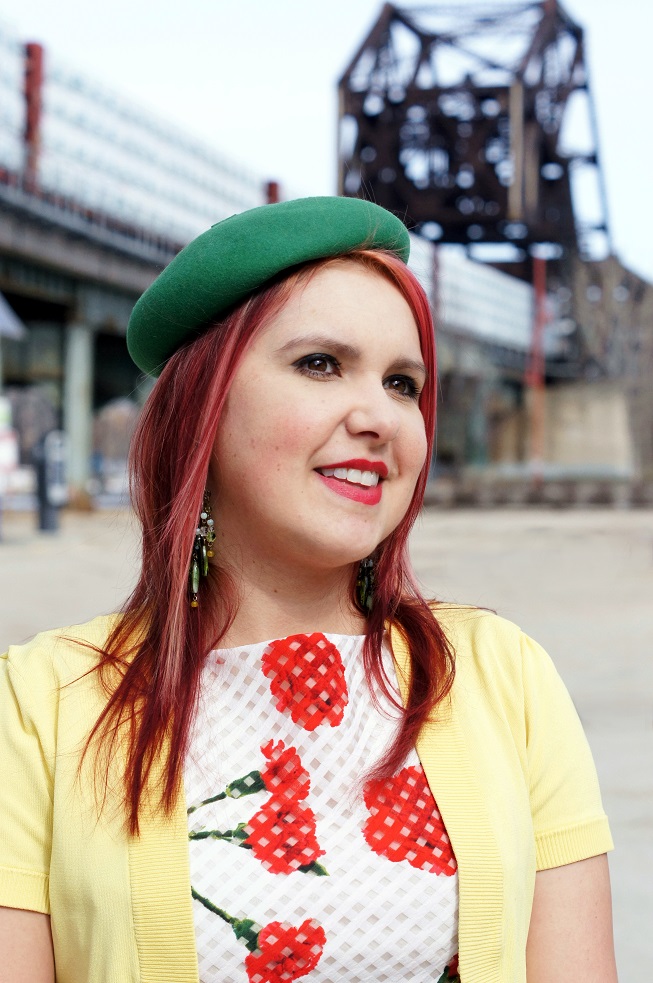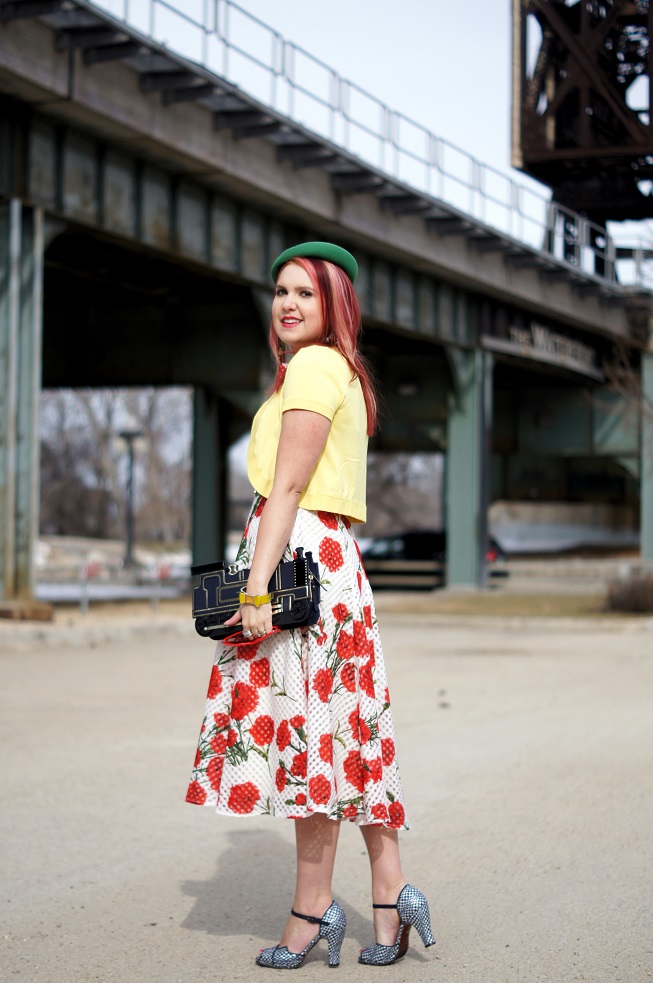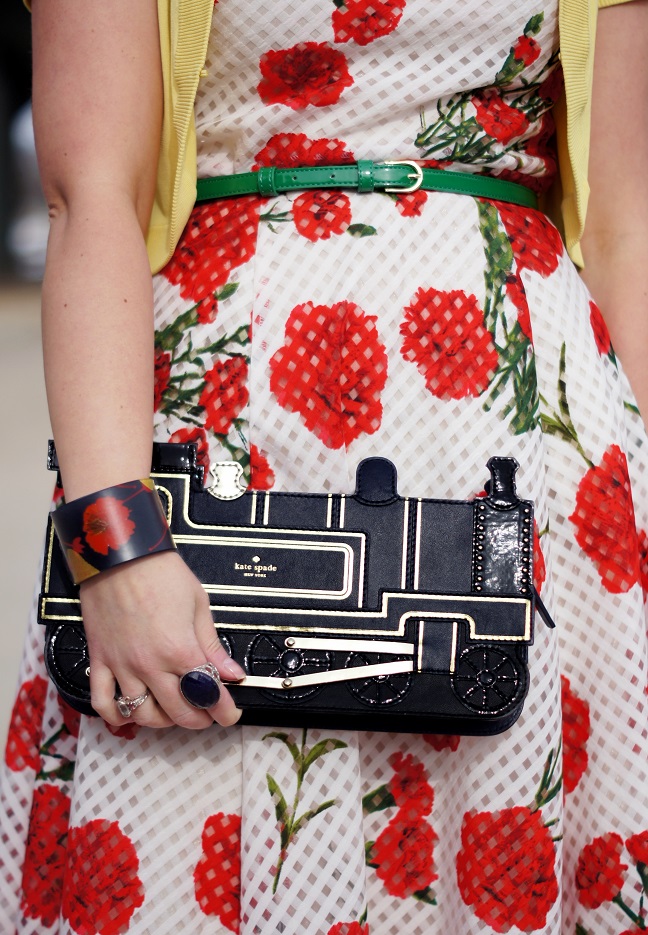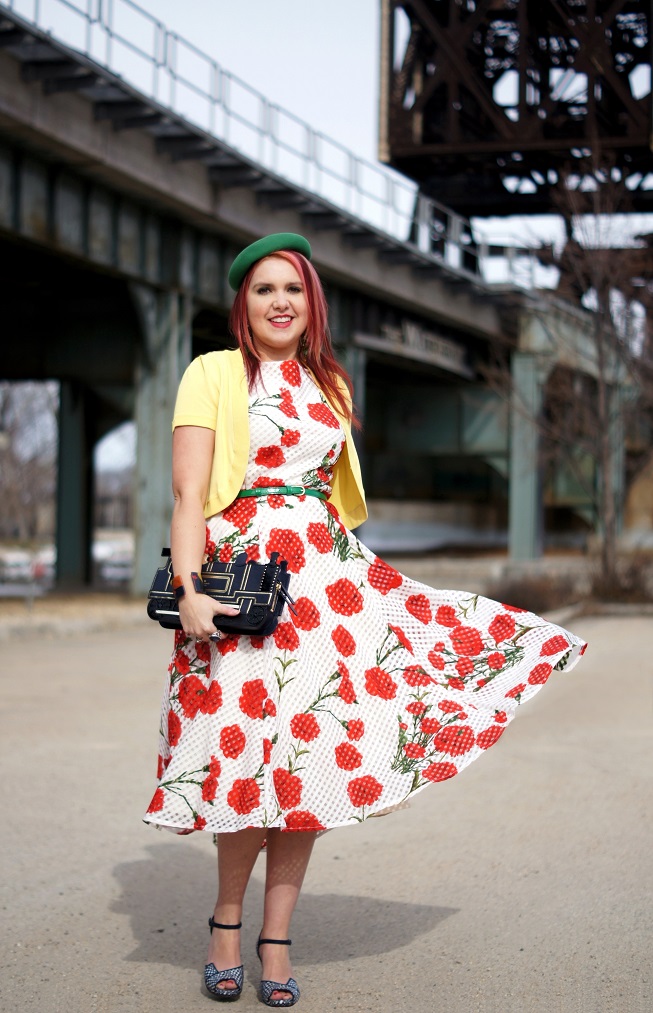 OUTFIT DETAILS
Dress – Betsey Johnson @ The Bay
Shrug – International Concepts INC @ The Bay
Belt – Forever 21
Train clutch – Kate Spade New York
Hat – Vintage @ Etsy
Earrings – Joan Rivers @ The Shopping Channel
Bracelet – dconstruct
Ring – Winners
Watch – Isaac Mizrahi @ The Shopping Channel