Accessories are always the perfect way to make an outfit stand out and be totally unique! I am mostly drawn towards bold accessories so when I discovered FABcessories.com (click here to check them out) I was completely impressed! Every piece is so fun and absolutely my style! I seriously want every piece on their website!! Trust me you will too!
FABcessories prices are in Hong Kong Dollars, HKD (1 HKD = 0.17 CAD or 0.13 USD ) so don't be alarmed by the prices. Everything is completely affordable and they offer Free World Wide Delivery!!
The mermaid necklace ($61 USD) (click here to see it) was my first pick and I couldn't wait to wear it! I think it is completely fabulous and will be perfect to wear with pretty much every outfit I put on! I loved to style it with a colorful outfit but I think it would be just as awesome to wear with a simple black dress to add some pizzazz!
You must check out FABcessories.com! These are just a few awesome pieces that they offer: 3 teacup earrings ($52 USD), banana ring ($24 USD), merry go round pendant ($54 USD), and london bus brooch ($24 USD).
OUTFIT DETAILS AFTER THE PHOTOS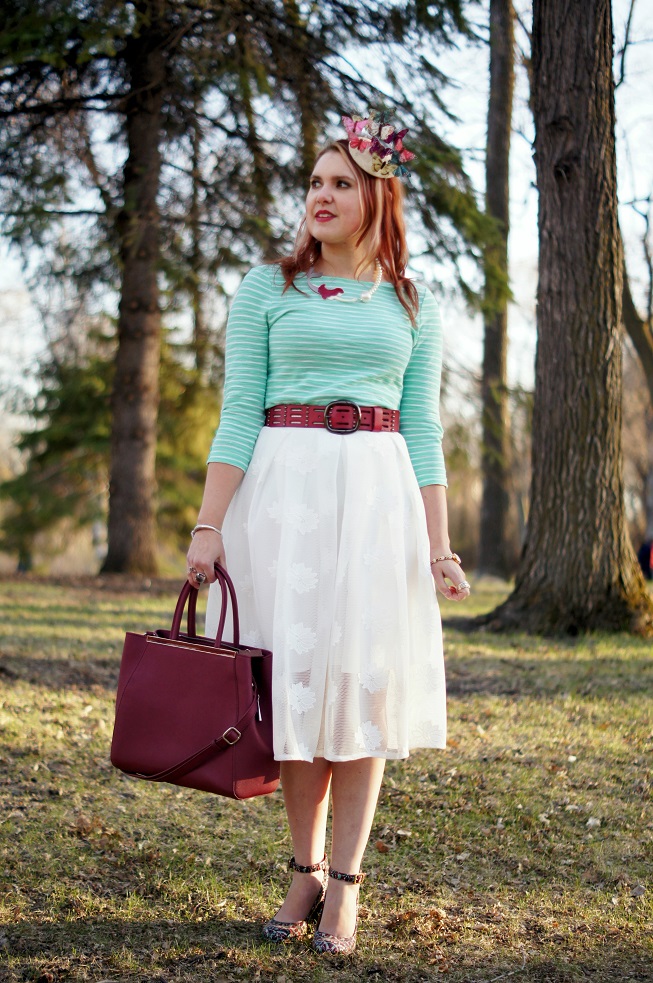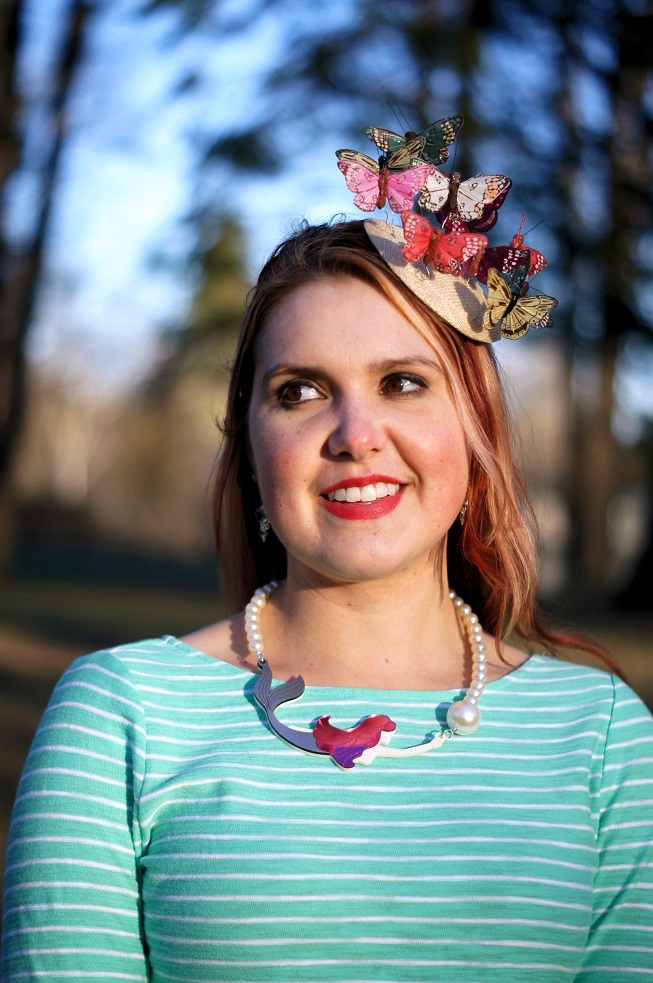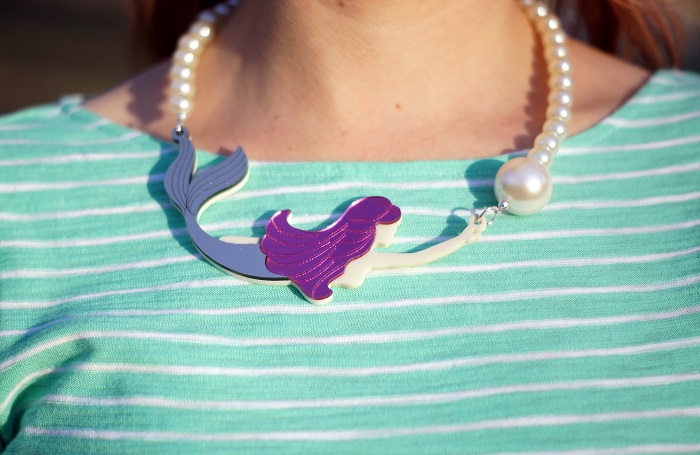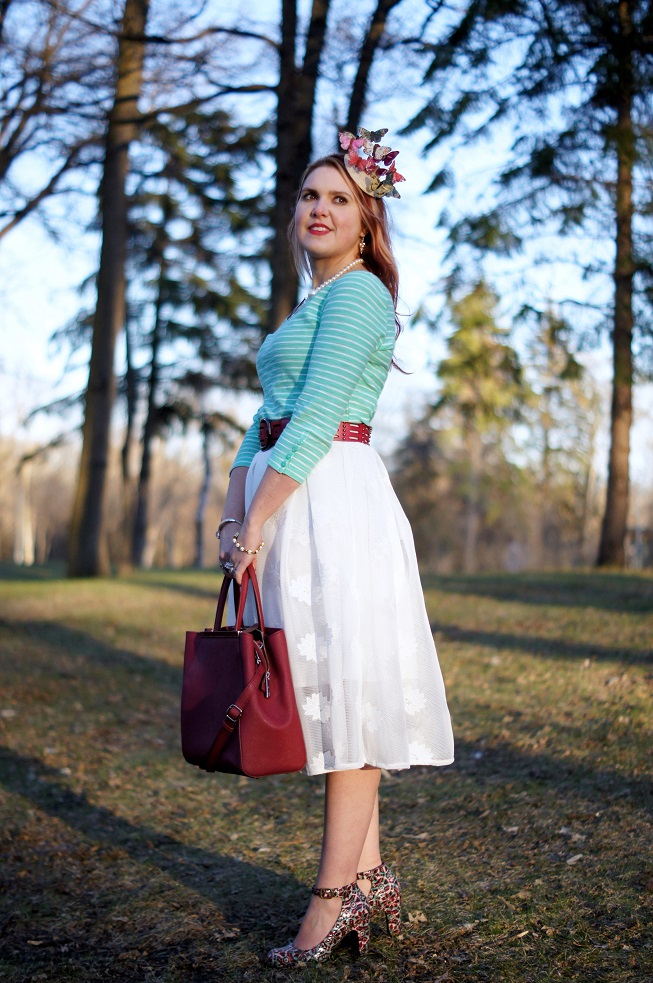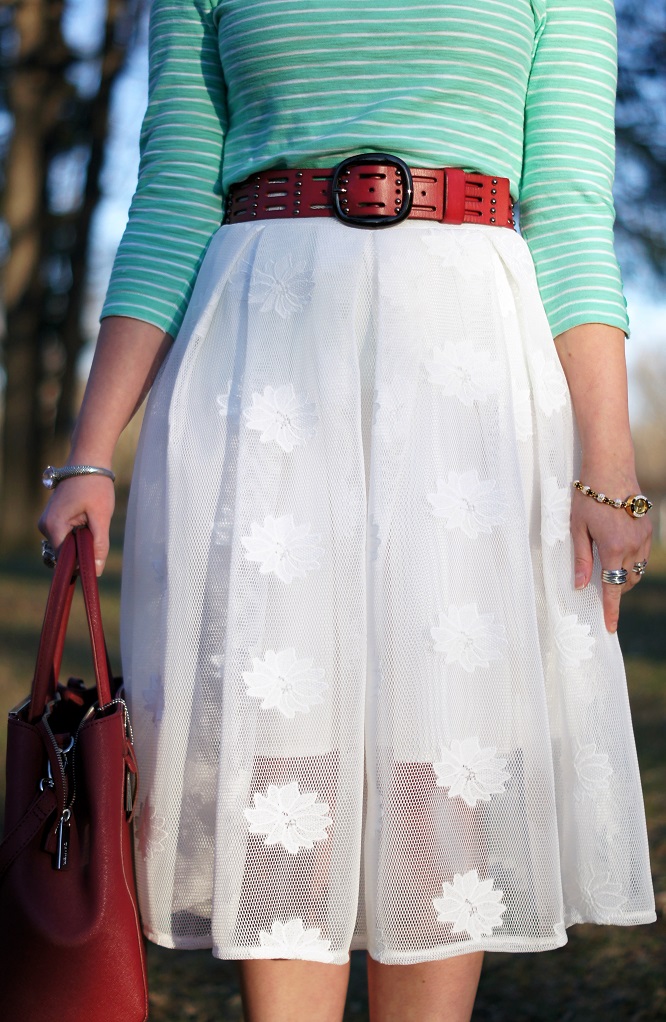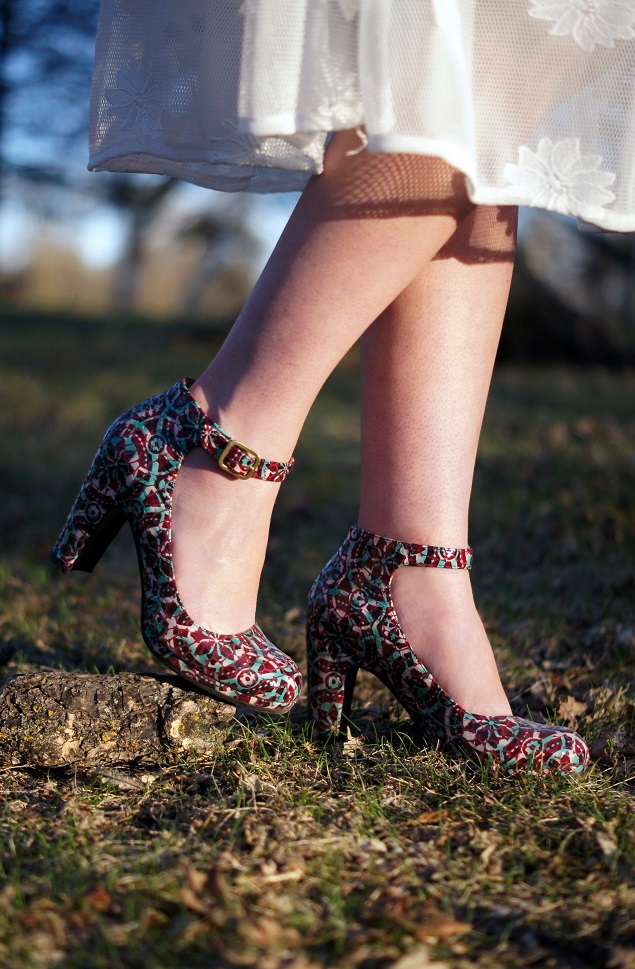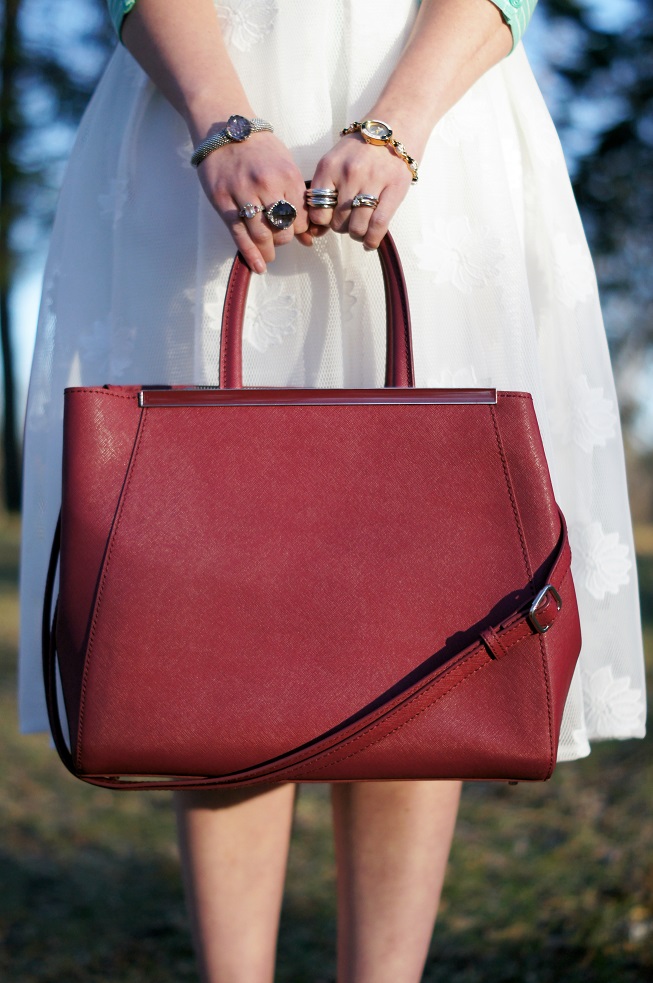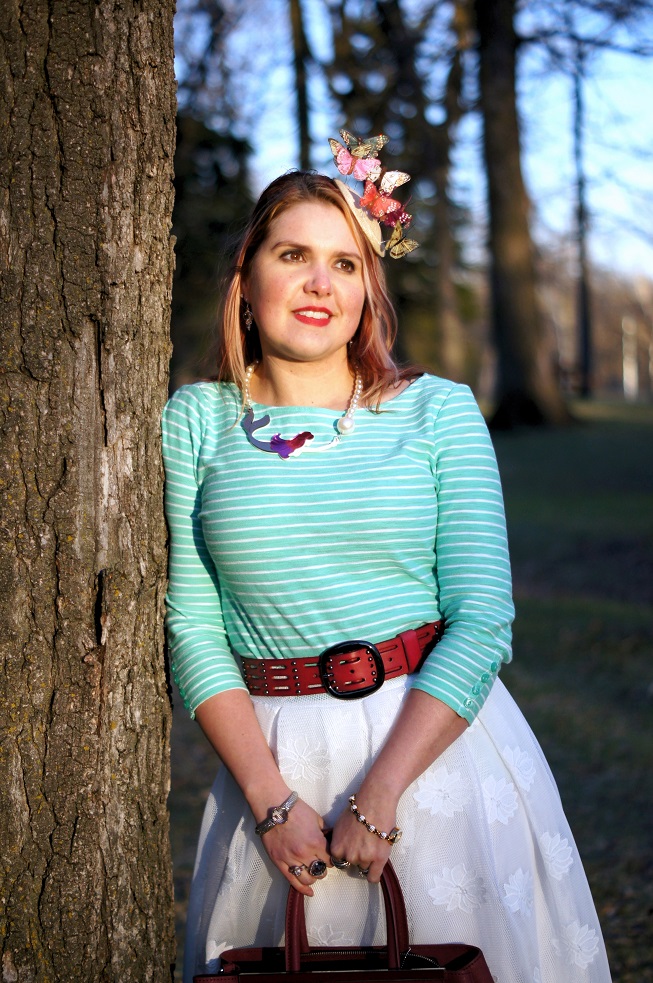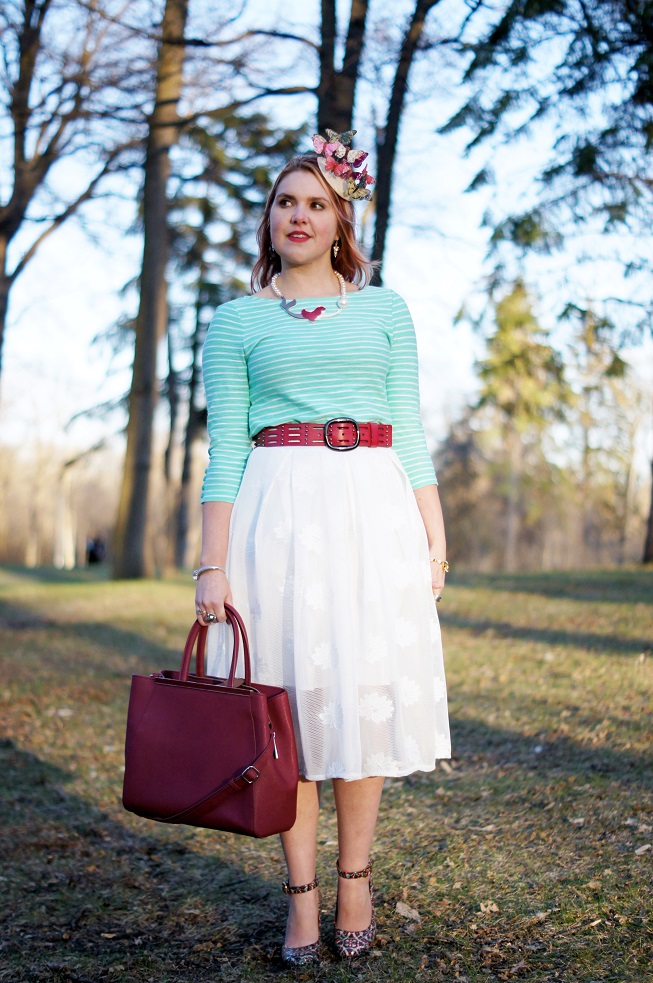 OUTFIT DETAILS
Mermaid Necklace – FABcessories
Lotus emnbroidered mesh skirt – Chicwish
Top – Forever 21
Belt – Danier Leather
Butterfly Fascinator – DIY – self made
Earrings – Winners
Pink amythest bangle & ring – Hilary Joy @ The Shopping Channel
Lady bug watch – Joan Rivers @ The Shopping Channel