I wish I really was taking these photos on the streets of New York City but the downtown streets of Winnipeg will have to do for now. I have never been to New York City but I really want to get there one day soon. I think this would be one heck of an outfit to wear there! I have to say this outfit has been coming together over several months as I have been collecting New York City and Taxi themed items for a while now. I am so excited how perfect all of these pieces work together.
The Taxi bag and the New York skyline skirt are such great finds!
I had a heck of a time finding a New York City themed hat so I decided to make one! I am so proud of this hat that I made and I cannot believe how fabulous it turned out! I had a vision in my head and it turned out even more wonderful than I had ever imagined! I can't take all the credit for the hat though as I had to get my dad's help to wire up the traffic light. Can you believe that with just the press of a button the lights can turn from green to amber to red! Just like a real traffic light! What a great Dad!
Do you have a favorite theme for an outfit?
OUTFIT DETAILS AFTER THE PHOTOS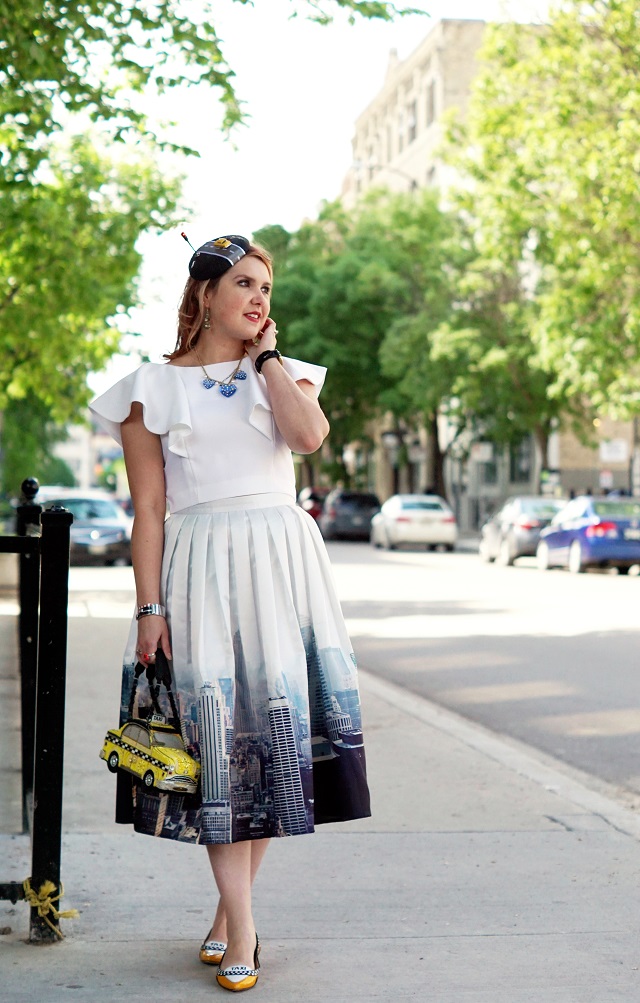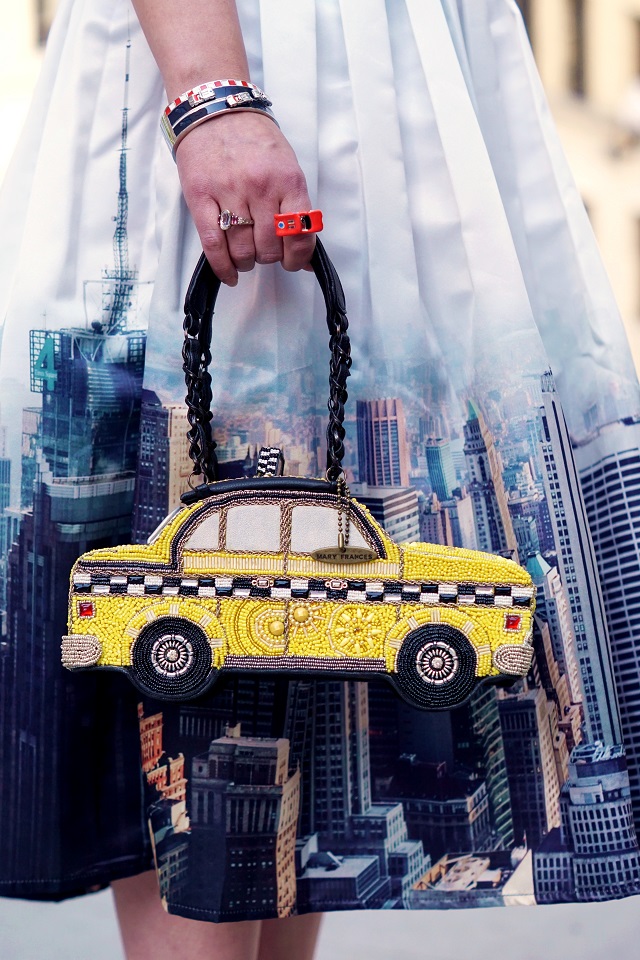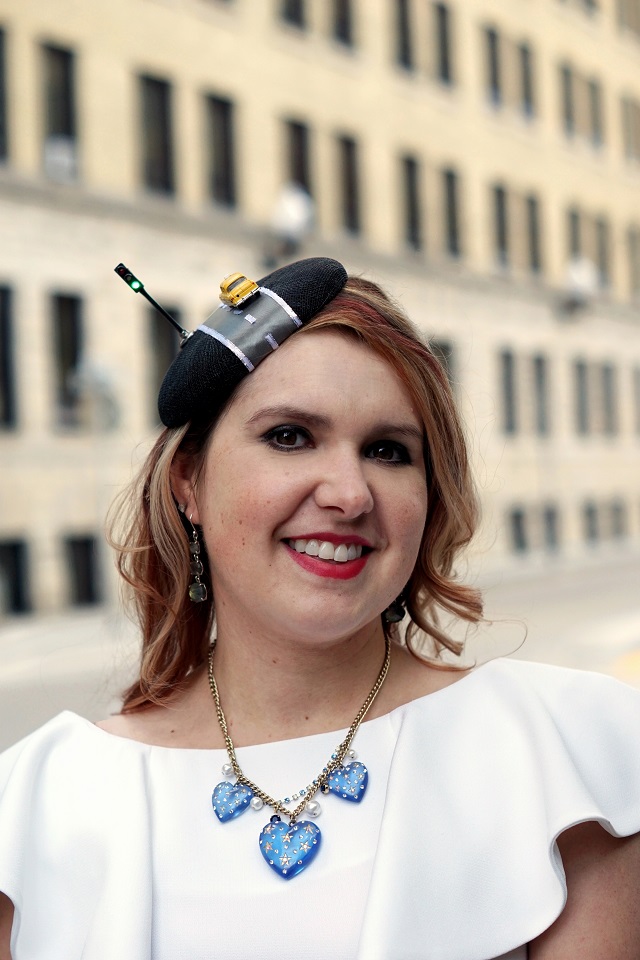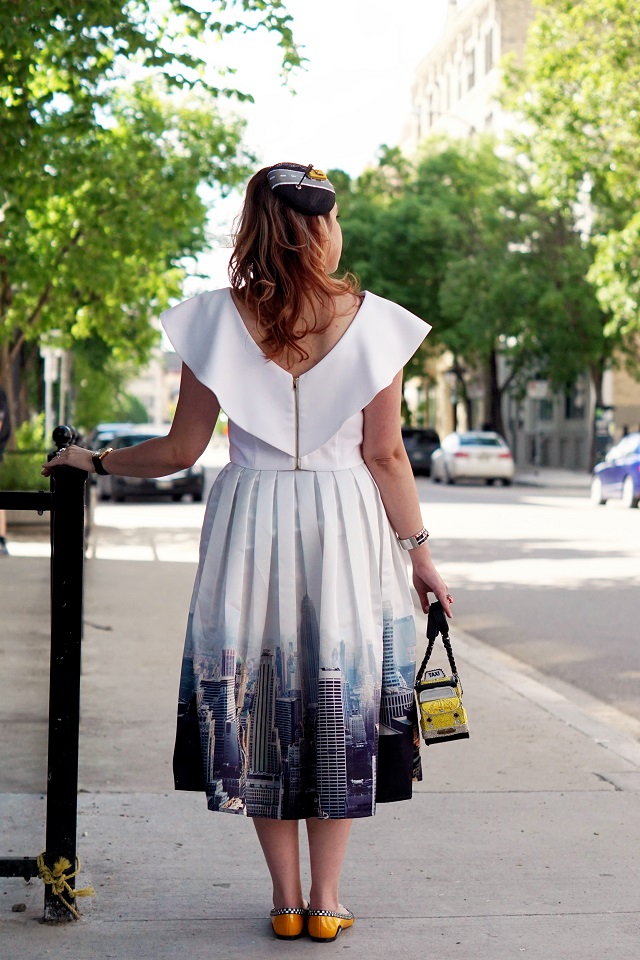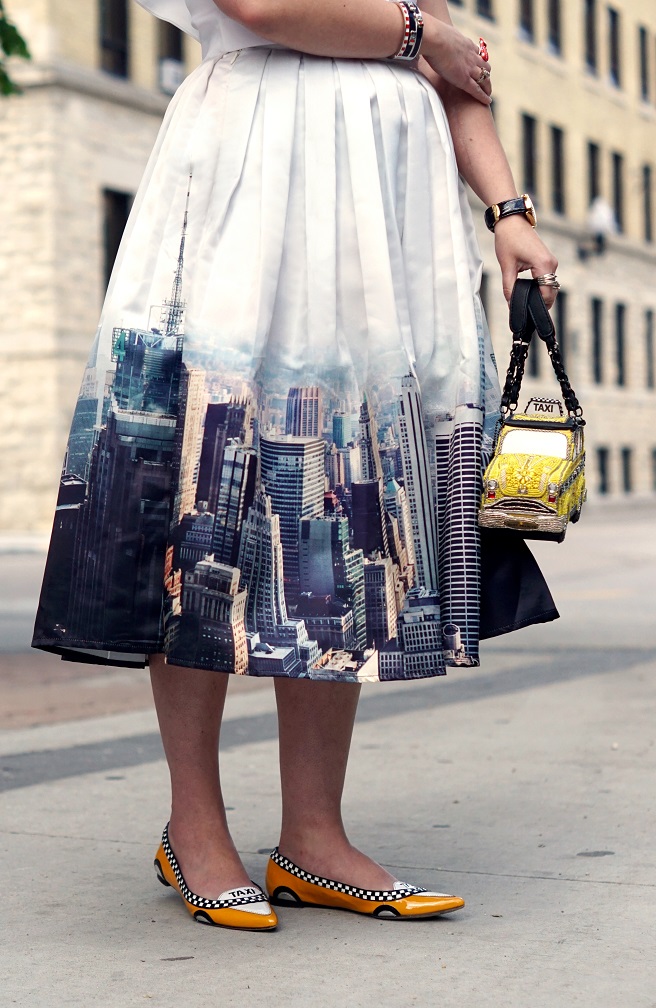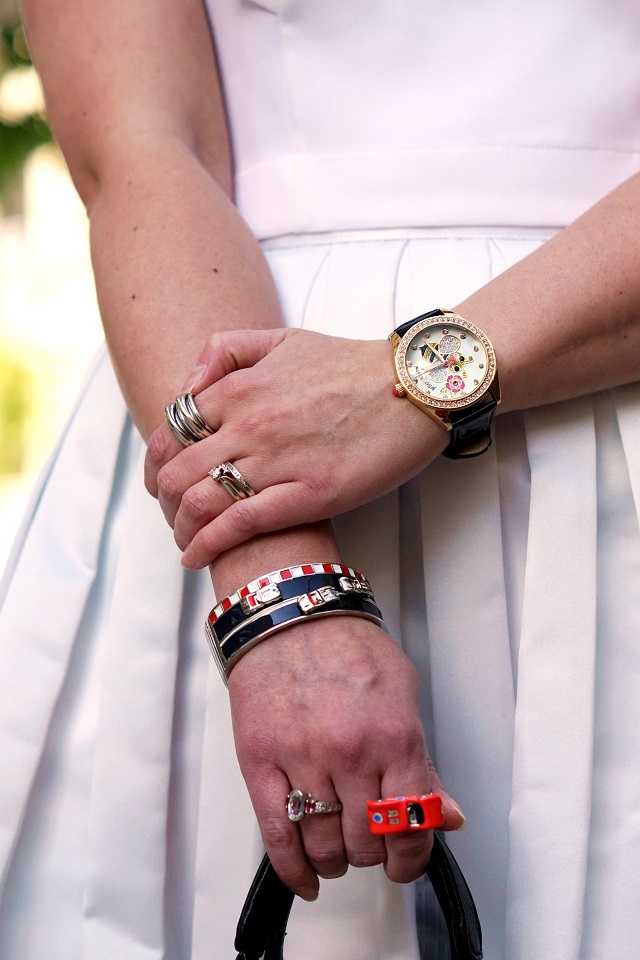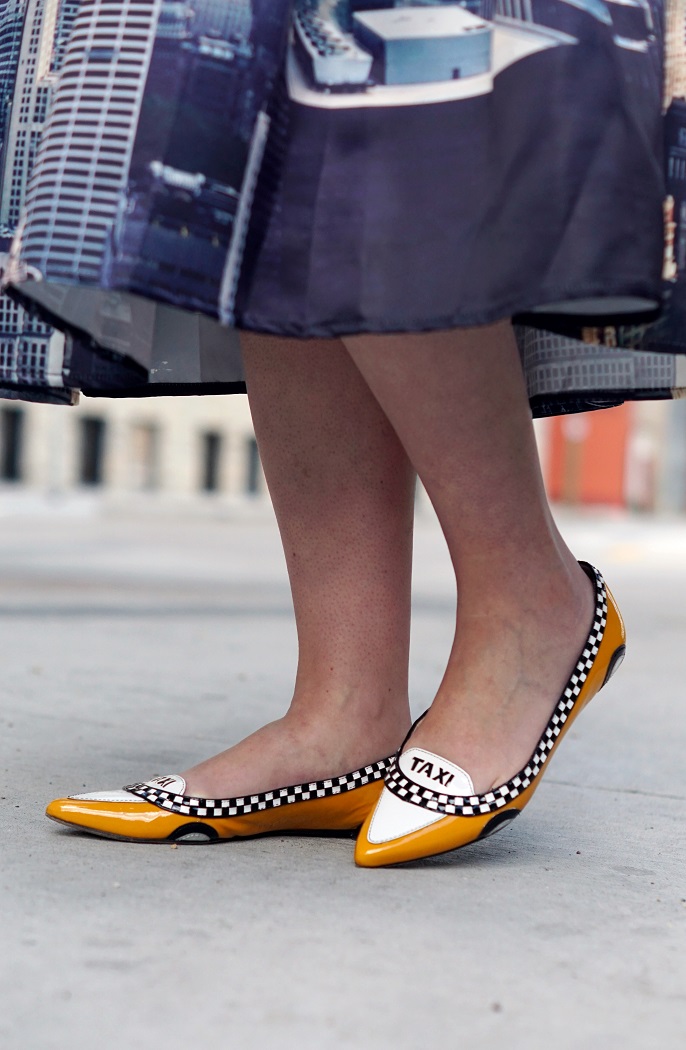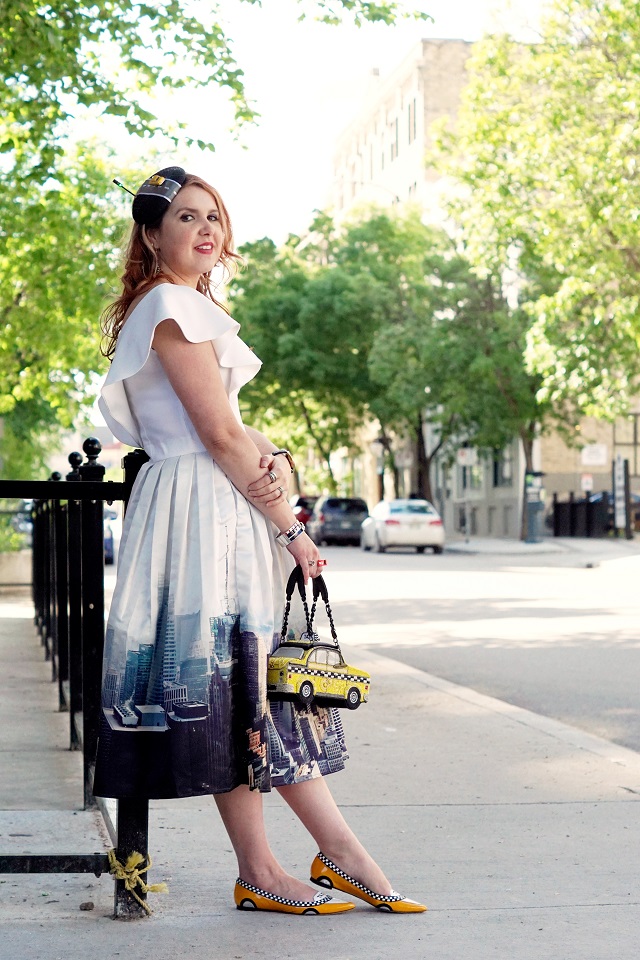 OUTFIT DETAILS
New York Skyline print midi skirt – Chicwish
Taxi fascinator hat – Self made – DIY
Labradorite earrings – TJ Maxx
Heart necklace – Betsey Johnson @ Winners
Race track bangle – Kate Spade New York @ Winners
Race car ring – Kate Spade New York @ Winners
Bumblebee watch – Betsey Johnson @ Winners
Go Taxi Flats – Kate Spade New York