My favorite thing about the month of June is how long the days are. The sun is out until late and it makes every day better to me as I am a night person and I love to stay up late. I always feel most awake at night and that is when I get most of the things I need to get done completed, so with the sun out longer I can get more things done. Are you a night person like me or do you love the mornings?
Another thing I love about this time of year is being able to wear all of my sandals again and showing off my fun colored toe nails! These sandals from Chie Mihara are my favorite pair that I own. I absolutely love the gorgeous tile pattern and the shape of the shoe! Chie Mihara makes the most unique and comfy shoes and I wish I had more of them!
If you are like me and love unique bags then you will be very excited to know that Mary Frances released her new collection yesterday! As usual I am blown away by all of the amazing bags! Here are a few must have's for me! 'Before Midnight' is adorable and looks like Cinderella's Coach!, 'Just My Type' is the sweetest little typewriter bag I have ever seen!, 'Charlotte' as in Charlotte's web is perfect for anyone who loves the book like I do! You can see all the new Mary Frances releases by clicking here. I am sure you will love them all!
Happy June everyone!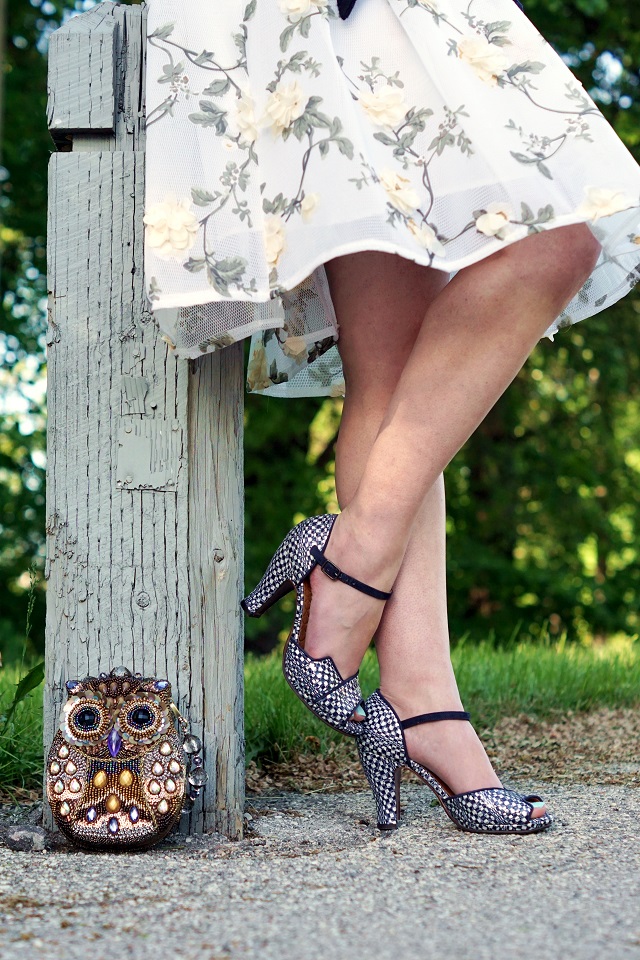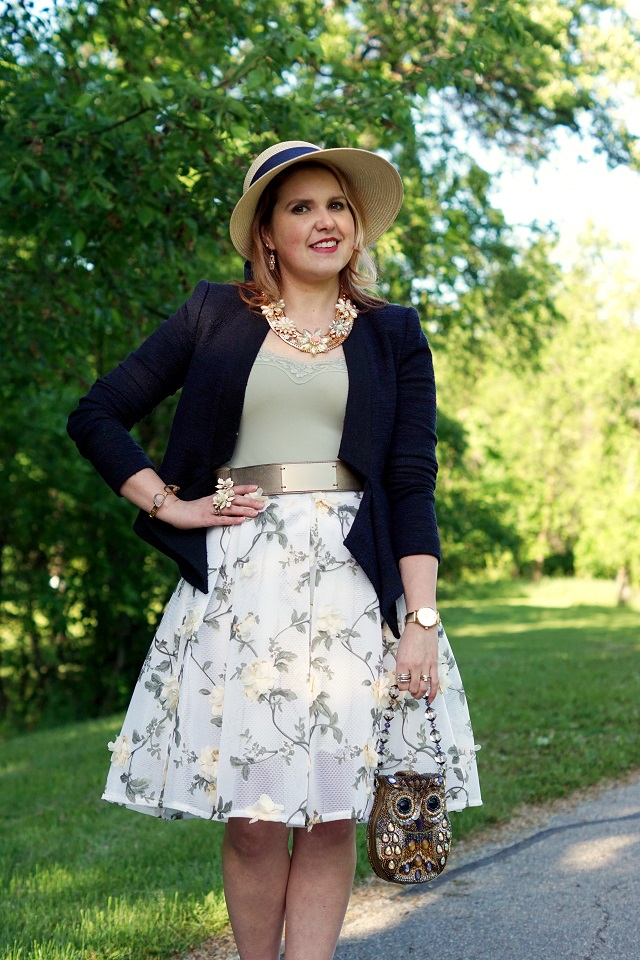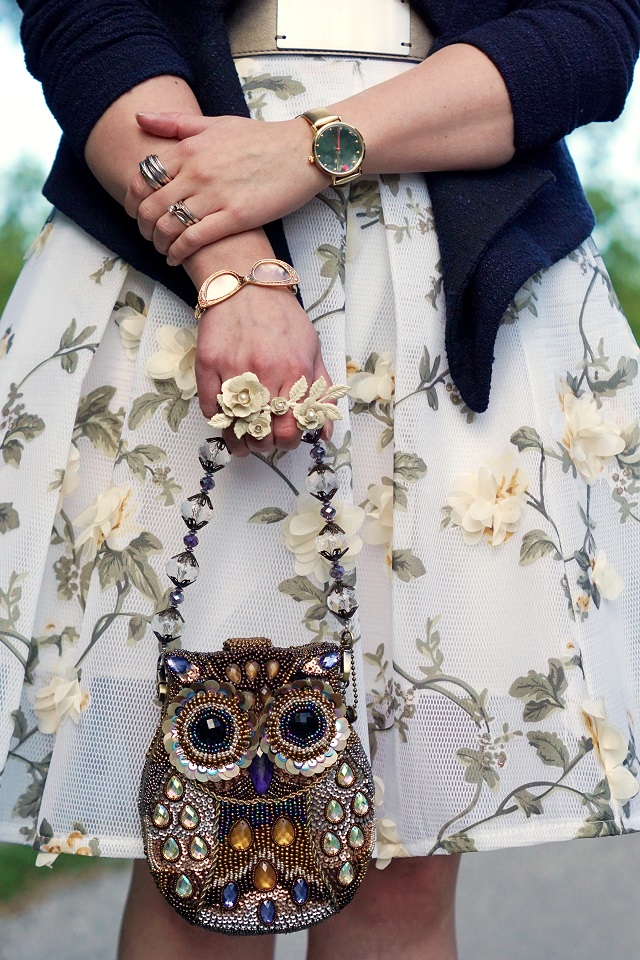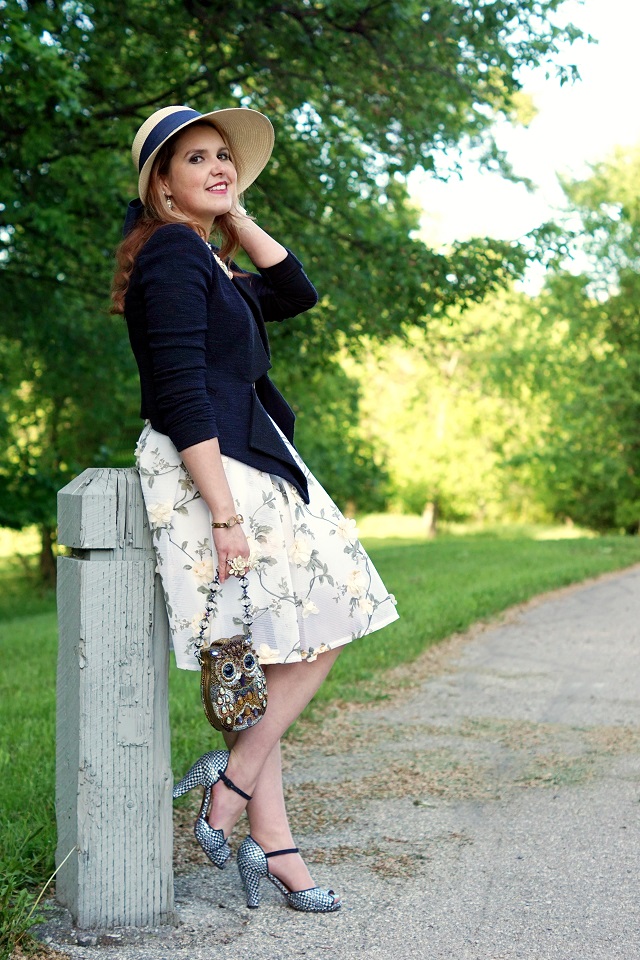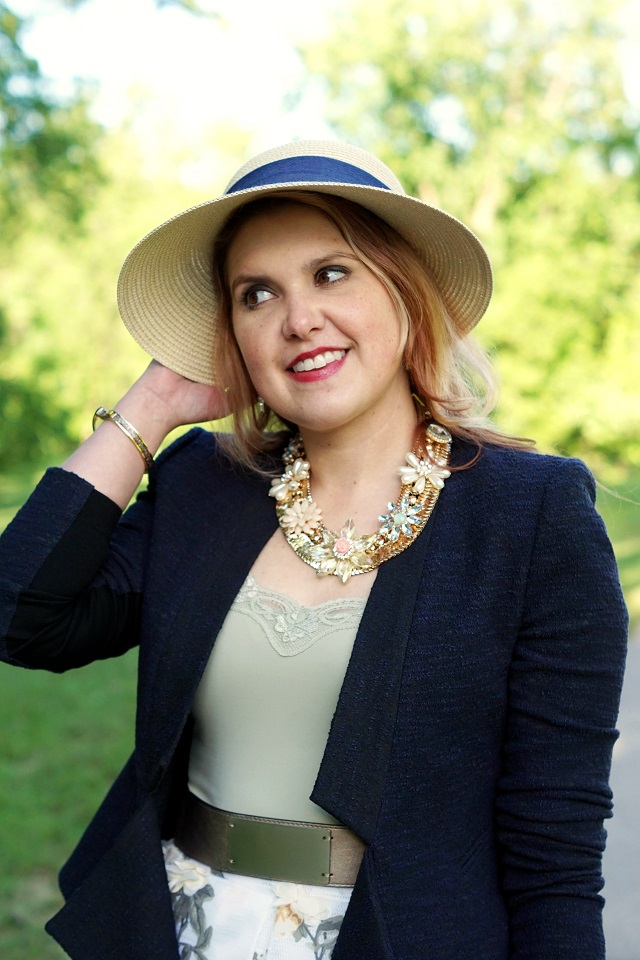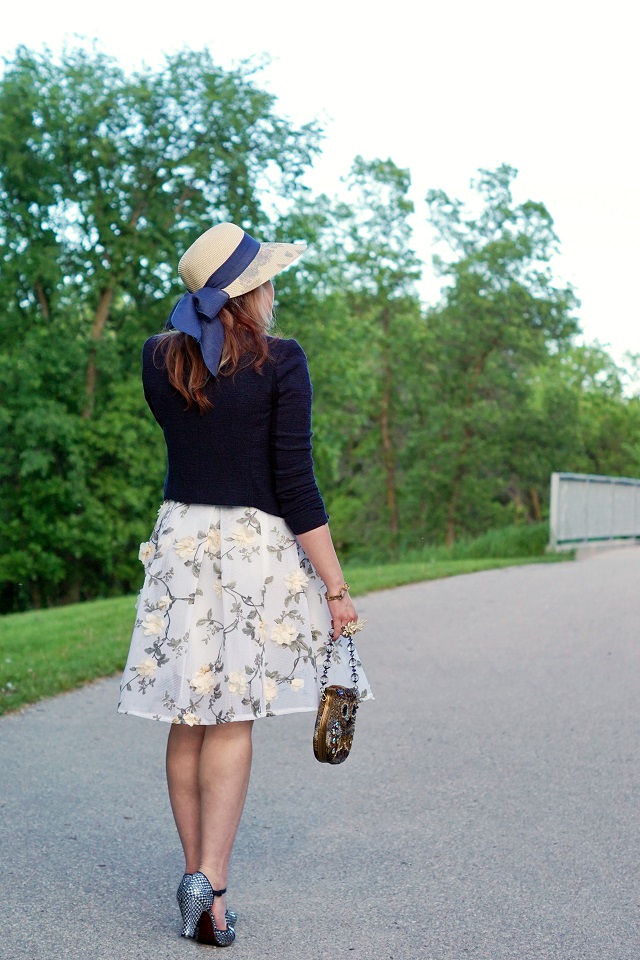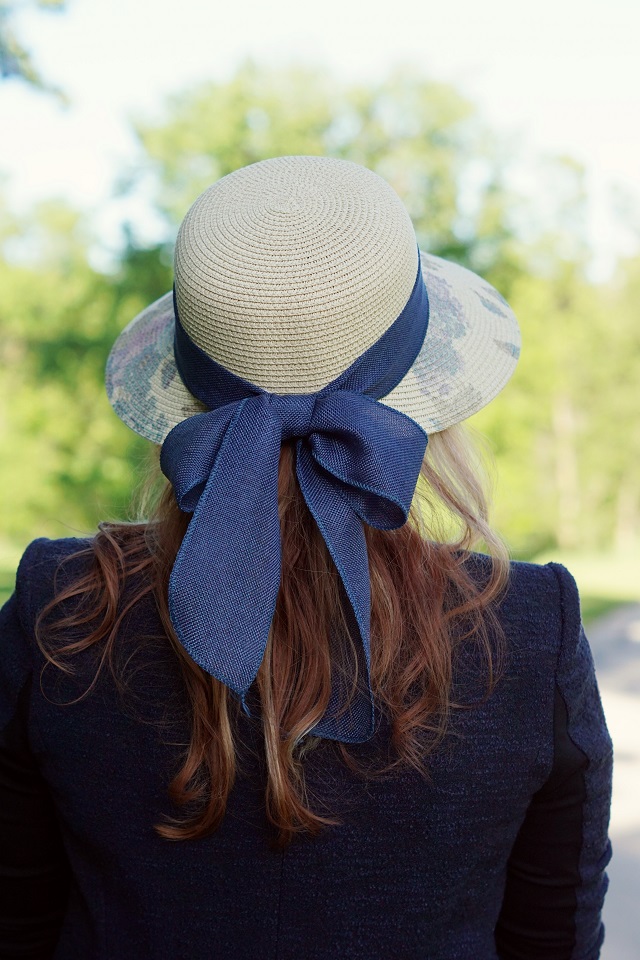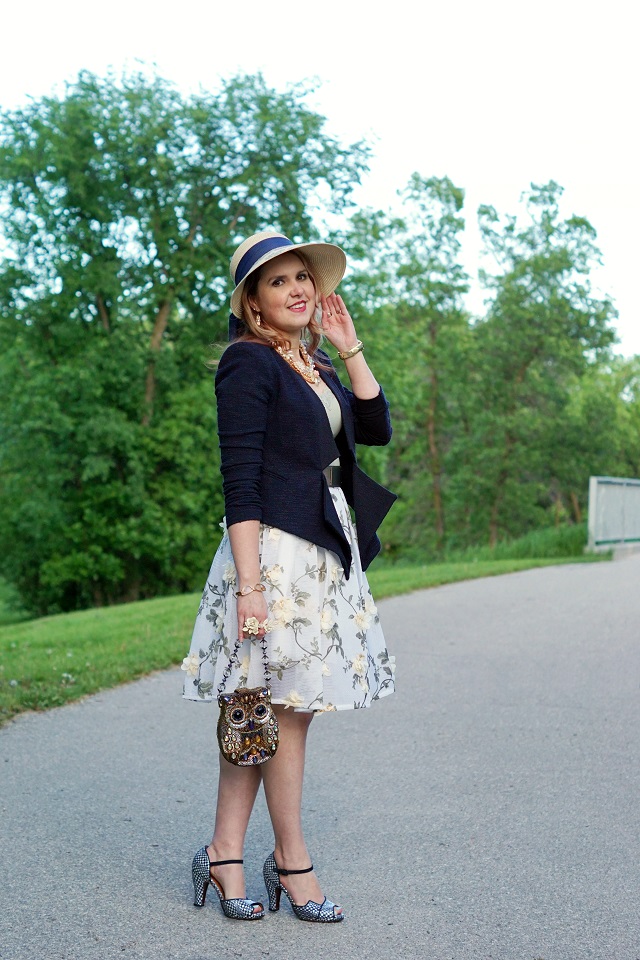 OUTFIT DETAILS
Hat – Picabo @ Madison Lane – local boutique
Jacket – BCBG Max Azia
Top – RW & co.
Belt – RW & co.
Necklace – Aldo Accessories
Earrings – The Shopping Channel
Glasses bangle – Kate Spade New York
Floral knuckle ring – Icings
Watch – Kate Spade New York @ Winners