With a blog title like 'Pineapples and Cats' I bet you were thinking how can that combination go together?! Well I can tell you that I am surprised how well the 2 actually work together in an outfit! Sometimes when I play around with a few pieces in my closet they come together to make one of the most unique outfits.
Wearing clear socks can be a little more challenging to wear then regular socks but trust me this adorable pair from Tabbisocks are just the right accessory for your feet. I have worn these socks with ankle pants as well with just a little bit of the design peaking out and it makes me smile when I look down at my feet!!! They are so nice and light making them great for the warm weather. The thing I like the most about these socks is how perfectly they match my fabulous pineapple bag from Mary Frances. Cutest summer combo ever!
Now just a quick mention of my cat blouse. I don't think I could ever resist not getting this blouse. I completely love that it looks like I have a cat peaking out of my pocket! Seriously one of the most unique blouses I have ever come across.
So tell me what do you think of my combination of pineapples and cats??!!!! 🙂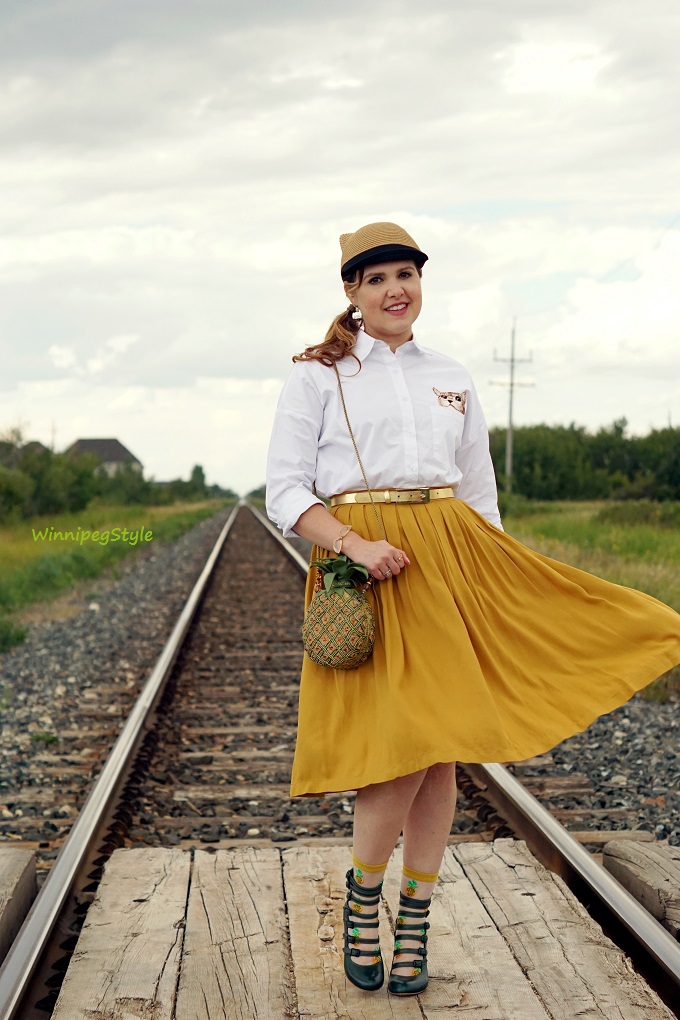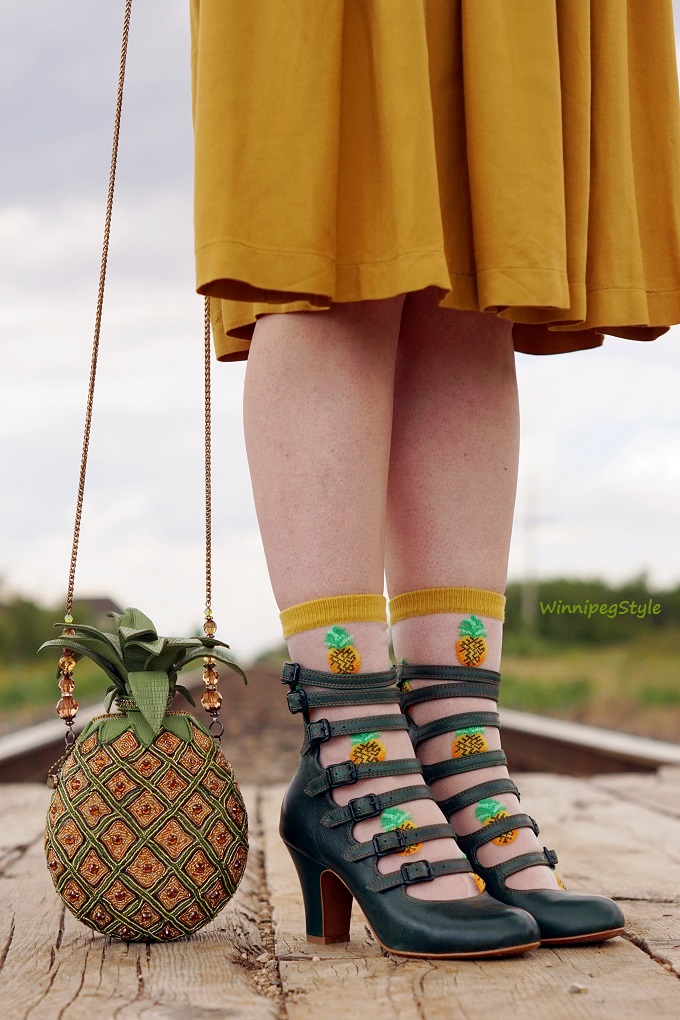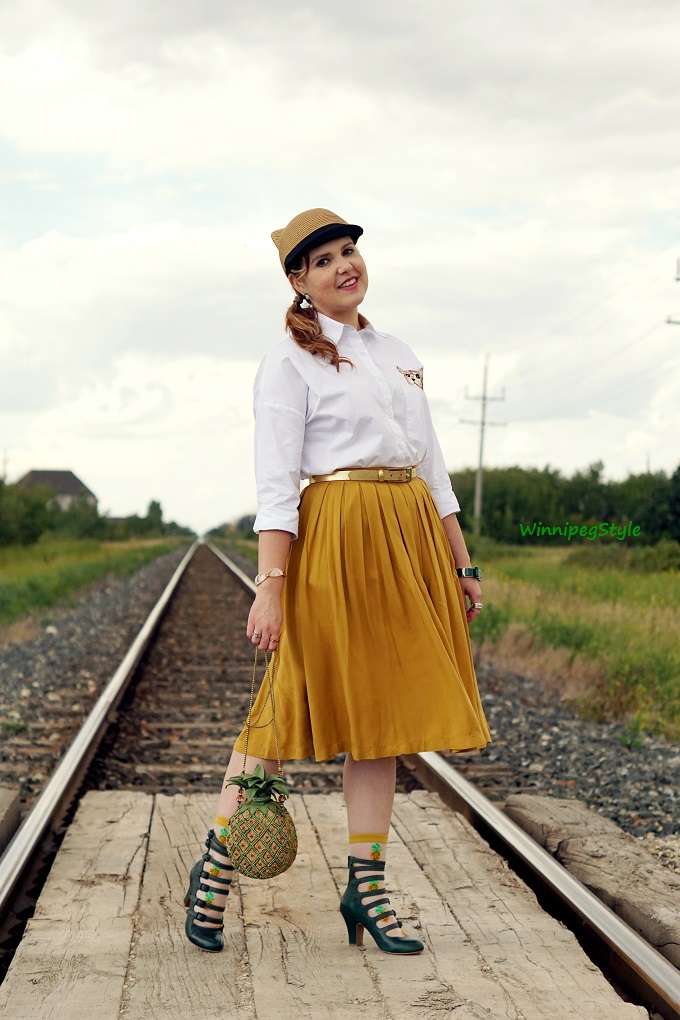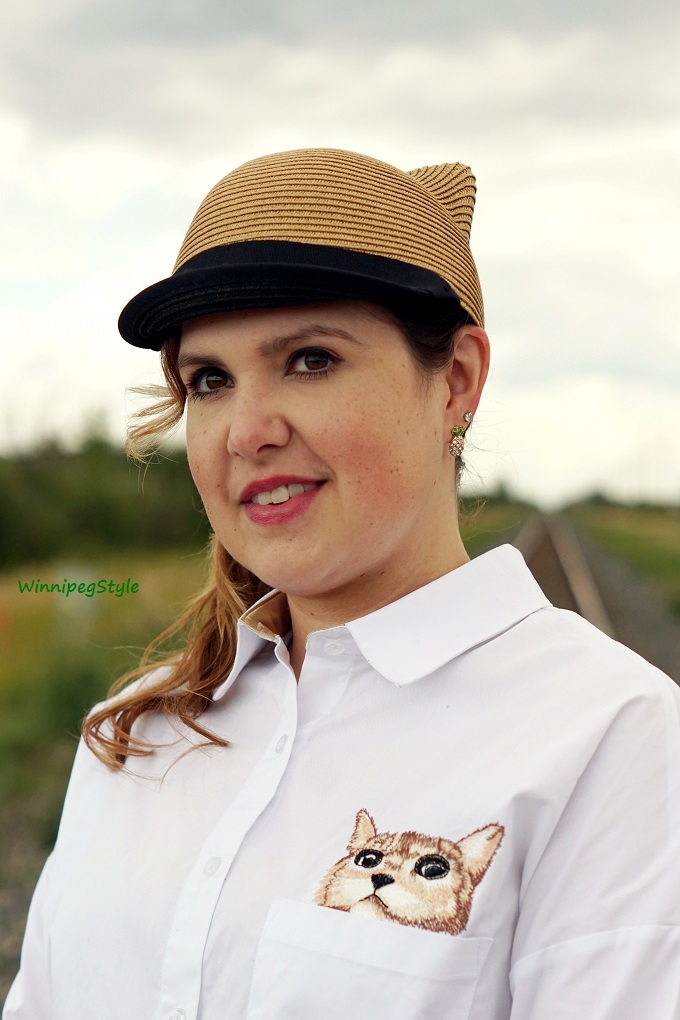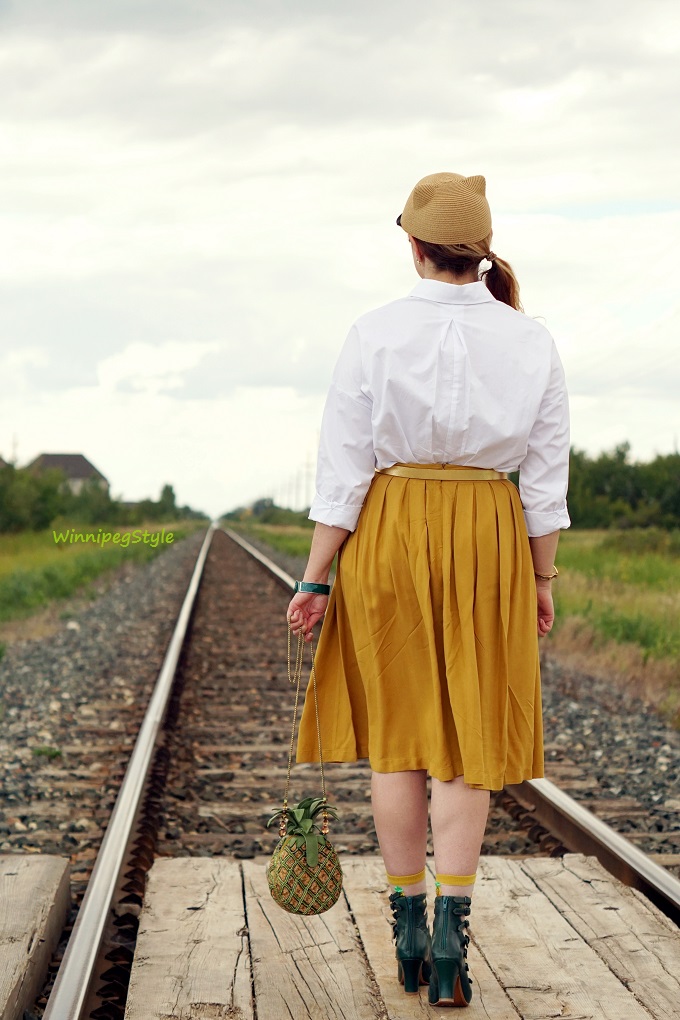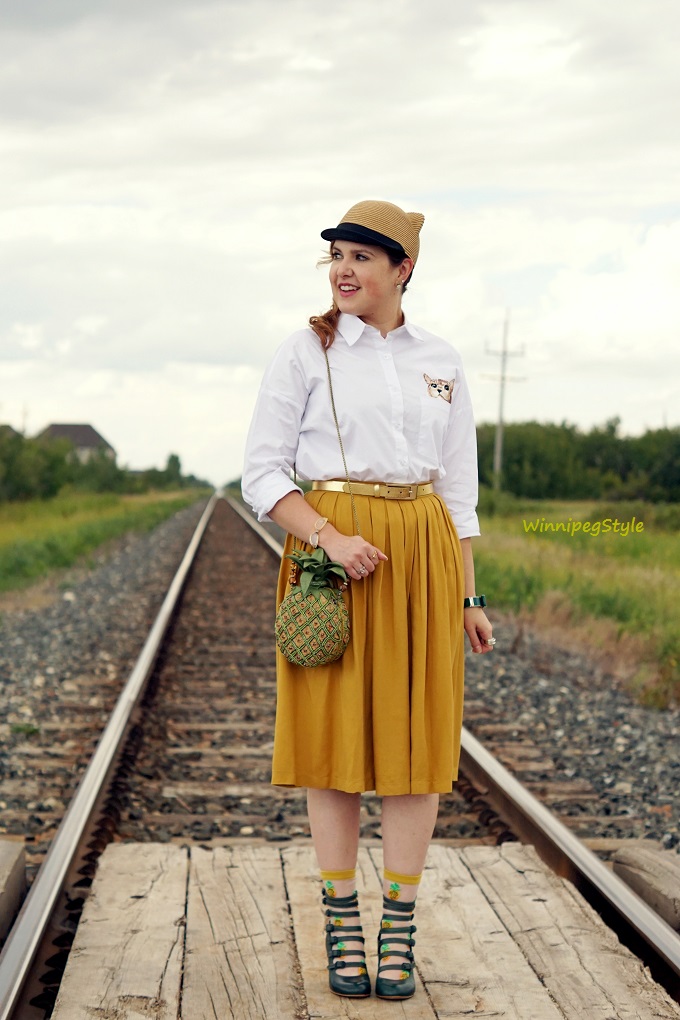 OUTFIT DETAILS
Skirt – Forever 21
Pineapple handbag – Mary Frances
Belt – Danier Leather
Cat ears hat – BCBG Max Azria
Pineapple earrings – Icing
Bangle watch – Isaac Mizrahi @ The Shopping Channel
Glasses bangle – Kate Spade New York
Shoes – Miss L Fire @ Anthropologie