I must say like most people I have a little obsession with flamingos! Not too sure why but even as a kid I was obsessed with seeing them at the zoo. I think probably because they were pink and unlike any other creature I had ever seen. I always thought it was neat the way their legs looked like they were bent backwards. I was amazed when I learned later on in life that the backward bending 'knee' of the flamingo's leg is actually it's ankle. The flamingo's actual knee is hidden by it's feathers and located close to it's body. Who knew?!
Anything that has a flamingo print is a must have for me! So this midi skirt needed to come live with me and I think my cobalt blue tea themed accessories were the perfect compliment to it! Now if I need an outfit to wear to an afternoon tea this summer I know what I will be wearing to it!
OUTFIT DETAILS AFTER THE PHOTOS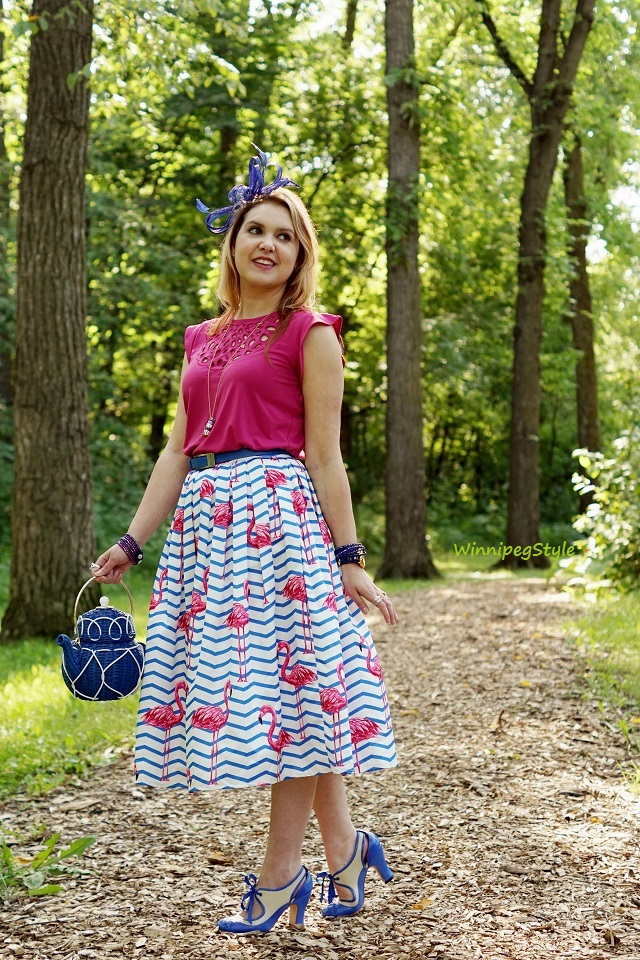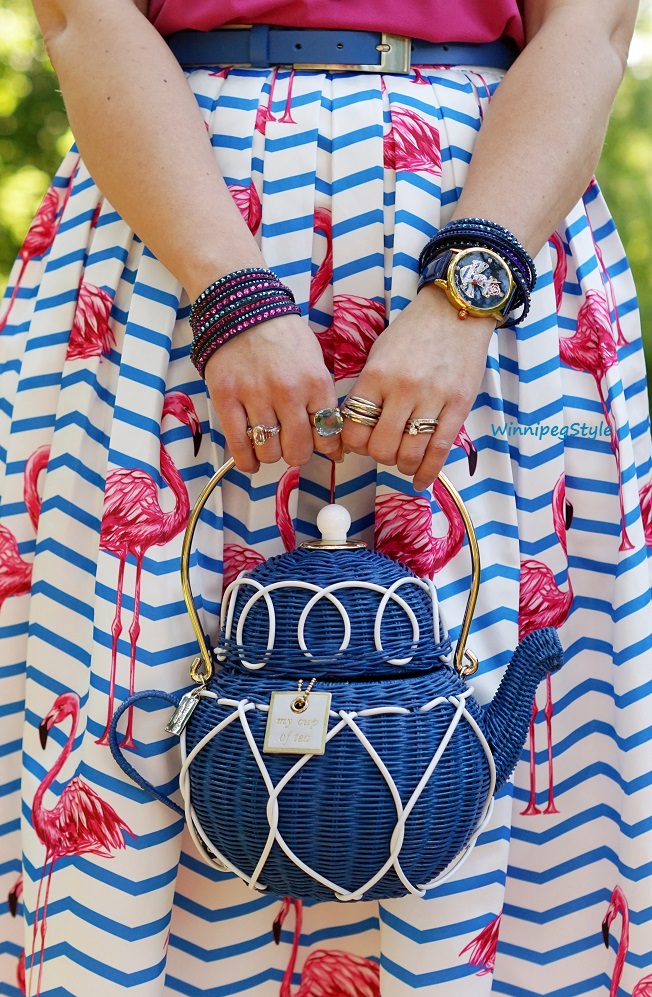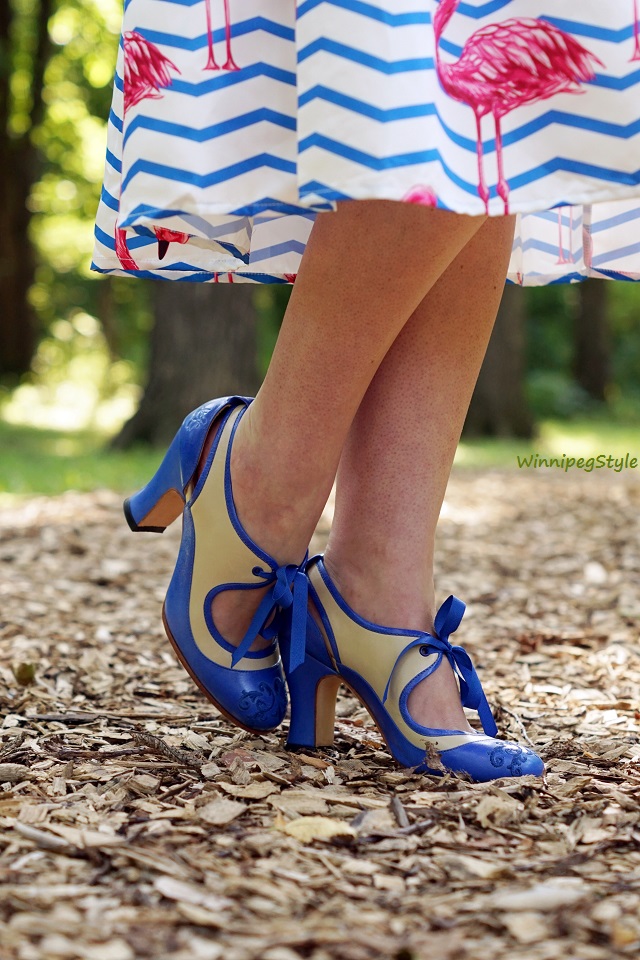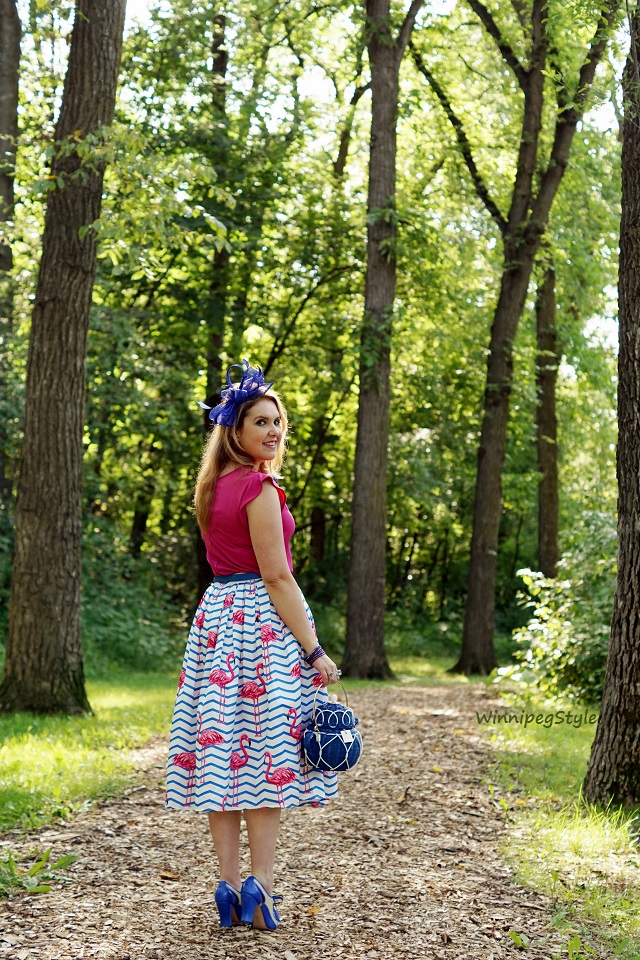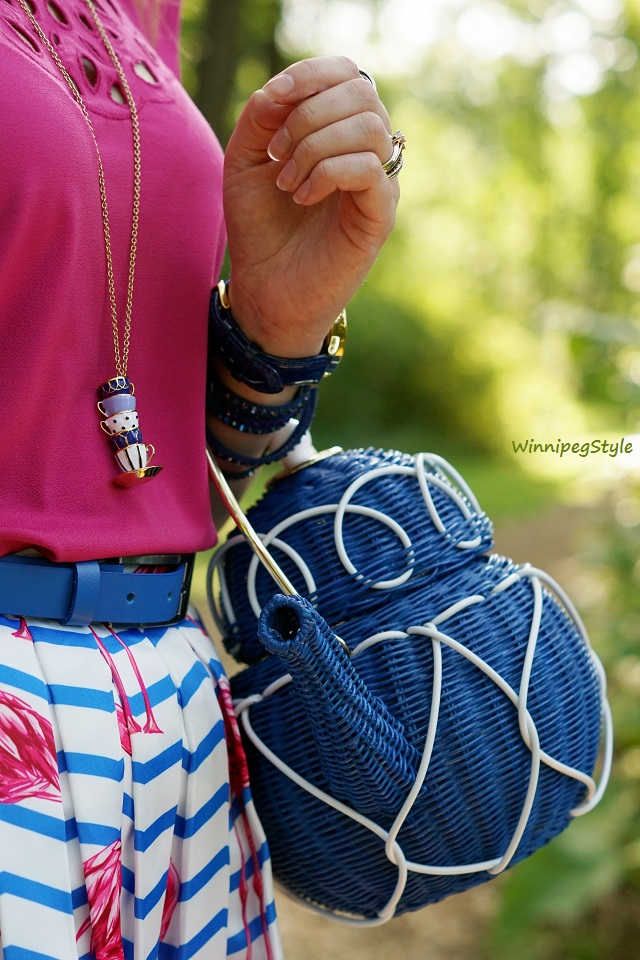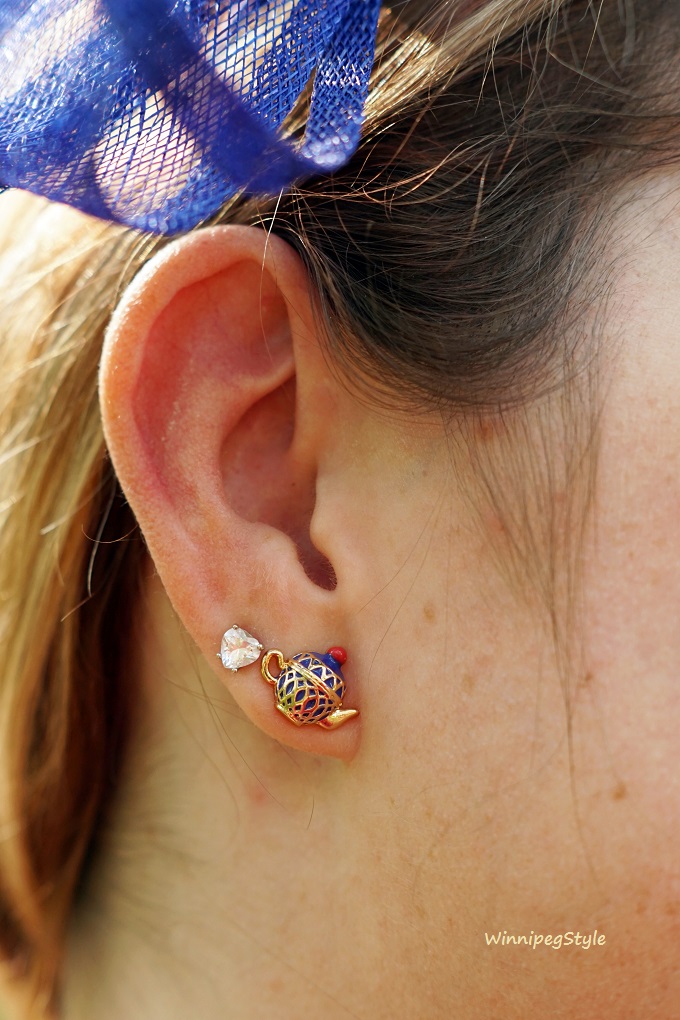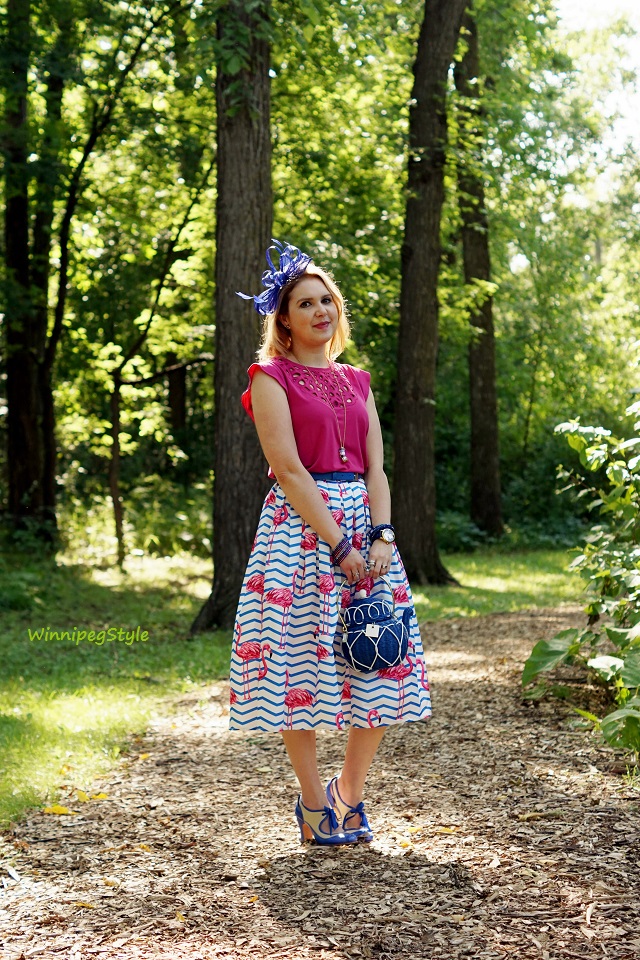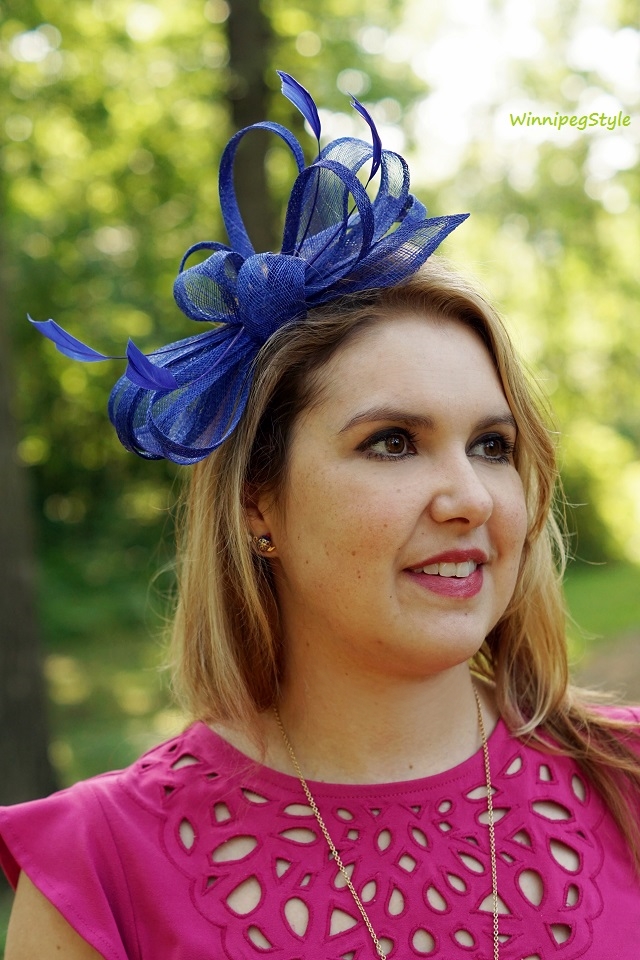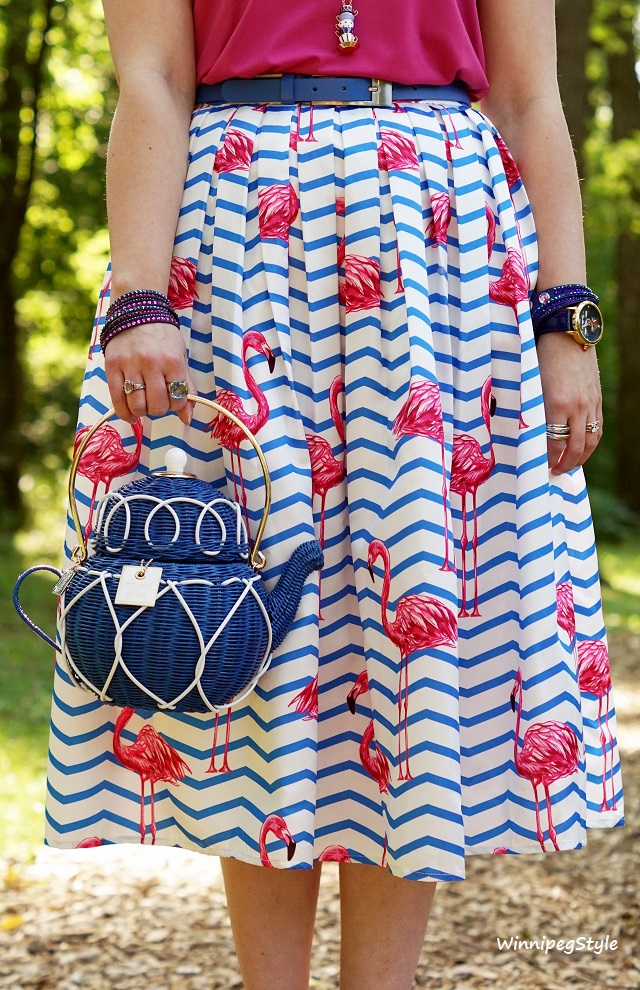 Outfit Details
Top – RW & co.
Belt – Danier Leather
Wicker Teapot handbag – Kate Spade New York
Fascinator – Precis Petite @ The Bay
Teapot & tea cup earrings – Kate Spade New York
Stacked teacup necklace – Kate Spade New York
Crystal wrap Slake bracelets – Swarovski
Watch – Betsey Johnson
Ring – Swarovski
Shoes – John Fluevog