Birds are incredible creatures! I love to watch them fly around as it looks so effortless. The hummingbird is especially amazing as it flaps it wings around 50 times per second and it looks just like it's hovering. I don't know about you but I can barely flap my arms once in 1 second! LOL! A mockingbird is another unique bird as it can imitate the sounds of other birds and animals and even the sound of a car alarm. I think the imitating of a car alarm would be neat at first but then I think it would drive me crazy! Haha!
Do you think birds are amazing too? Do you have a favorite bird?
As you can see my outfit is inspired by many different types of birds in this world and I love it! The colors are so lovely and vibrant! It's the perfect outfit to wear out this weekend!
OUTFIT DETAILS AFTER THE PHOTOS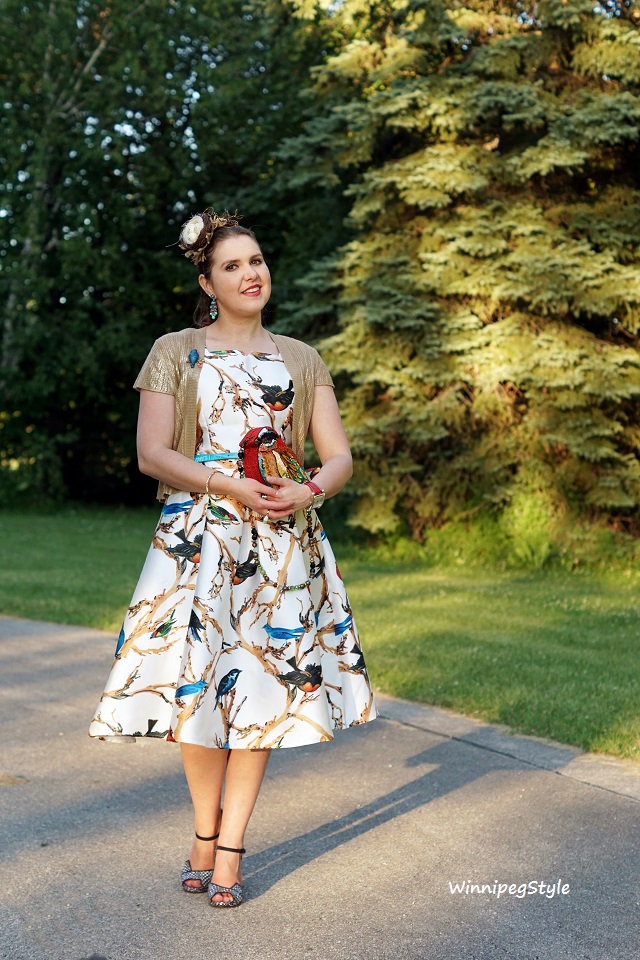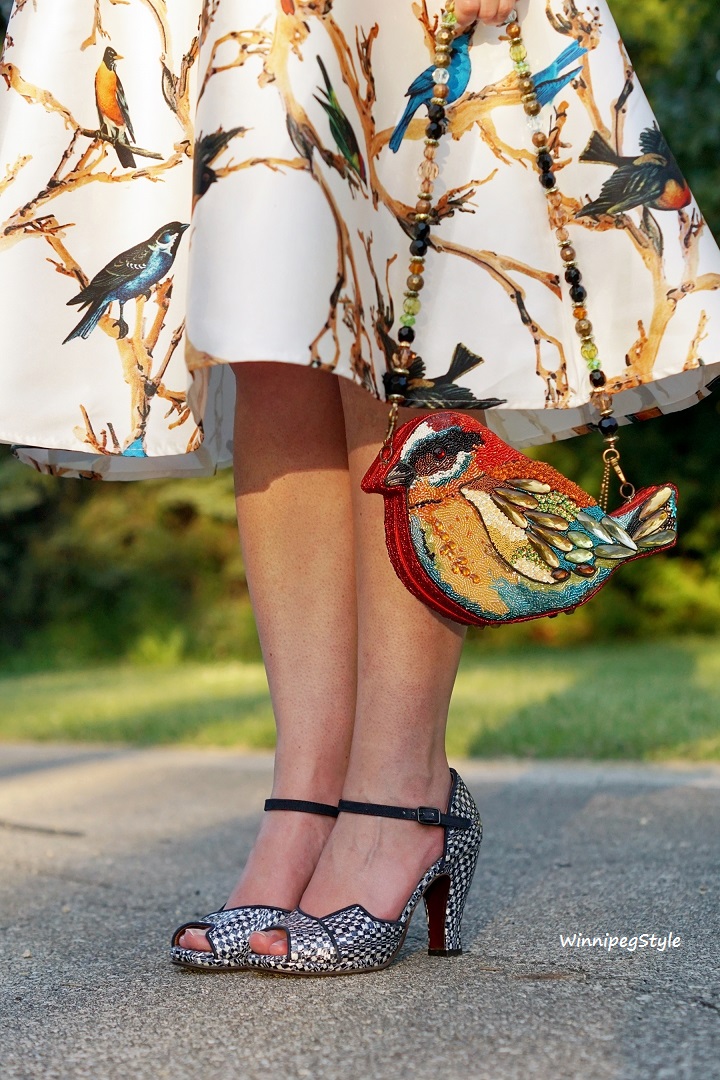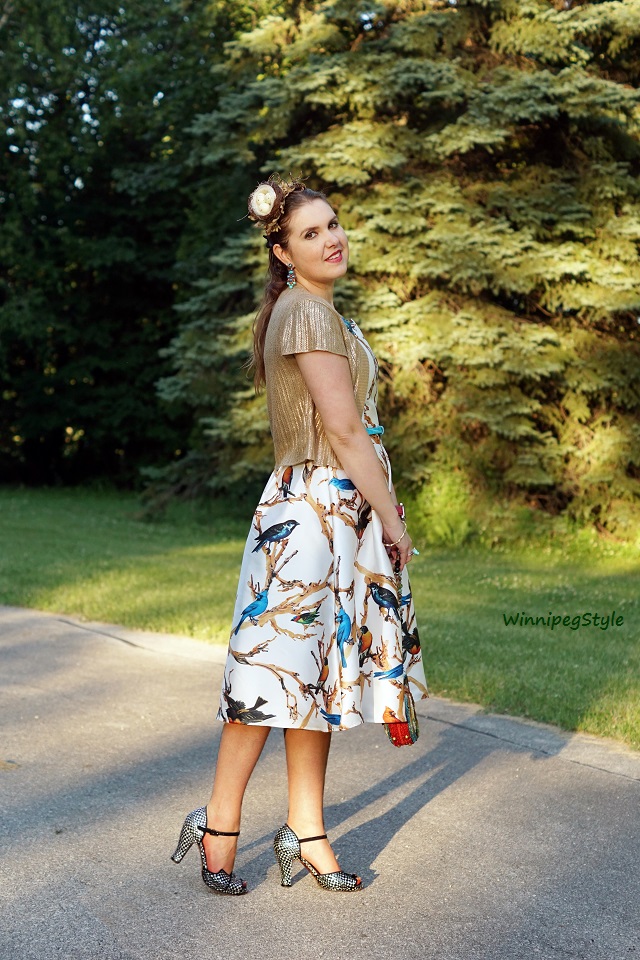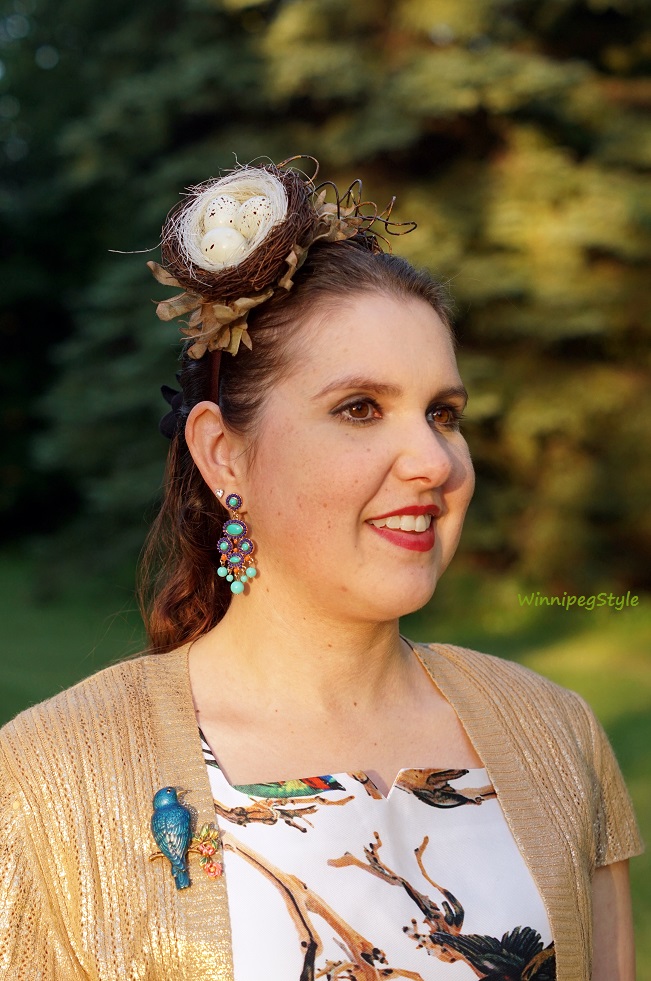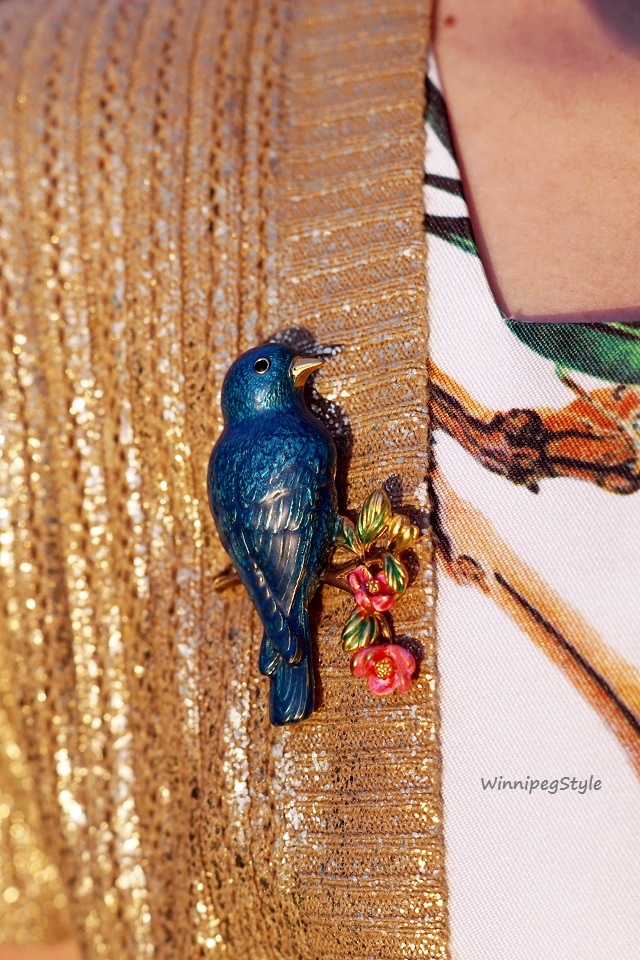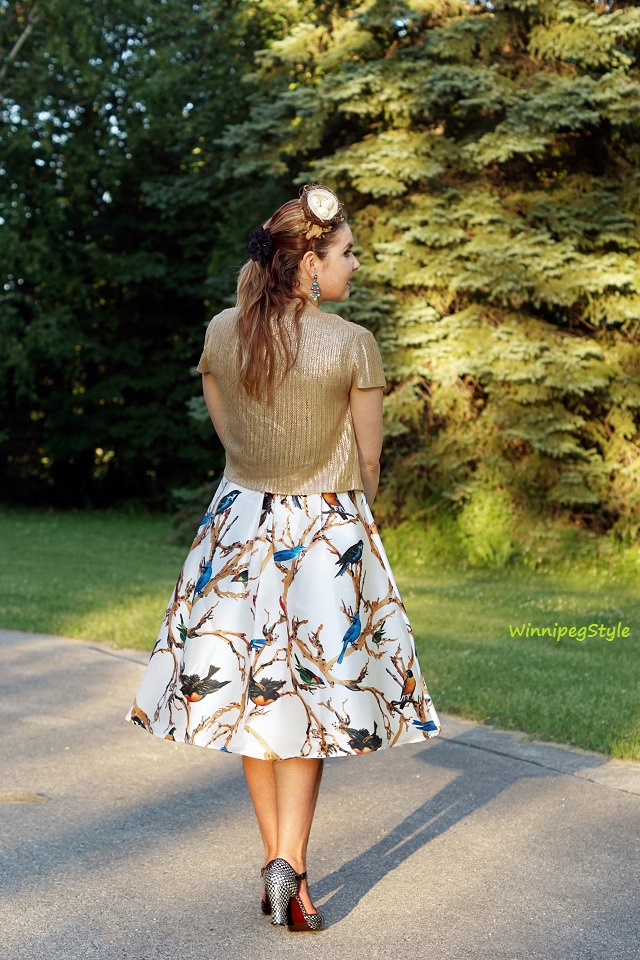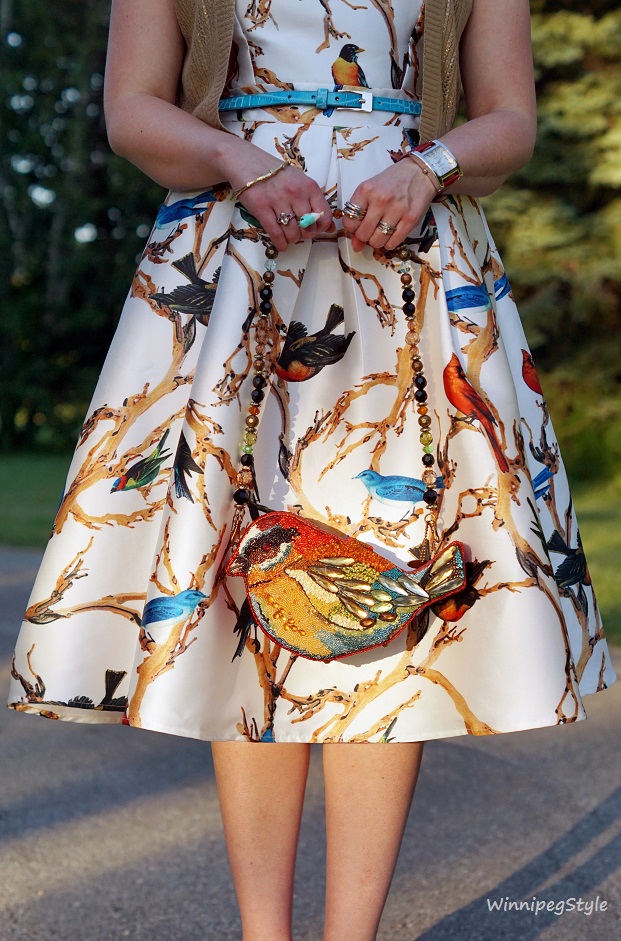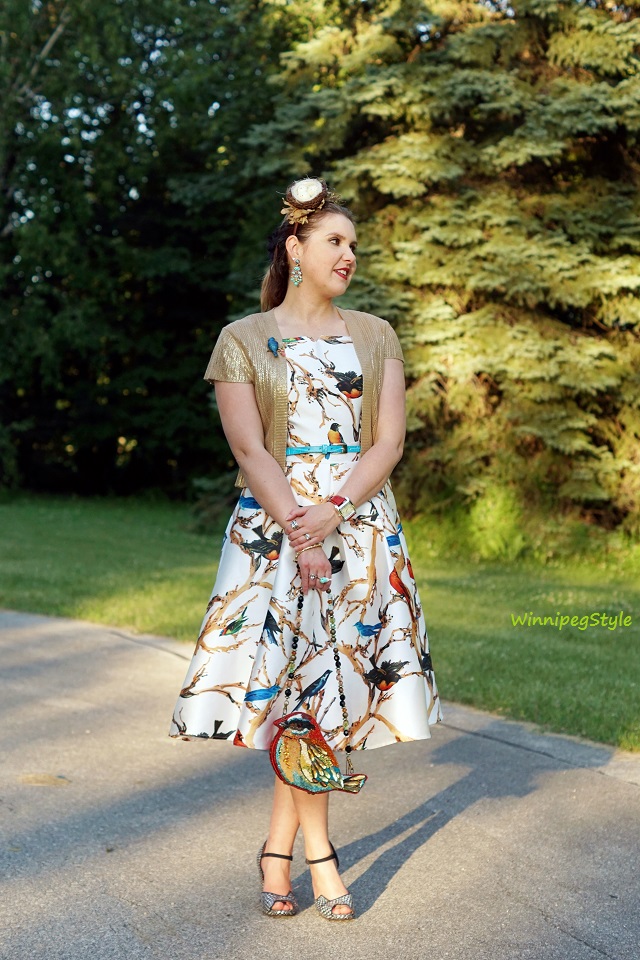 OUTFIT DETAILS
Bamboo undershirt – Nudy Patooty
Shrug sweater – BCBG Max Azria
Bird brooch – Joan Rivers Jewelry @ The Shopping Channel
Bird Nest Headband – Neesie Designs
Belt – Danier Leather
Earrings – Banana Republic
Bird ring – Aldo Accessories
Branch Bracelet – Lia Sophia
Watch – Joan Rivers Jewelry @ The Shopping Channel