Fall is such a beautiful time of year and it is my favorite season. I love the way that the leaves change to be the most gorgeous colors and I think the temperatures are perfect as I can pretty much wear the same thing outside as I can inside. One of my favorite reasons I love fall time is I get to begin wearing more tights and socks again! They are accessories for my legs and you know how much I love accessories!!!
Most of the time I usually wear a pair of tights with my dresses in the cooler weather but I decided to try out over the knee socks instead. I am sure when you hear over the knee socks you think of them being worn with some risque outfit that is more revealing that you want to wear. That is not the case if you wear them the way I have worn them with my outfit. Wearing a dress/skirt that covers just a tiny bit of the top of the socks makes a more modest look and I am pretty sure no one would ever know I was wearing socks if I never told them. Over the knee socks are also great for people who don't like the constricting feeling of control top tights or even the tighter waistband of a pair of tights.
Would you wear over the knee socks with your outfits?
OUTFIT DETAILS AFTER THE PHOTOS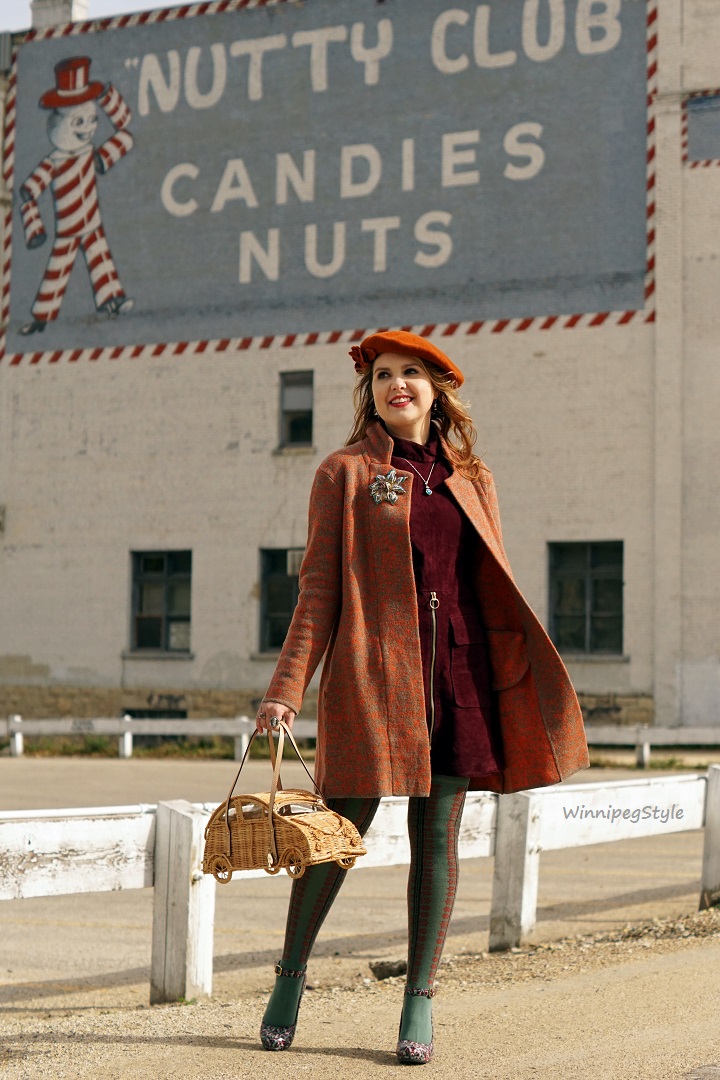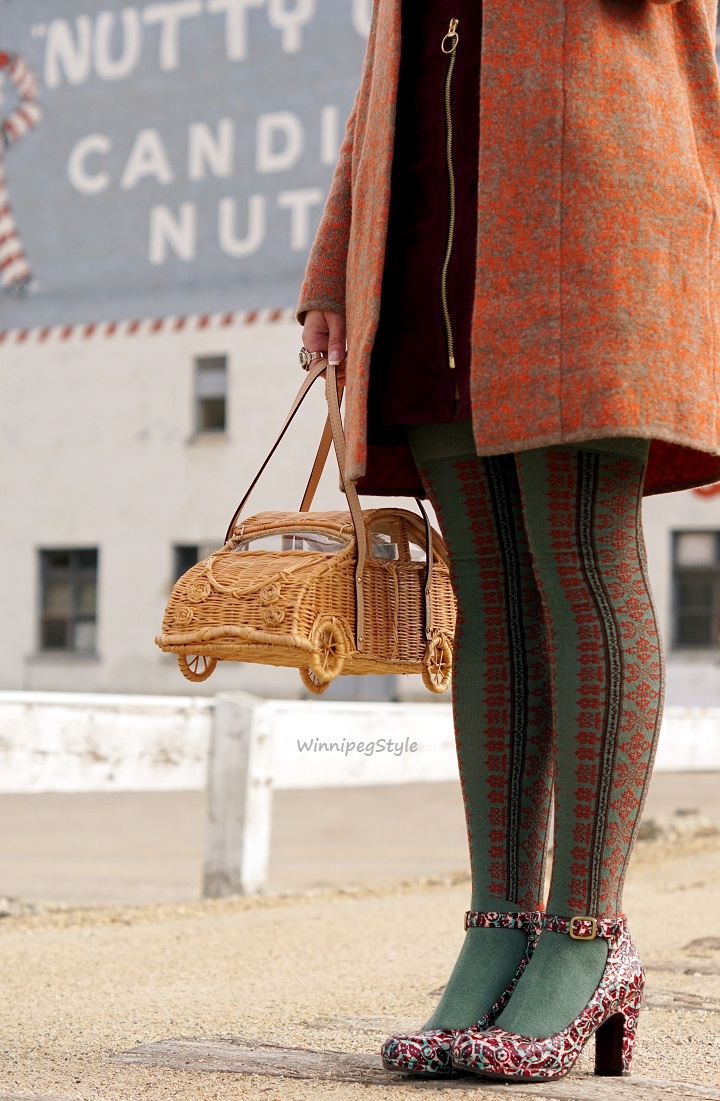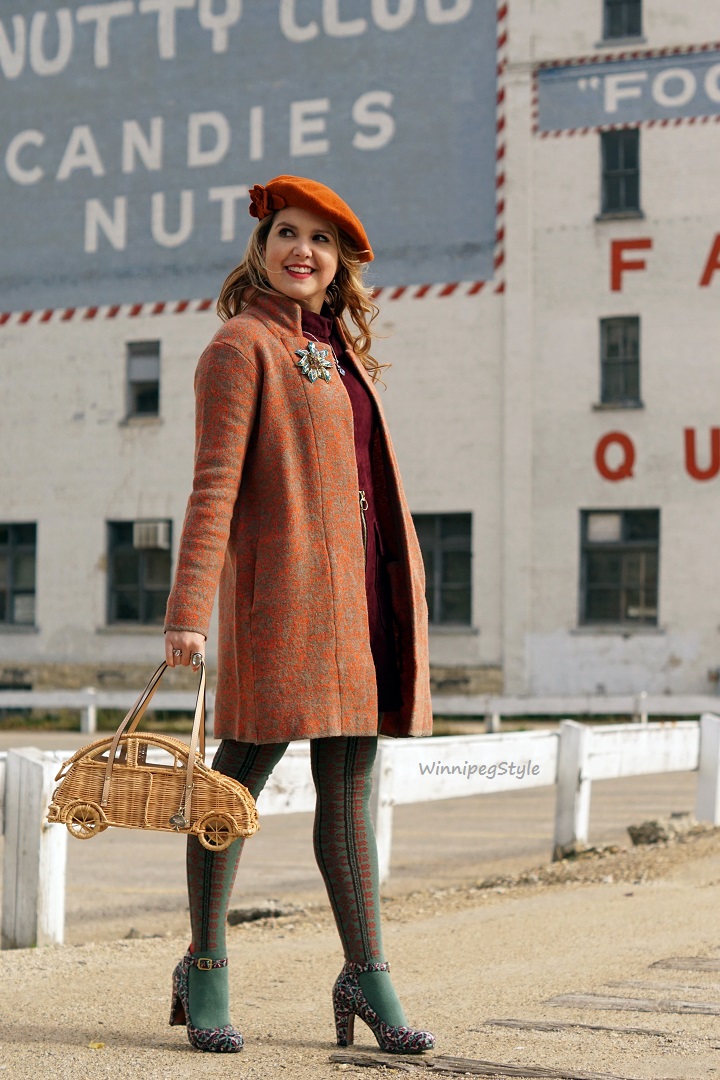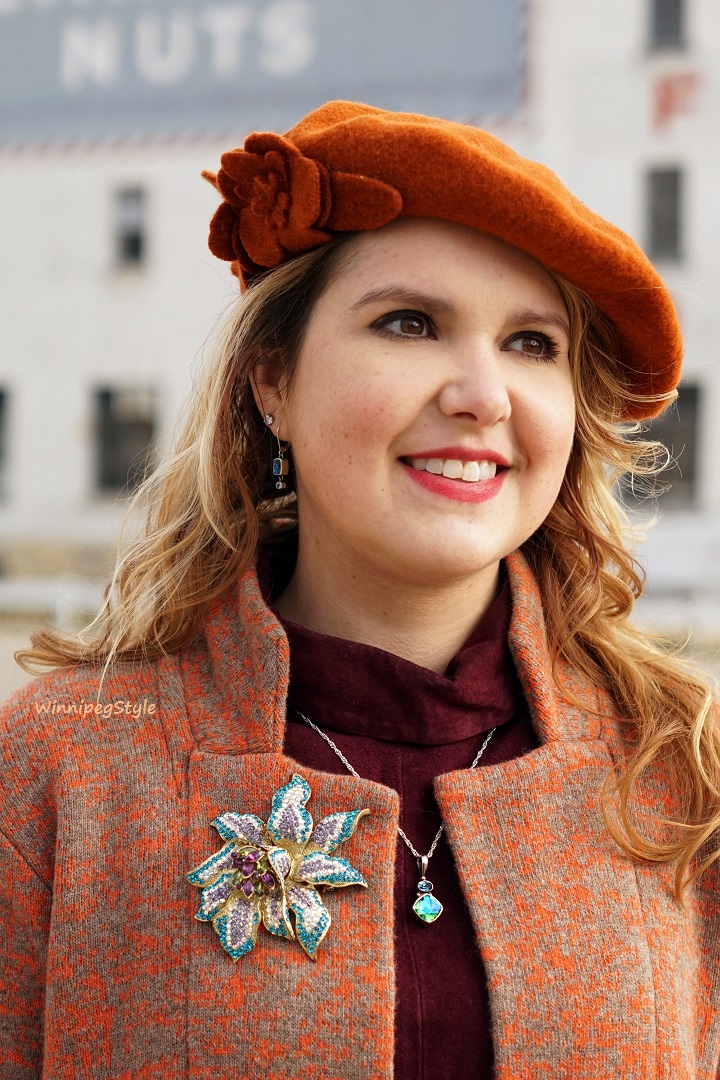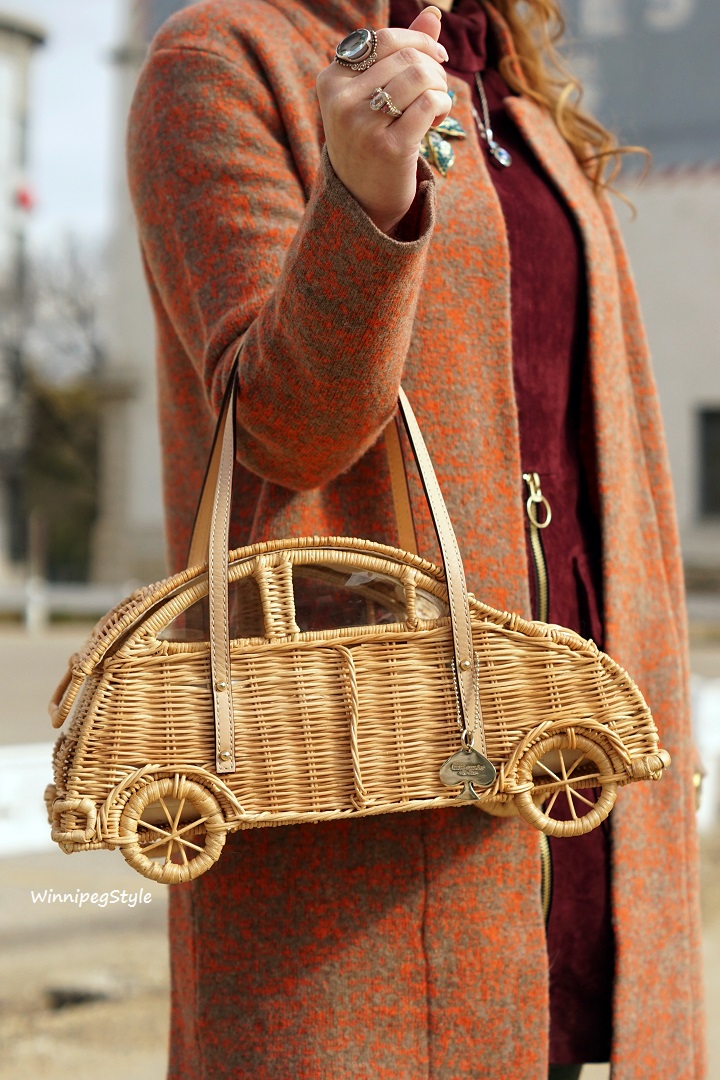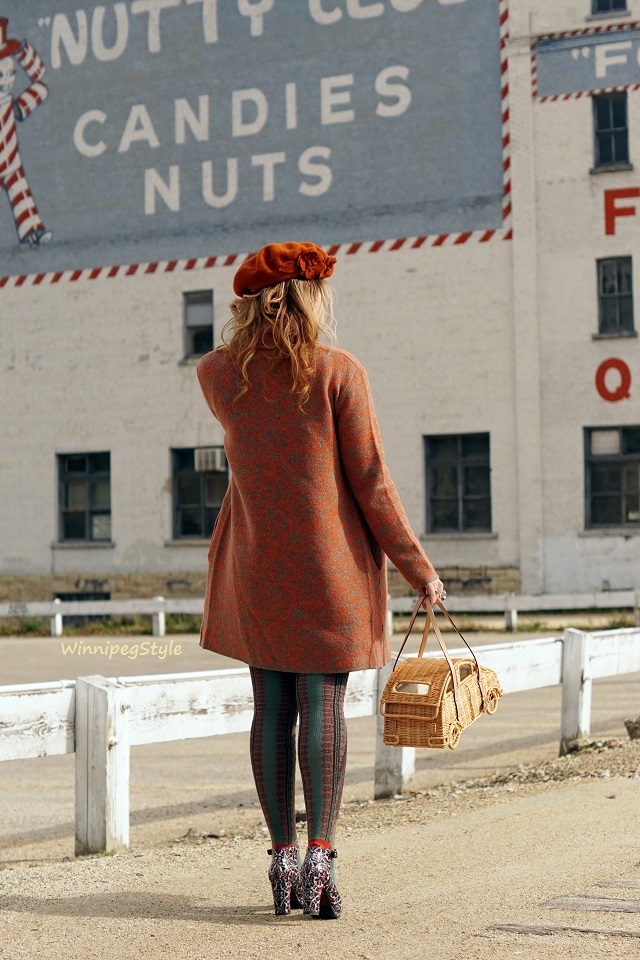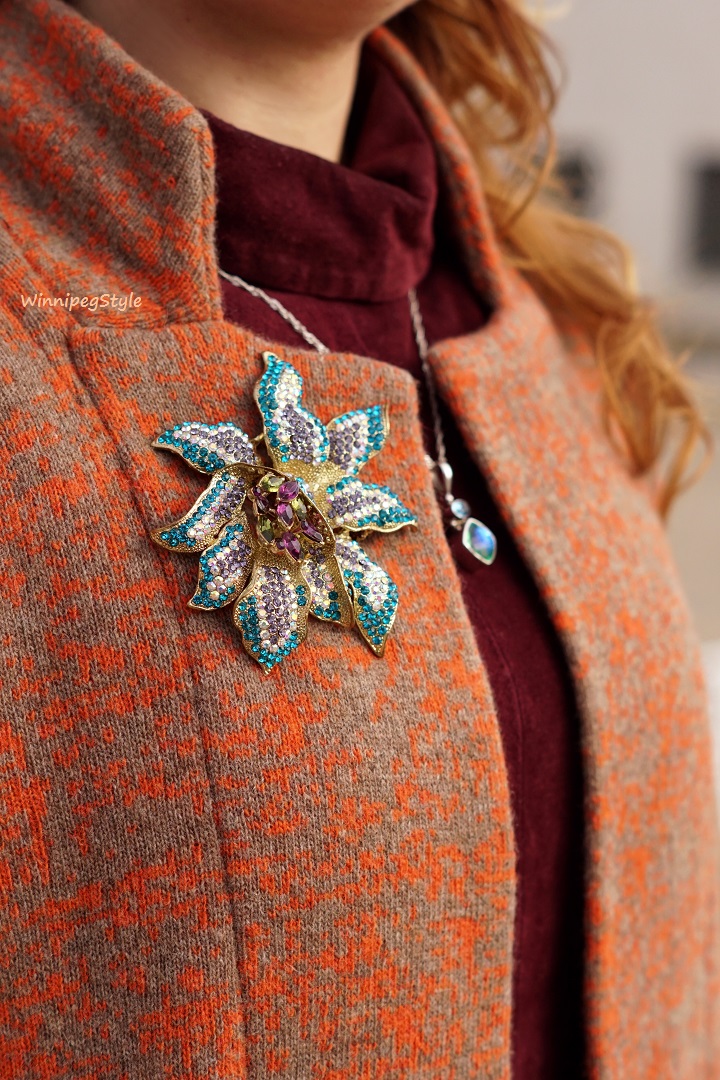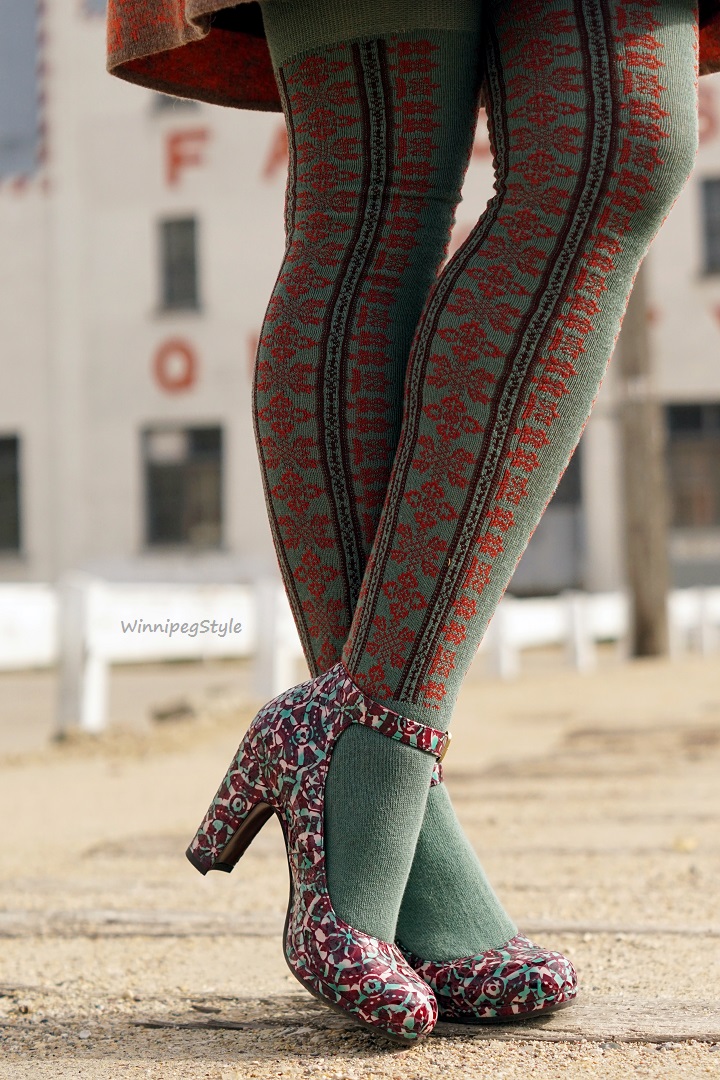 OUTFIT DETAILS
Patterned over the knee socks – Tabbisocks
Sweater coat – Chiaramente @ Marshalls
Suede dress – Forever 21
Beret – Toucan Collection @ Global Connections
Necklace, earrings and ring – Silver by Sajen @ The Shopping Channel
Brooch – Winners
Wicker car bag – Kate Spade New York @ Winners
Shoes – Chie Mihara (style – Norman)