When a new season begins I am always extremely happy as that means new shoes will be released!!! I definitely am obsessed with shoes and I can't help but have favorites! I am always waiting in anticipation to see the gorgeous new shoes and boots that Chie Mihara has designed for each season. Chie Mihara makes her footwear to be wearable works of art and not only are her shoes and boots incredibly unique but they are the most comfortable shoes I own! The quality of her shoes is outstanding as the entire manufacturing process is manual and made in Spain! Each pair passes through over 60 pairs of hands all the way from the person who cuts the materials to the person who places the finished shoes in the box! I know once you get your first pair of Chie Mihara shoes or boots you will be hooked for life! I know I am!
I definitely need to get myself a pair or two of Chie Mihara's shoes every season and this time I picked the shoe called: Liuma (click here to see it). What makes this particular shoe special is the magnificent splatter paint detailing over the entire suede shoe! I have never seen anything like it before! The heel is fun and chunky and it is shaped kind of like a rounded triangle. I always love to see distinctly shaped heels! Seriously, you have to see this shoe, it is fabulous!!
Here are a few of my other favorites from the new Chie Mihara Fall/Winter 2016/2017 collection! There are so many more fabulous pairs to see online! Check them out here!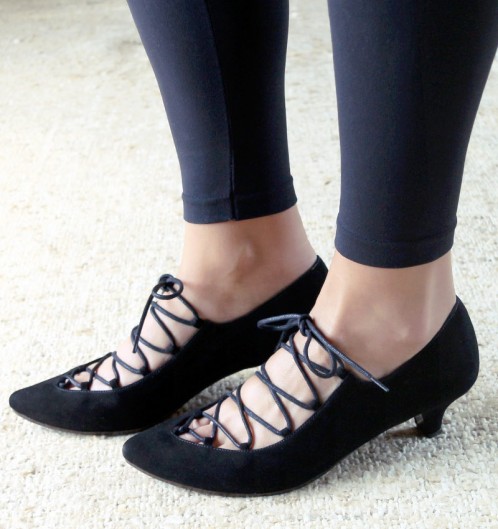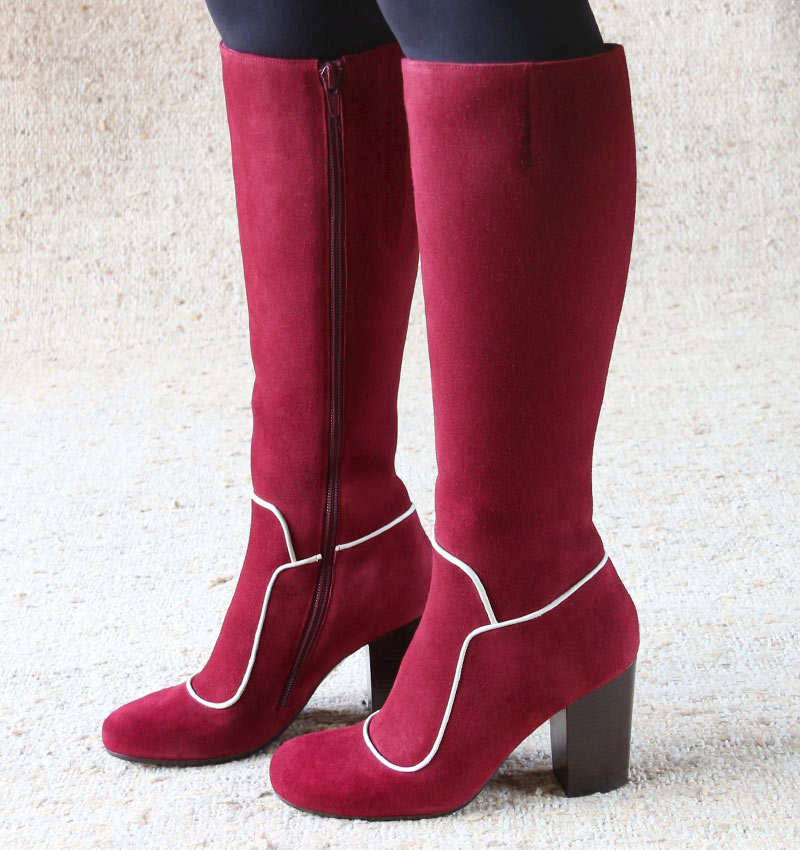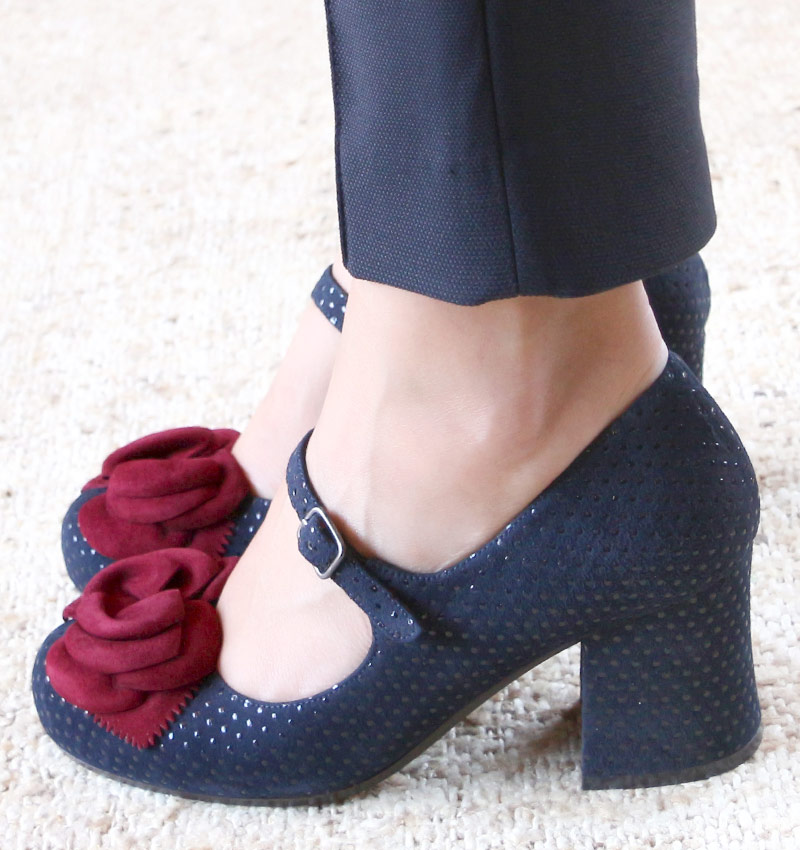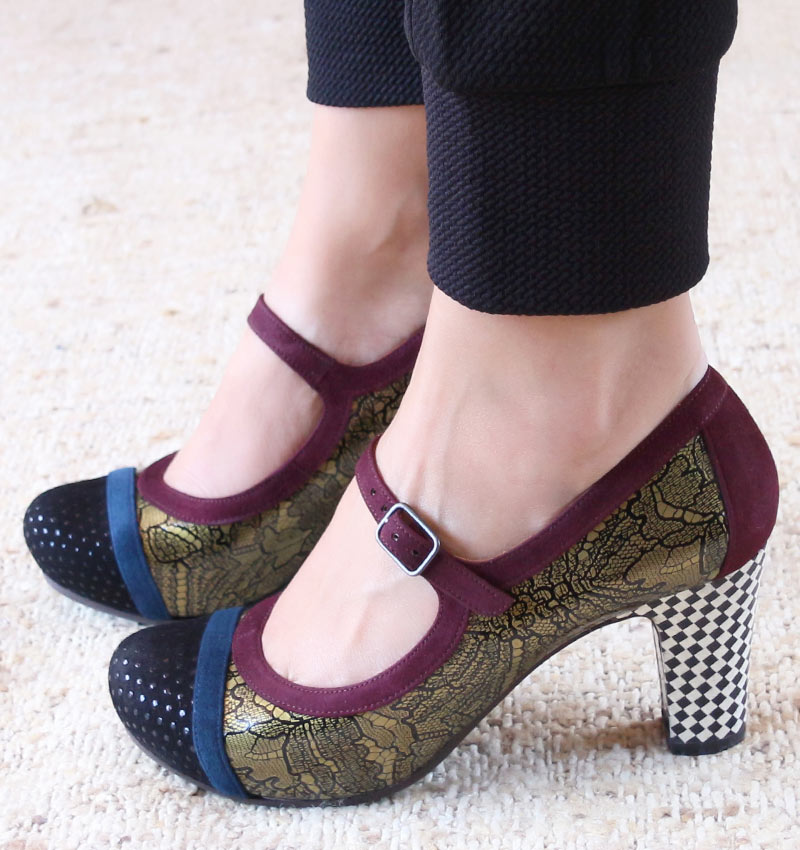 And here I am in my sensational Chie Mihara Liuma's!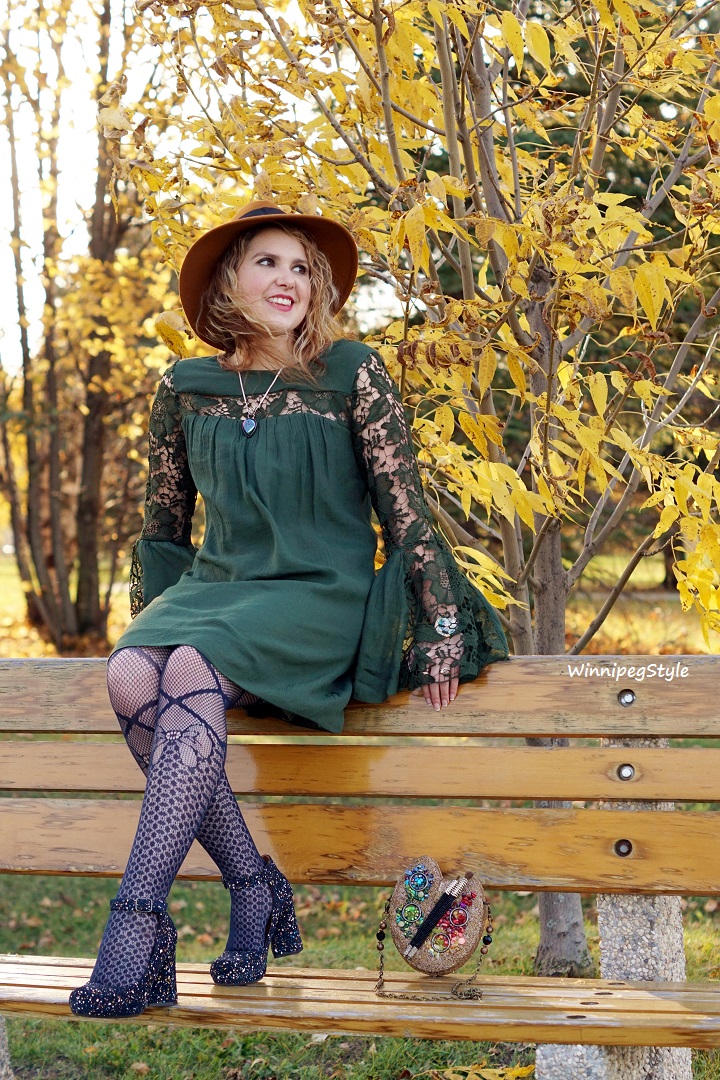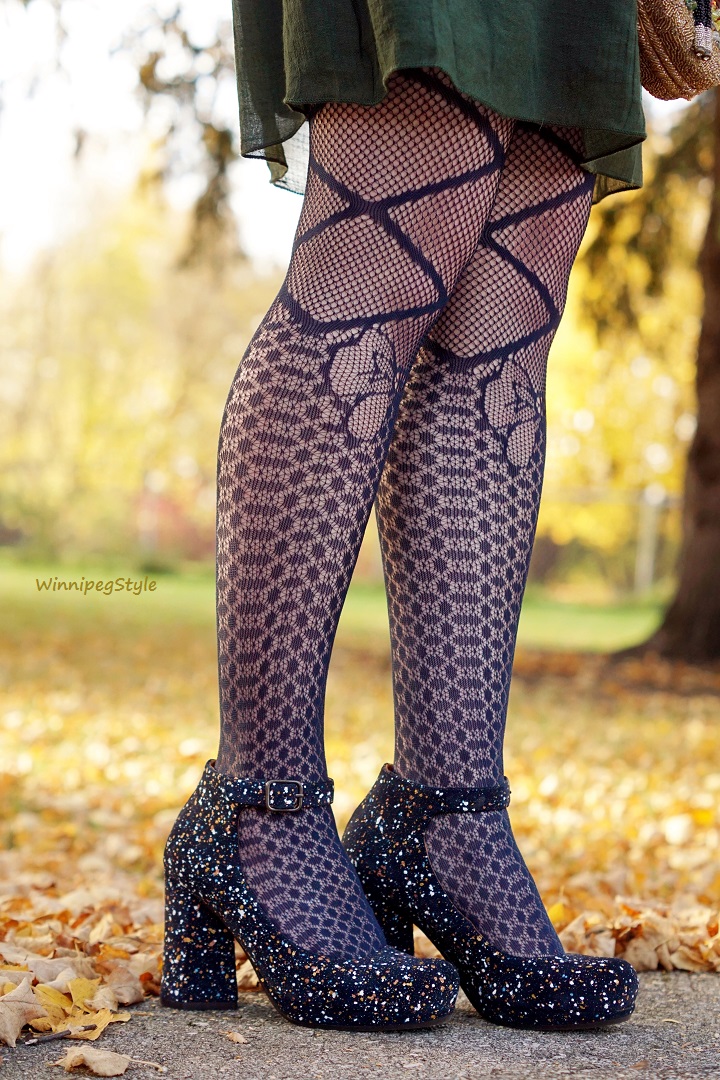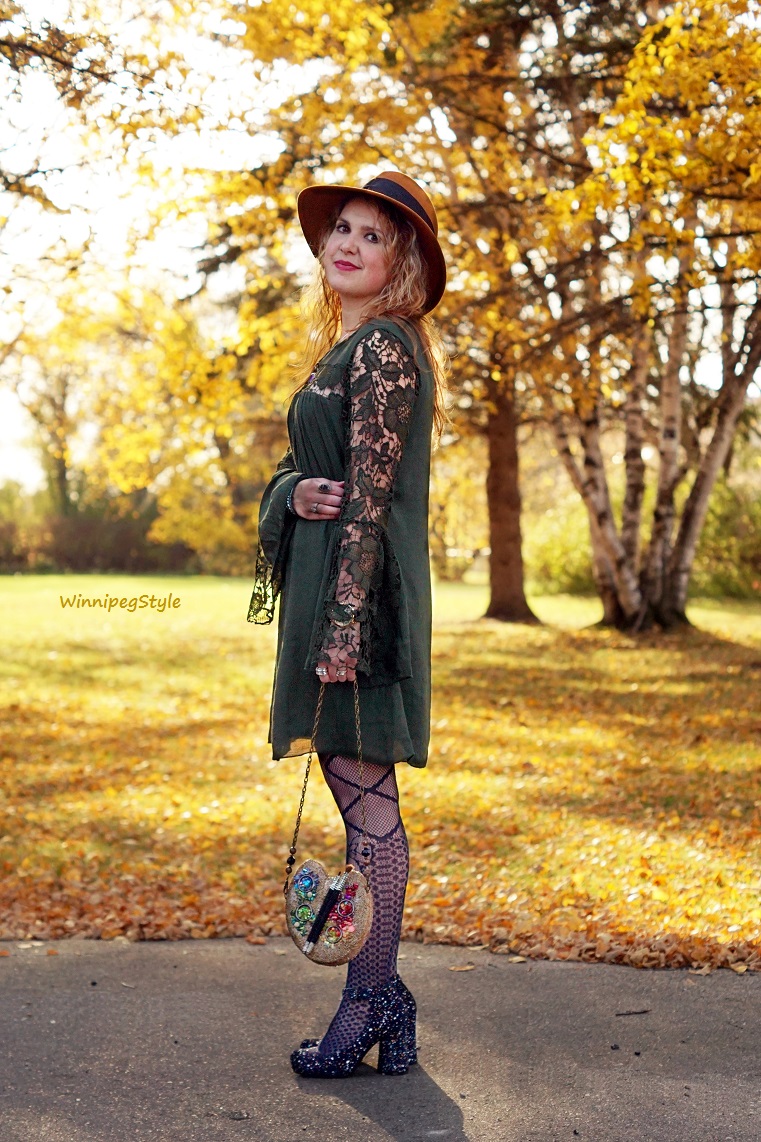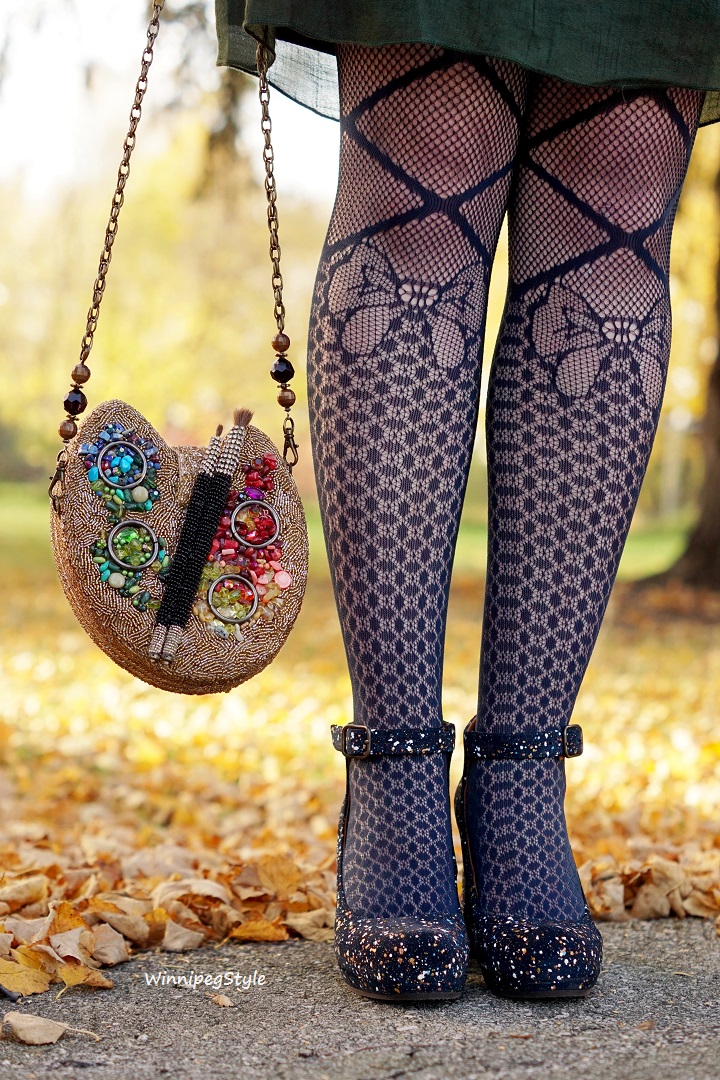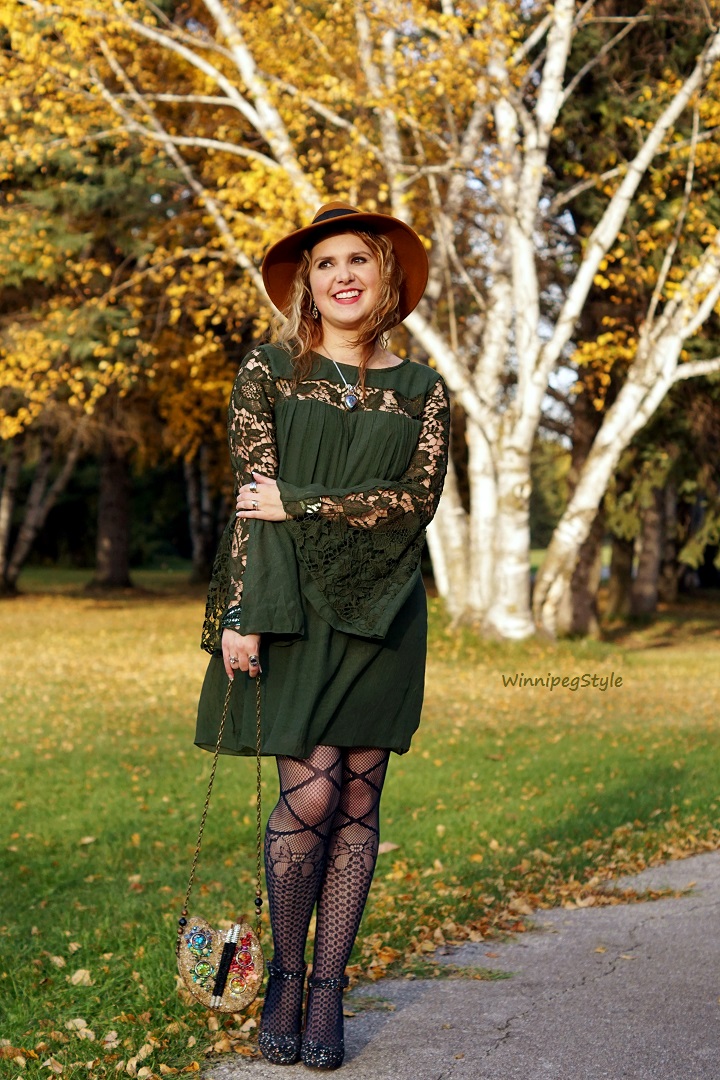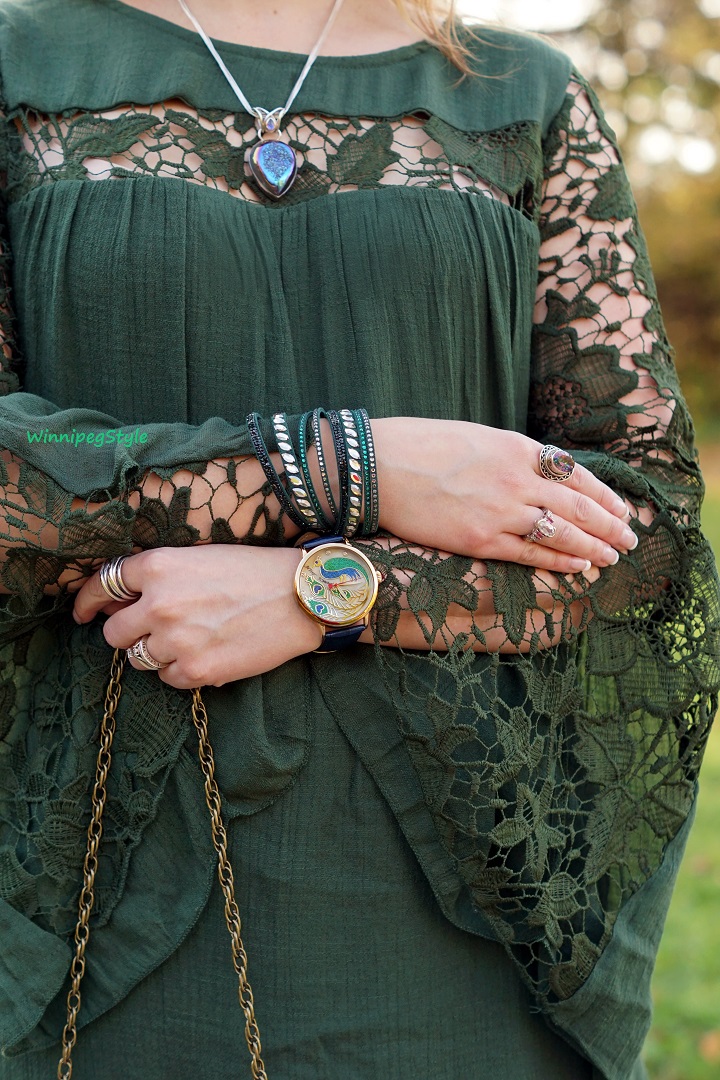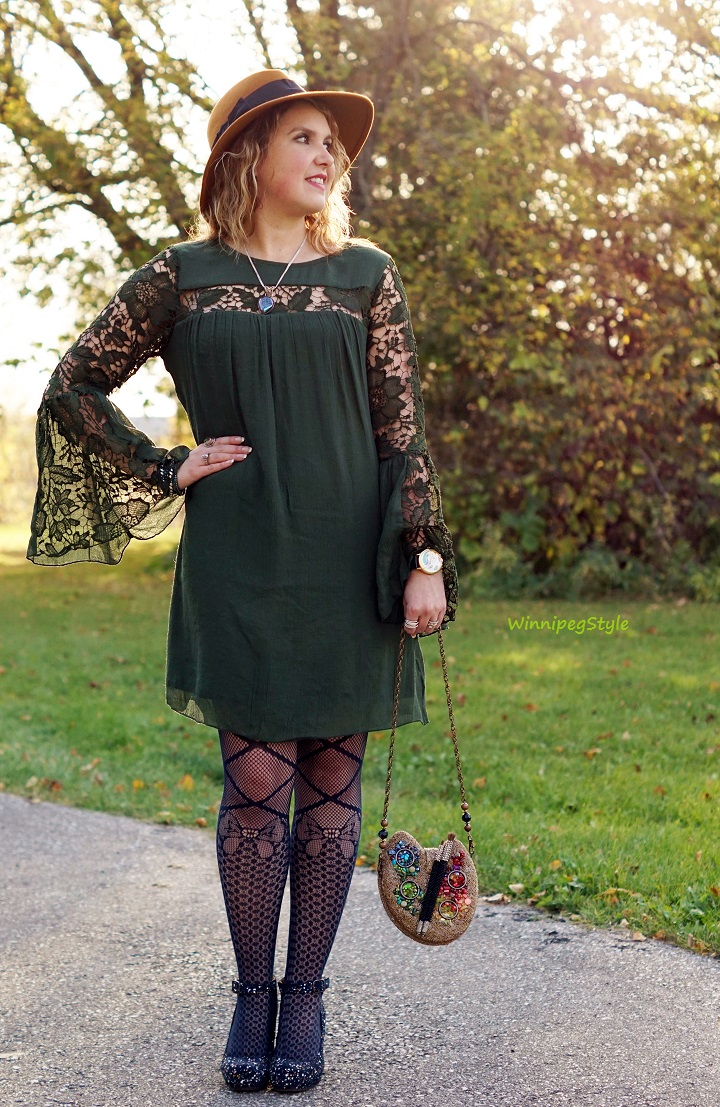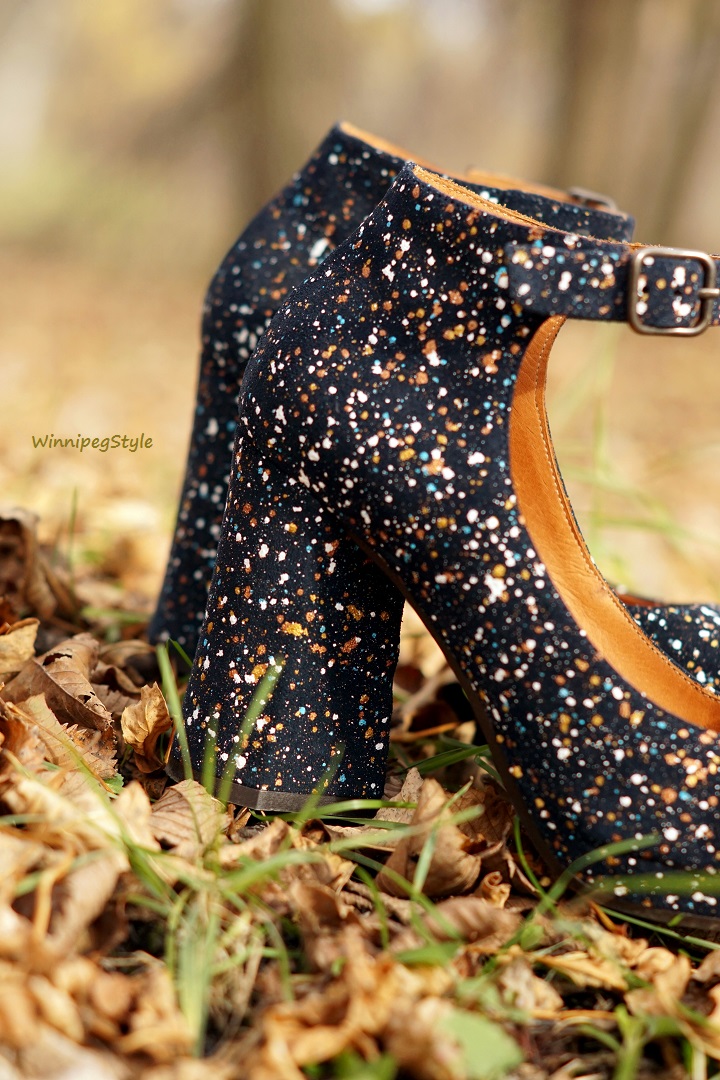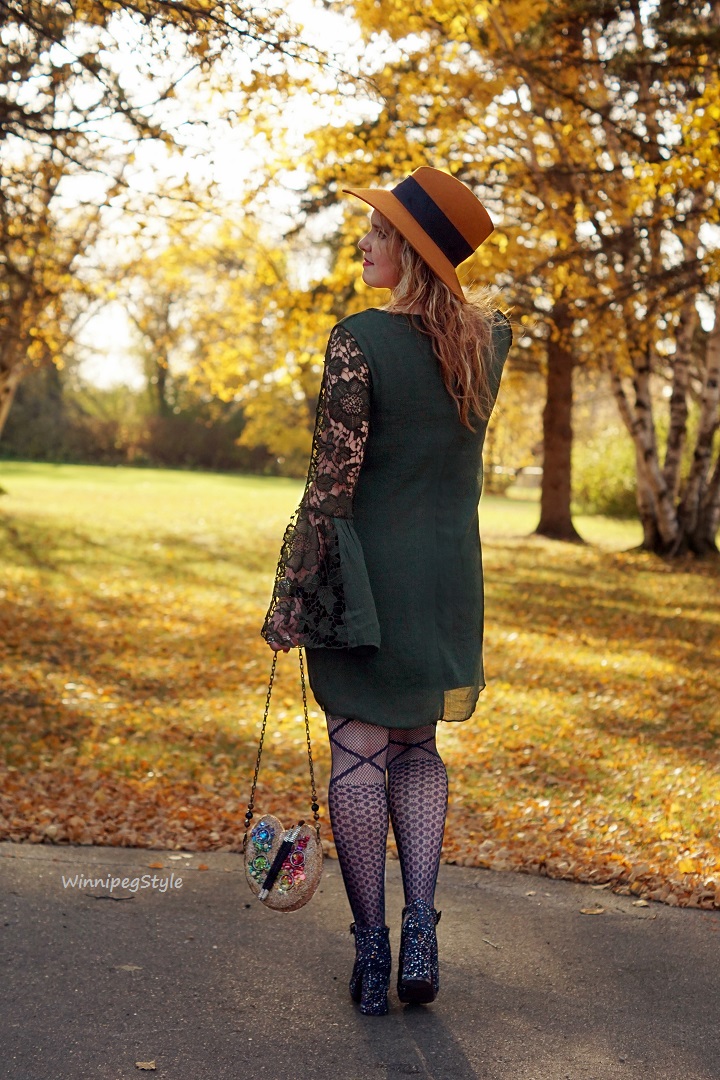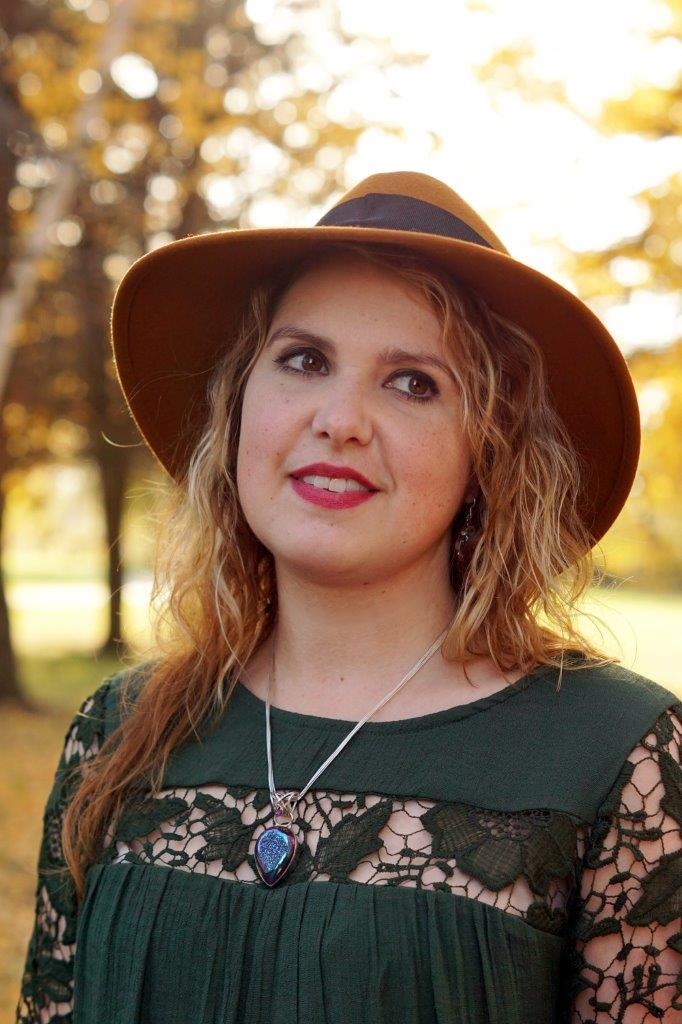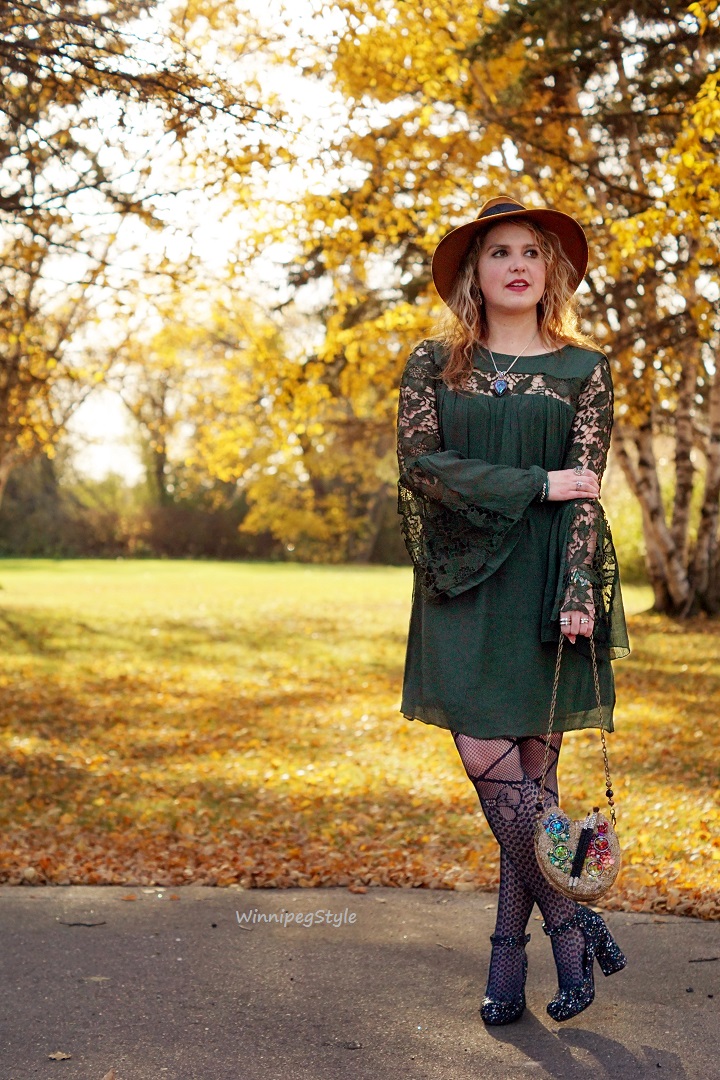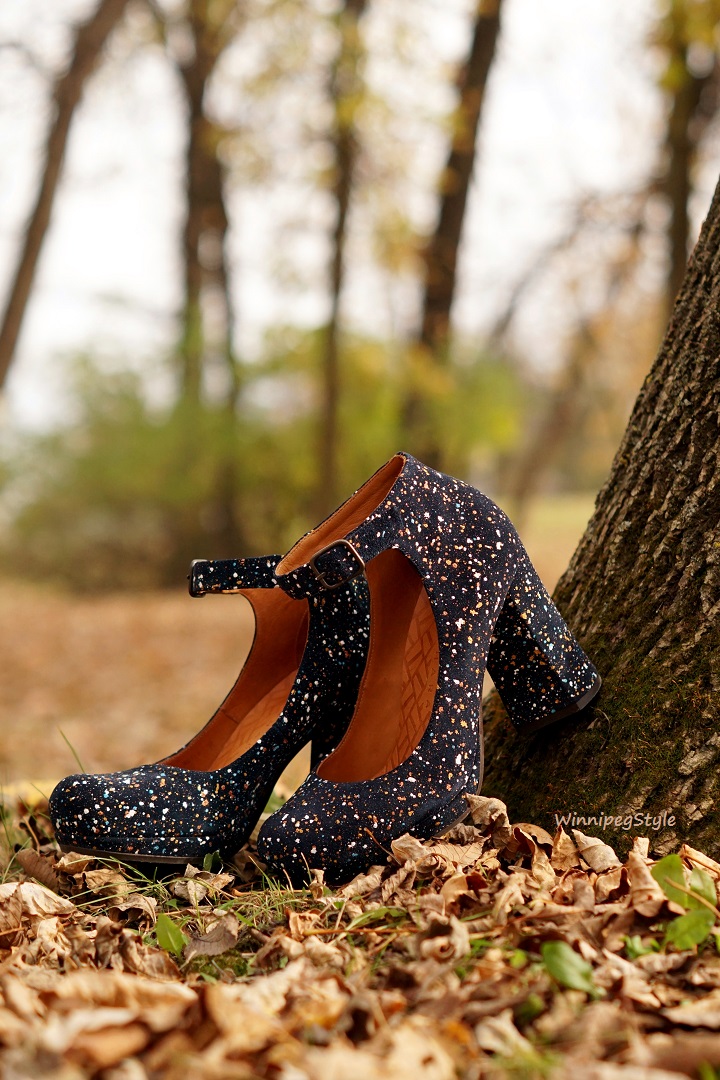 OUTFIT DETAILS
Liuma splatter paint shoes – Chie Mihara
Painter's palette bag – Mary Frances
Dress – Rebellion @ Winners
Fishnet tights – Winners
Necklace – Silver by Sajen @ The Shopping Channel
Earrings – TJ Maxx
Hat – Da-Me @ Winners
Watch – Betsey Johnson @ The Bay
Wrap bracelet – Swarovski
Ring – TJ Maxx