Being a Fashion Stylist and a Fashion Blogger I am always excited to learn about new companies and products and I am always so happy to share what I love!
I wanted to share a company called BB and B! They are an accessories company that makes the most adorable and playful pieces! They make lots of different things including jewelry, hair accessories, phone cases and charms so they offer an incredible selection. Each piece is handmade in Japan with absolutely no molds used. They use genuine pearls and Swarovski crystals for embellishments to ensure quality. Since they do make everything by hand using lightweight and sturdy air clay they can literally make anything.
I took a look through BB and B's website and I was immediately drawn to their watches (see the collection here). They offer the most fun designs I have ever seen! I really had a hard time choosing one design but I finally decided on the 'Colorful Circus Carousel Watch' as I loved it's playful design. The watch arrived quite fast and immediately upon opening the package and seeing the watch I loved it! Every detail is incredible from the tiny handmade clay horse of the carousel to the real pearl accents they used! It is incredible how such a whimsical piece of jewelry is actually a very useful watch too! The quality is really fantastic and they even use real leather for the strap so it is made to last! I would definitely want to own another one of BB and B's watches!
** To see BB and B's prices you need to apply for an account first **
If you are interested in seeing more of BB and B here is their website and social media info:
Website: BBandB.net
Instagram: @bbandbdeco
Facebook: facebook.com/SweetBBandB
Twitter: @bbandbdeco
OUTFIT DETAILS AFTER THE PHOTOS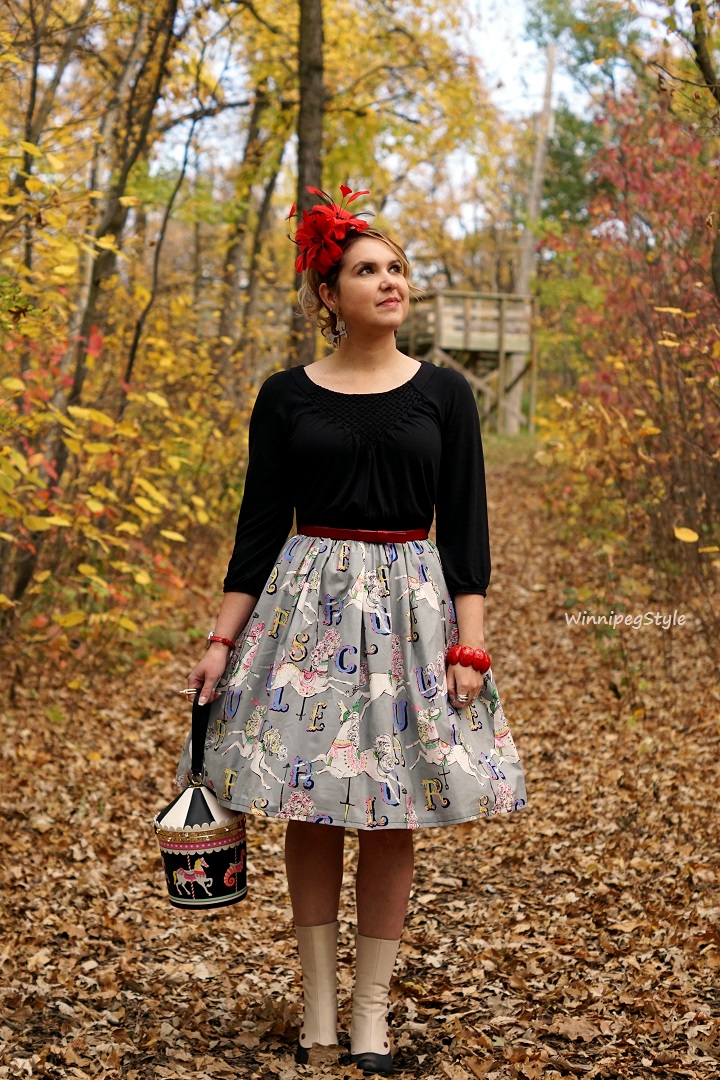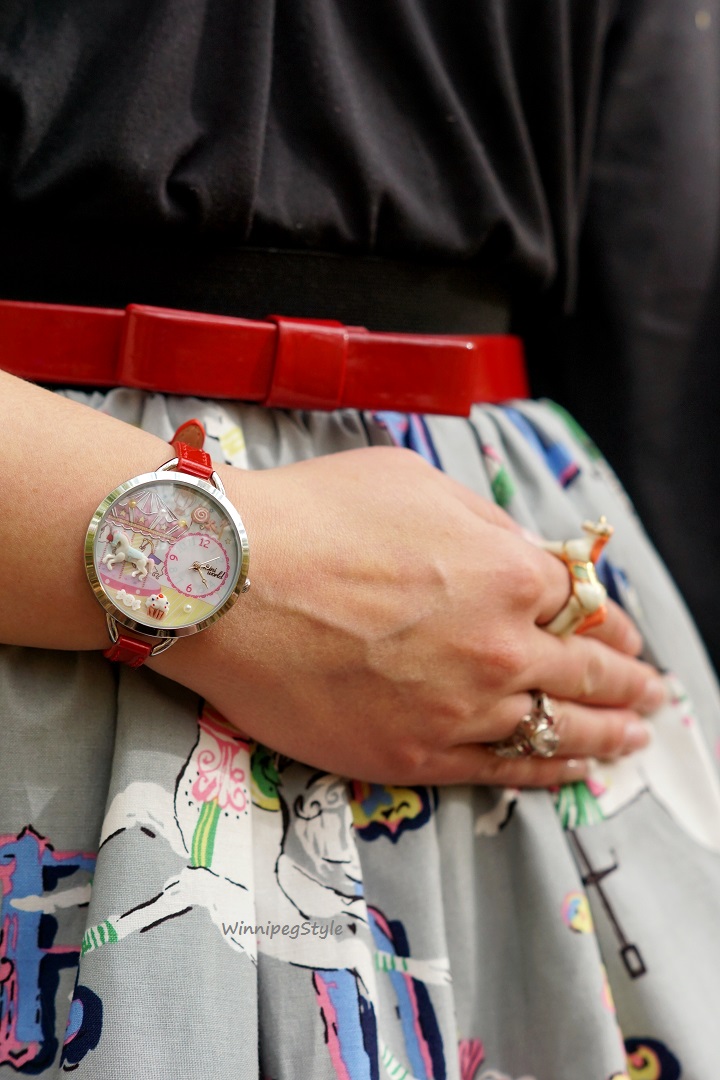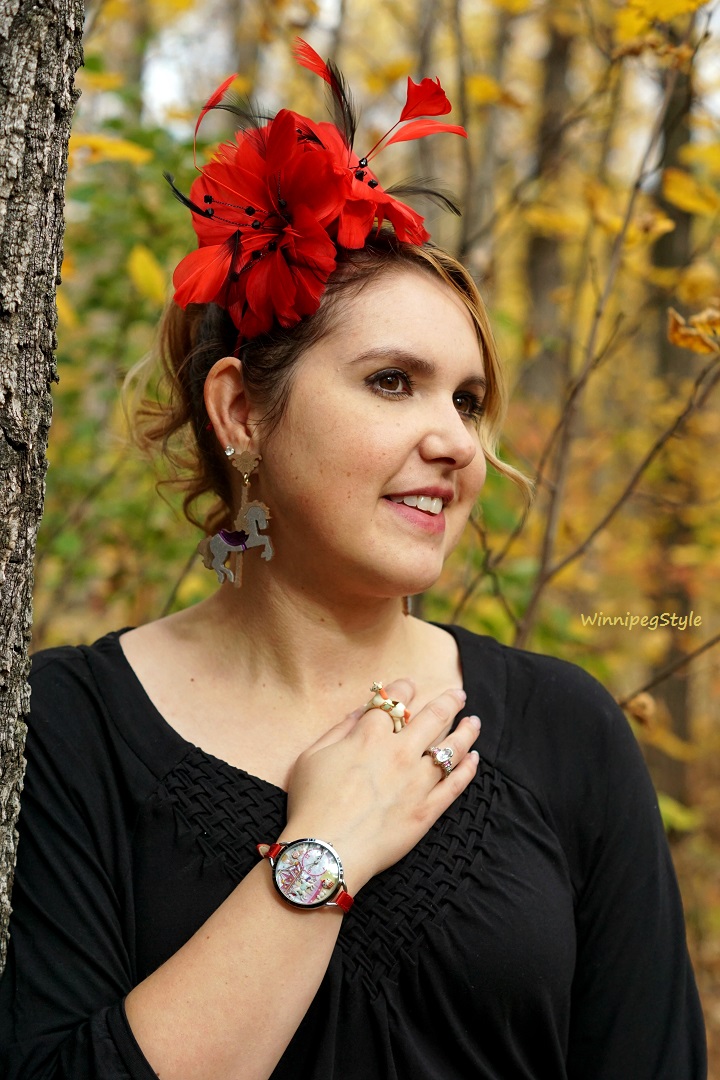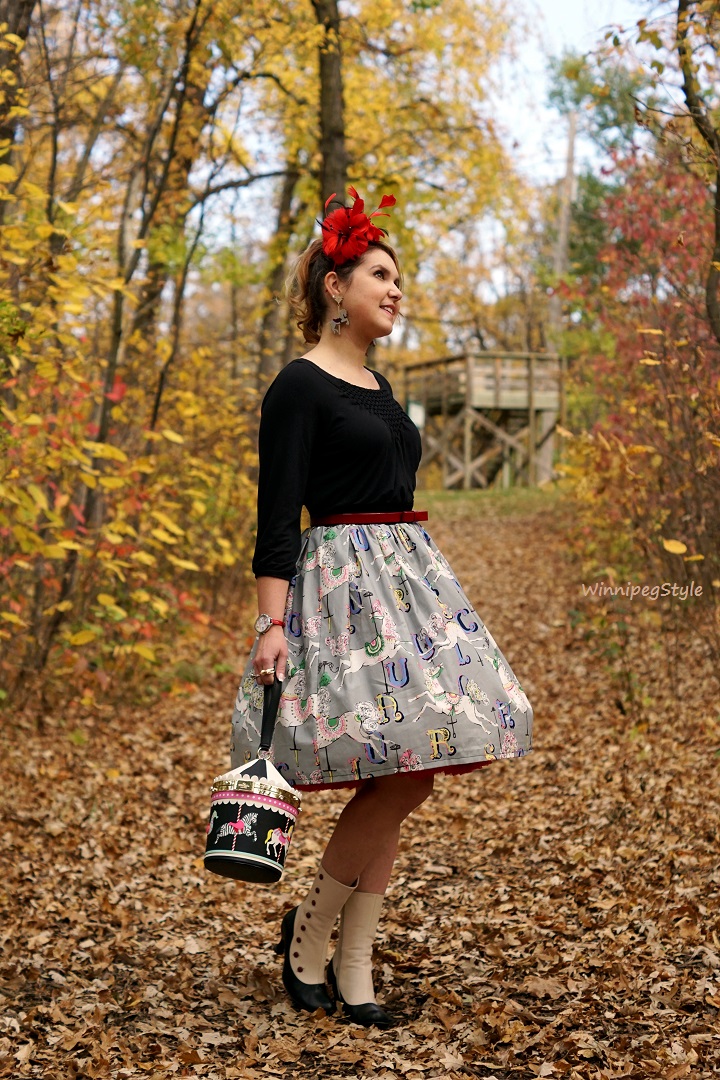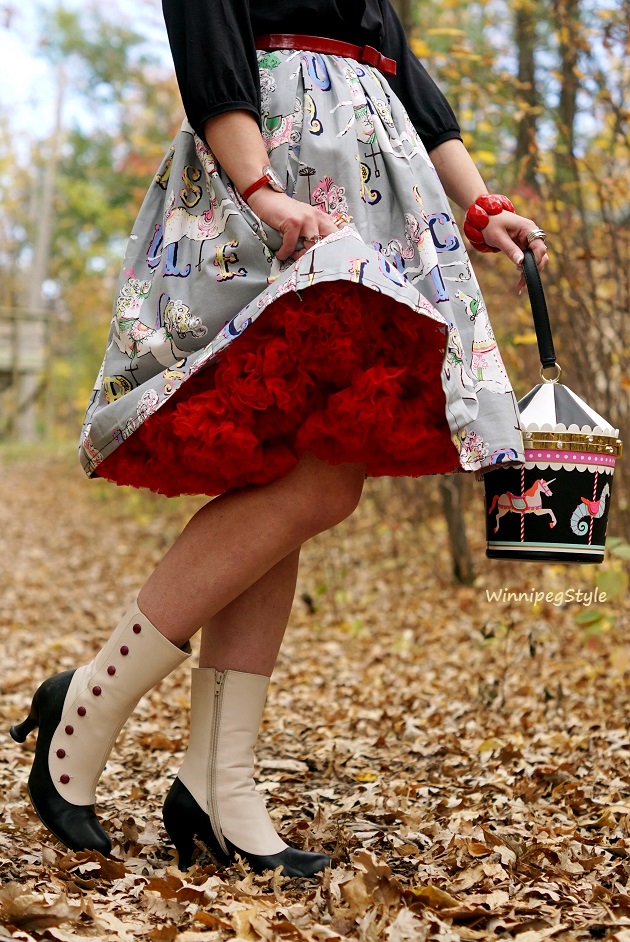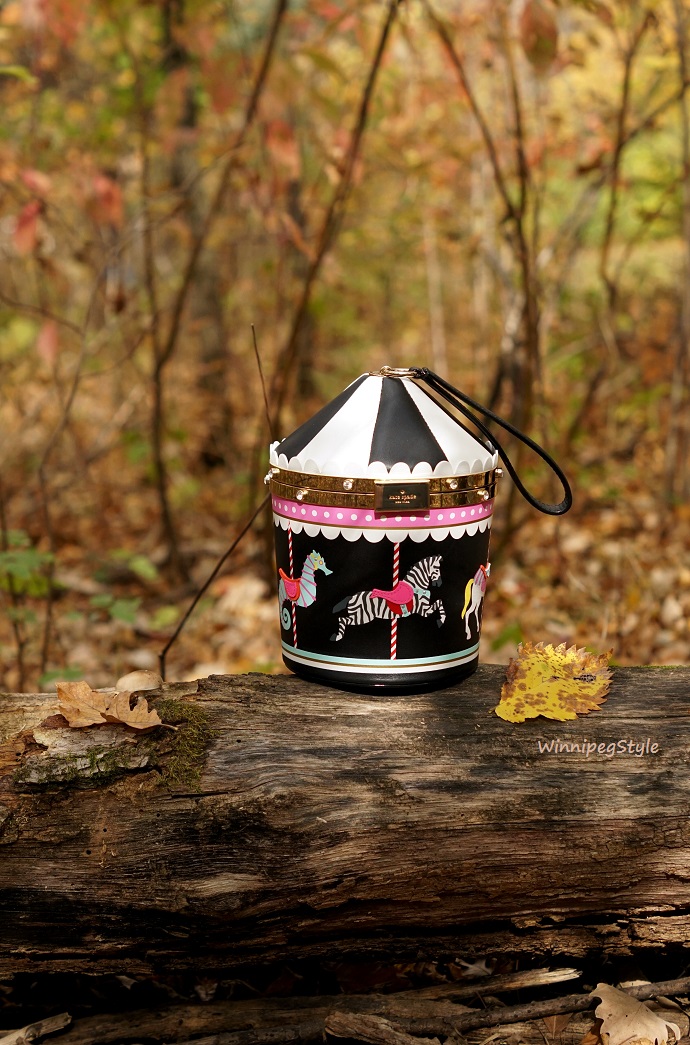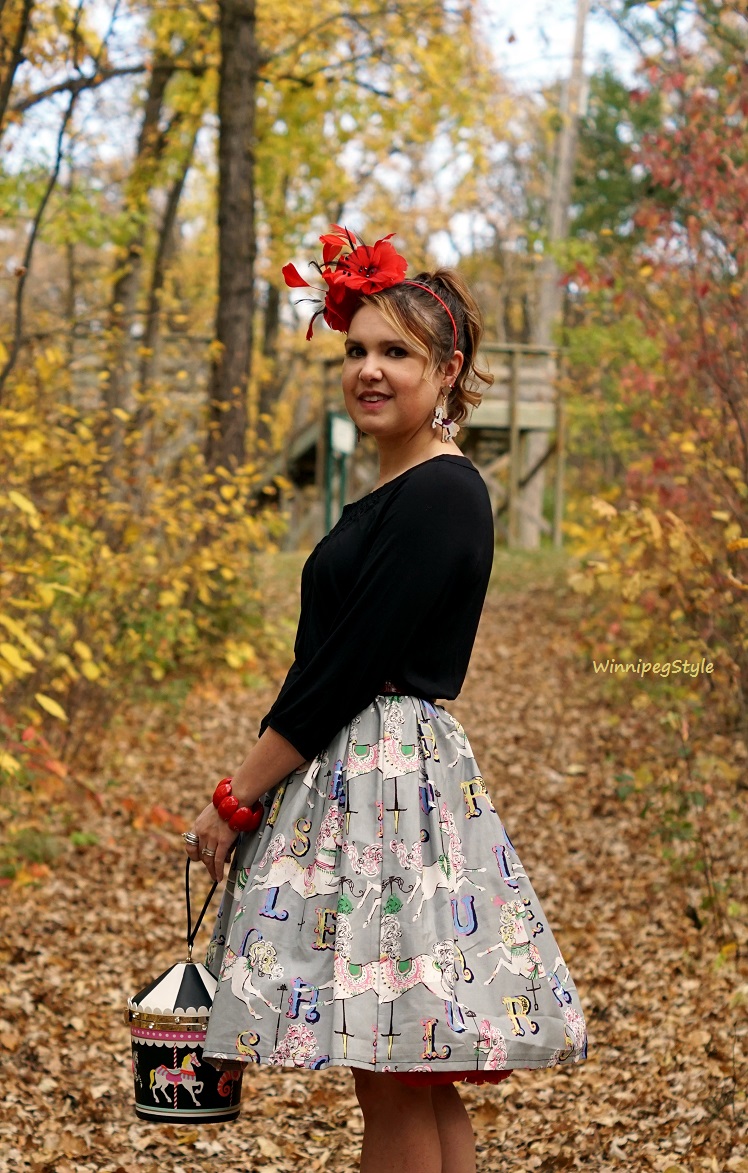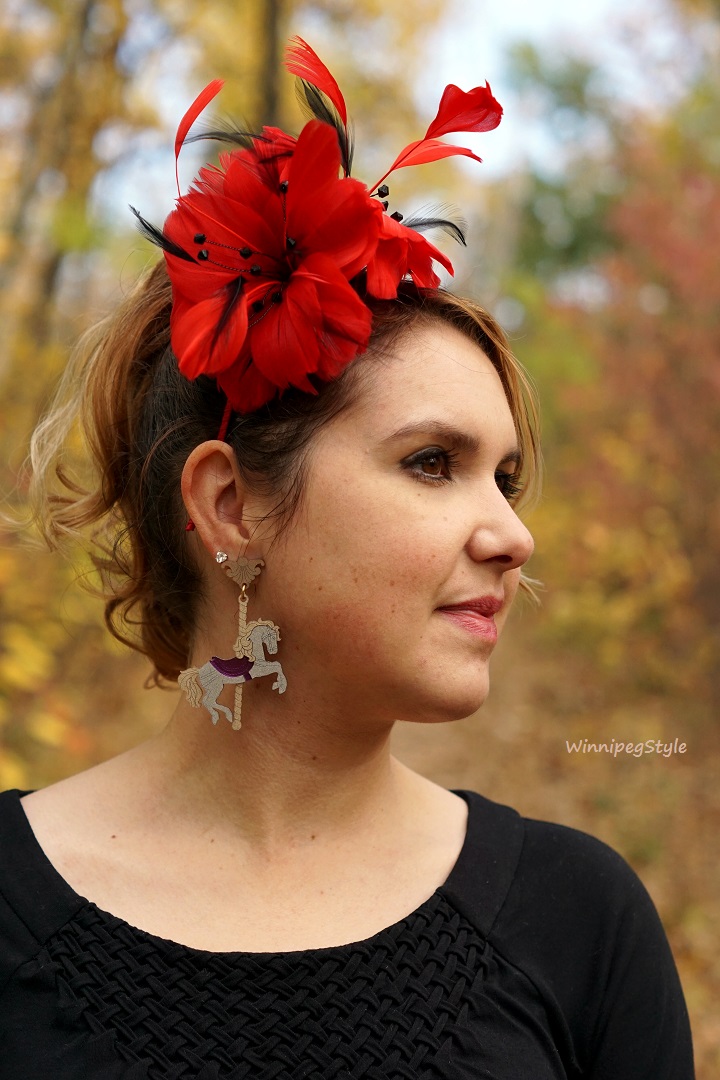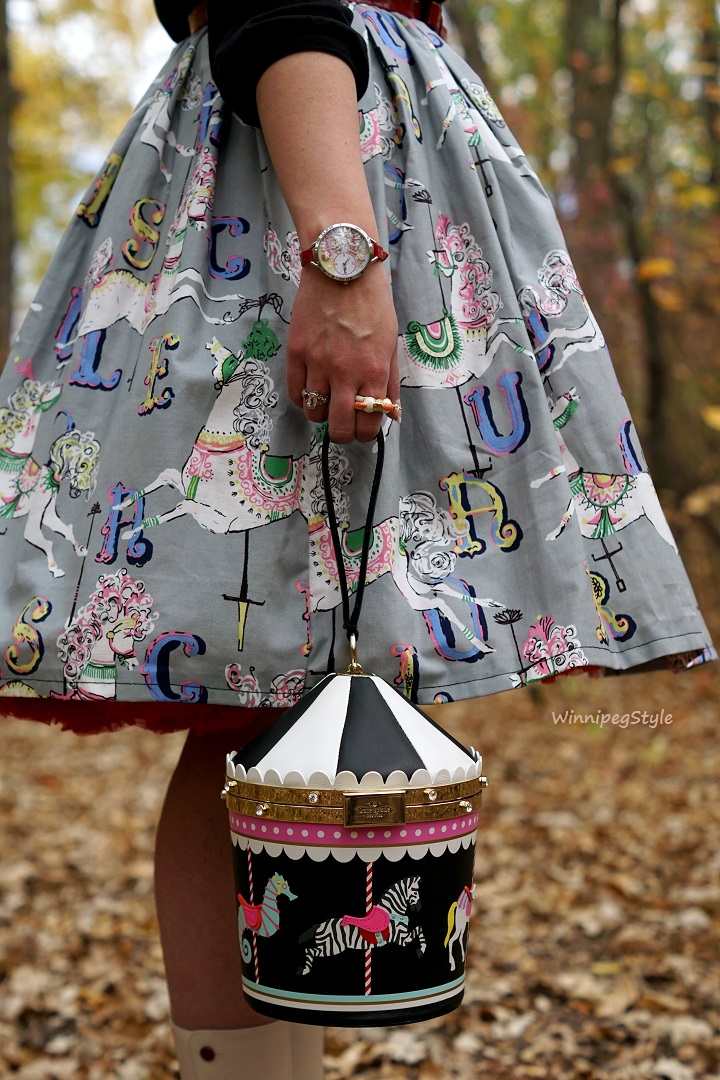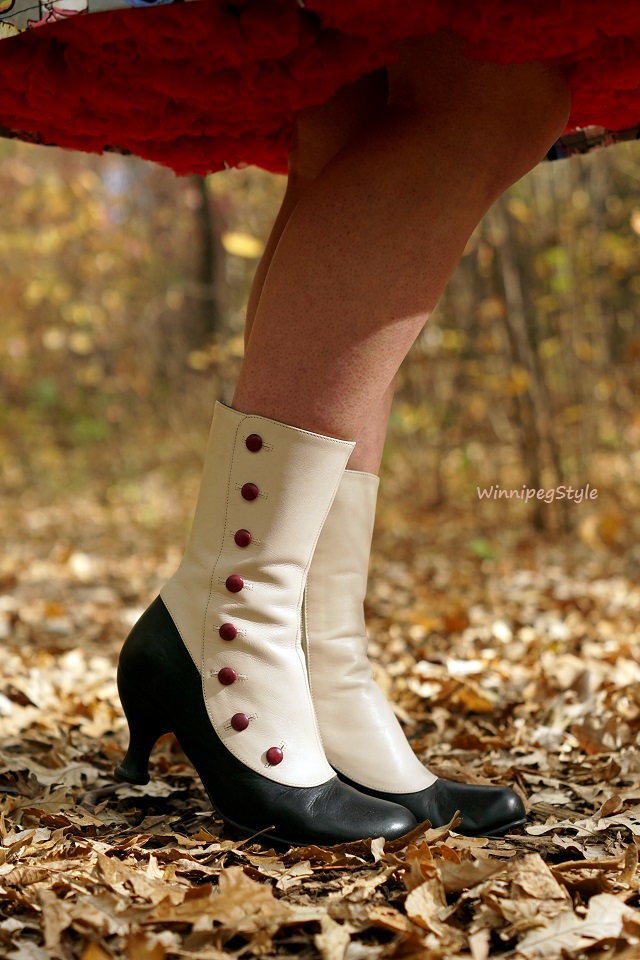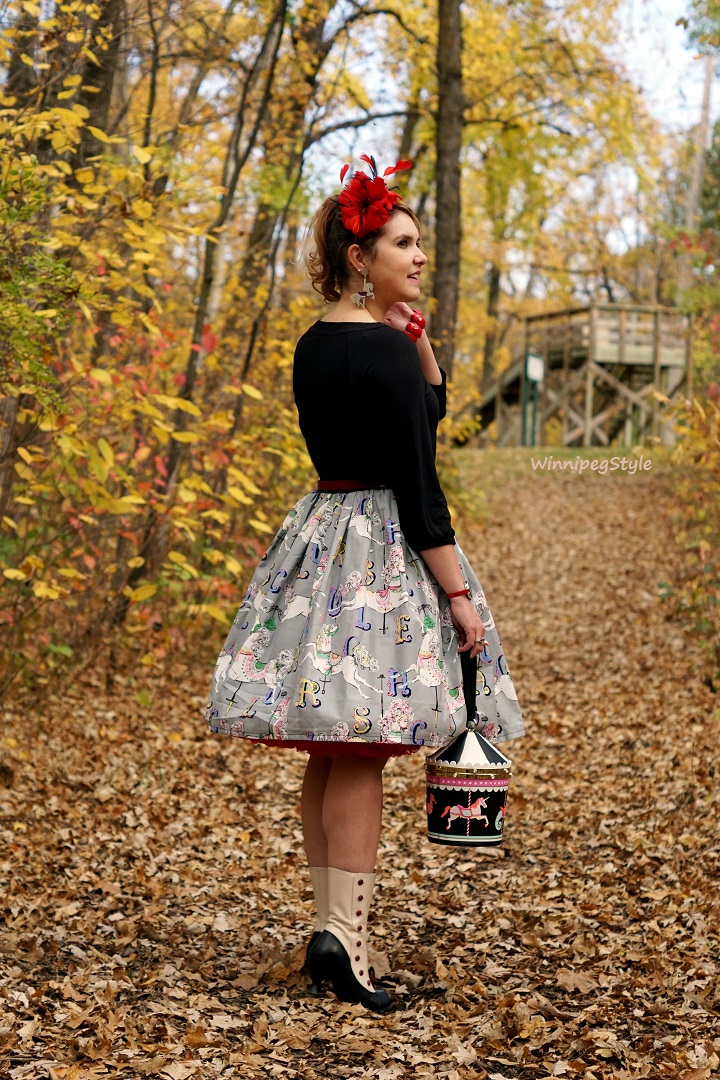 OUTFIT DETAILS
Circus Carousel watch – BB and B
Petticoat – Vintage @ Etsy
Top – Nygard @ Hudson's Bay
Carousel earrings – Fabcessories
Carousel handbag – Kate Spade New York
Belt – Forever 21
Feather fascinator – Precis Petite @ Hudson's Bay
Bracelet – Expression @ Hudson's Bay
Carousel ring – Kate Spade New York
Boots – John Fluevog