I took a short break from blogging and now I am back with more fun and colorful outfits for 2017! The end of the year is such a busy time as I am sure it was for most people and besides being busy my city has been hit with snow storm after snow storm. Here in Winnipeg we are buried in snow and it's not that beautiful snow that you see in the movies. It's absolutely freezing and the wind actually hurts. LOL!
This outfit is definitely a great way to stay comfy, cozy and warm this winter. I love to have fun with my layering and I always make sure the layers are the right size and material. We all know we can't layer an enormous thick turtleneck under anything but we can definitely layer a thin turtleneck with a sleeveless dress as I have done here. Since my layers are light I am able to add an extra layer with my cardigan to stay warm.
My favorite part of this outfit has to be my adorable boot and tights combination! Lots of people wear tights and boots around my city as they are a must to wear to keep warm so why not make a statement with some unique combinations! I hope everyone stays warm and stylish all winter long!
OUTFIT DETAILS AFTER THE PHOTOS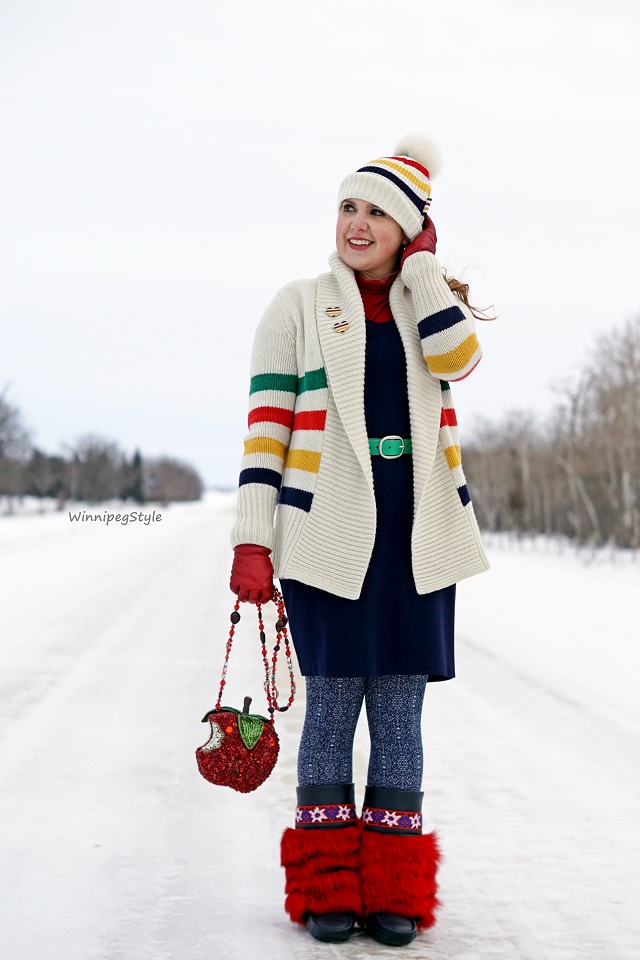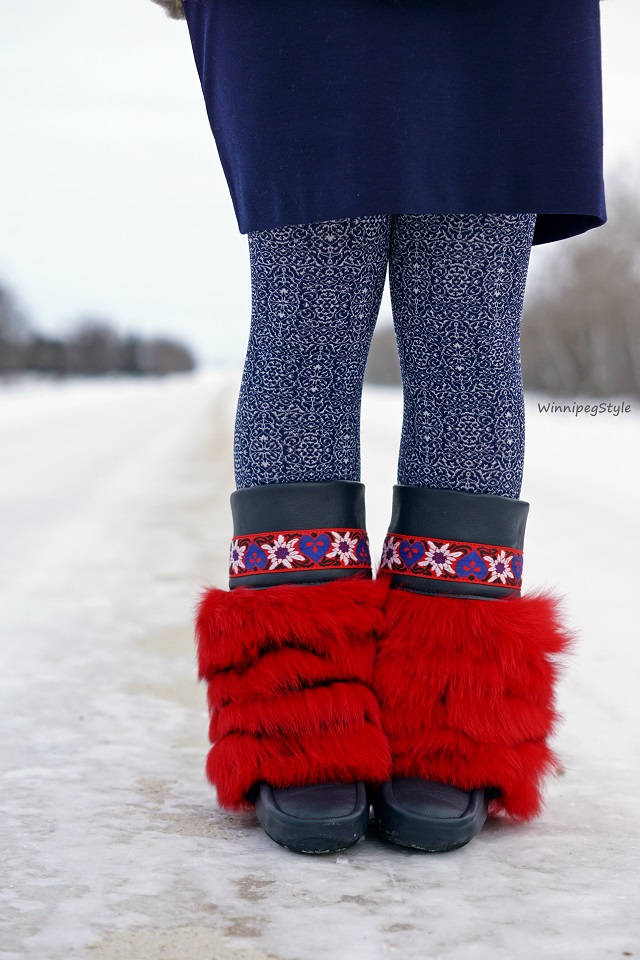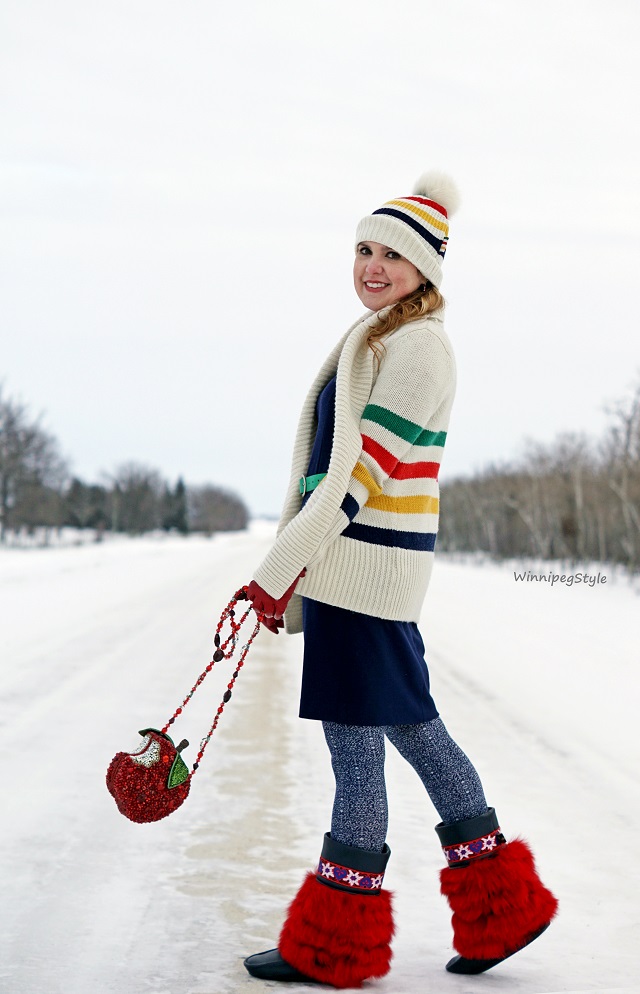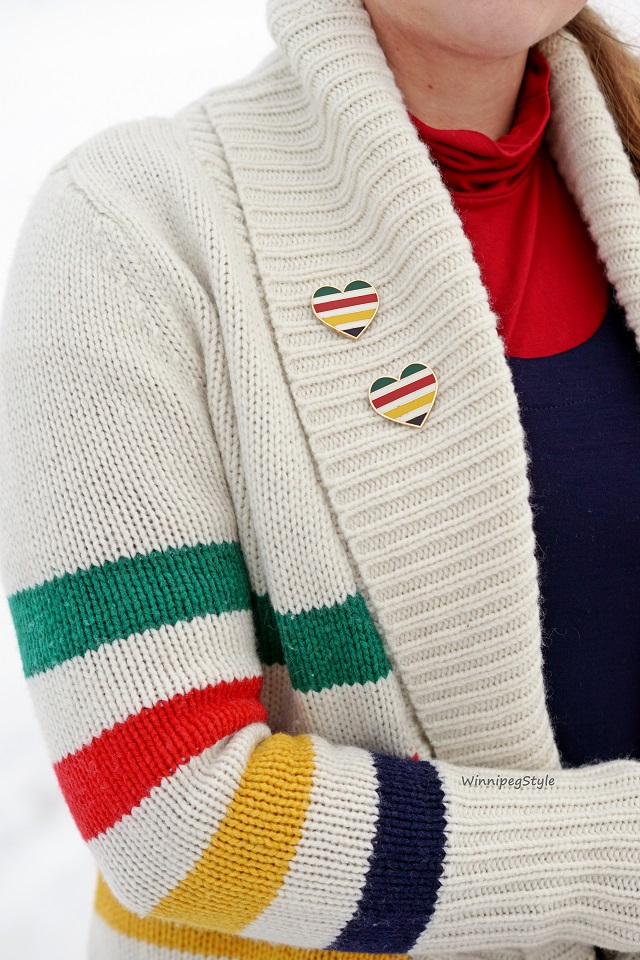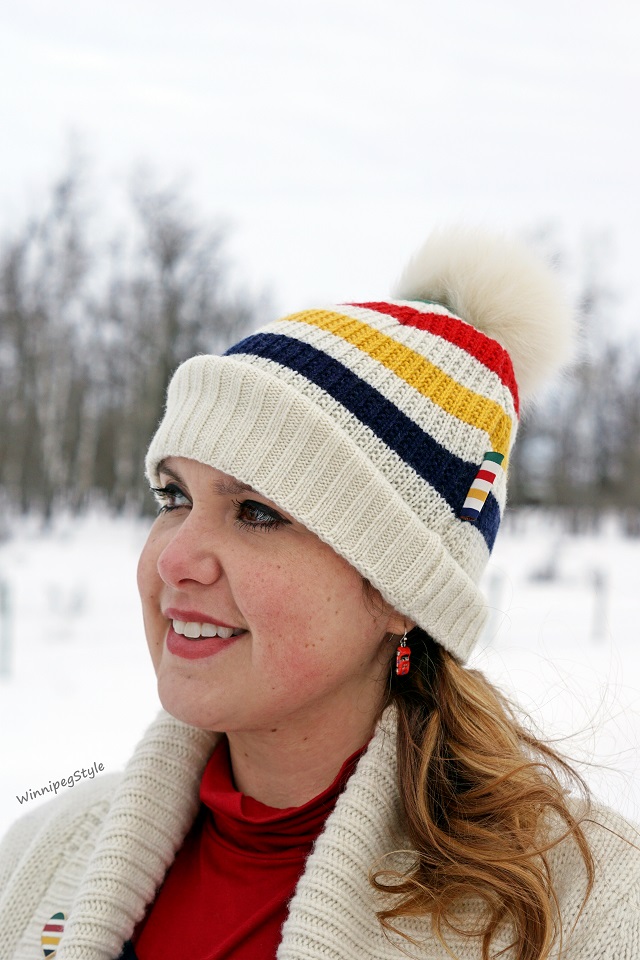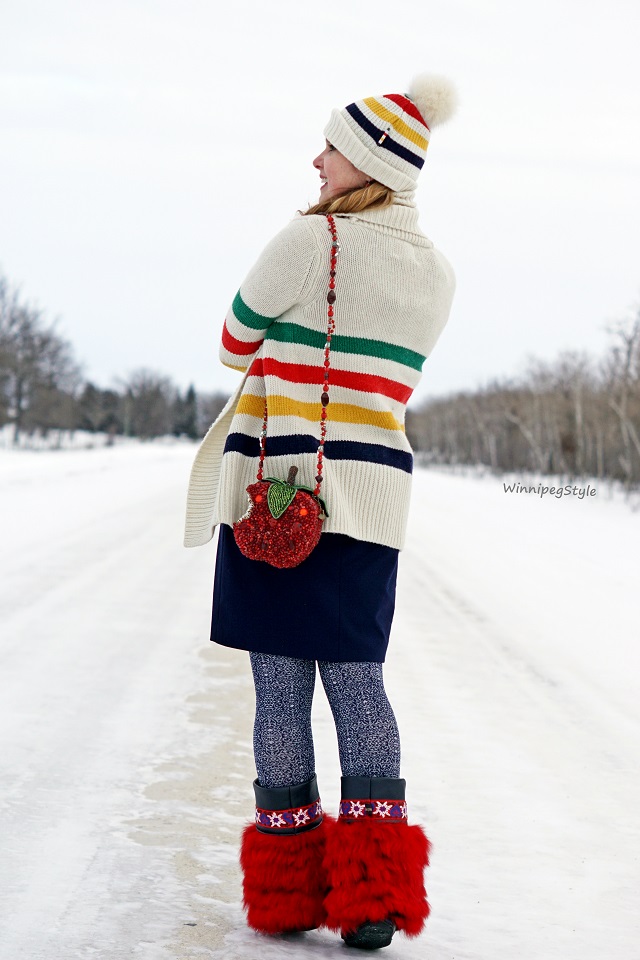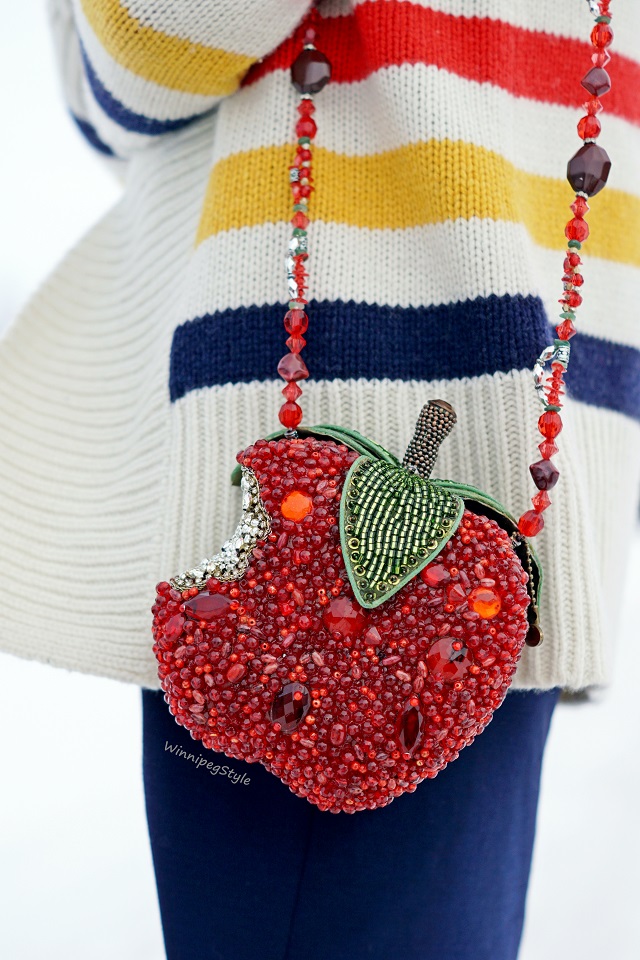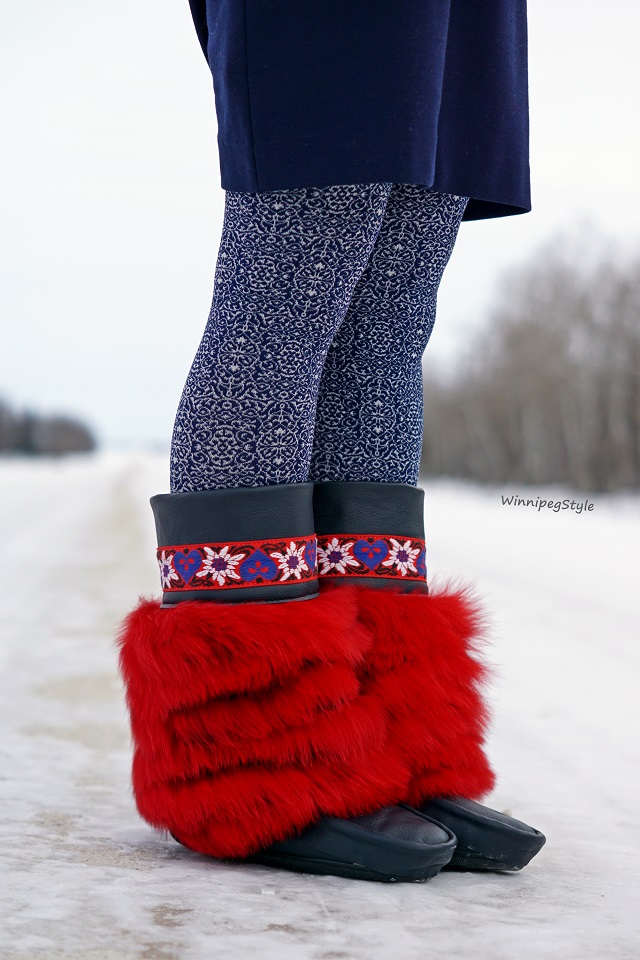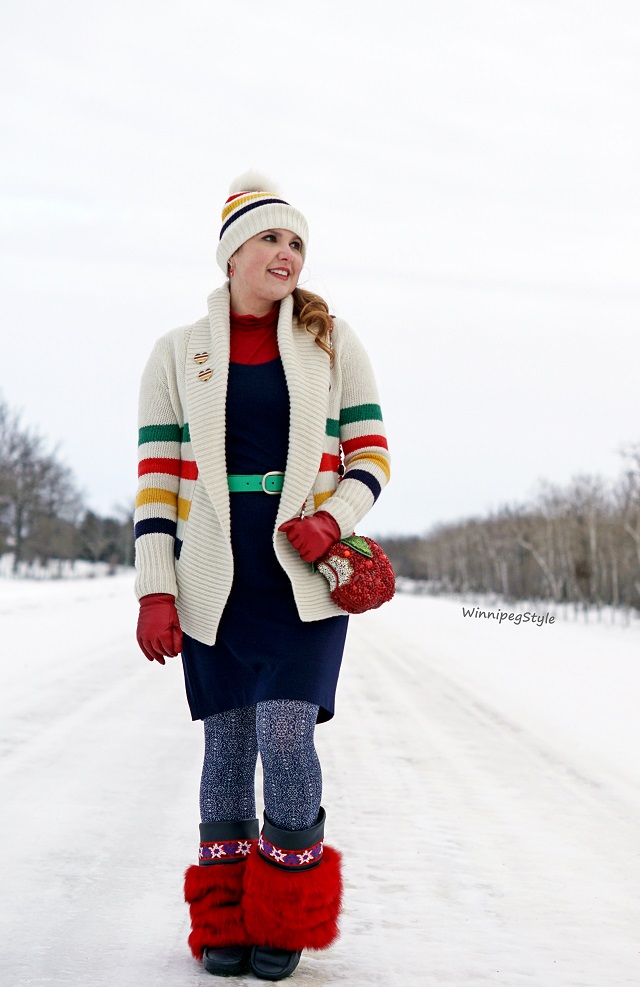 OUTFIT DETAILS
HBC Hudson's Bay signature striped shawl cardigan – The Bay
HBC Hudson's Bay signature striped heart pins – The Bay
HBC Hudson's Bay signature striped hat – The Bay
Car earrings – Kate Spade New York @ Winners
Red turtleneck – Lord & Taylor @ The Bay
Dress – Moon @ The Bay
Leather gloves – LeChateau
Leather belt – Rooster Shoes