I know I have said it before but accessories really are the perfect finishing touches to an outfit! Accessories can change an every day simple outfit into something extraordinary! This accordion bag from 'Bag Me Baby' is truly one of those fabulous pieces that changed my outfit from average to spectacular! The minute I saw this bag online I knew I had to have it! You see accordions have a special place in my heart as my Grandpa used to have one. I was just amazed by it and so many times when I went over to visit my Grandparents I would pick up my grandpa's accordion and pretend to play it. I was amazed by the sound and the way it moved and when I played it I really thought I was making beautiful music. LOL! To this day I really wish I would have learned to play one for real. Accordions really fascinate me!!!
This Accordion handbag is truly a one of a kind piece! It is a great sized handbag too as I can fit quite a bit of stuff in it. The bag does come with a shoulder strap as well if I want to have an option to carry it another way.
'Bag Me Baby' has some other really fun bags and accessories too!
Just check them all out by clicking here
GET an EXTRA 5% off your purchase with coupon code: WINNIPEGSTYLE
OUTFIT DETAILS AFTER THE PHOTOS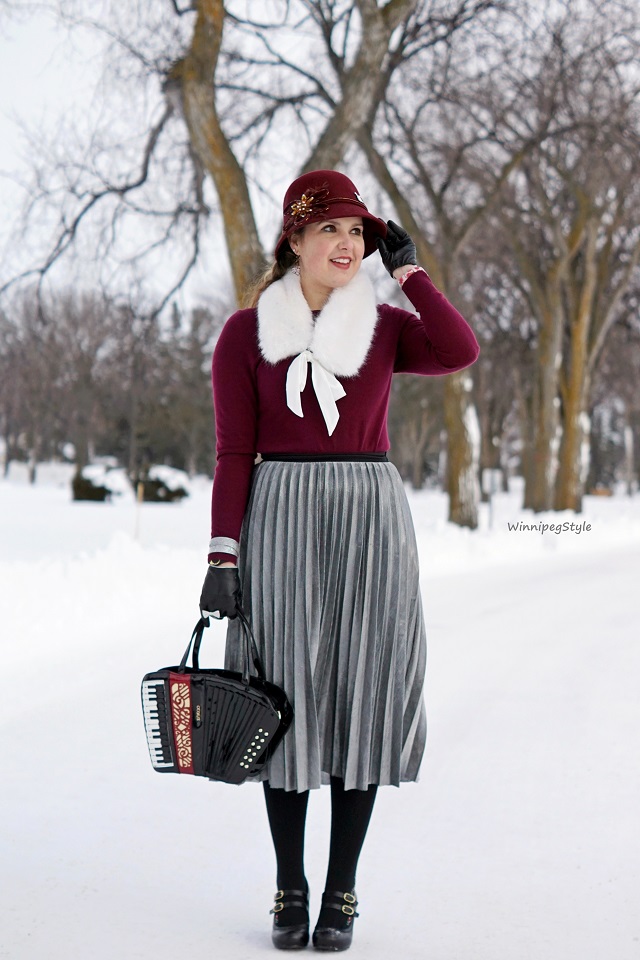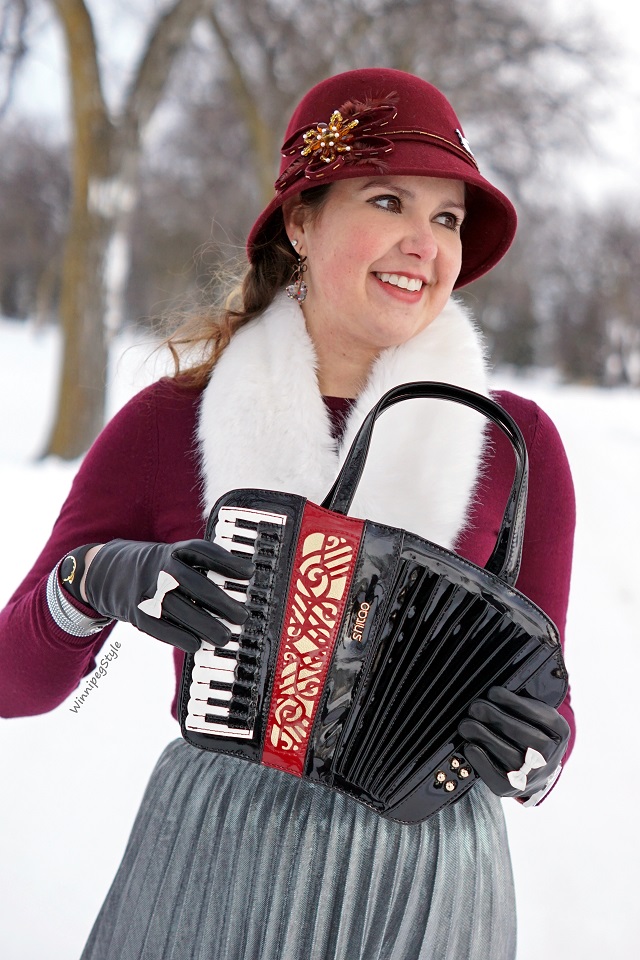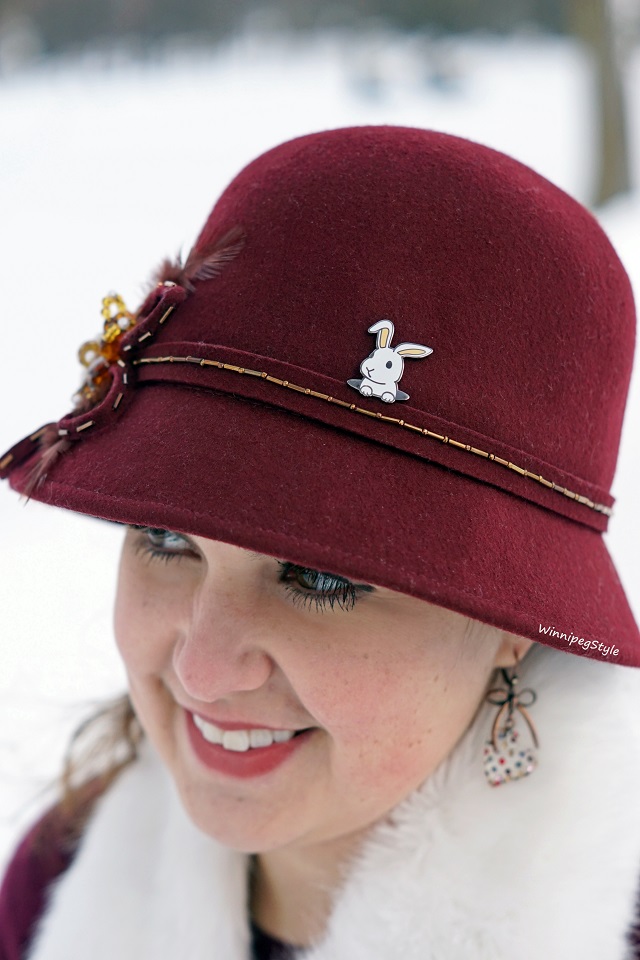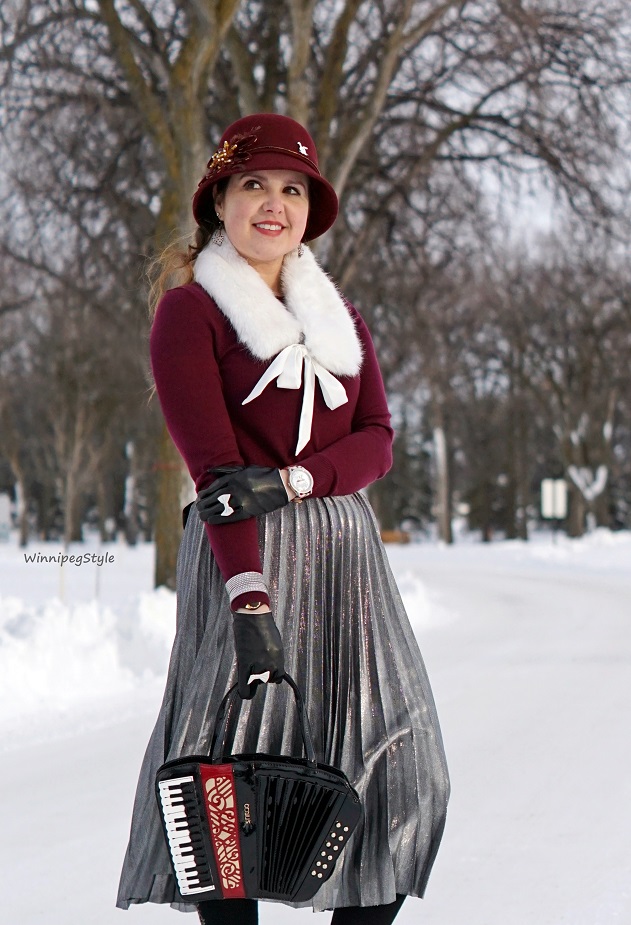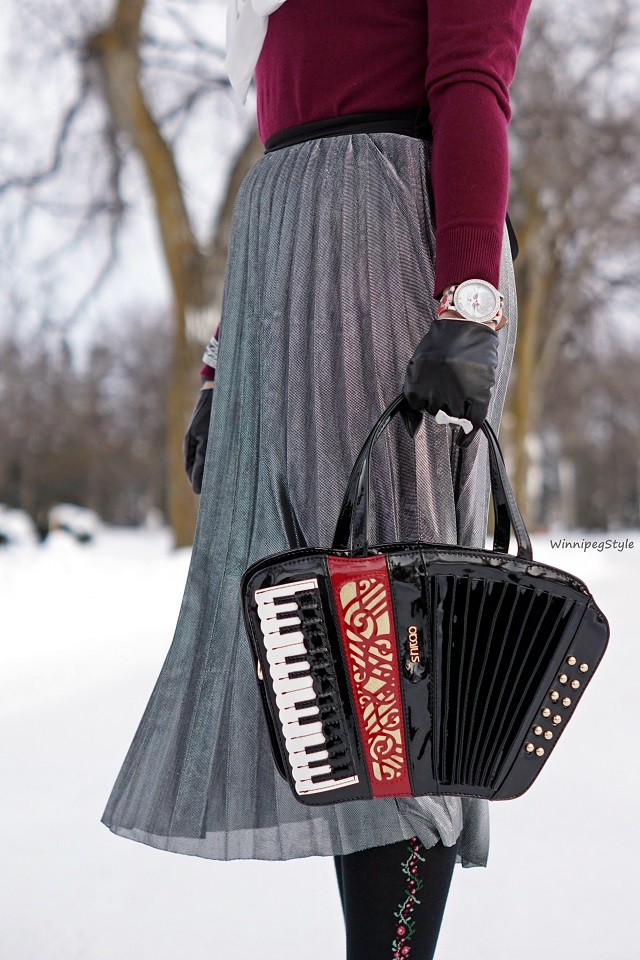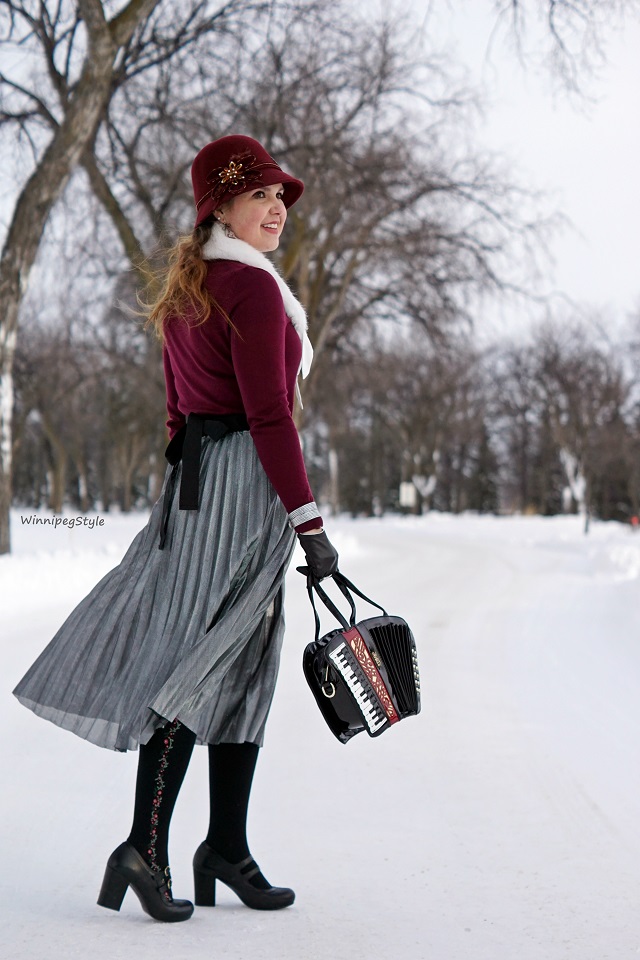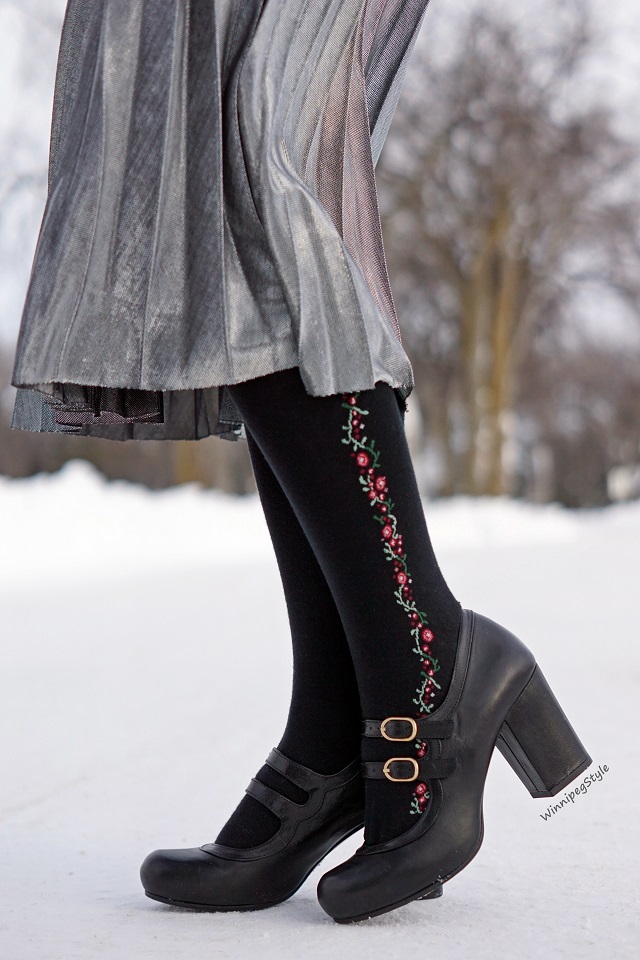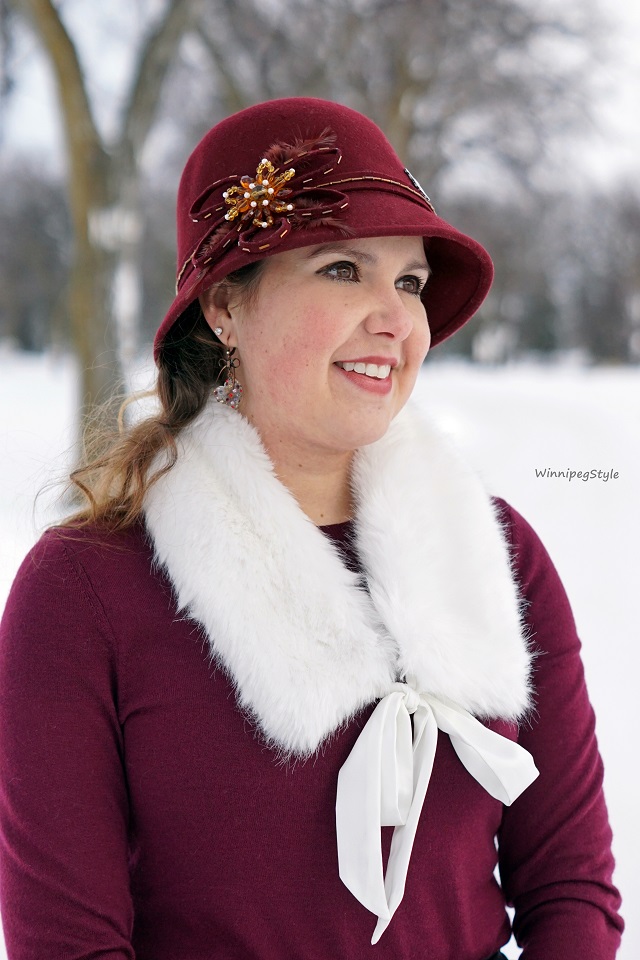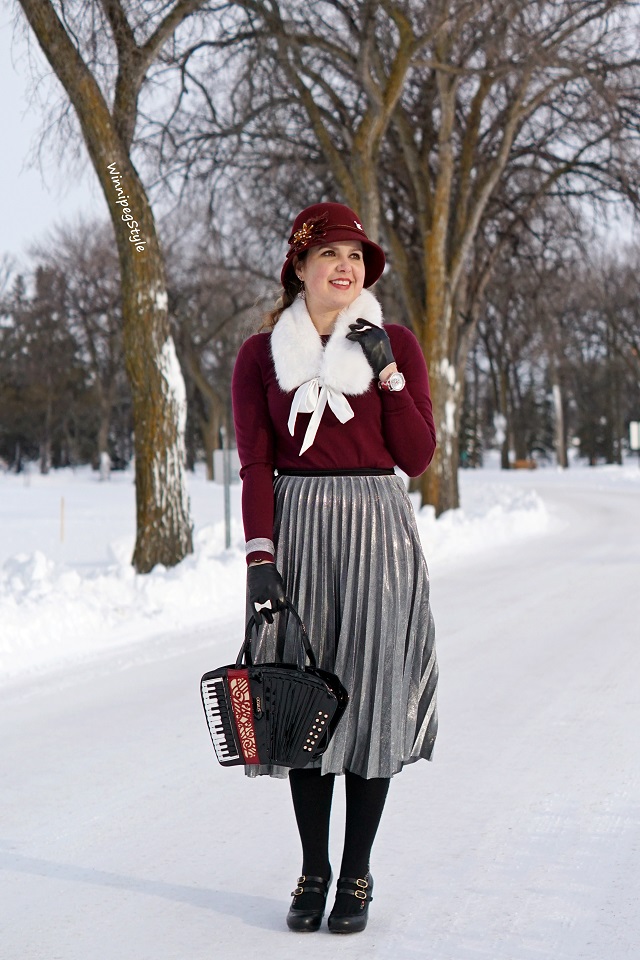 OUTFIT DETAILS
Accordion handbag – Bag Me Baby
Silver pleated midi skirt – Chicwish
Sweater – Lord & Taylor @ The Bay
Faux fur collar – NY & company
Hat – Bianca Nygard
Heart earrings – Betsey Johnson @ The Bay
Bow gloves – Danier Leather
Floal side tights – Tabbisocks
Shoes – Chie Mihara (style: Tania)