In the winter most of us feel like we just want to stay cozy in our pj's and loungewear all day but trust me style doesn't have to take a break in the winter. You can look stylish, comfy and warm all at the same time by just wearing the right pieces! Warm sweaters are always a good idea to wear but what about wearing the right accessories and jewelry too?! Sometimes in the winter I don't like wearing lots of metal jewelry when I go out as it is absolutely freezing touching my skin.
So what's the perfect accessory to wear in the winter? How about a cool watch made of wood? My new JORD wood watch is the perfect accessory to accent my winter outfits! This particular wood watch is made from zebrawood and maple and I love the fun grain pattern of the zebrawood on the band, it really adds something special to the design. This truly is a unique watch that pretty much goes with everything I own and that says a lot as I have very bold taste in fashion. I am always looking for something different to wear and this watch is the perfect addition to my wardrobe. One thing I really liked when I ordered my watch is that I was able to select my wrist size so when the watch arrived the band was just right for me. I have really small wrists so this service is very important to me as most watches just fall off as they are too big. If you have big wrists don't worry as they can make the watch band fit you just right too, all the way up to 25.5 cm!
A JORD wood watch would make a great gift any time of year for that special person as even the wood box the watch comes in is gorgeous. I can just imagine the look on the receivers face when they see the exquisite presentation of the packaging never mind how awesome the unique watch inside is. They carry men's watches as well as women's watches so there is something for every one. Another fun service they offer is engraving, either on the back of the watch or on the wood box the watch comes in. What a beautiful way to personalize a gift for that special someone that they will cherish forever!
Need a men's watch or a women's watch? JORD carries both!
To see the JORD watches Men's shop: click here
To see the JORD watches Women's shop: click here
*** GIVEAWAY ***
Ok and now for the fun part for all you readers, I am hosting a GIVEAWAY!
PLEASE CLICK HERE to receive an e-gift code for $25 off any JORD watch of your choice
AND 1 lucky Winner will receive a code for $100 off a JORD wood watch of their choice!
Contest closes: February 12, 2017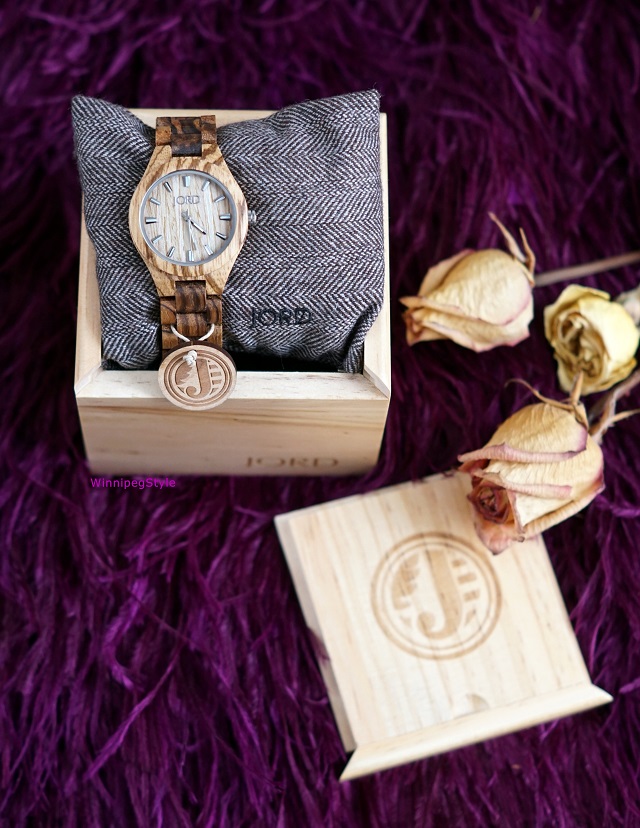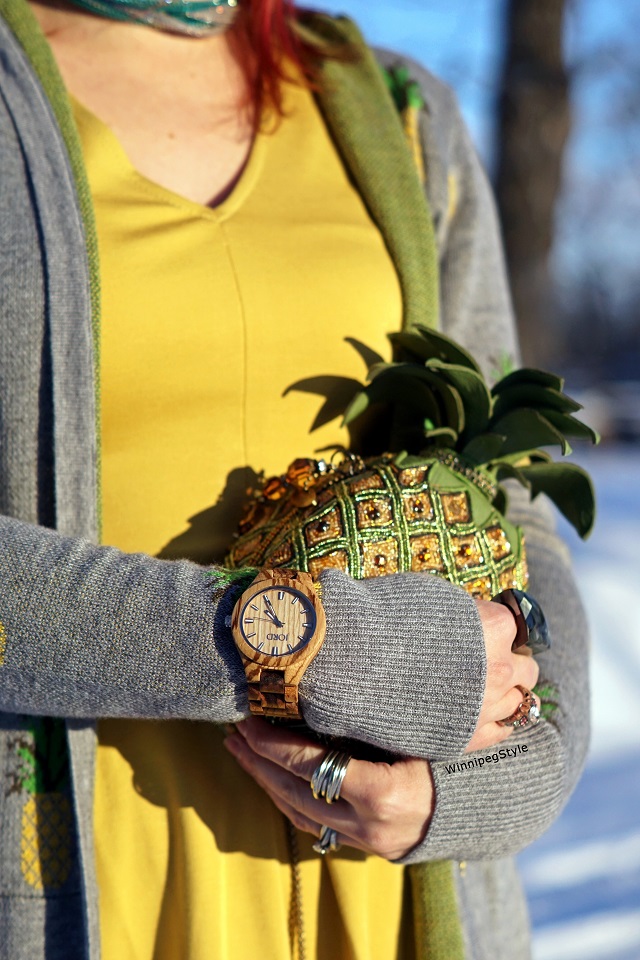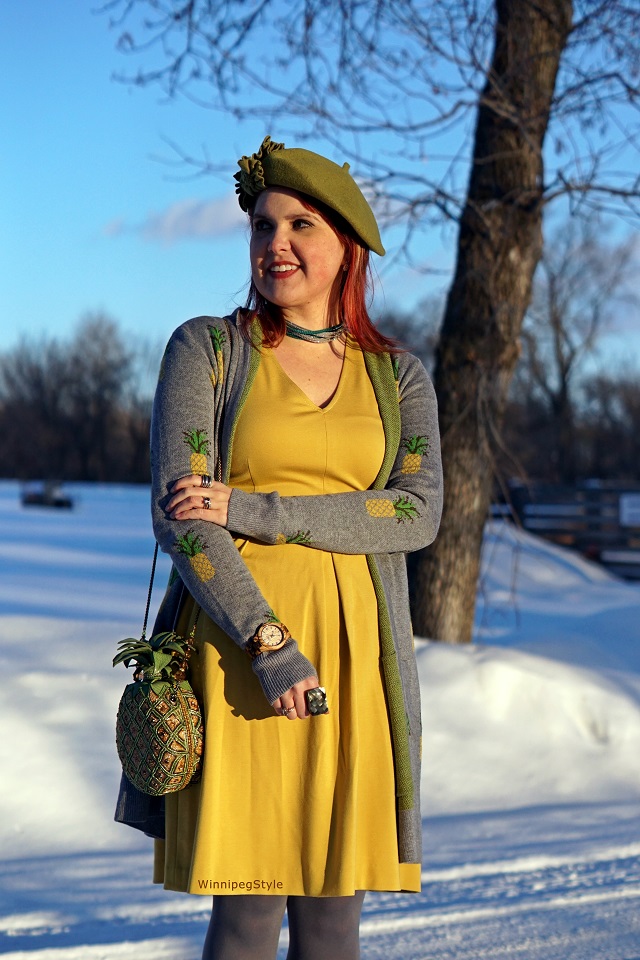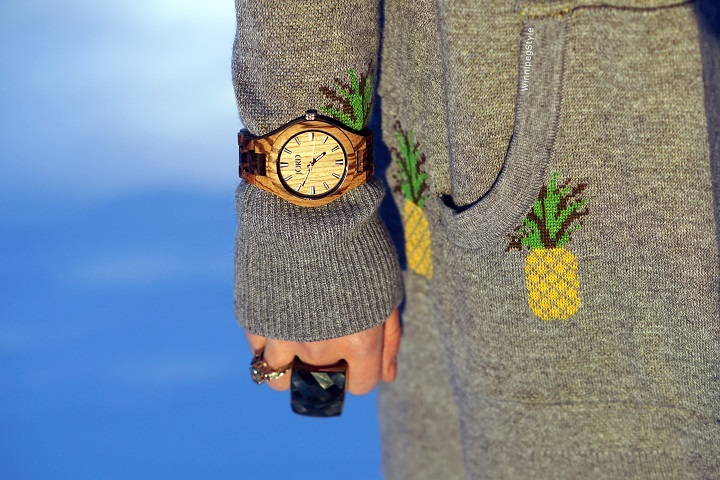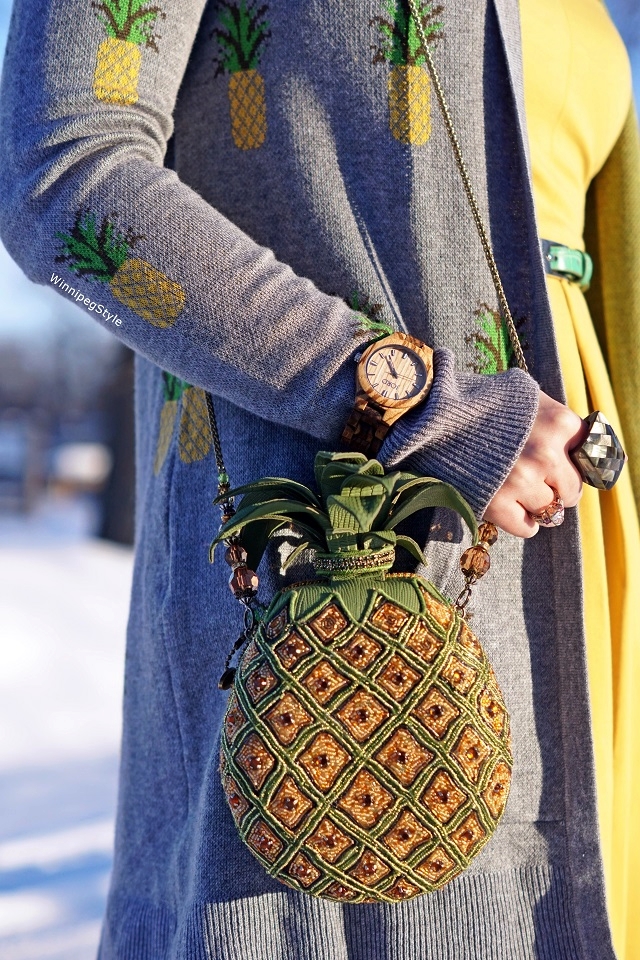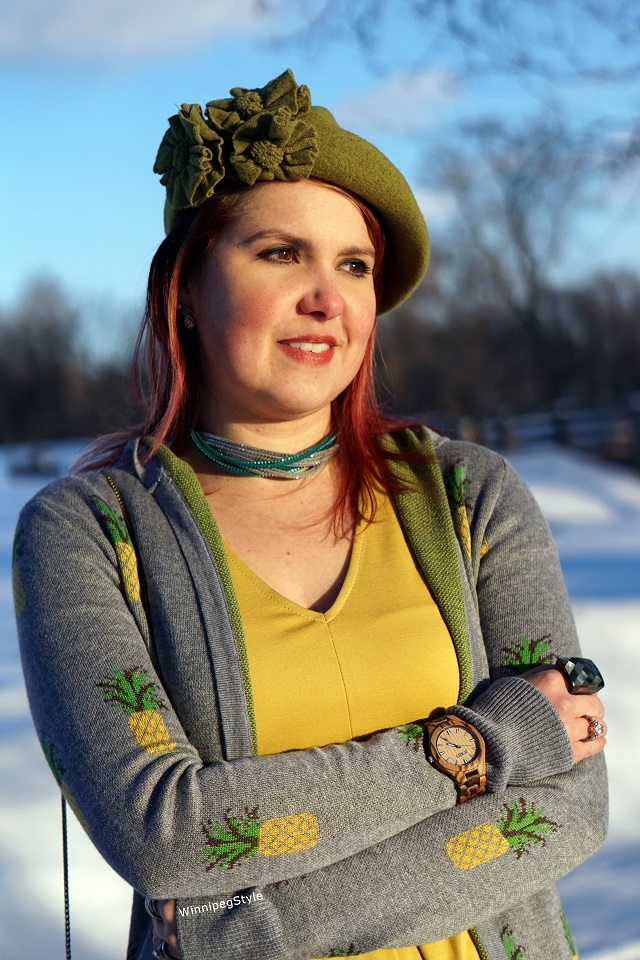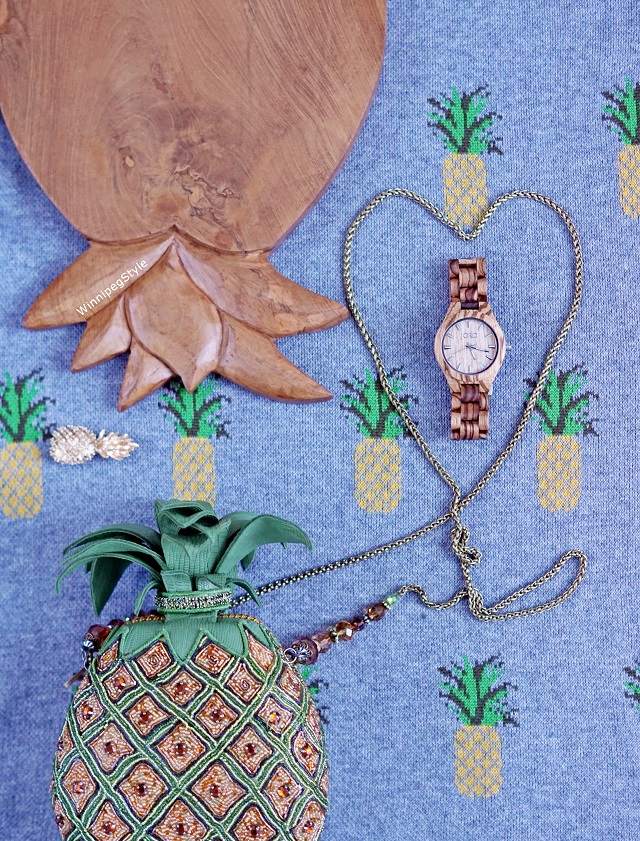 OUTFIT DETAILS
Pineapple printed sweater – Belldini @ Marshalls
Dress – Banana Republic
Belt – Danier Leather
Beret – San Diego Hat Company @ Winners
Necklaces – Swarovski