Fall has arrived! I never consider it to be fall until the leaves start changing colors and start falling to the ground. Its such a beautiful time of year! When fall arrives it also brings something very exciting! New Shoe Collections! Yes I totally love shoes!
As soon as the new Chie Mihara fall/winter 2017 2018 collection was released online I had to see all the amazing shoes! This new collection as usual took my breath away! Seriously these are the most gorgeous shoes I have ever seen! Not only are these shoes stunning pieces of art they are unbelievably comfortable too! Every Chie Mihara shoe features an anatomical footbed that Chie designed specifically to accommodate a woman's foot! Now that is something special!
I absolutely needed to own a pair from this new collection and so I chose the Flawless (click here to see it). This shoe is actually part of the fall/winter bridal collection but it can be worn by anyone year round like I am. How could I resist the silver metallic finish on these suede beauties! This shoe goes with everything and the 3 buckles are the perfect amount of detail! Chie Mihara also created this shoe in a black metallic finish for the fall/winter collection as well (click here to see it) that is equally as gorgeous! It doesn't matter what shoe you pick from this fall/winter collection as they are all magnificent! (click here to see the whole collection) After my outfit photos check out the photos of my favorite shoes from the Chie Mihara fall/winter collection! Let me know which ones are your favorite!
I absolutely love the floral dress that I am wearing. I think the color pallet is wonderful for fall and it seems that floral print is on trend for this season as well! I like that floral print can be trendy in any season! Since it is getting cooler though I thought layering this lovely sleeveless dress with a cotton blouse was perfect to stay warm and I especially love the bell sleeves on this one!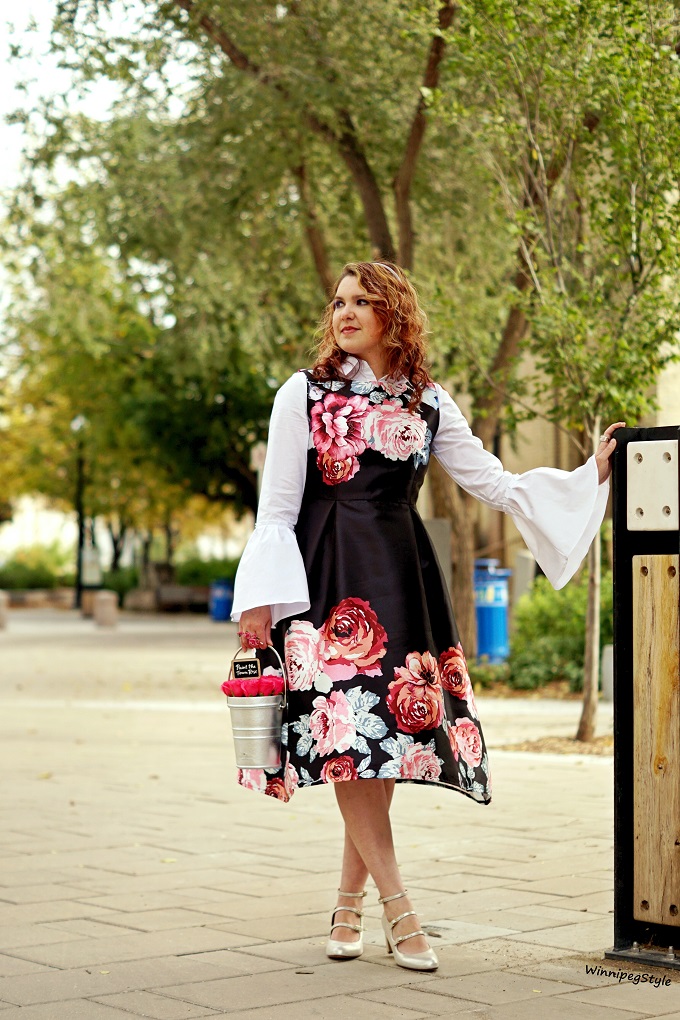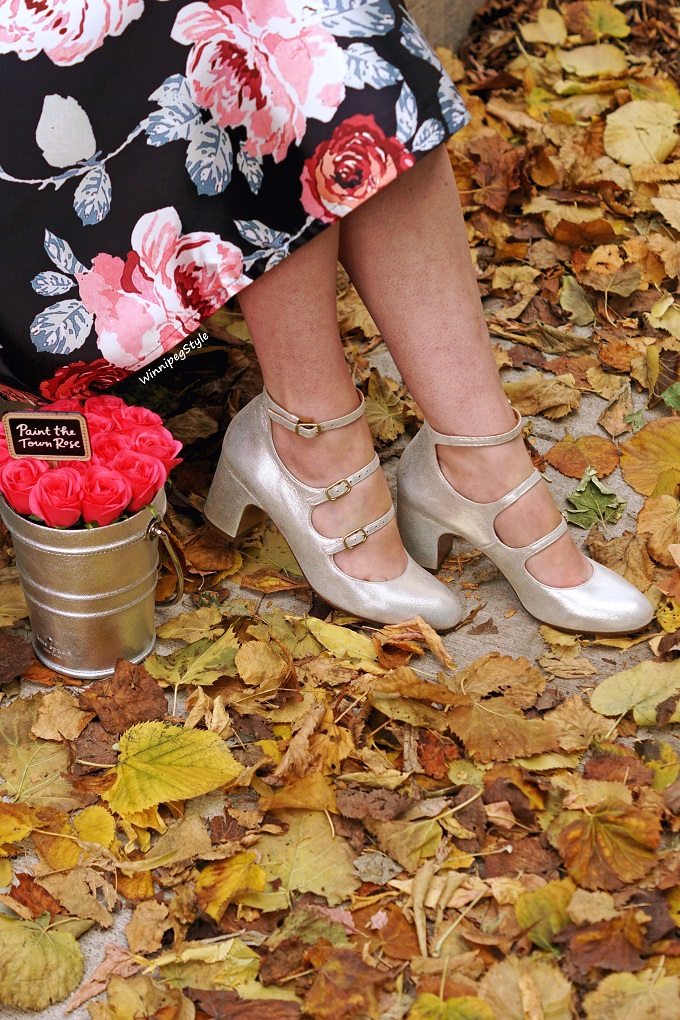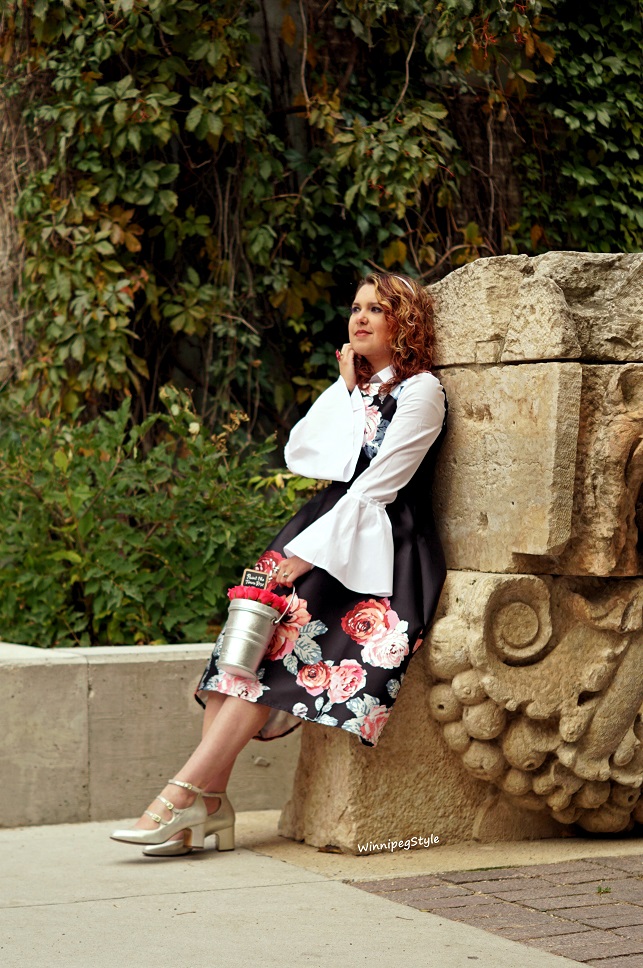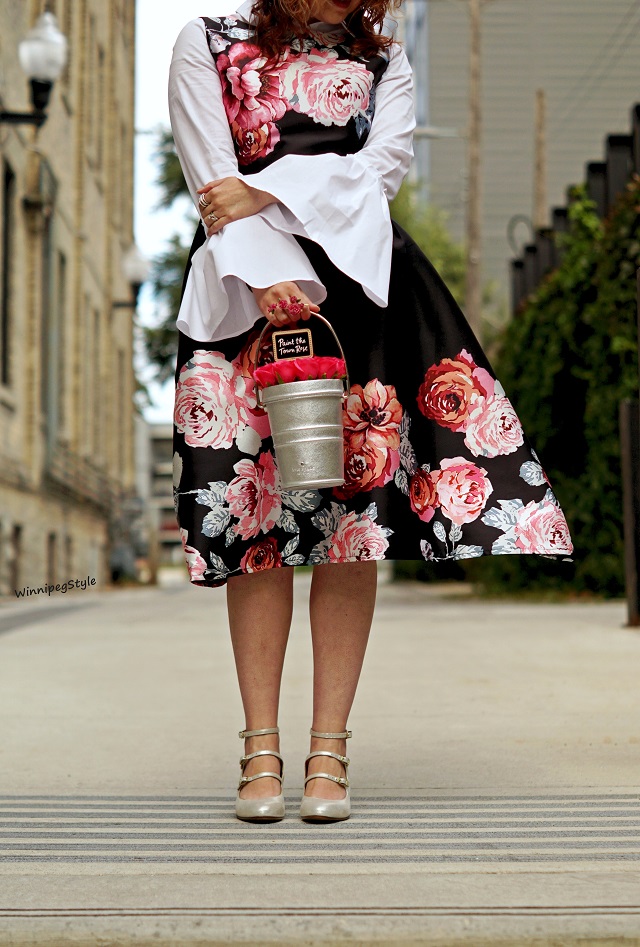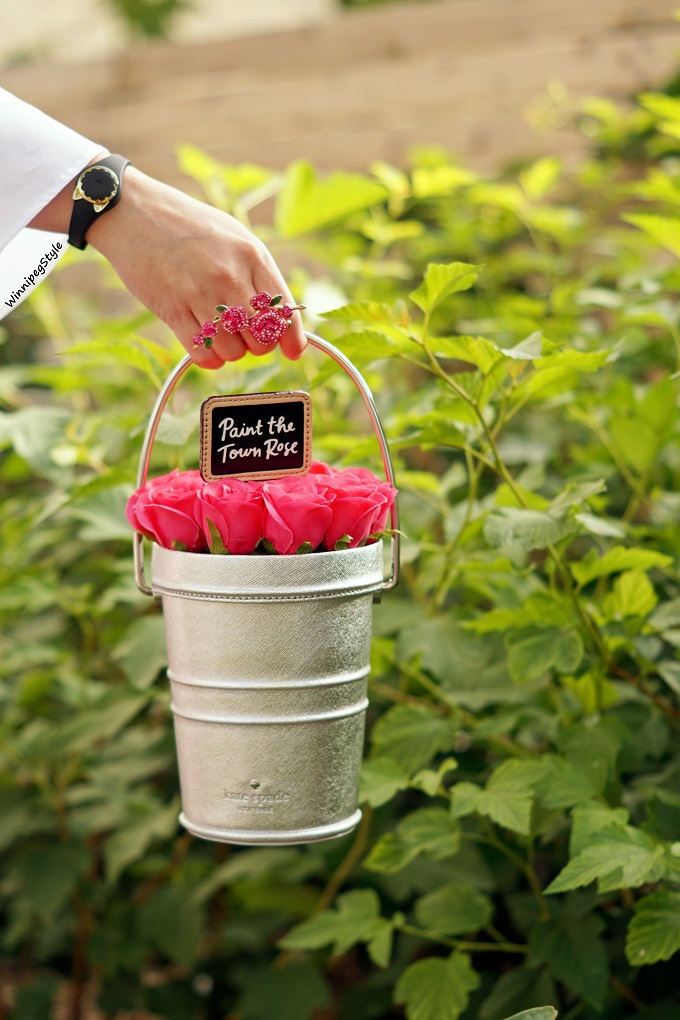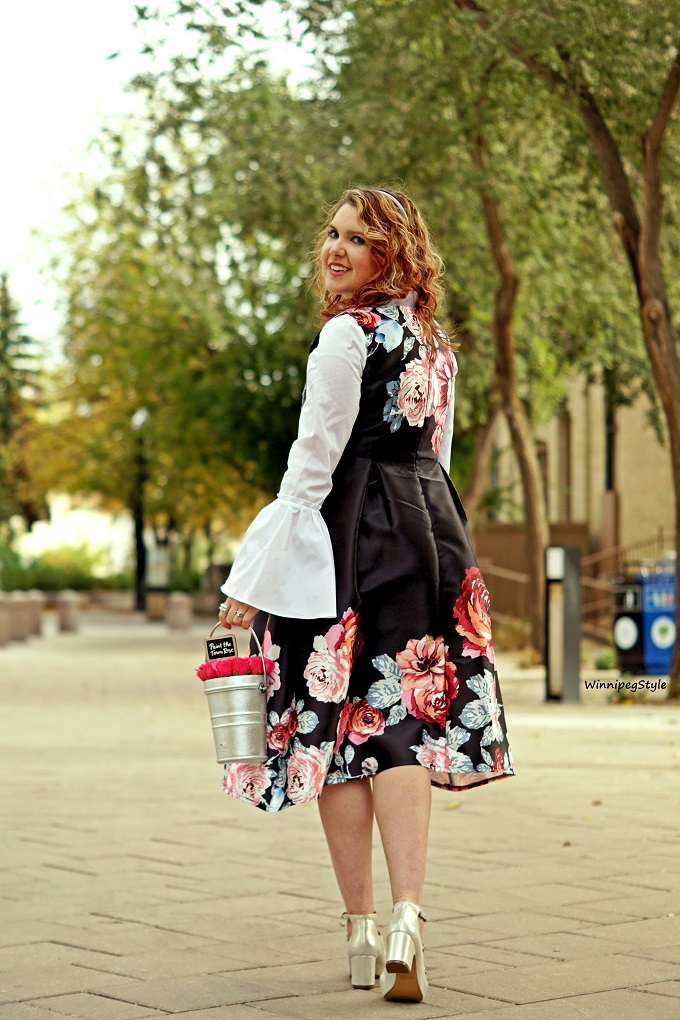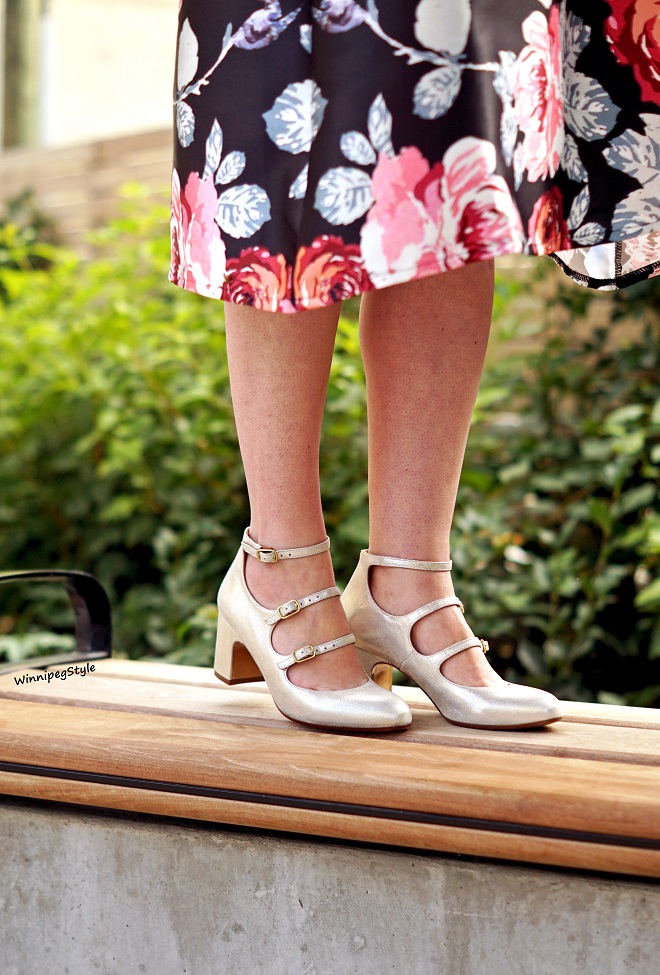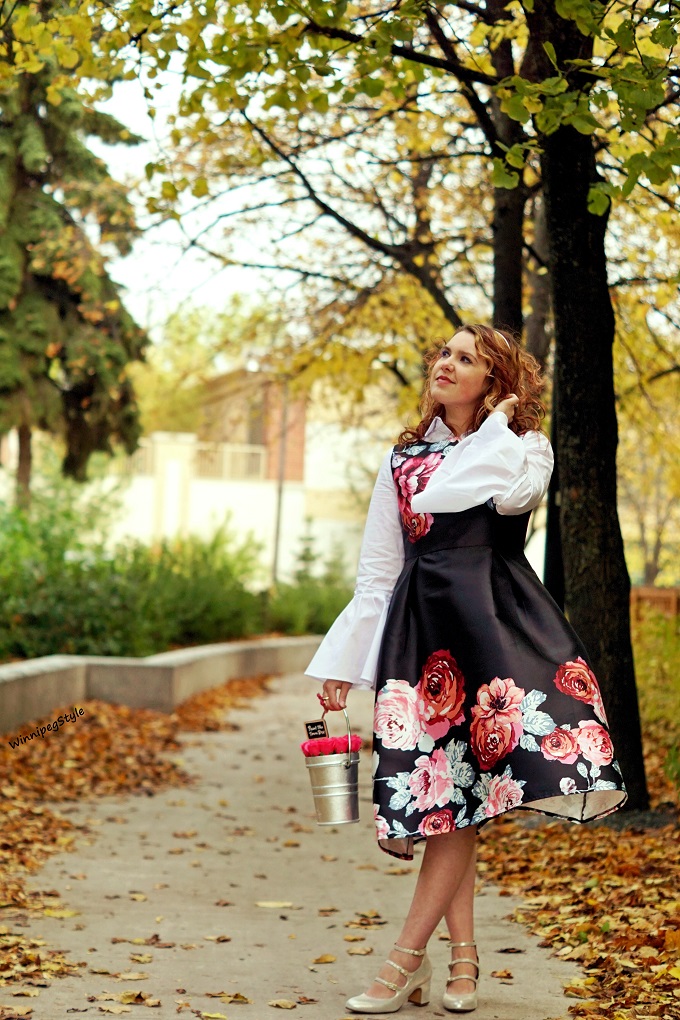 Now here are some of my favorites from this Fall Winter 2017 / 2018 Collection!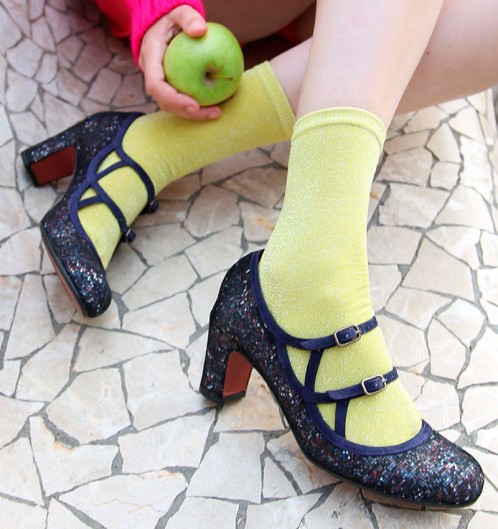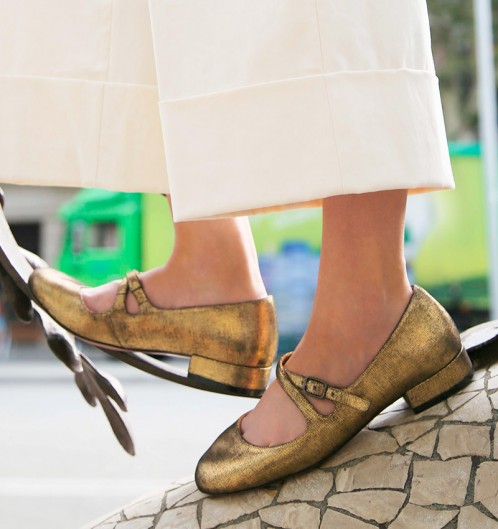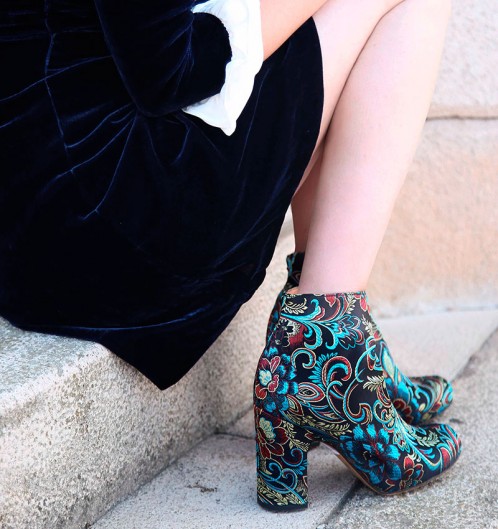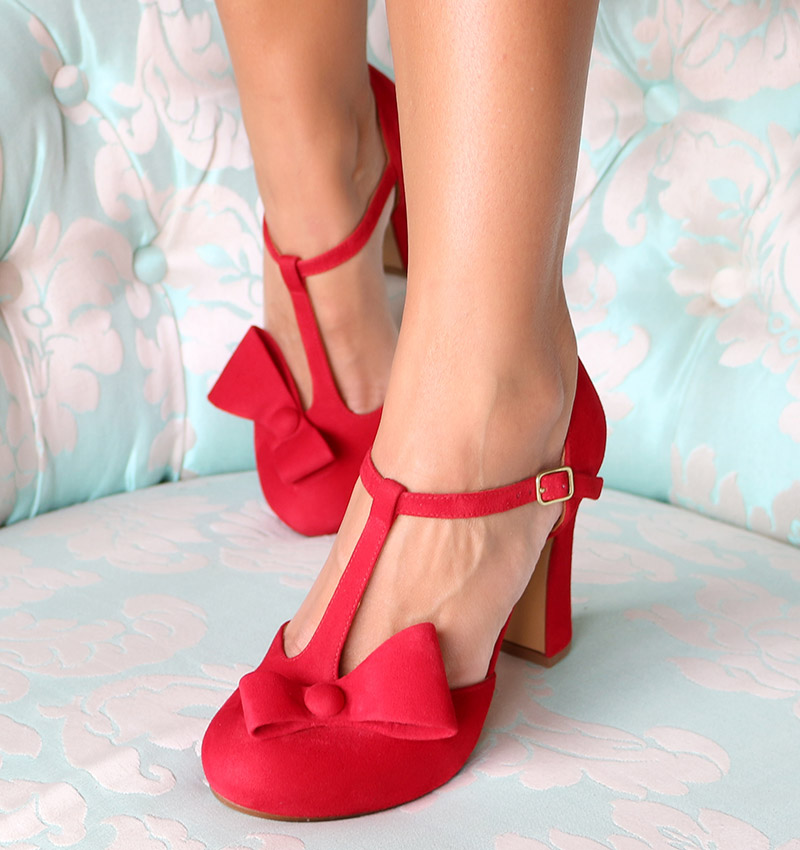 Chie Mihara Bridal Collection: Dubi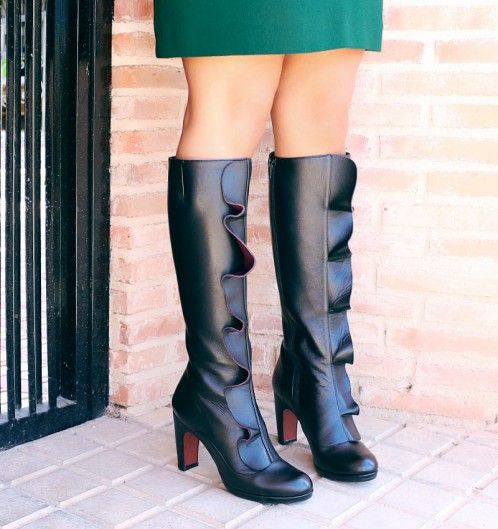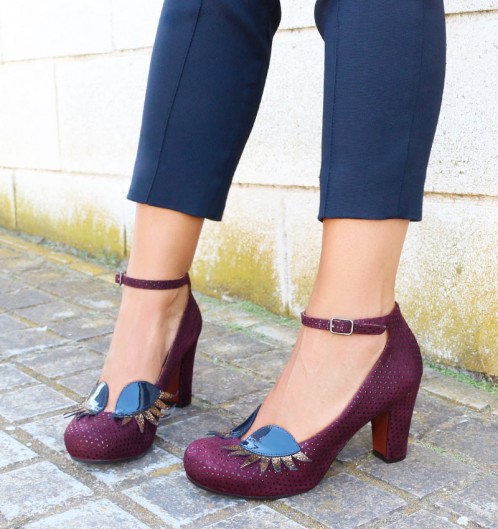 Chie Mihara: Geraldine (Top 10 collection)
OUTFIT DETAILS
Shoes – Chie Mihara (Flawless)
Cotton bell sleeve blouse – Como Black @ Winners
Rose pail handbag – Kate Spade New York
Rose knuckle ring – Betsey Johnson @ Hudson's Bay
Cat activity tracker – Kate Spade New York @ Hudson's Bay
Headband – Icing