This fall has been quite interesting in the weather department. Earlier this month we had a thunder and lightening storm which is almost unheard of for the month of October and now today it snowed!! The fall season is so short here in Winnipeg and I wish it would last longer. I am sure the snow from today will be gone tomorrow but it will be here to stay very soon for the winter. Time to bring out all my warm coats!
As you can see I took these photos a few days ago when the weather was much nicer than today! LOL! As soon as the fall weather begins I have to bring out everything I own in the burgundy/wine color! I just love to wear that color this time of year! I think it goes perfectly with the colors of the season and the colors of the fallen leaves. I used to only mix burgundy with darker colors but I tried something different this time and mixed it with lighter colors like this skirt. I am always obsessed with a skirt with a print on it and this one is something special. I love the way this Paris scene looks like a painted picture.
Have you been enjoying your fall weather?
OUTFIT DETAILS AFTER THE PHOTOS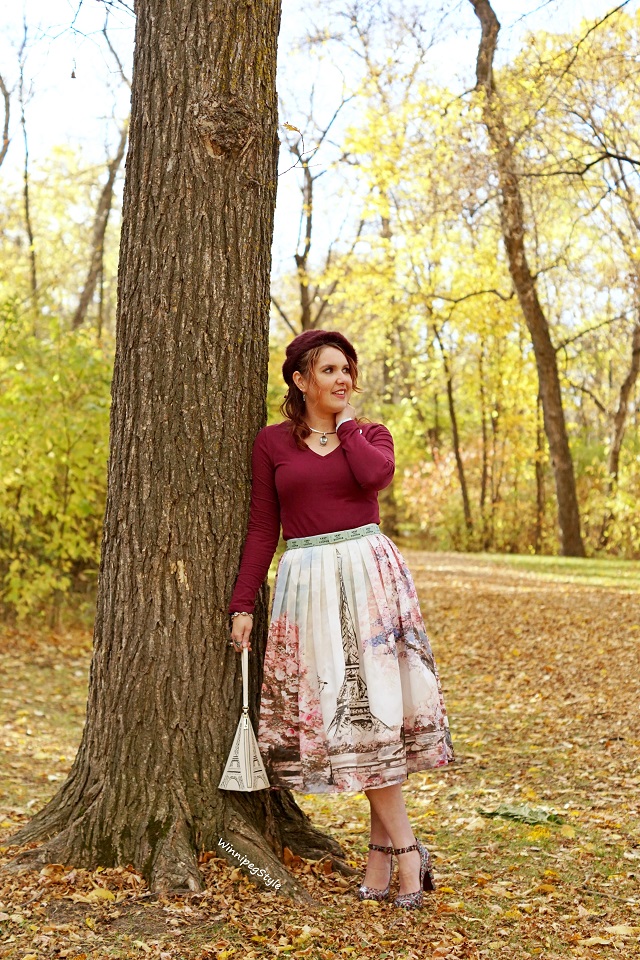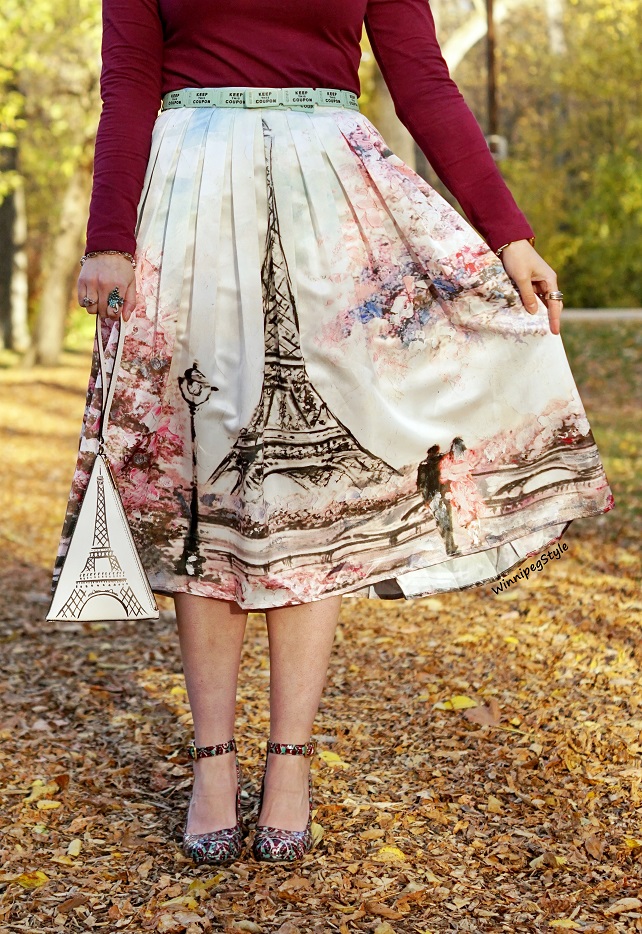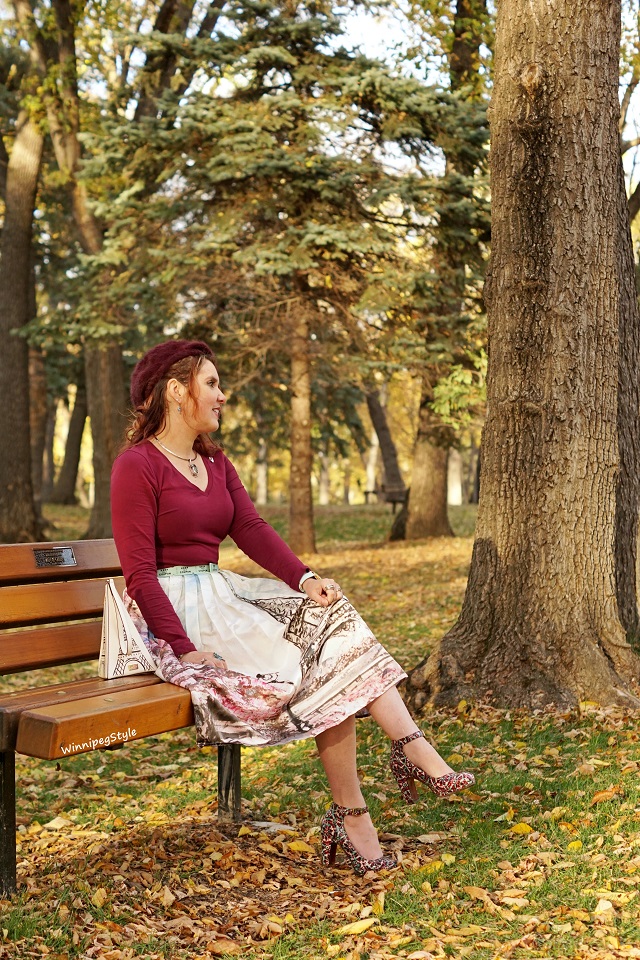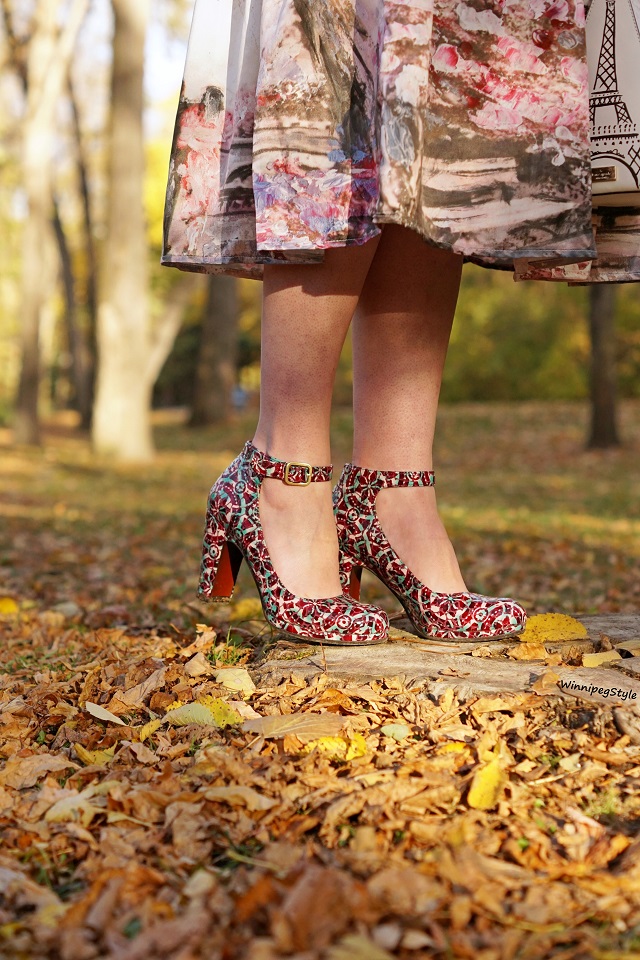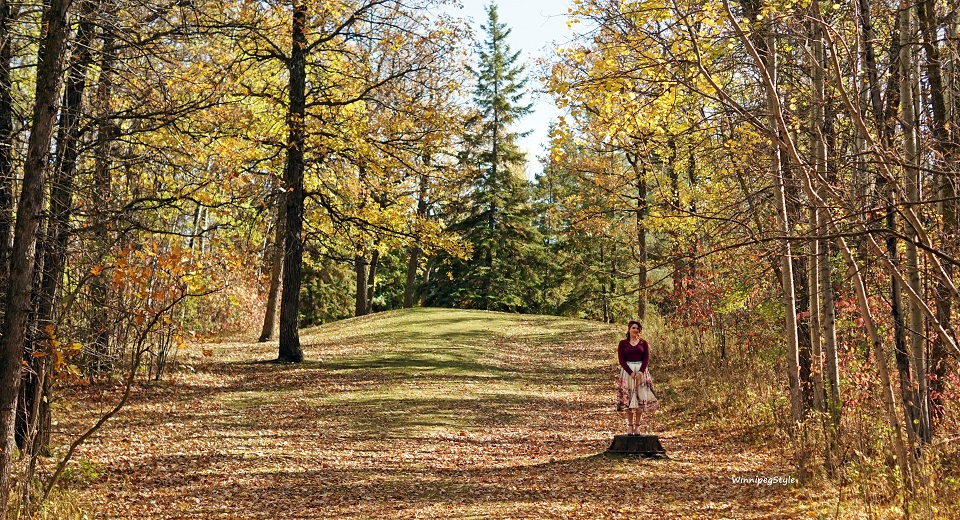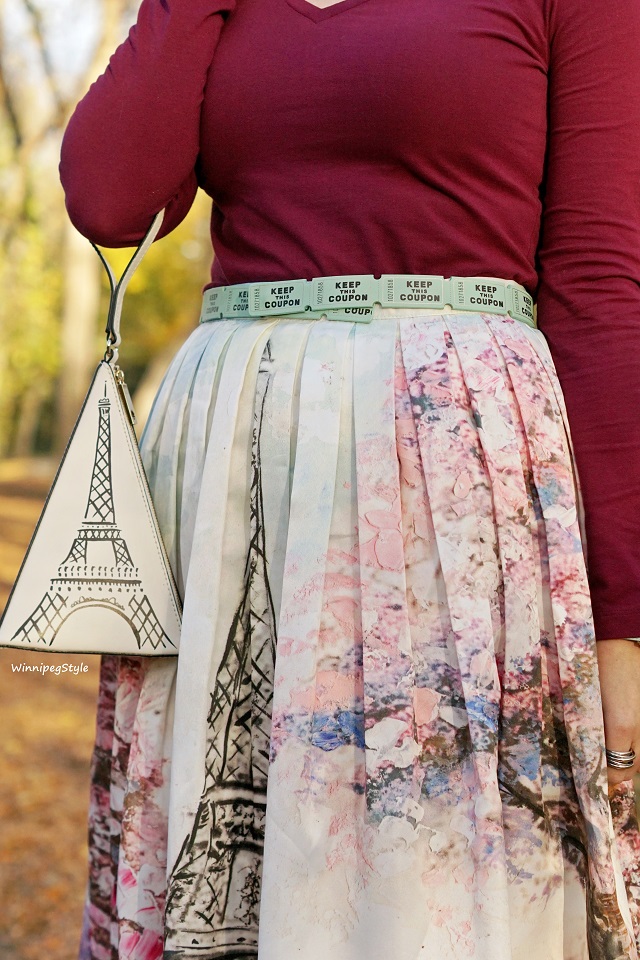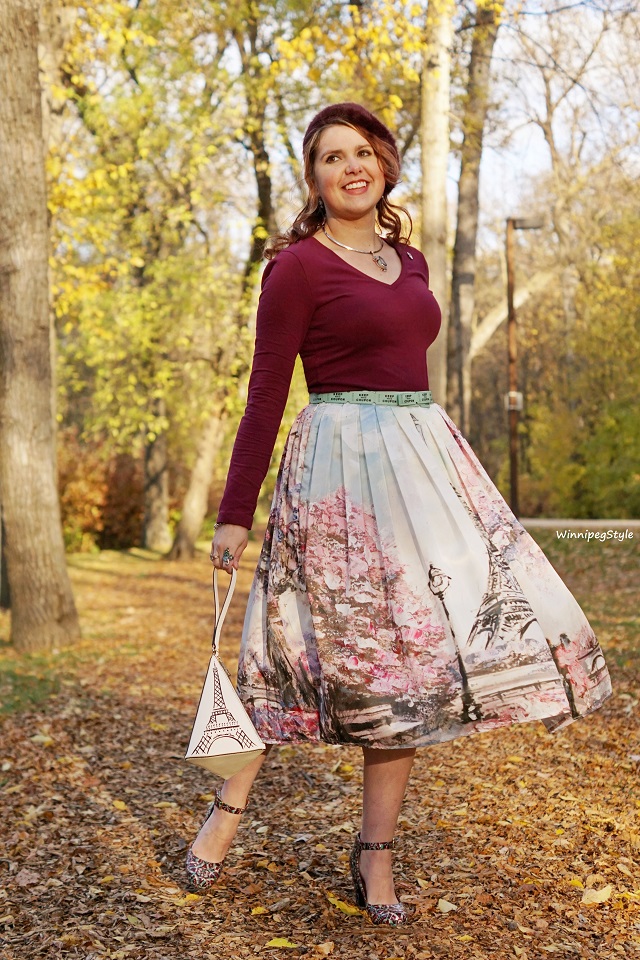 OUTFIT DETAILS
Top – Joe Fresh
Ticket Belt – Kate Spade New York @ Macys
Hat – Ralph Lauren @ Winners
Eiffel tower bag – Kate Spade New York
Necklace – Silver by Sajen @ The Shopping Channel
Shoes – Chie Mihara (Norman style)