Finding clothing that fits you really good can be quite hard to find if you are shopping in a mall. Pretty much every person has a different body shape, is a different size or is a different height, so one size does not fit all. I know I have a hard time finding clothing that fits good as I am quite petite in height and a lot of pieces I try one are too long in the body or just too long in general. On time I was trying on a top and the sleeves were at least 1 foot too long!! Seriously that is crazy! If I could choose to have everything custom made and tailored for me I would! Well that can be possible and it can be quite affordable shopping at the online store called eShakti. Every garment that they sell can be tailored to fit you! Not only can you pick the measurements of the item you can also choose to change things such as the sleeve length, neckline or hemline. I know we have all seen something in a store and liked the item but we really wish we could change just that one thing about it!
I have ordered a dress in the past from eShakti in the summer time and was very pleased so now this time I wanted a dress for the fall and winter season. I chose this adorable fit and flare dress with a fox, moon and stars embroidered on it! (Click here to see it) It really is embroidered too not just a patch so that's really nice. I didn't change much in the design department as I truly love it but I did make one small change. I asked for the sleeves to be made 3/4 length instead of the half sleeve. I just felt I needed a tiny bit more coverage for the colder months but this sleeve length still shows off wrist jewelry perfectly! When I placed my order I put in all my body measurements they asked for. I liked that they asked for so many measurements for the customized sizing as that meant it would be just right for me.
The dress didn't take long at all to get to me here in Canada as the garments are made in the US. When I opened the box I was instantly in love with the dress! The design was adorable! I put it on right away and of course it fit perfectly! One of the problems I have with being petite is when I put on a dress at most mall stores and even sometimes at petite stores I will get this huge gap at the back of my neck as there is too much fabric there. I absolutely hate that and it looks really awful! But now with Eshakti that problem is gone! I feel fantastic in this dress and the reason is because it was tailored to fit me.
I truly do love eShakti and I have even referred a few of my own clients there to purchase outfits for themselves. Some of them had more difficult body shapes to dress and they were so happy with their Eshakti pieces! Check eShakti out for yourself and see why! They carry not just dresses but pants, skirts and tops as well! I am sure you have heard the compliment 'that dress looks like it was made for you' well now you can say 'I know it does, because it was made for me!' LOL!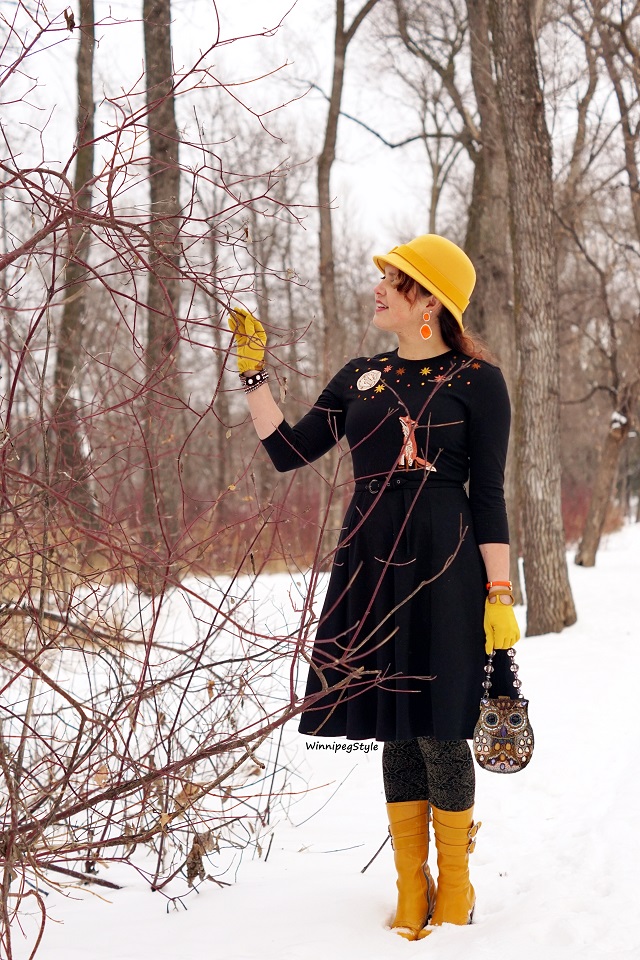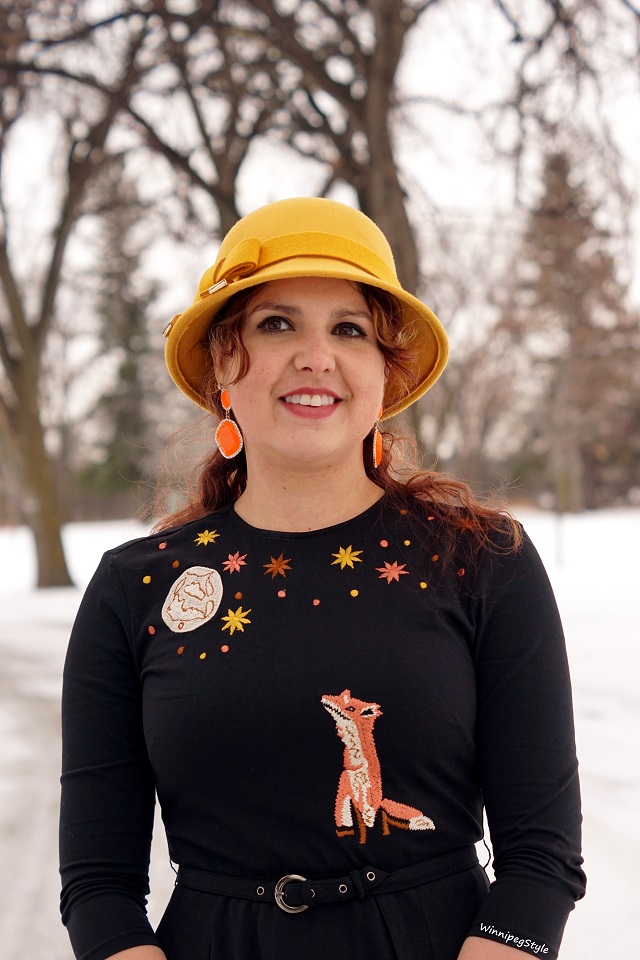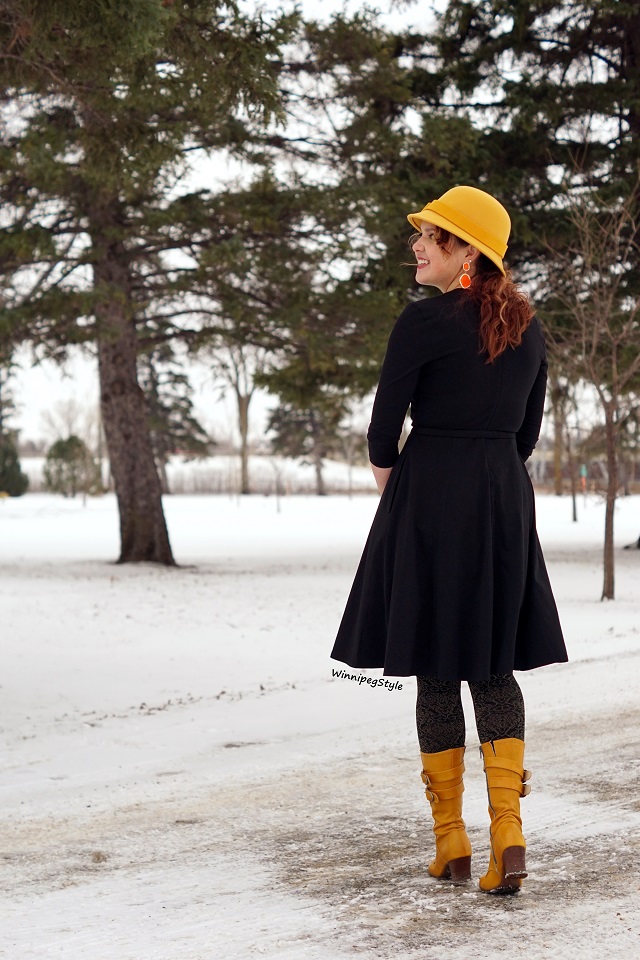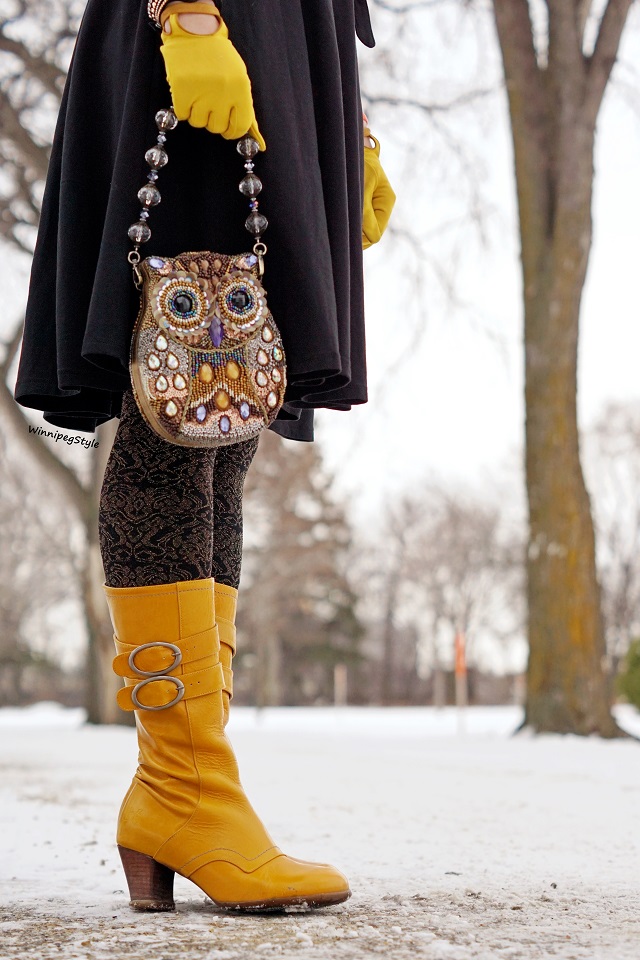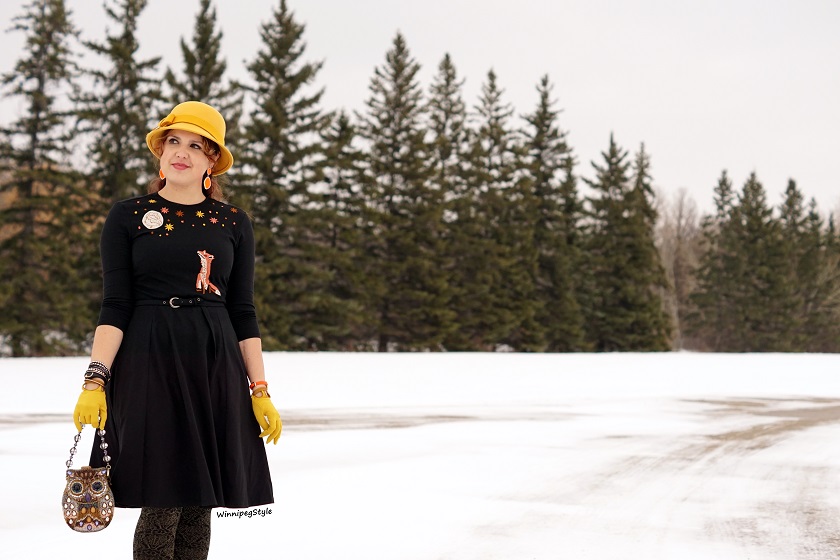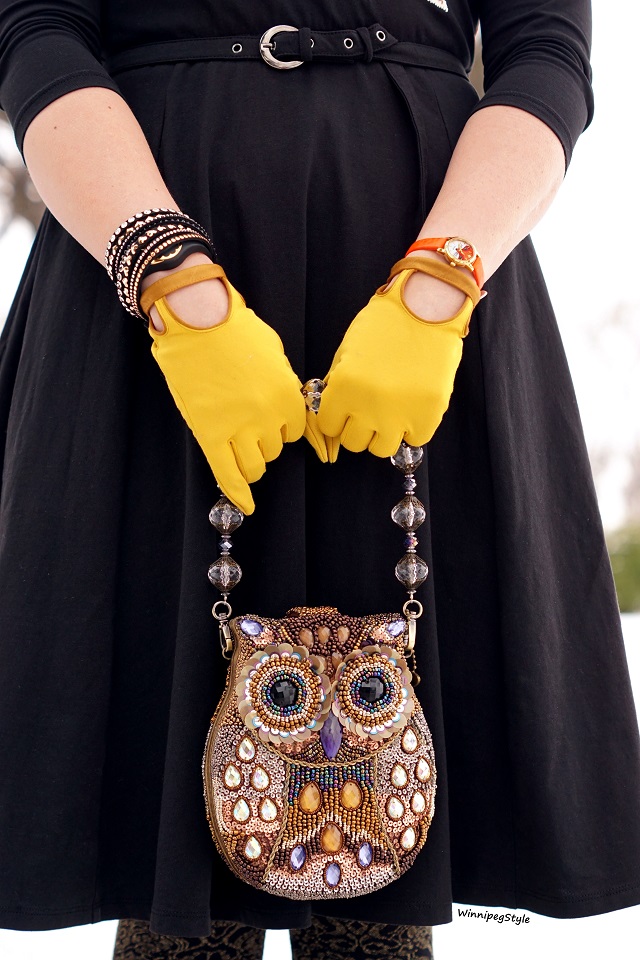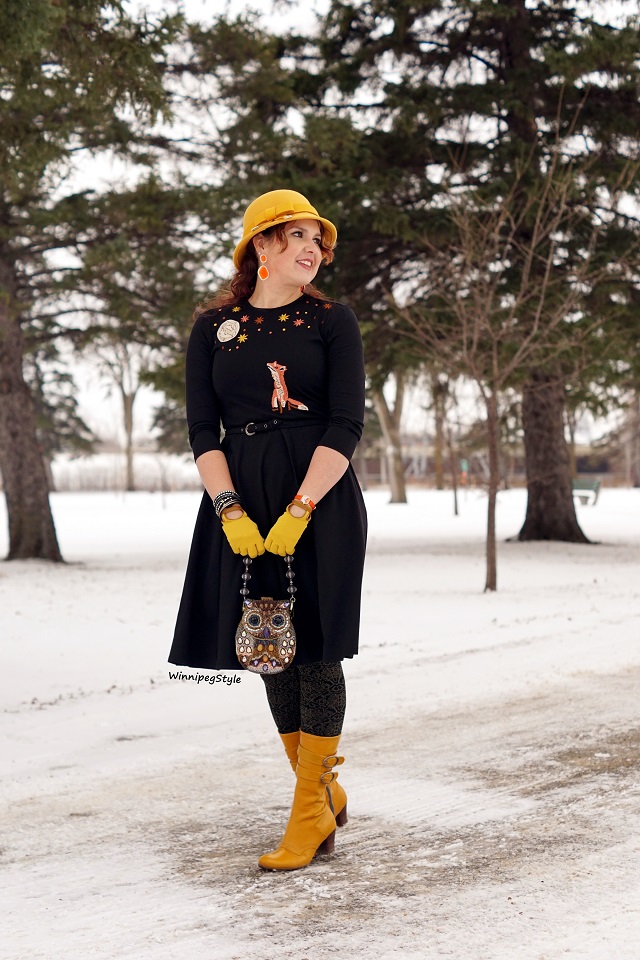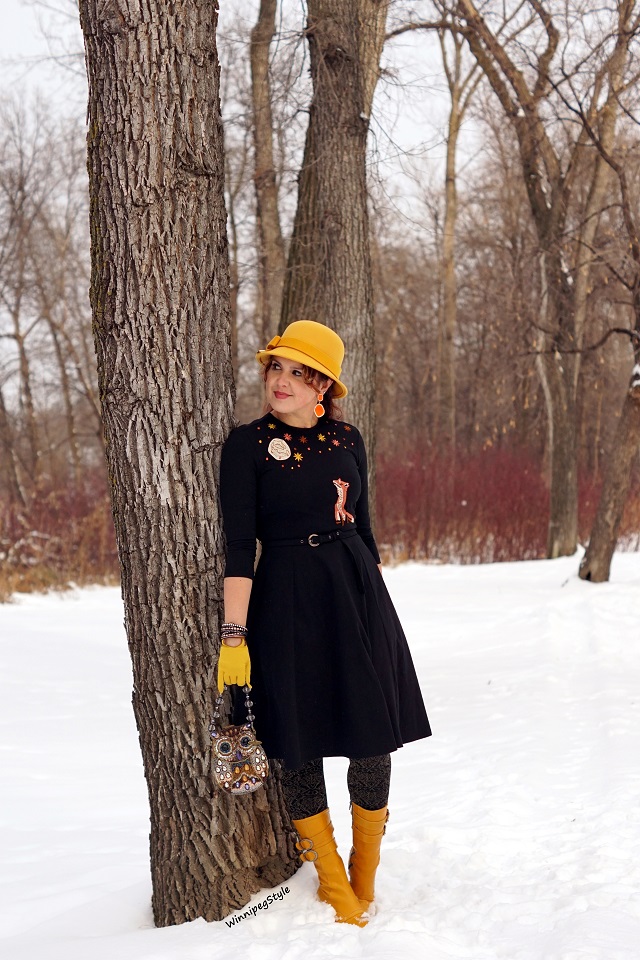 OUTFIT DETAILS
Hat – Something Special @ Winners
Earrings – Winners
Gloves – Vintage
Wrap bracelet – Swarovski
Fox watch – Kate Spade New York @ The Bay
Tights – Mei Moi @ DSW
Boots – John Fluevog