Obviously from these photos you can see that I am somewhere much warmer than my hometown of Winnipeg. I have been visiting some friends in Arizona and have had such a fantastic time. Lots of relaxing and a bit of sightseeing! Can't get much better than that!
Packing can be a little difficult for me as I seriously want to take everything in my closet but clearly that's not possible! LOL! I try to pack pieces that are fun and unique but also comfortable. Clothing being comfortable is a must as a lot of the time on vacation we are out sightseeing and that can involve lots of driving to get there.
I knew there would be a cooler day or two while away in Arizona so I needed to pack a sweater and the first one that came to mind was my new heart elbow patch sweater from Chicwish. (click here to see it) This sweater is truly one of the coolest sweaters I own! From the front it looks like a classic sweater but when you see the adorable bright red heart elbow patches at the back it really stands out! The quality is really great and I love the way it looks with my heart patched jeans and heart bag to match!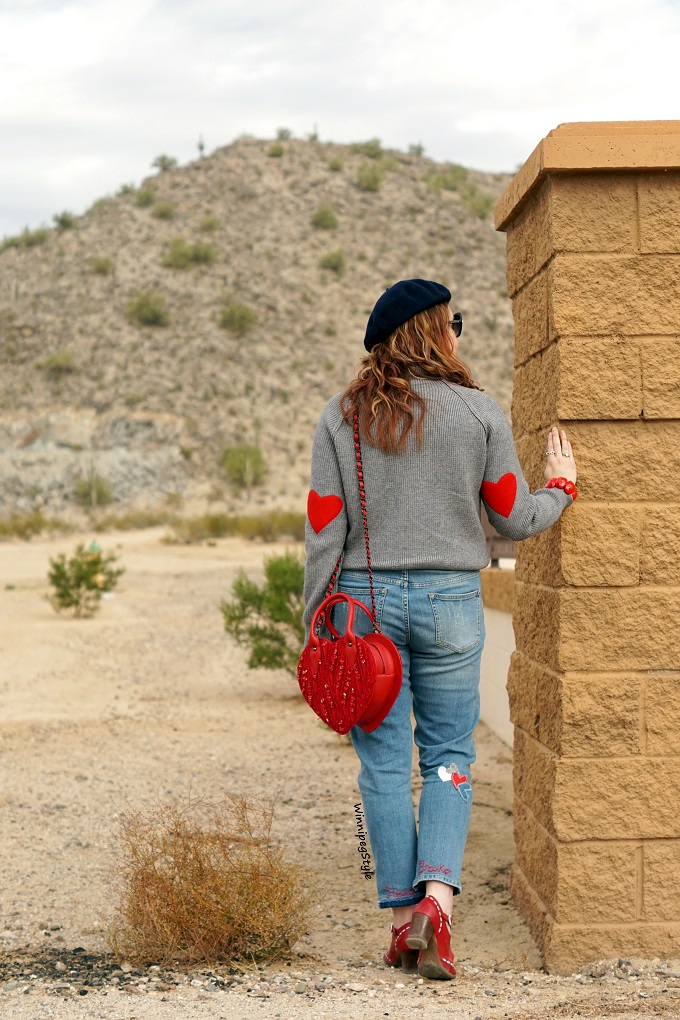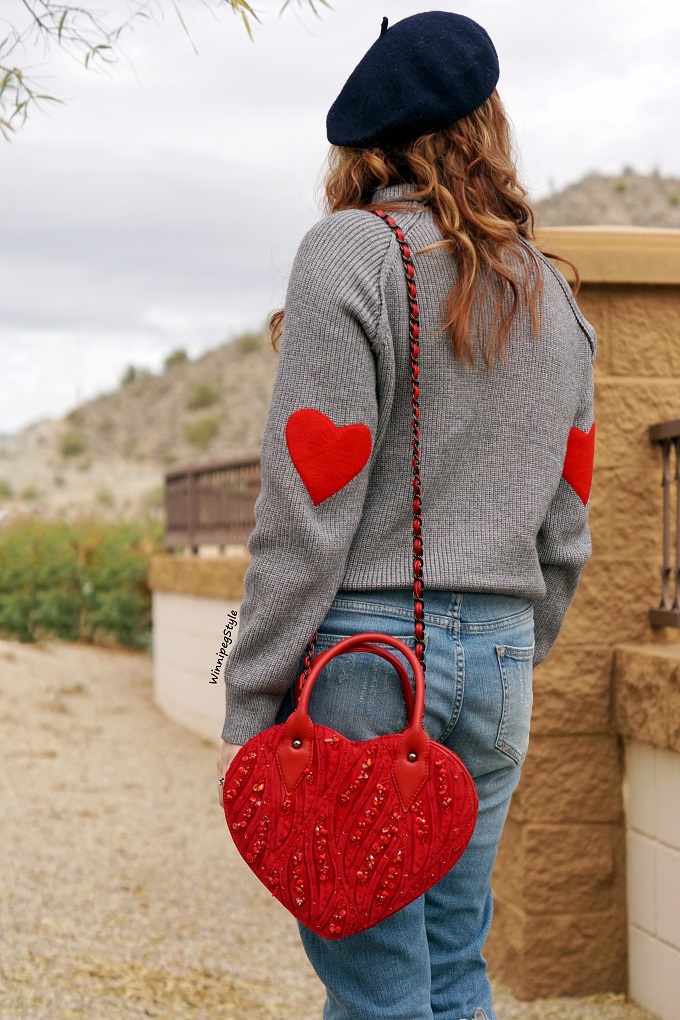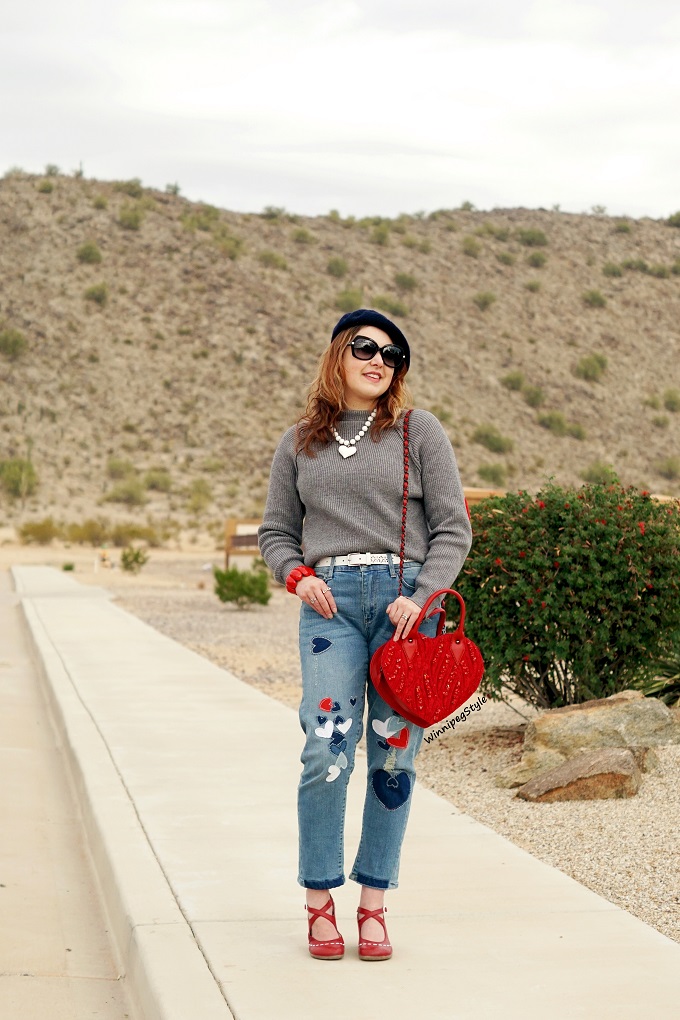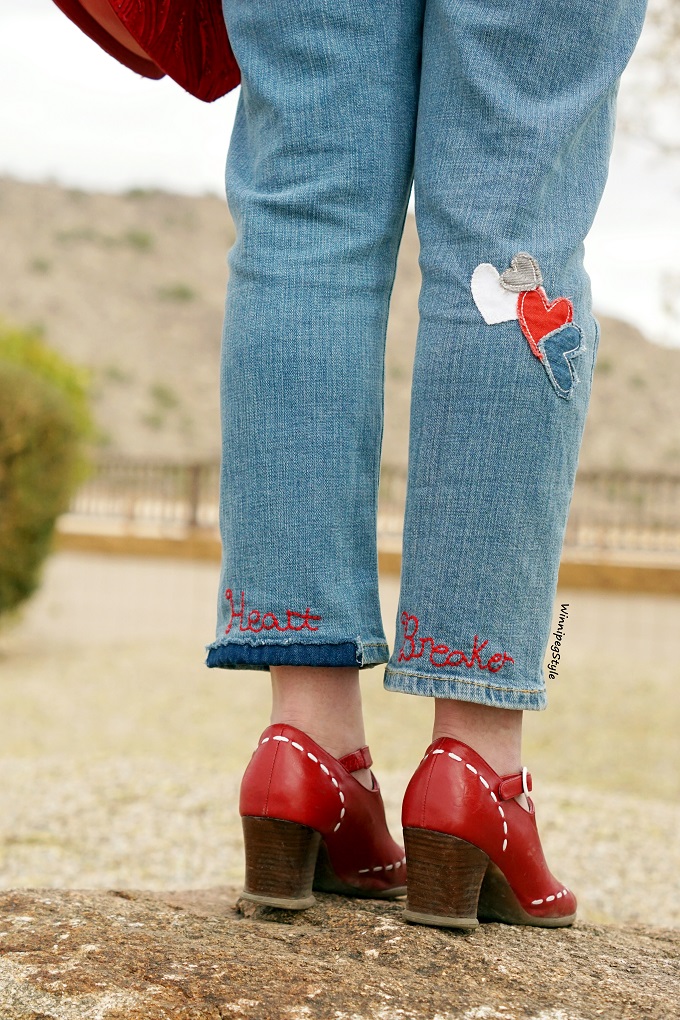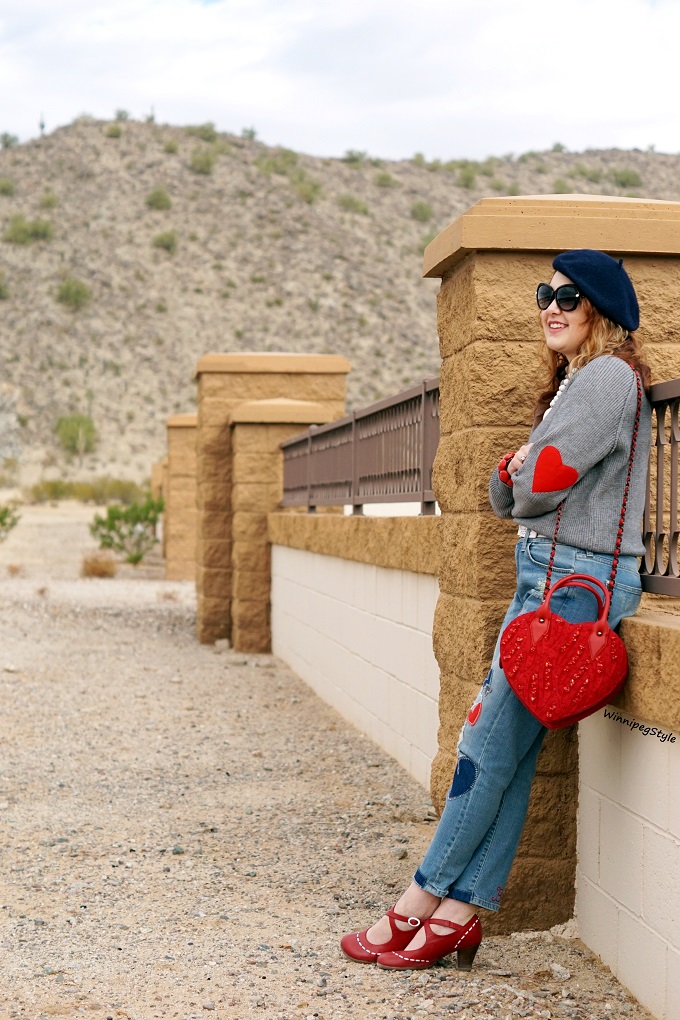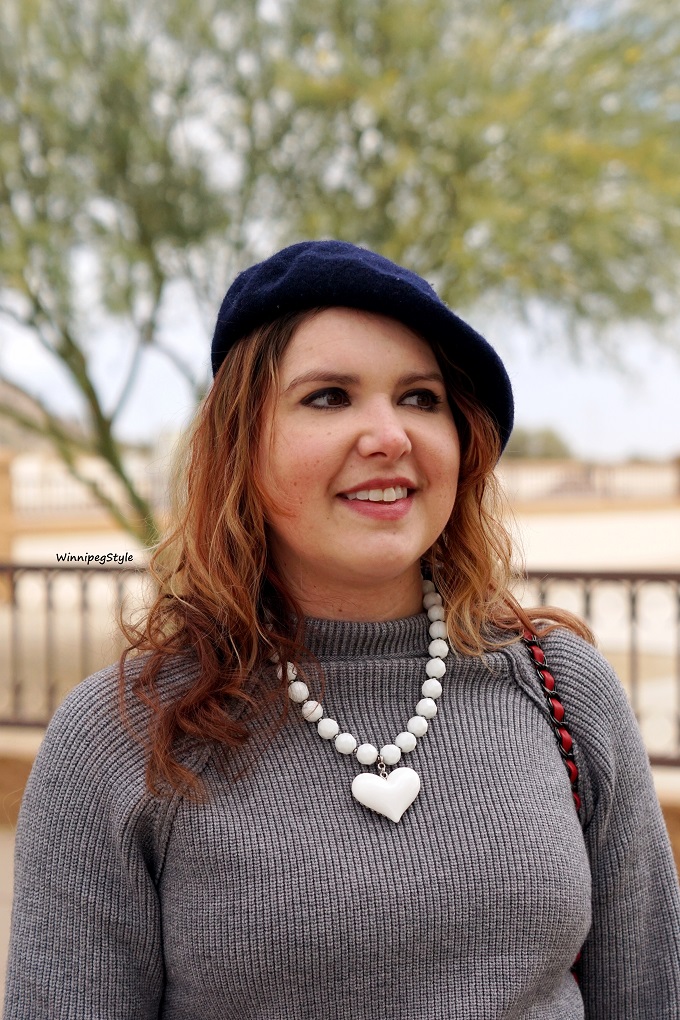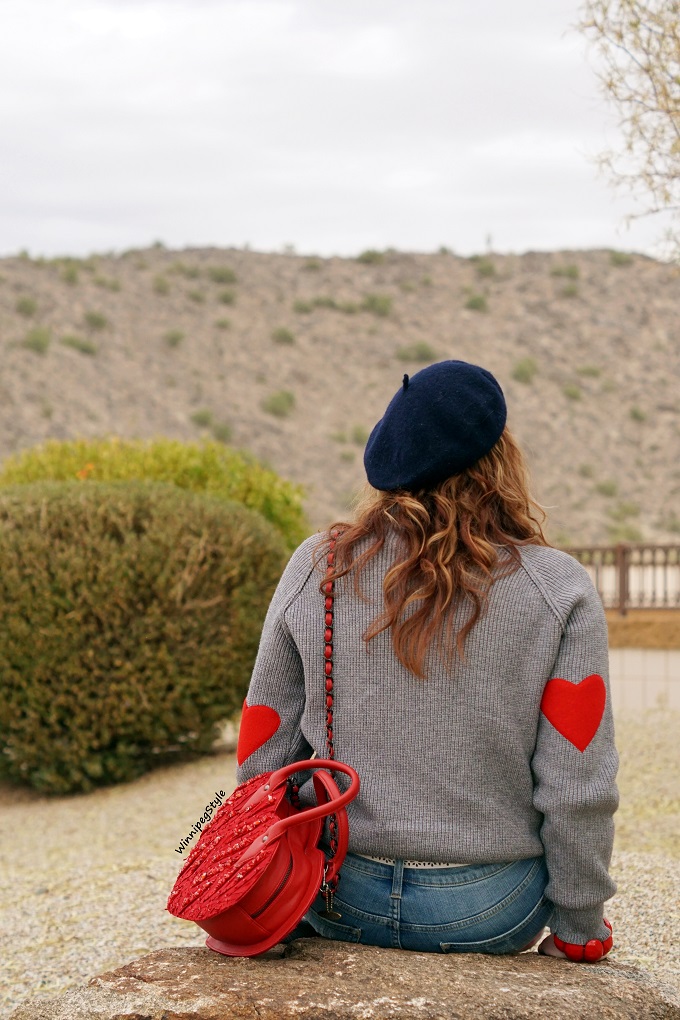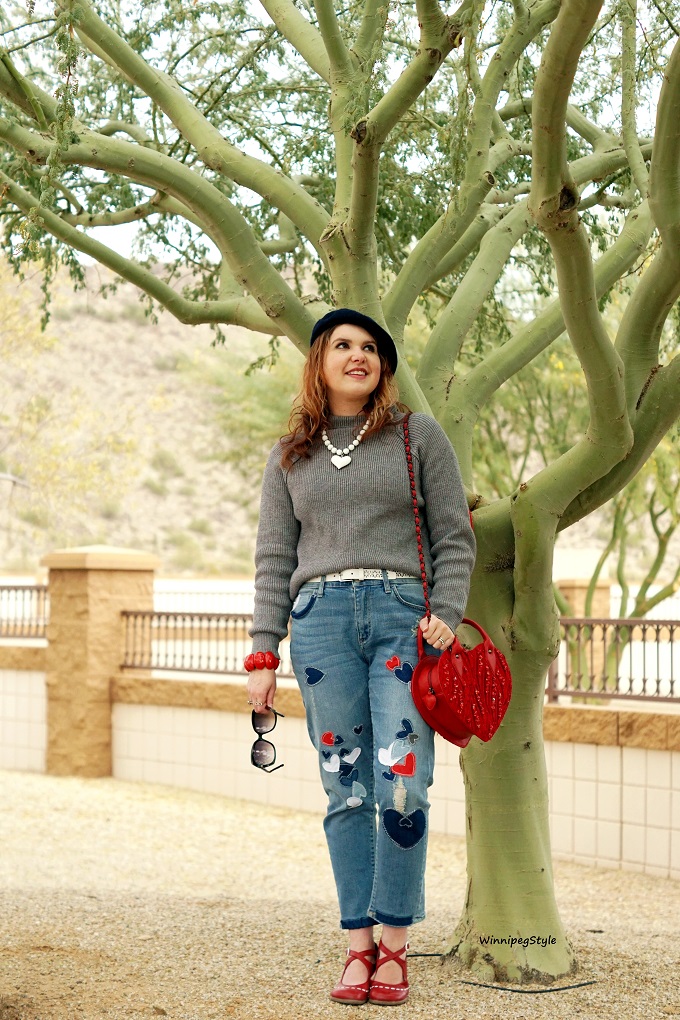 OUTFIT DETAILS
Heart elbow patch sweater – Chicwish
Heart patch denim jeans – Pilcro @ Anthropologie
Beret – Forever 21
Heart necklace – Gift (no brand)
Leather belt – Danier
Sunglasses – Swarovski @ The Bay
Bracelet – Expression @ The Bay
Shoes – John Fluevog