Classic jewelry never goes out of style and it makes the perfect compliment to any gorgeous outfit! Not only are watches functional accessories but they can also make a bold fashion statement especially layered with some unique bangle bracelets. This lovely combination that I am wearing from ThePeachBox of a watch and two roman numeral bangles is perfect to mix and match with. When I feel more bold I can wear all 3 pieces together on one hand but if I want my jewelry to be more subtle I can just wear the watch with one of the bangles. I love to make different combinations with them depending on how I am feeling and what type of outfit I am wearing! I really like that the roman numeral bangles come in two sizes as you can see the different sizes on me. Depending on what your preference is you can choose the one that's best for you. Both sizes come in 3 different colors, gold, rose gold and silver. See the larger one here and see the thinner one here. I personally love both sizes!
Now onto this gorgeous watch! ThePeachBox's line of watches is Marc Bale (see them all here). I am completely obsessed with this stunning mesh strap one (click here to see it). I chose to wear the silver colored one but this mesh style also comes in a rose gold version as well. The mesh strap is really nice as I feel it can be easily dressed up or dressed down and goes with pretty much any outfit! The face on this watch is a nice large size but I think it looks good on everyone and the strap can be adjusted to fit a very small or very big wrist with easy adjustment.
Right now ThePeachBox is offering 30% off your order with coupon code: BOXING-30. Hurry deal ends at the end of Friday December 29, 2017!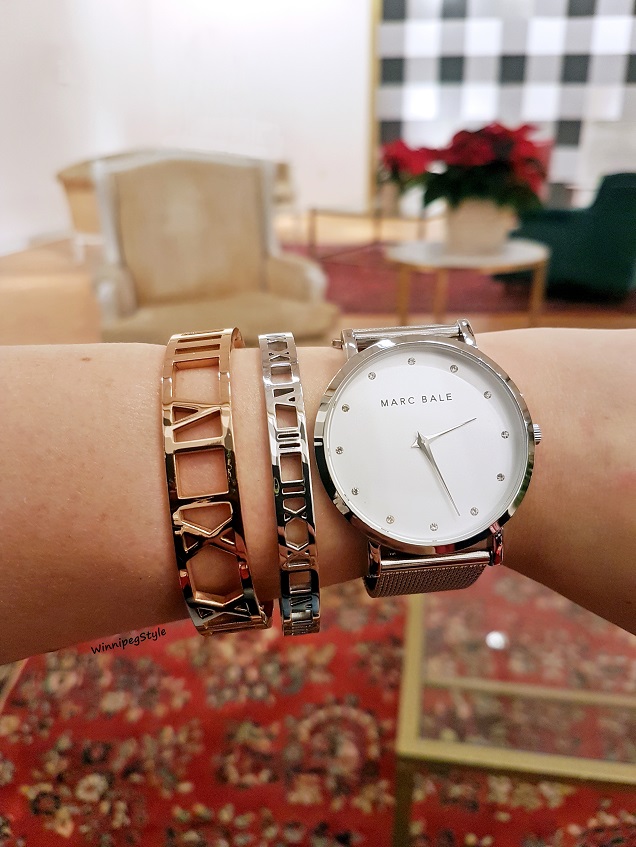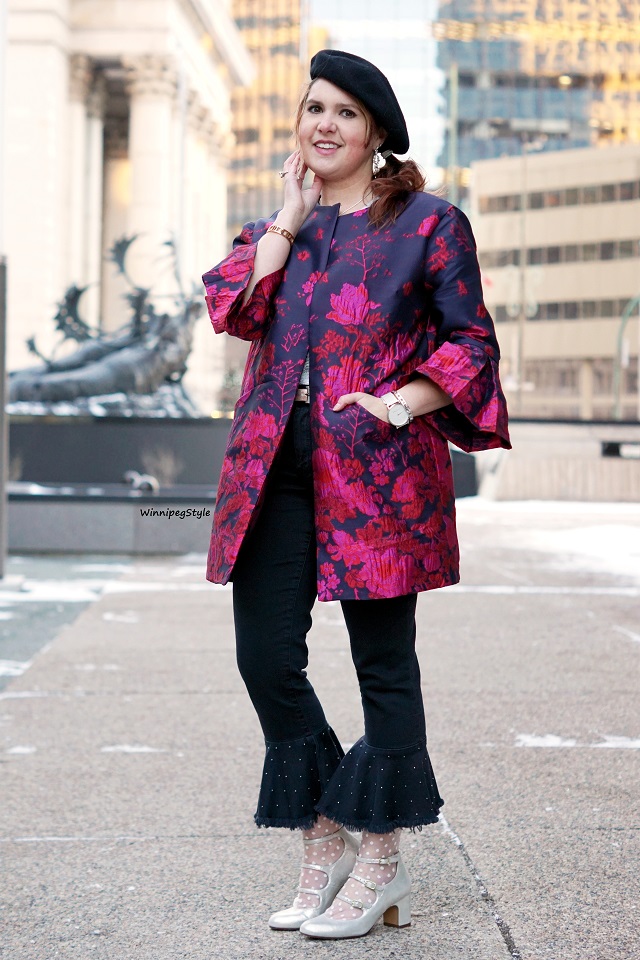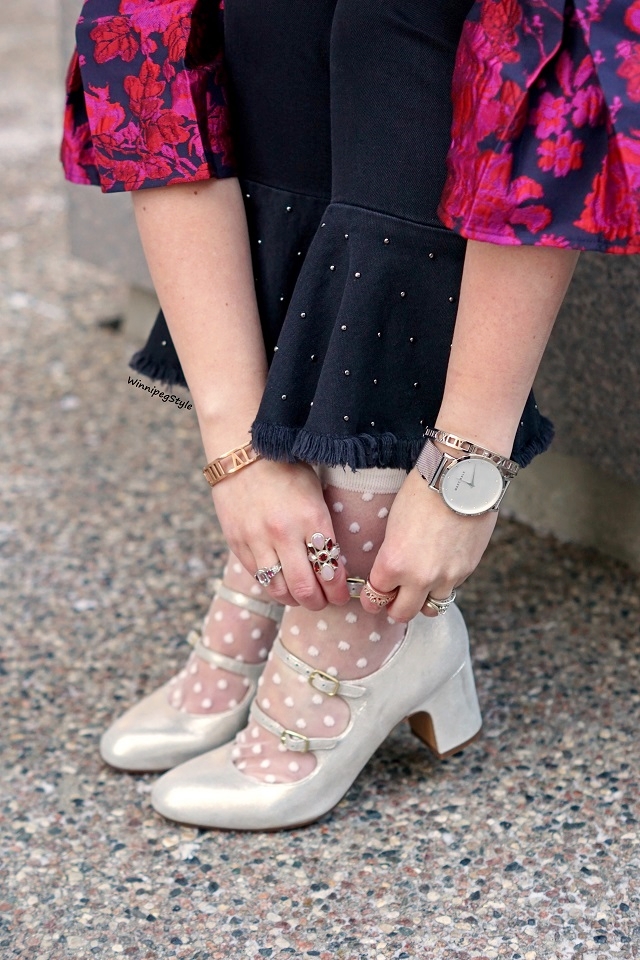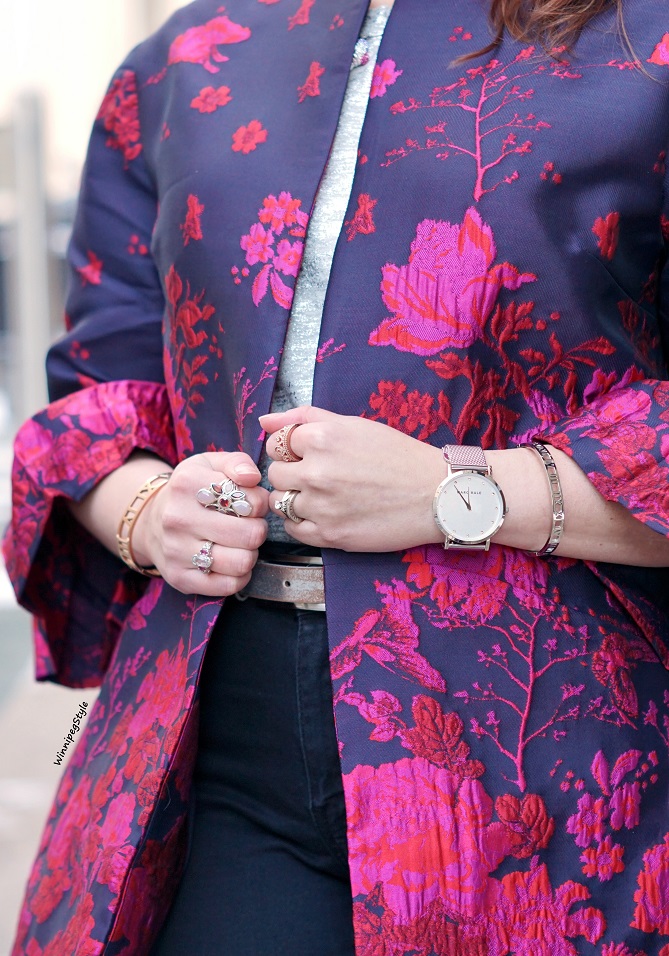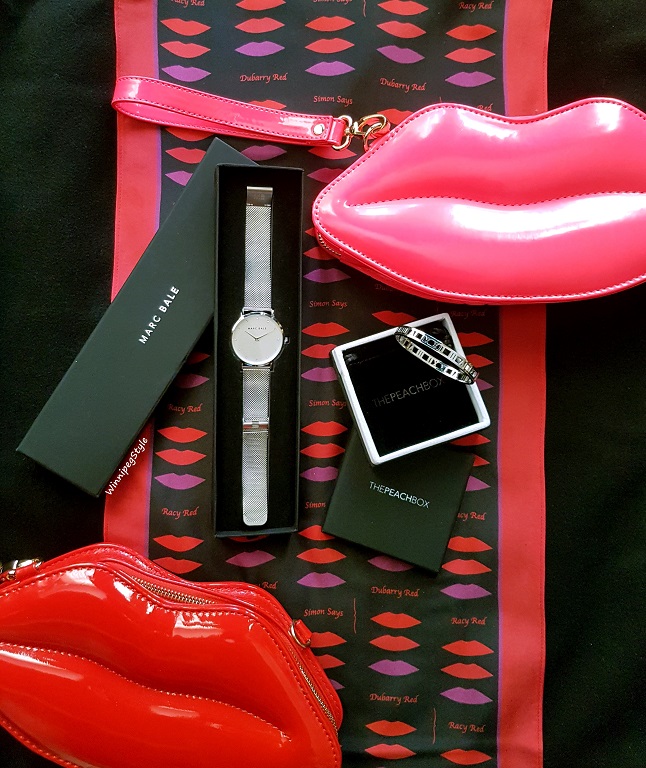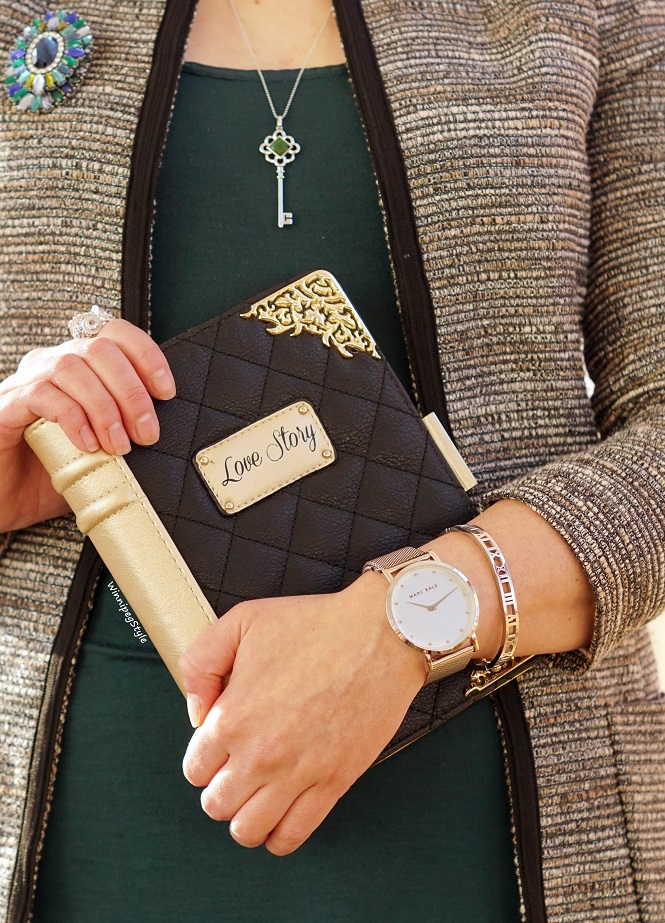 OUTFIT DETAILS
Watch – Marc Bale @ ThePeachBox
Roman Numeral bangles – ThePeachBox
Silver buckle shoes – Chie Mihara (style: Flawless)
Polka dot clear socks – Tabbisocks
Floral jacket – Eva Franco @ Anthropologie
Ruffle bottom jeans – Pilcro @ Anthropologie
Lip scarf – L'Wren Scott for Banana Republic
Lip clutches – Aldo
Love Story clutch – Aldo
Silver jacket – Melanie Lyne
Key necklace – Korite Ammolite @ The Shopping Channel