Wearing fantastic clothing always makes me feel great but my outfit isn't complete until I add the perfect accessories! A handbag is not just a thing that carries all of my essentials, it is something that compliments not only my outfit but me as well and tells people who I am. It doesn't matter if you like carrying a stunning simple bag or a fun wild bag but make sure it shows who you are.
I do love classic simple bags but my heart always goes out to the fun and unique ones. I guess that's just who I am. I love to see the look on people's faces when they see the adorable bag I am carrying. It usually starts a great conversation. My favorite handbags are always from Mary Frances. Her creative mind designs the most amazing bags and every season I must get another one to add to my collection. I treat all of her handbags with the best care putting them to sleep in their dust bags at night when I am done using them for the day. LOL. That way they will last forever and looking their best. I love all of the details Mary Frances puts into each bag. There really are so many details, right down to the littlest bead put in the perfect place. Just look at the adorable bag I am carrying from this seasons line. It's called 'Ride On' (click here to see it). It has the sweetest 3D bicycle scene on it! Everything about this bag is fabulous and it really does hold all of my essentials as the size is great. The bag does come with a detachable strap as well so you can wear it over the shoulder or crossbody making it perfect to wear with any outfit!
Check out all of the bags and accessories that Mary Frances has available (click here to see them all)
Some of my favorite bags available are Best Seller Books, Key to my Heart, Bubble Gum Machine, Buzzed Queen Bee but there are so many other fabulous ones!!
Don't you just love this tunic I am wearing?! (click here to see it) It's just perfect for summer!!! It is advertised as a dress but I personally wouldn't wear it as a dress. I am a very petite person and I find it to be too short and wide on me for that. One blow of the wind and I could be showing things I didn't intend to. LOL! I absolutely adore this piece as a tunic though and even when I picked it I knew I wanted to wear it as a tunic. It is extremely comfortable and it's 100% cotton so it's perfect for the warm days to stay cool. The embroidery is gorgeous too and I really like the unique trim around the hem and on the cuffs!
And Yes!, after I took these lovely photos I actually went for a bike ride in this outfit!!!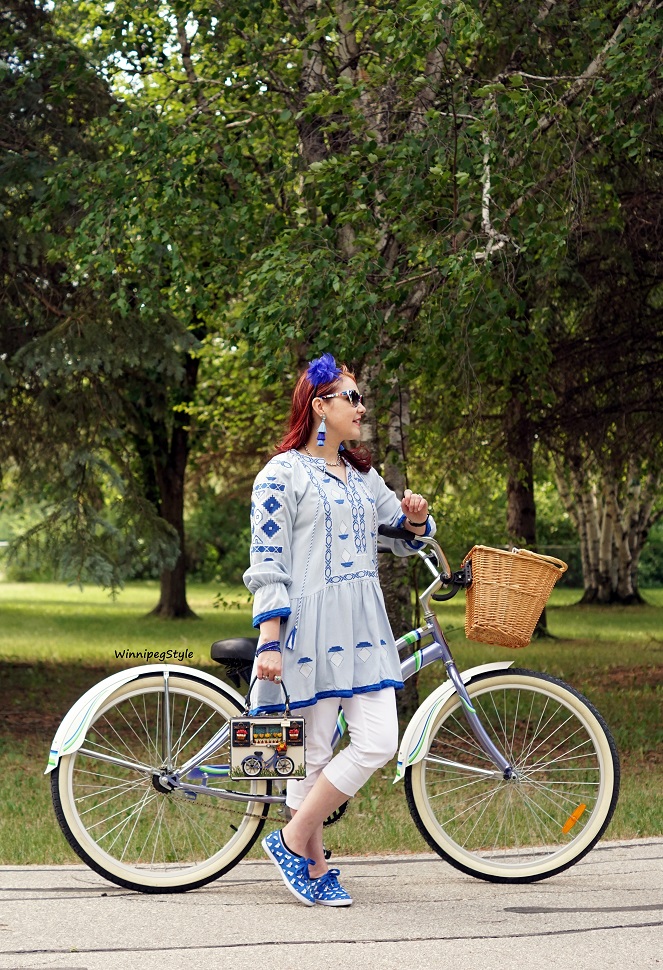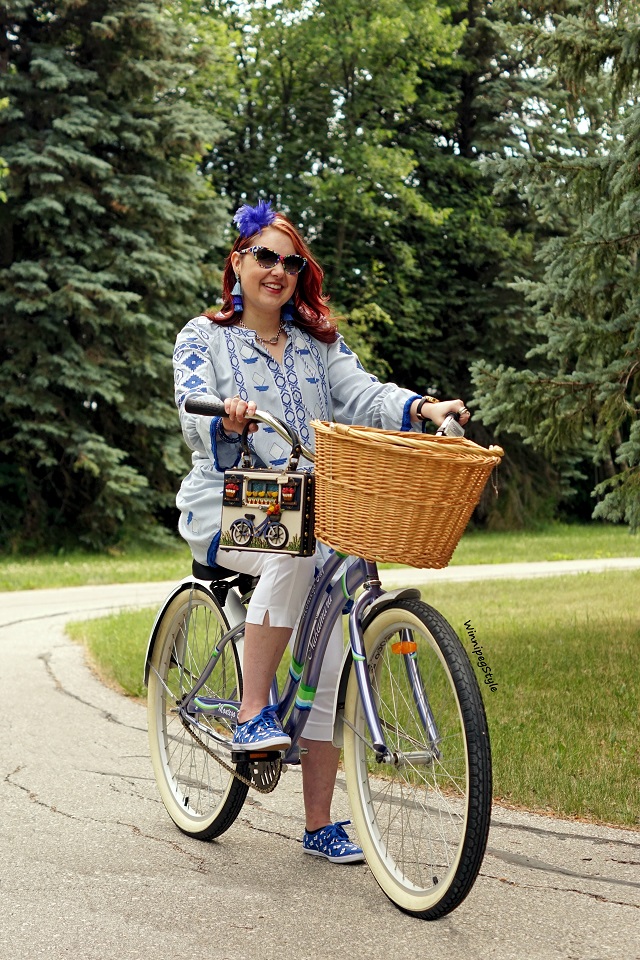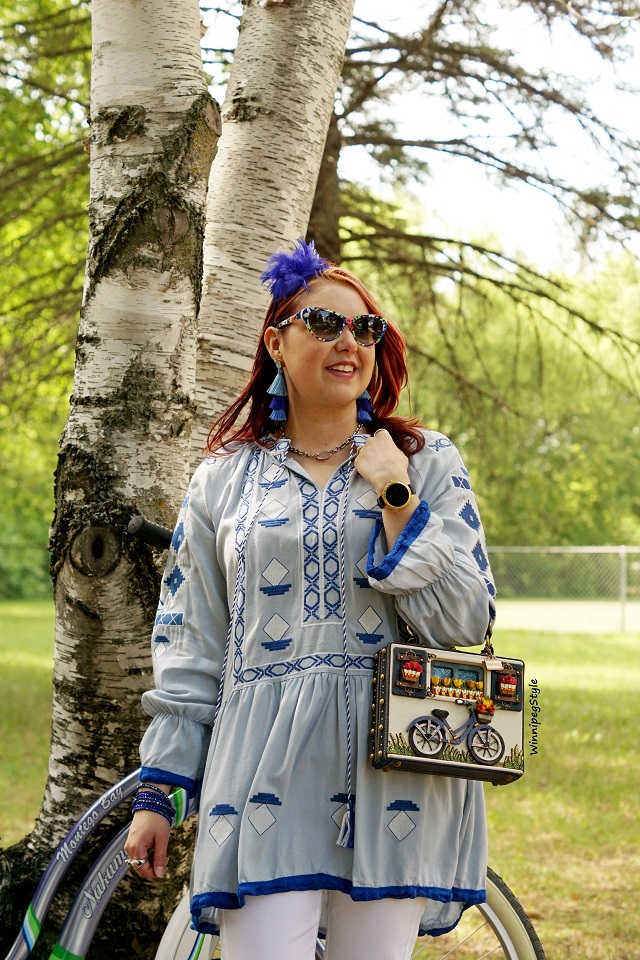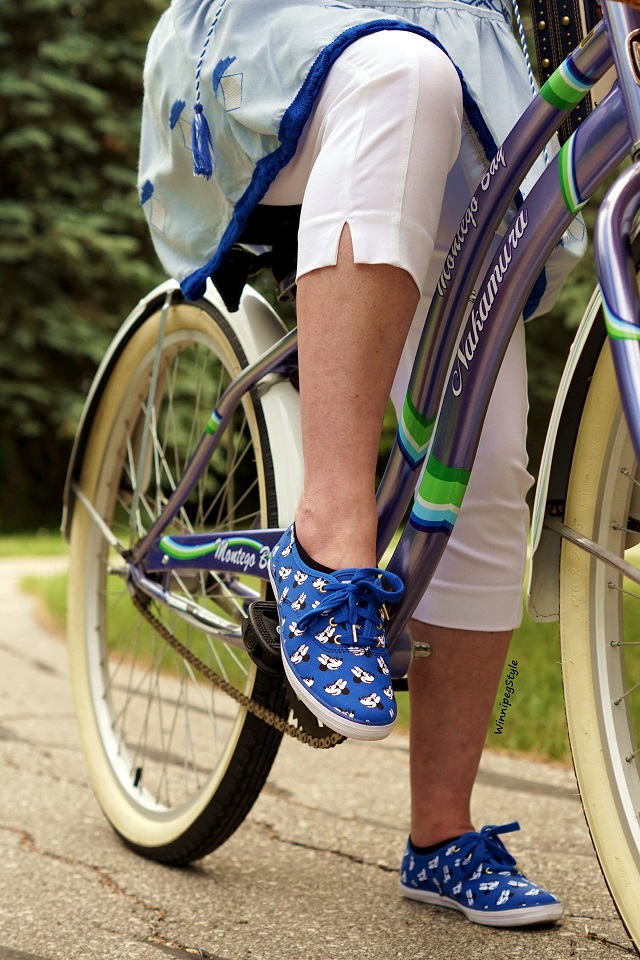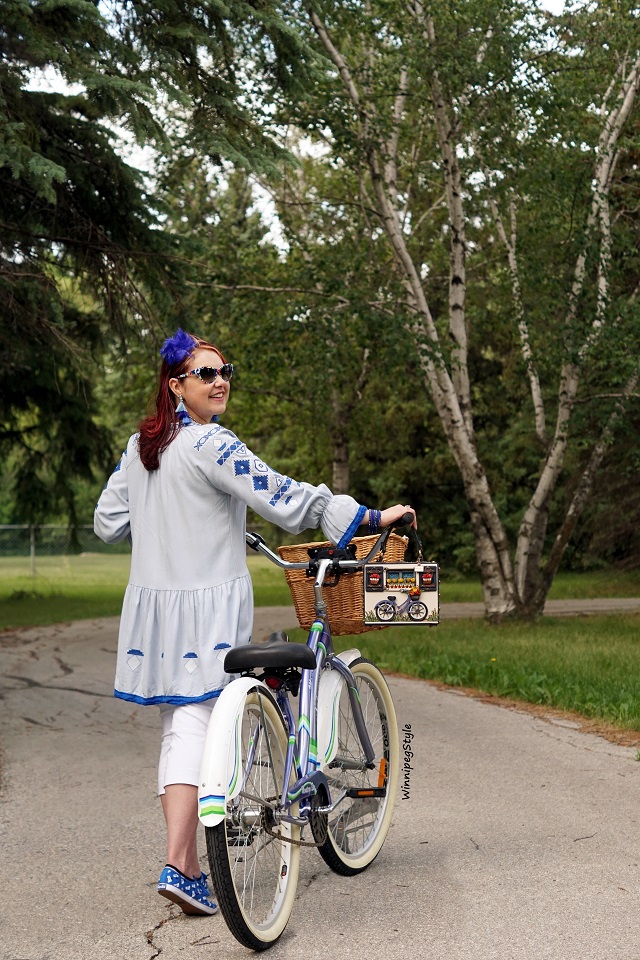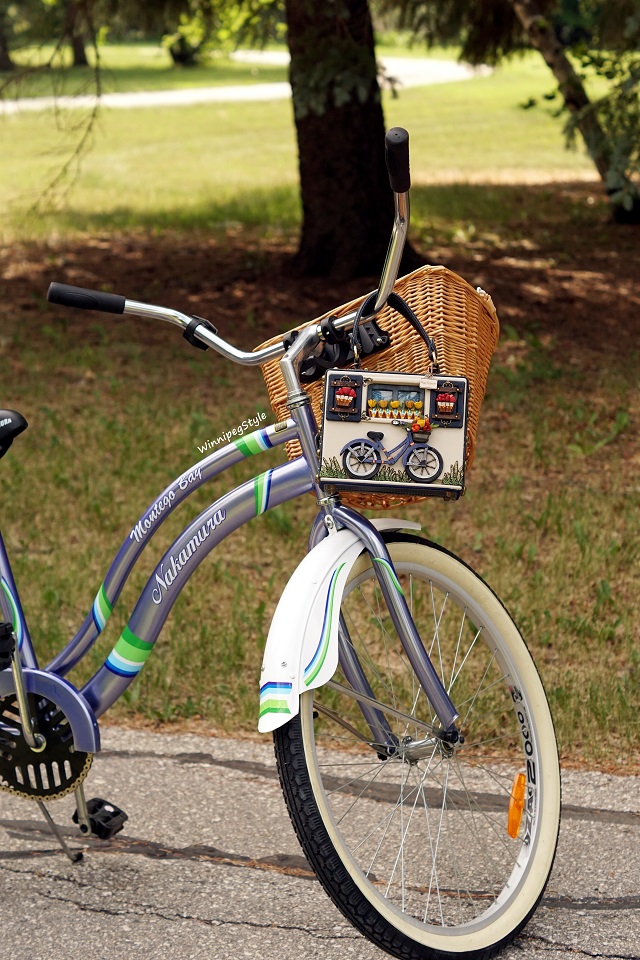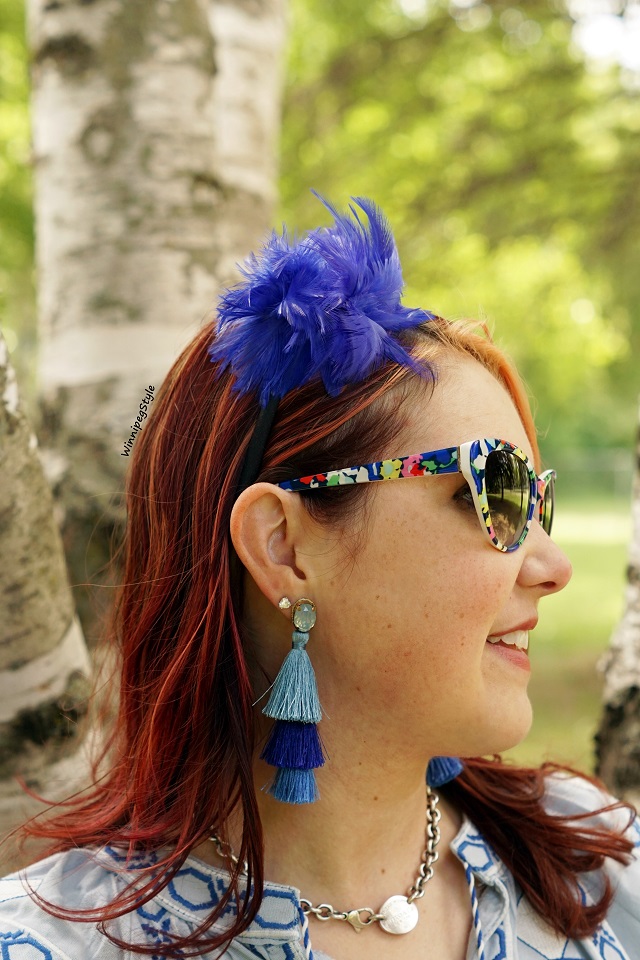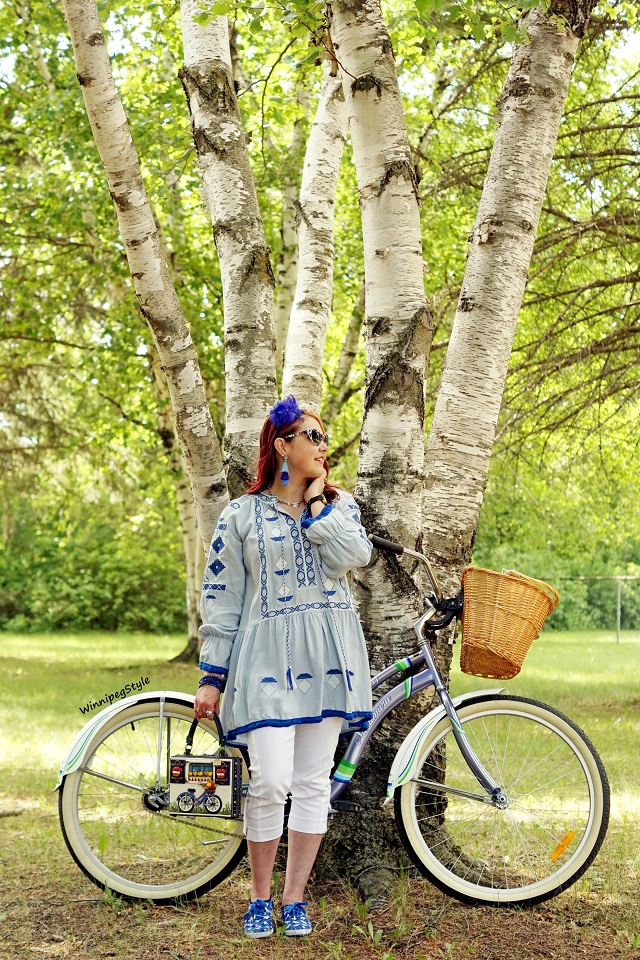 OUTFIT DETAILS
'Ride On' bicycle bag – Mary Frances
Feather headband – Burlington Coat Factory
Tassel earrings – Anthropologie
Necklace – Tiffany & co.
Sunglasses – Kate Spade New York @ Winners
Bracelet – Swarovski
Watch – Kate Spade New York @ The Bay
Capri pants – Reitmans
Minnie Mouse sneakers – Keds @ Browns
Bicycle – Nakamura @ Sport Chek
Wicker bike basket – Scheels