One trend I really like, that is not fashion related is those adult coloring books. I see them for sale everywhere and I have even seen a few adult coloring book groups. Although I haven't joined any groups I have purchased a few books for myself as I have loved to color my whole life. As a child I would enter quite a few coloring contests as I got to show my creative side. I think I would use the brightest colors possible and I am sure you would believe that about me by the way I dress today. I find doing these adult coloring books relaxing and they are definitely a lot more challenging than the kids ones. Although I wouldn't mind still doing one of those every now and then. LOL.
You can imagine my excitement when I saw this bright pencil crayon skirt from Chicwish online! (Click here to see it) I knew I needed to have it in my life! Chicwish always has amazing prints but this one seemed extra special to me! I can't wait to style it so many different ways and of course with some bright colored tops! I don't often wear a peplum top with full skirts but this one just seemed to work well with it.
Are you into the adult coloring book trend too?
OUTFIT DETAILS AFTER THE PHOTOS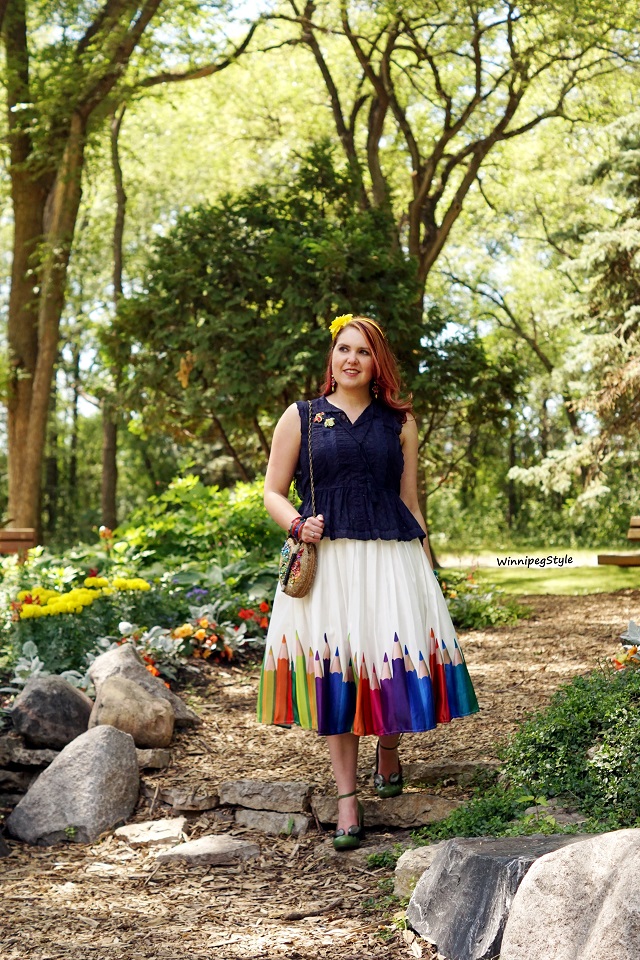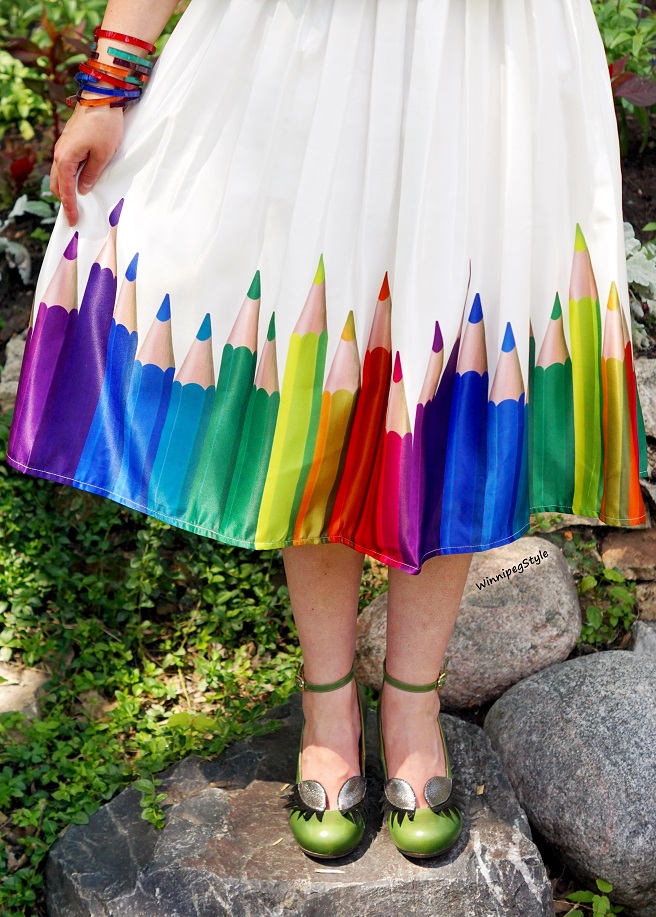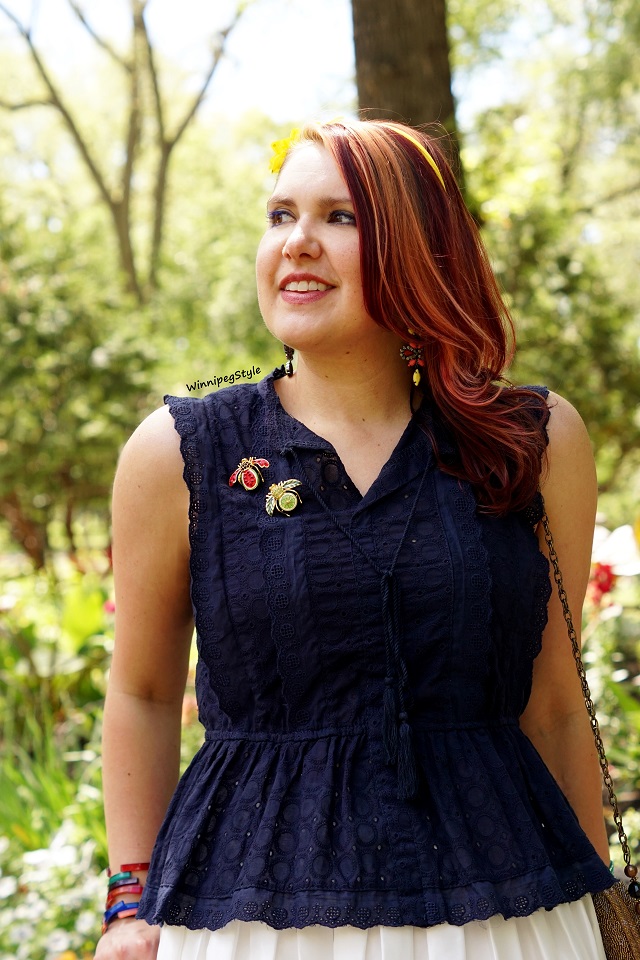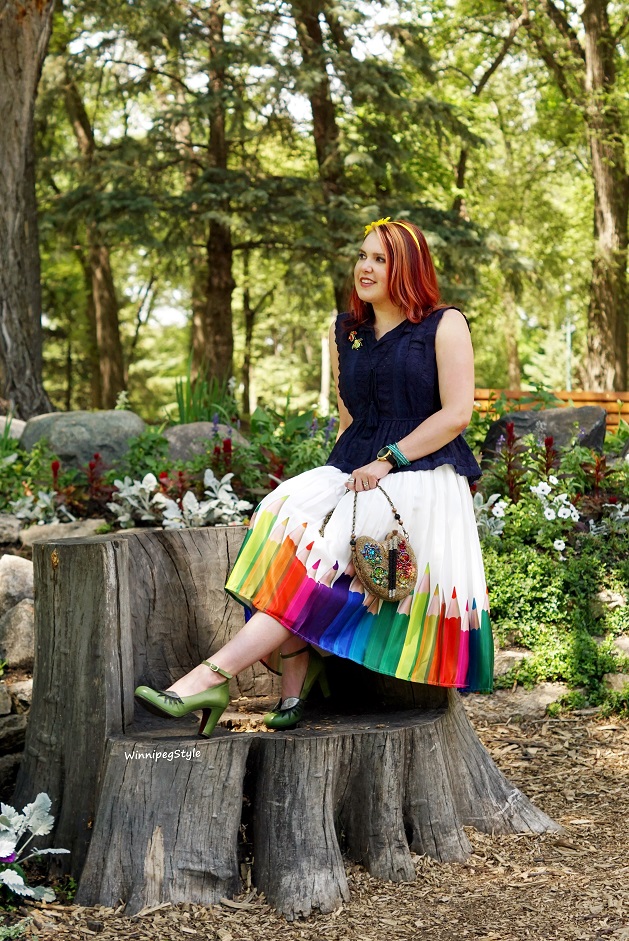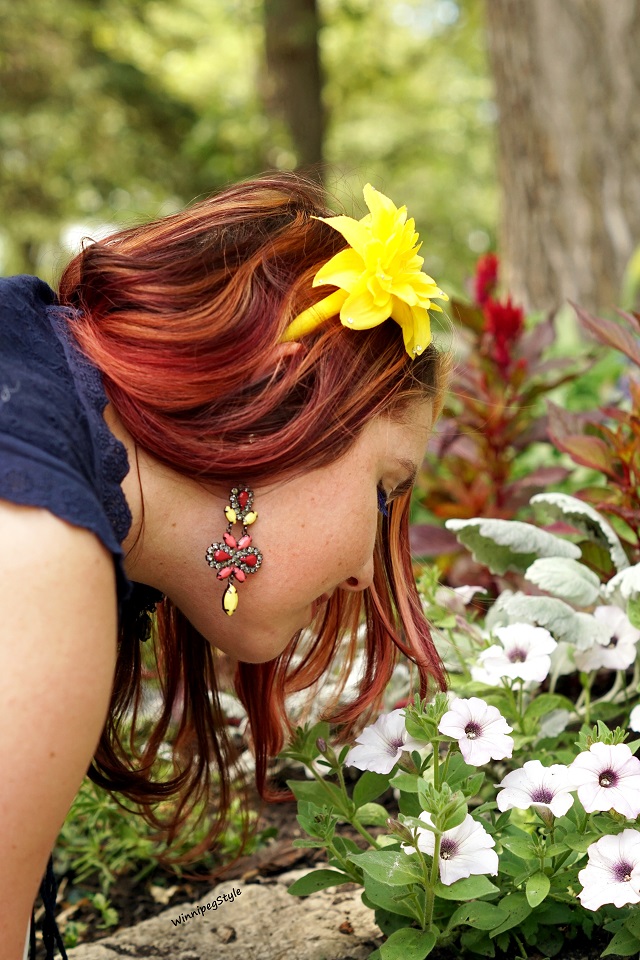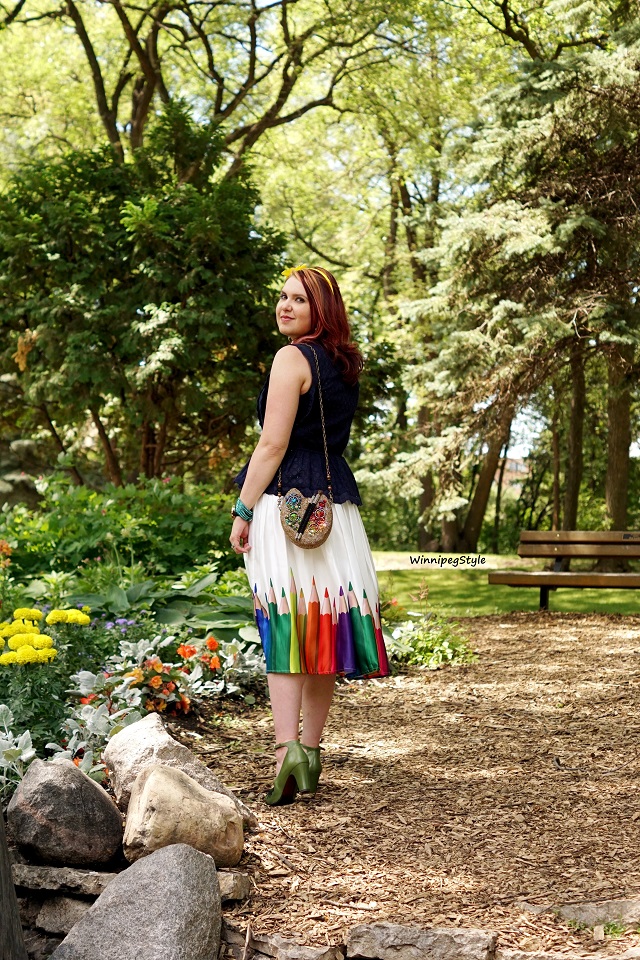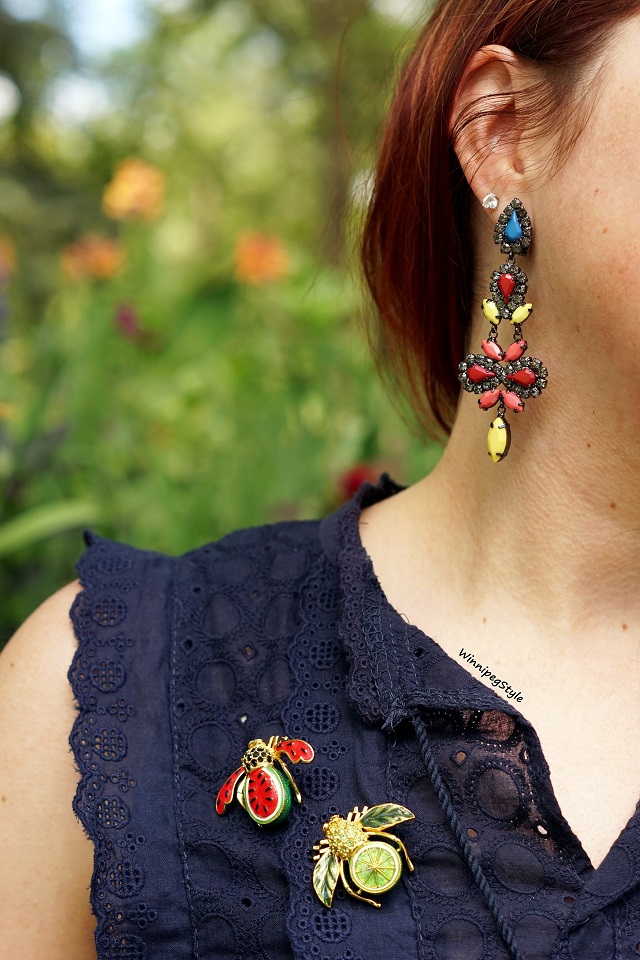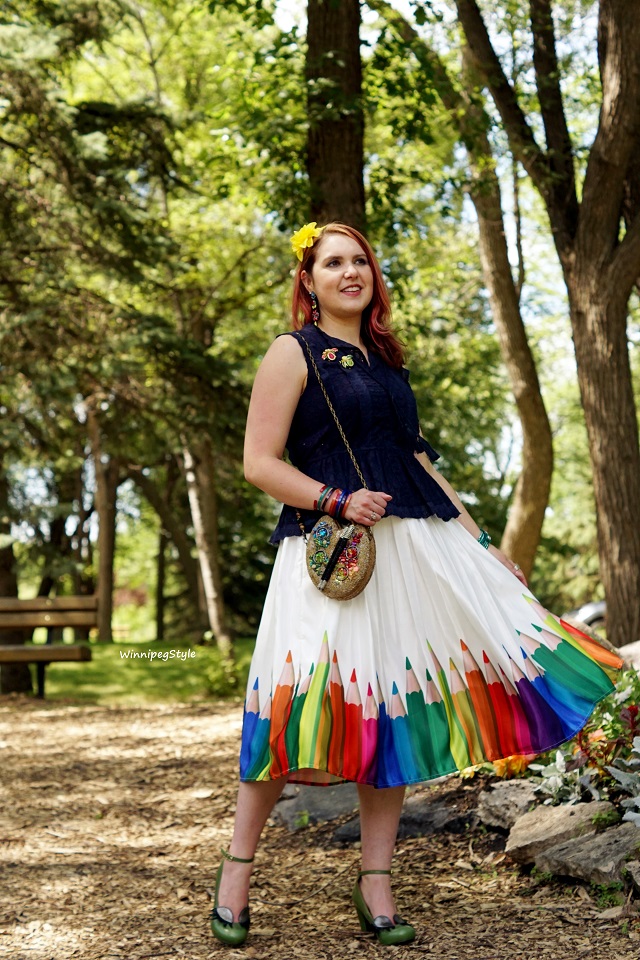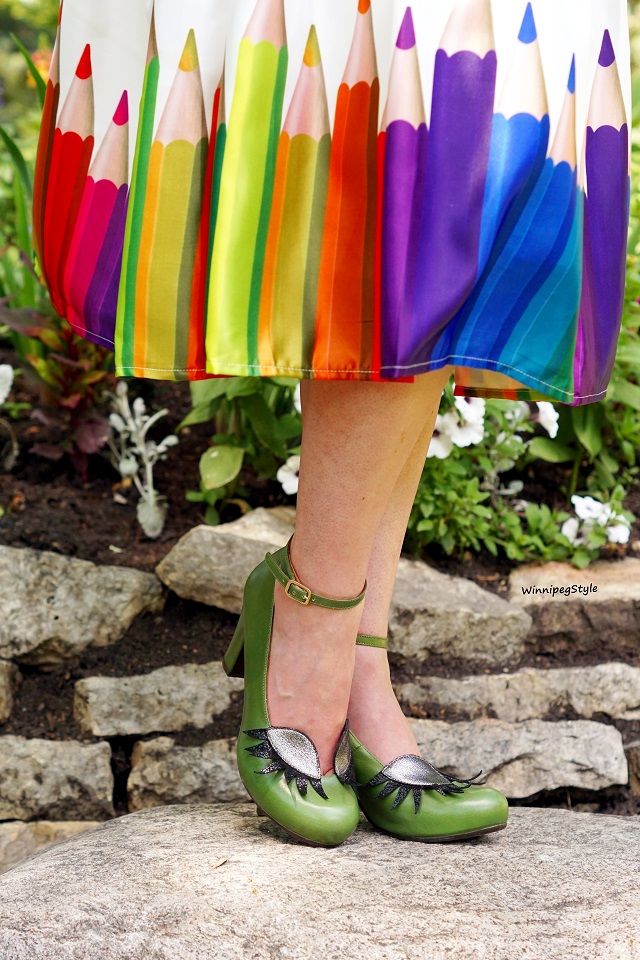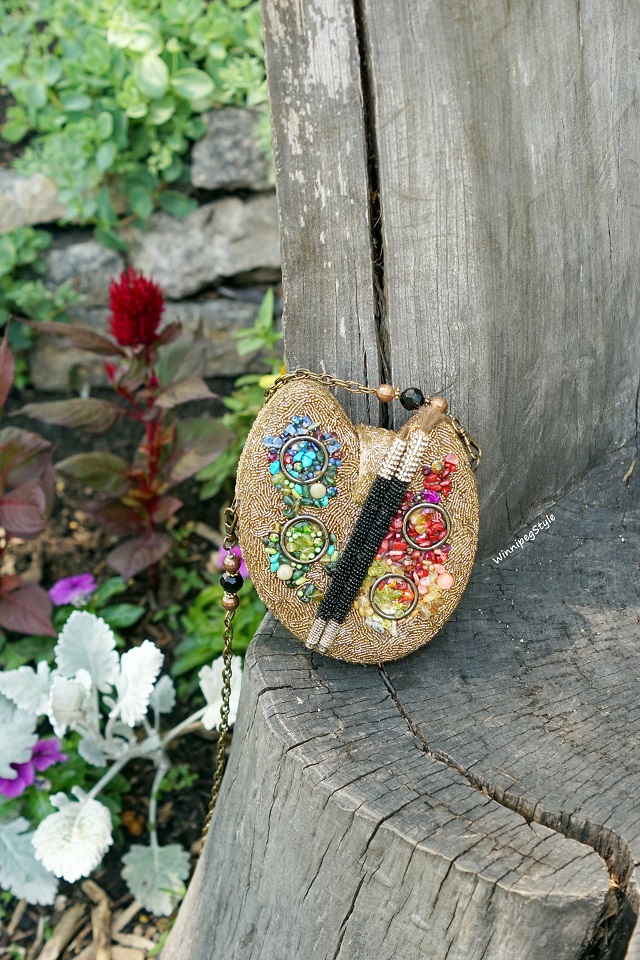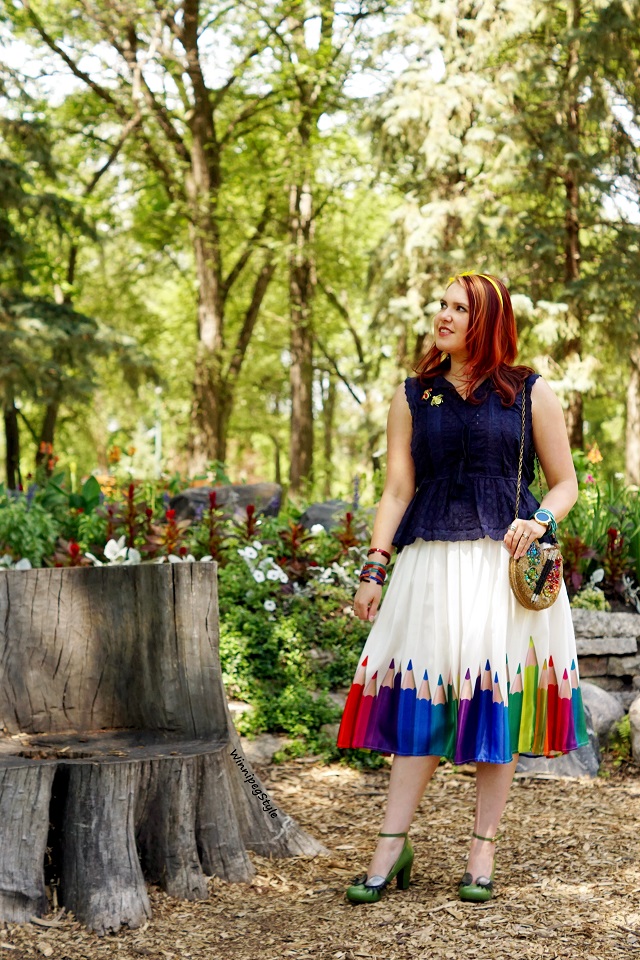 OUTFIT DETAILS
Pencil crayon print skirt – Chicwish
Eyelet lace peplum top – Chicwish
Painter's pallet bag – Mary Frances
Headband – Icing
Fruit bee brooches/pins – Joan Rivers @ The Shopping Channel
Eco-friendly resin bangles – dConstruct
Watch – Kate Spade New York @ The Bay
Crystal wrap bracelet – Swarovski
Earrings – BCBG Max Azria
Eyelash eye shoes – Chie Mihara