I am always happy to add a cute purse to my collection of fun novelty bags especially one with a whitty saying on it too! This bag from Bag Me Baby is adorable! (click here to see the bag) I love the way it looks like a giant piece of candy and it has such a cute saying on it 'Bon Bon Voyage'. How can this bag not make you smile?! It holds all my essentials and I like that I can remove the shoulder strap and carry it like a clutch to change the look of it. This bag is a must have for anyone with a sweet tooth!
Bag Me Baby carries some really cute affordable bags for everyone. Check them out! I am sure you will find the perfect bag for you!
*Use Promo code: WINNIPEGSTYLE to get an extra 5% off your entire Bag Me Baby purchase!
Isn't this embroidered tunic dress (click here to see it) just perfect for summer?! I love the extra details that were put into it! The longer ruffle sleeves, the ruffle hem and also some embroidery on the back. Some times I see designs that only have embroidery on the front but it's nice having that extra detail on the back.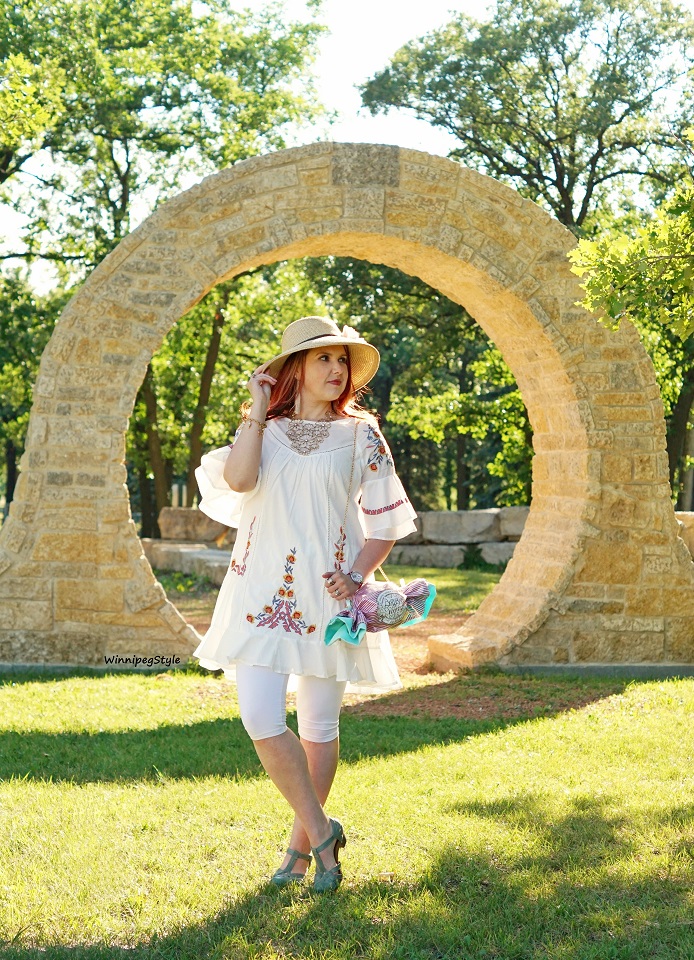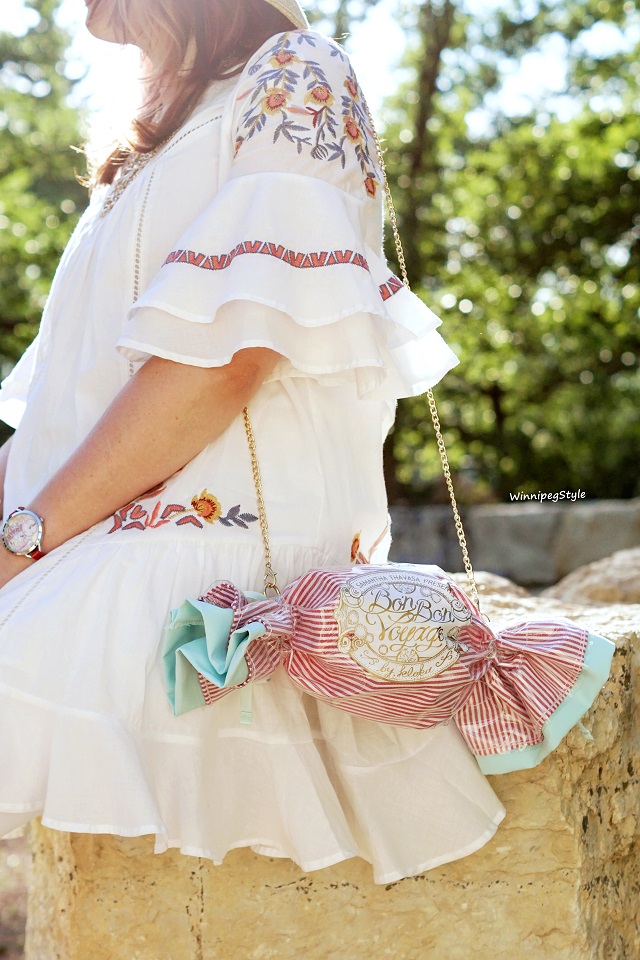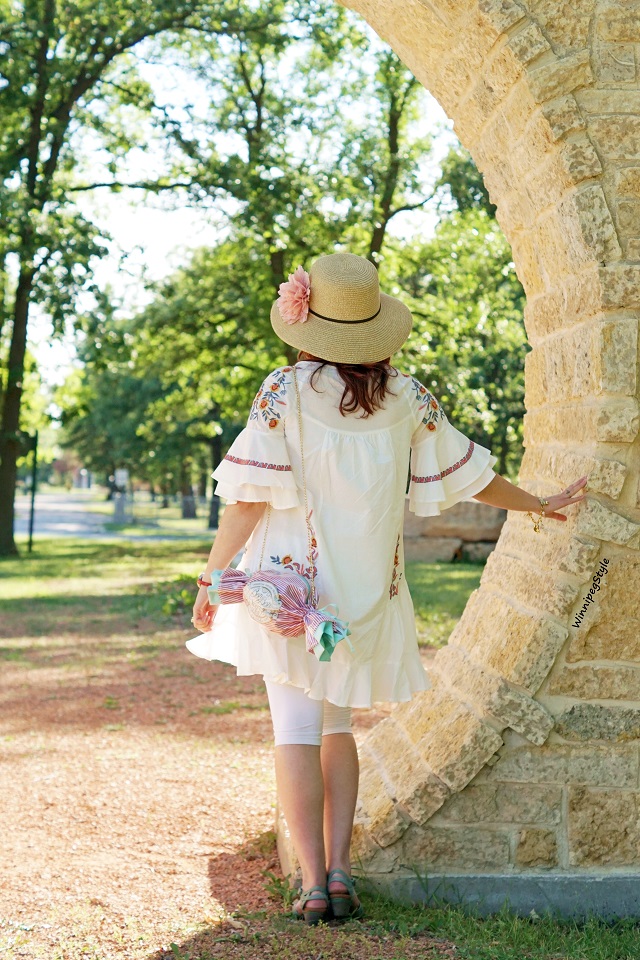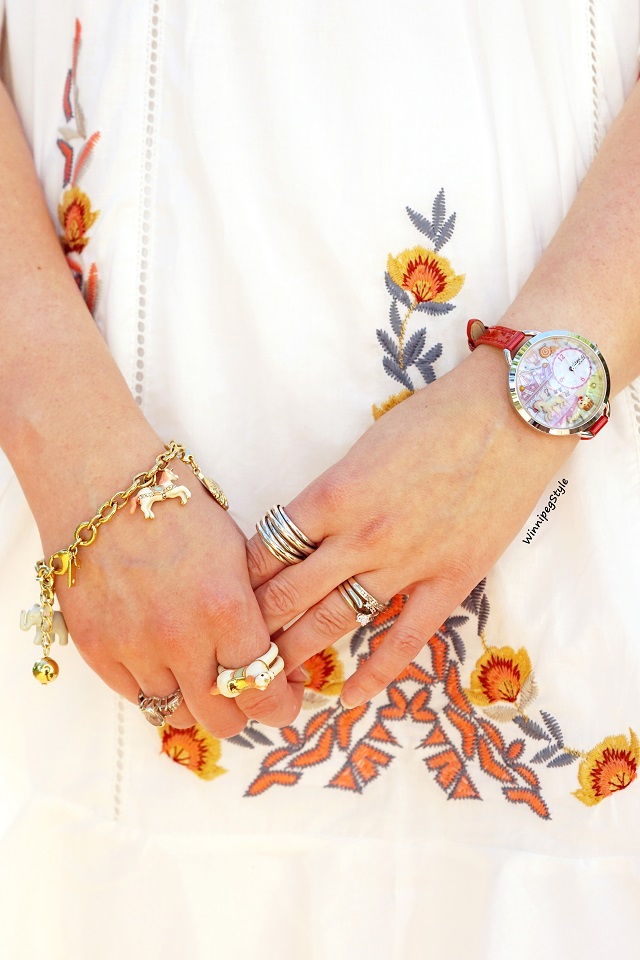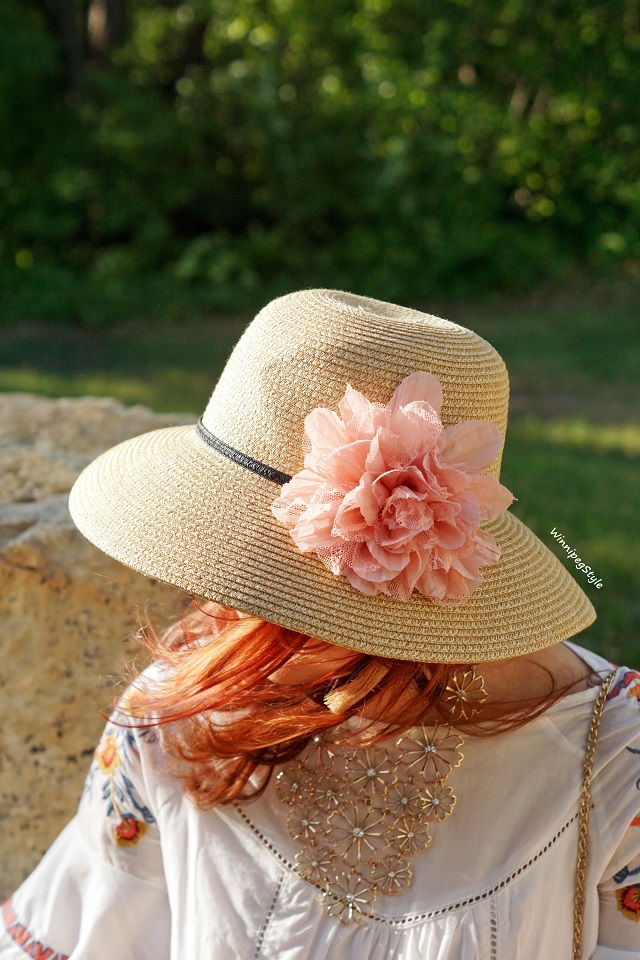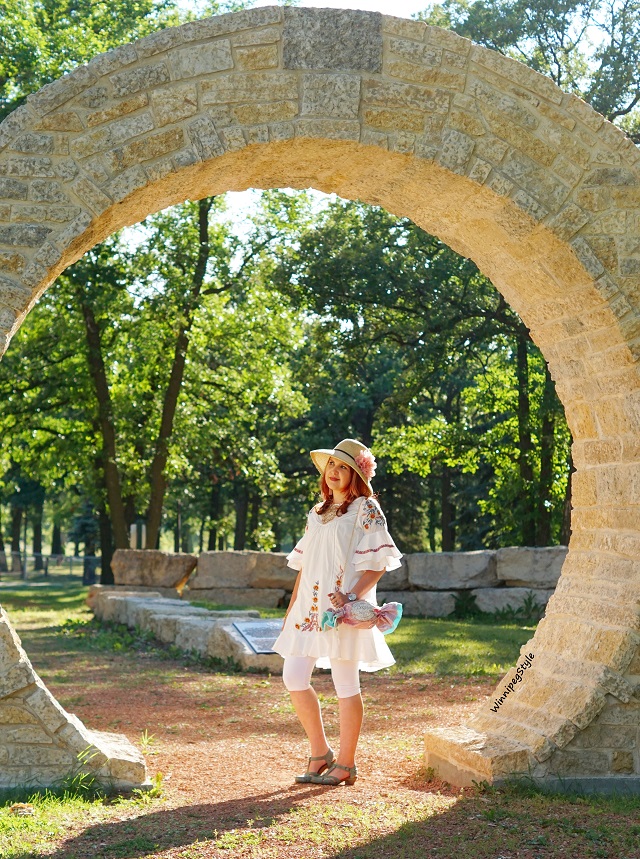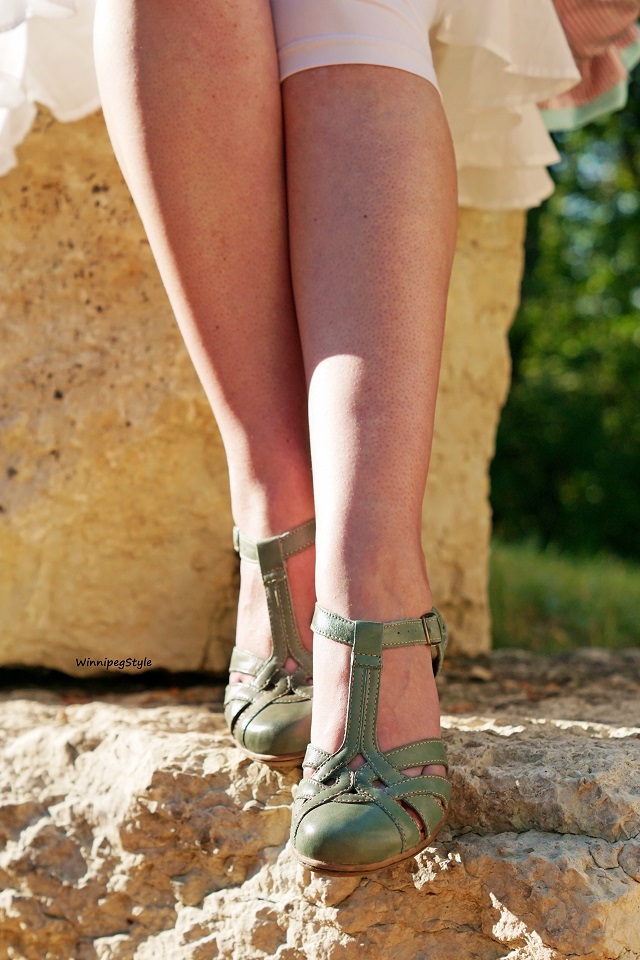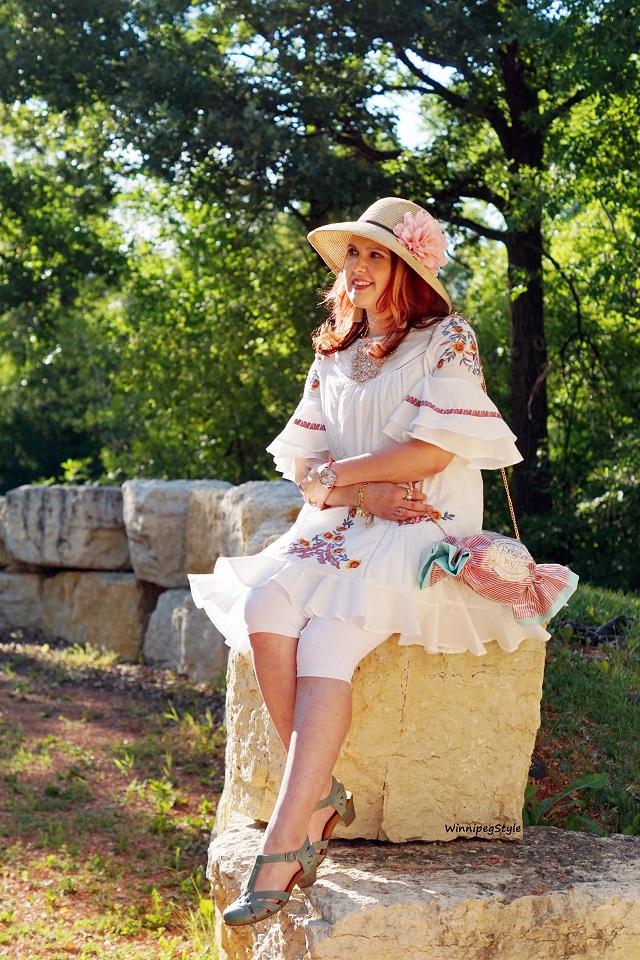 OUTFIT DETAILS
(Get an extra 5% off your 'Bag Me Baby' purchase with coupon code: WINNIPEGSTYLE)
Leggings – Hue @ The Bay
Straw hat – Miu & Go @ Winners
Necklace – Foever 21
Watch – BB & B
Carousel horse ring – Kate Spade New York
Charm bracelet – Kate Spade @ Winners
Shoes – Cobb Hill @ Rockport