Fall is definitely here as you can see in my photos! Fall is such a beautiful time of year but it seems to last a very short period of time here. I try to make the most of this season and enjoy it's beauty by being outside and going for walks as much as possible!
Fall has to be my favorite season for fashion! Such great pieces are designed in the most beautiful colors and fabrics that can be worn into other seasons as well!
This patched sleeve t-shirt from April Cornell is one of my favorite pieces this season! (See it here: Canada – click here, USA – click here) I honestly love it so much!
See my promo code below to get 20% off!
I love to wear t-shirts/tops with my pants and skirts and also layer them with vest but most are just quite simple. This 3/4 sleeve t-shirt is really special and has just the right amount of detail with the pretty patches on the sleeves. I am totally obsessed with this piece and seriously want to wear it every day. It's so comfy and to me it is the perfect t-shirt for every occassion!
To see all that April Cornell has to offer click here in Canada or Click here in the USA
*** PROMO CODE OFFER!!! ***
Get 20% your order of Regular Priced items with promo code: WINNIPEGSTYLE
Offer is good until October 31st, 2018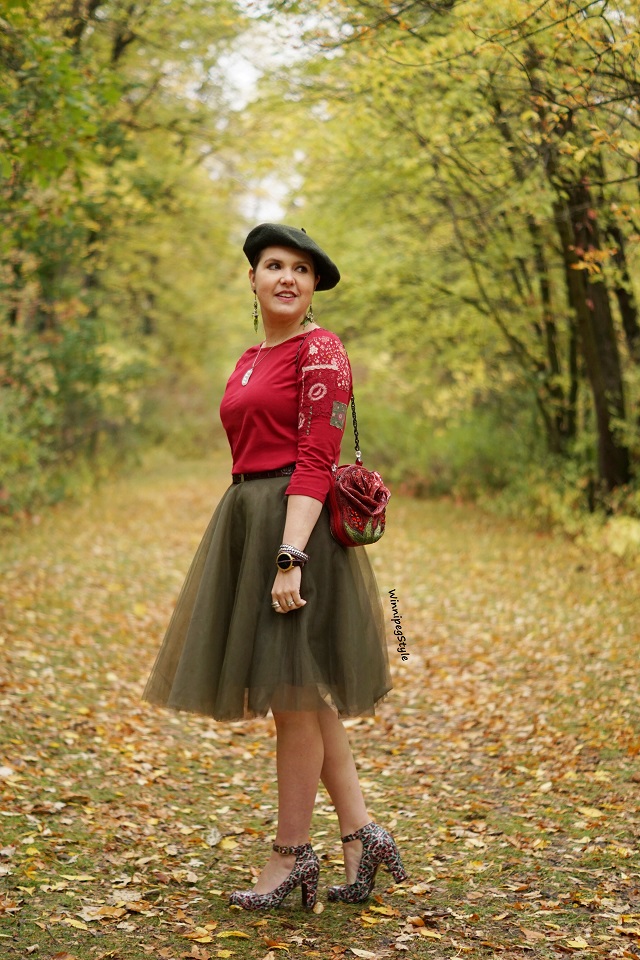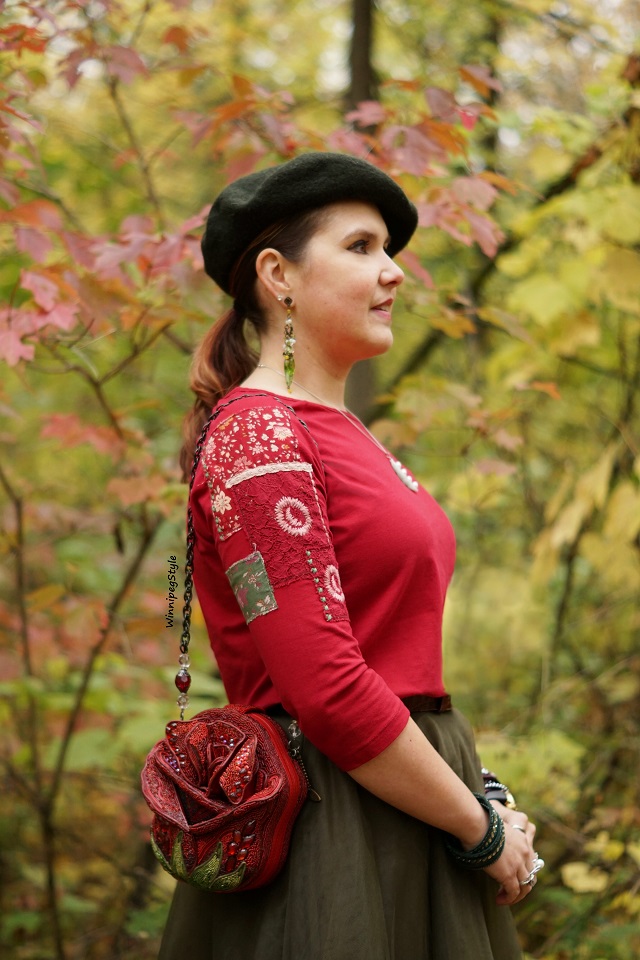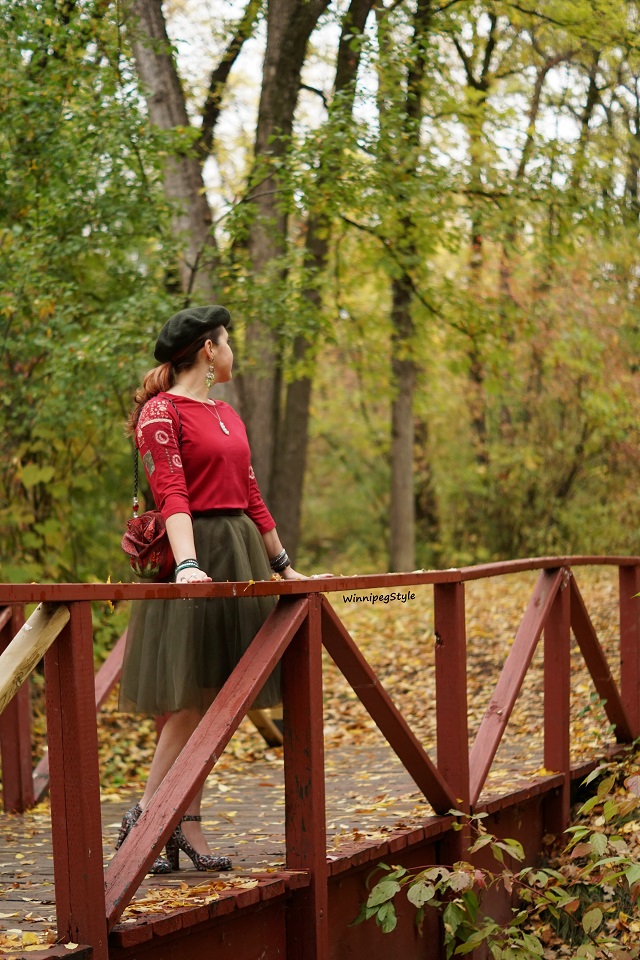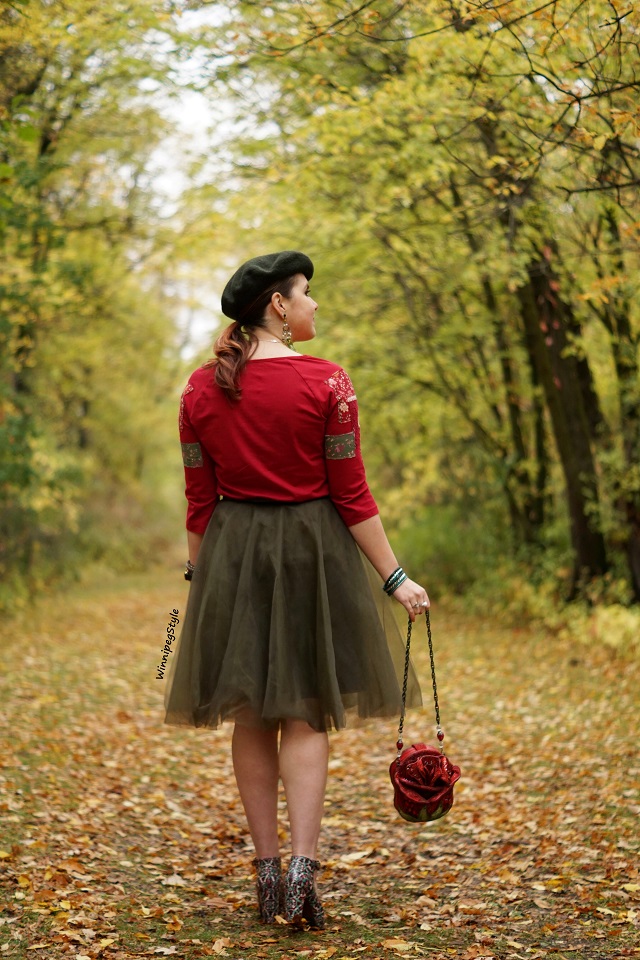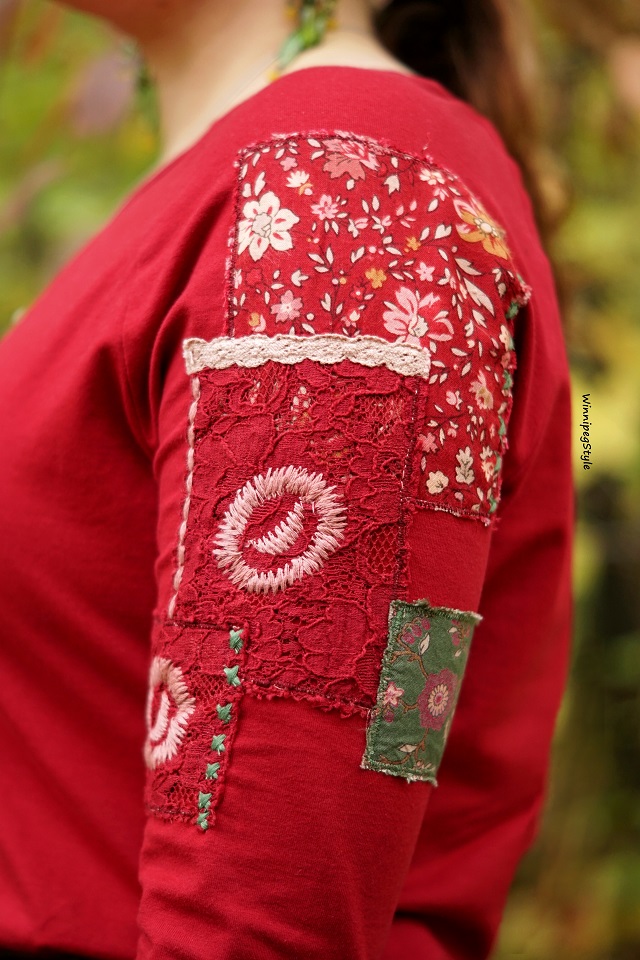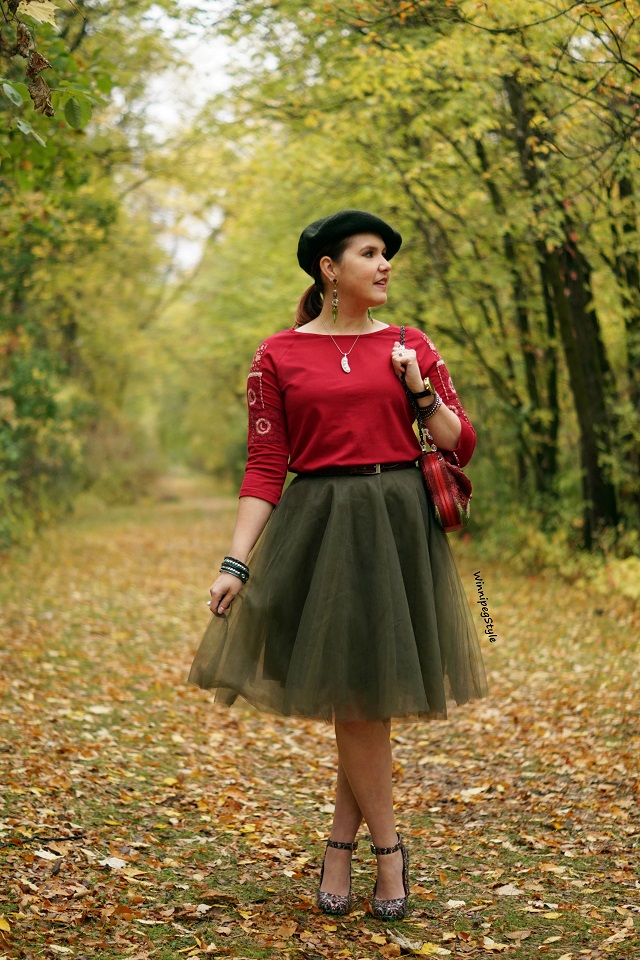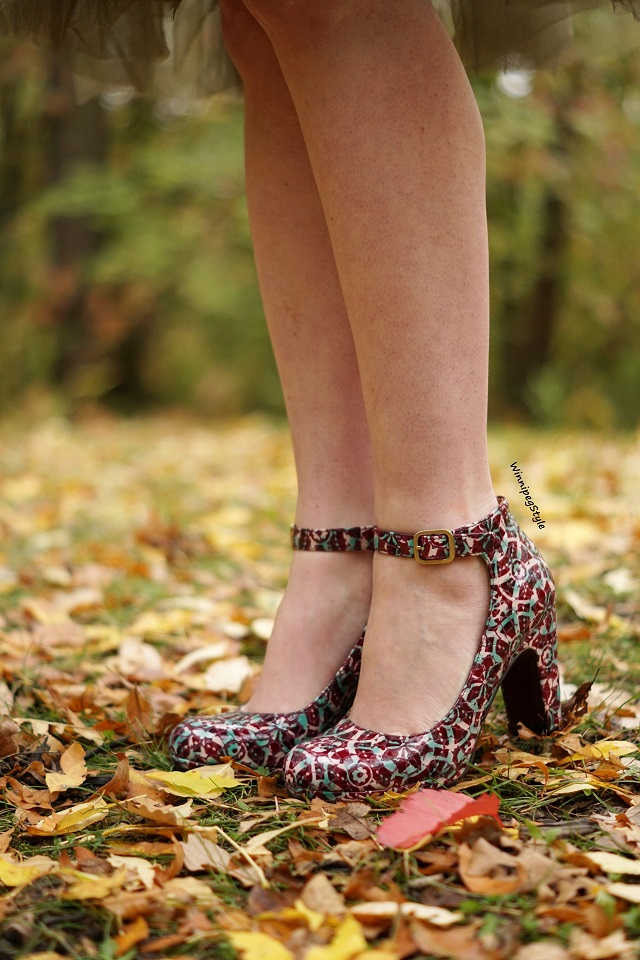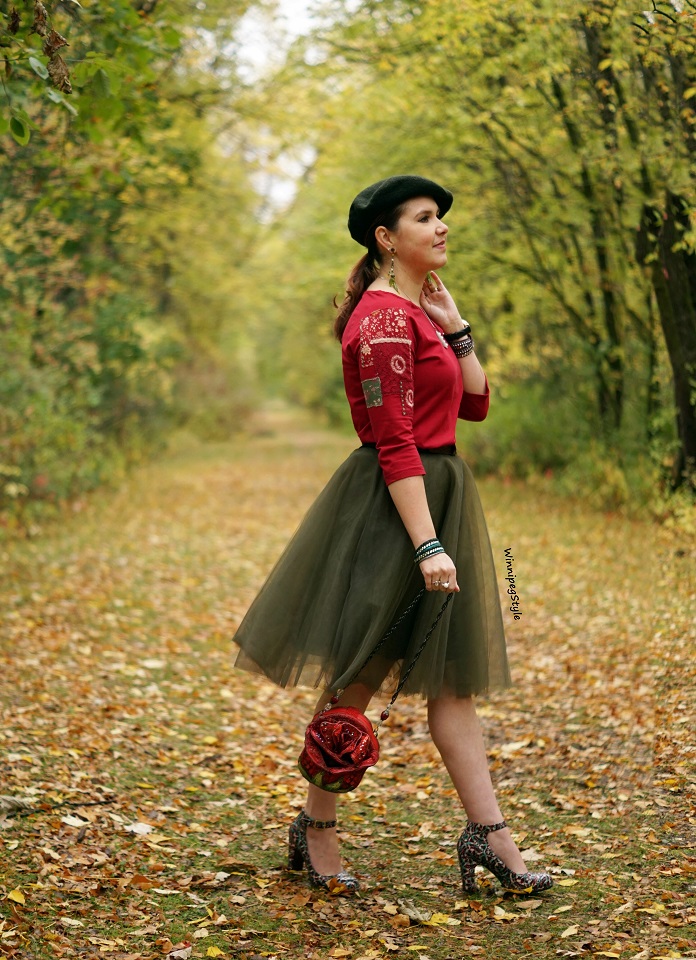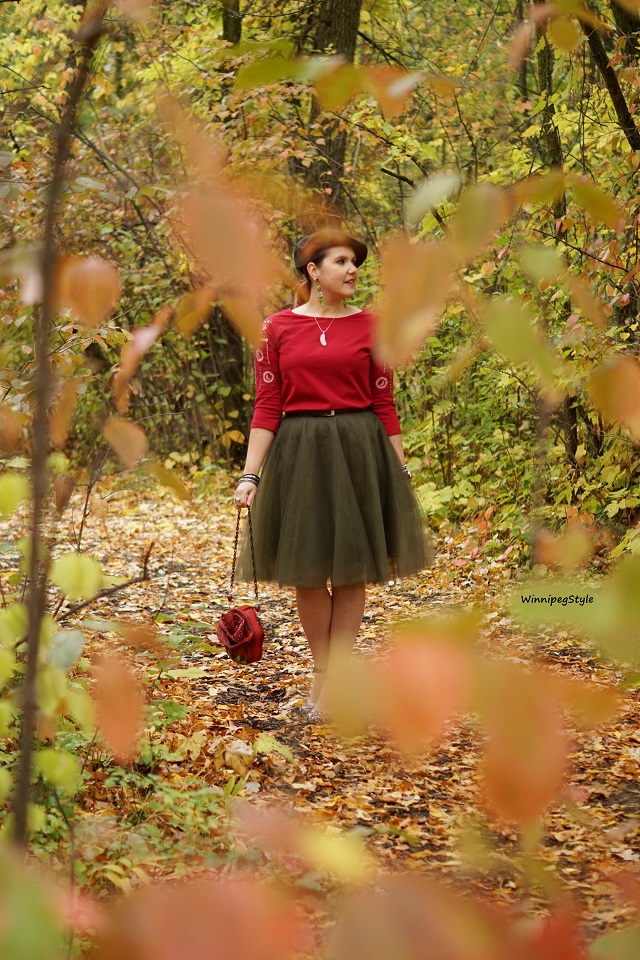 OUTFIT DETAILS
Patch sleeve t-shirt – April Cornell (Canada – click here, USA – click here)
Tulle skirt – Chicwish
Rose bud bag – Mary Frances
Beret – Joe Fresh
Earrings – Joan Rivers @ The Shopping Channel
Jade necklace @ The Shopping Channel
Belt – Danier
Wrap bracelets – Swarovski
Watch – Kate Spade New York @ The Bay
Shoes – Chie Mihara (Normand)