You can never go wrong with a classic black and white outfit and by adding a bright pop of color sure makes the whole outfit stand out! I think my favorite color to add is bright red as the contrast is so fantastic!
The black and white pieces I am wearing sure are unique all on their own and don't need any help with standing out but they still look gorgeous with the red color! This paper crane printed midi skirt is so neat (click here to see it). I have always been fascinated with origami and loved to try to make different things with the paper, but the classic crane or swan is still my favorite. Have you ever tired to make any kind of origami?
Now I have to talk about this stunning sweater I am wearing! (click here to see it) The body is made from the most comfortable soft knit with a little cut out piece at the chest and the sleeves are a very soft mesh with pearl embellishments. Very unique and perfect to dress up or even wear more casually. The options are endless!
What is you favorite color to wear with black and white?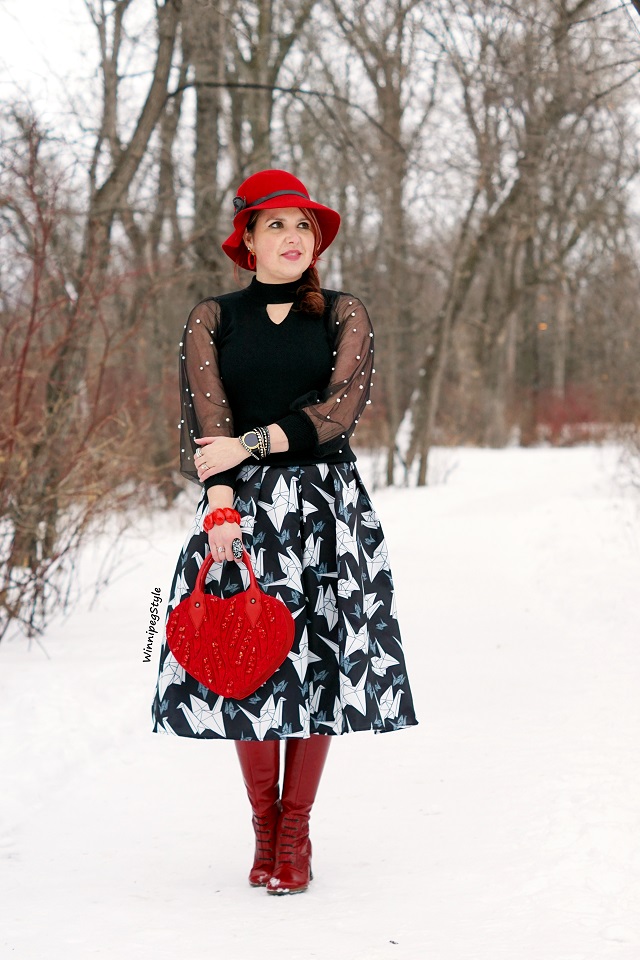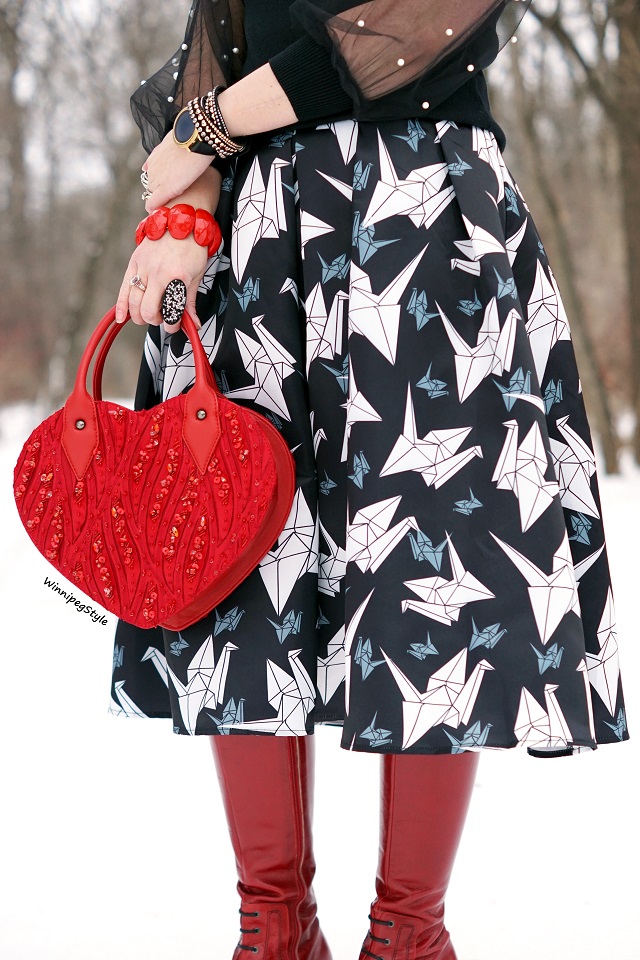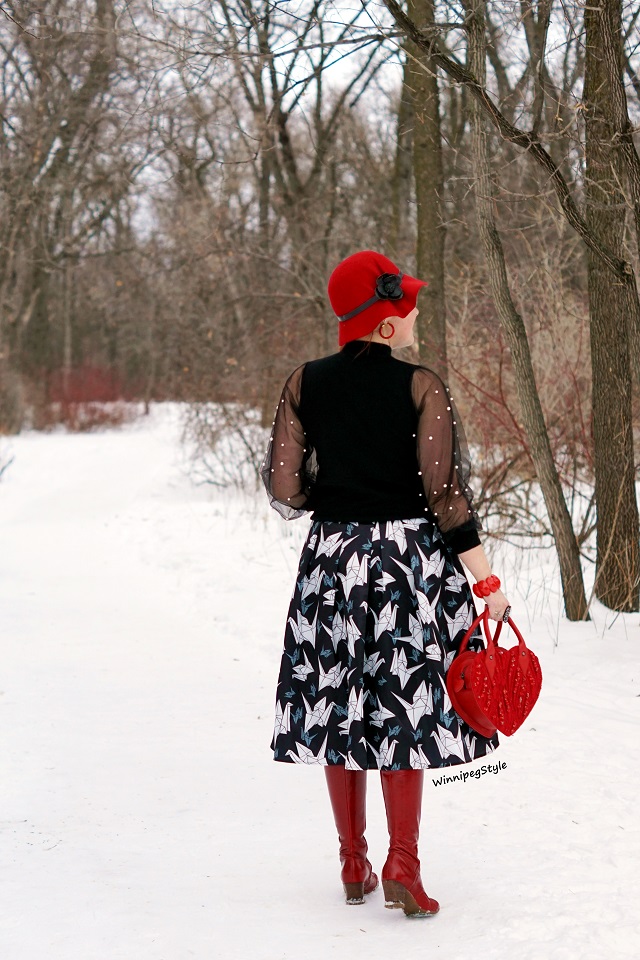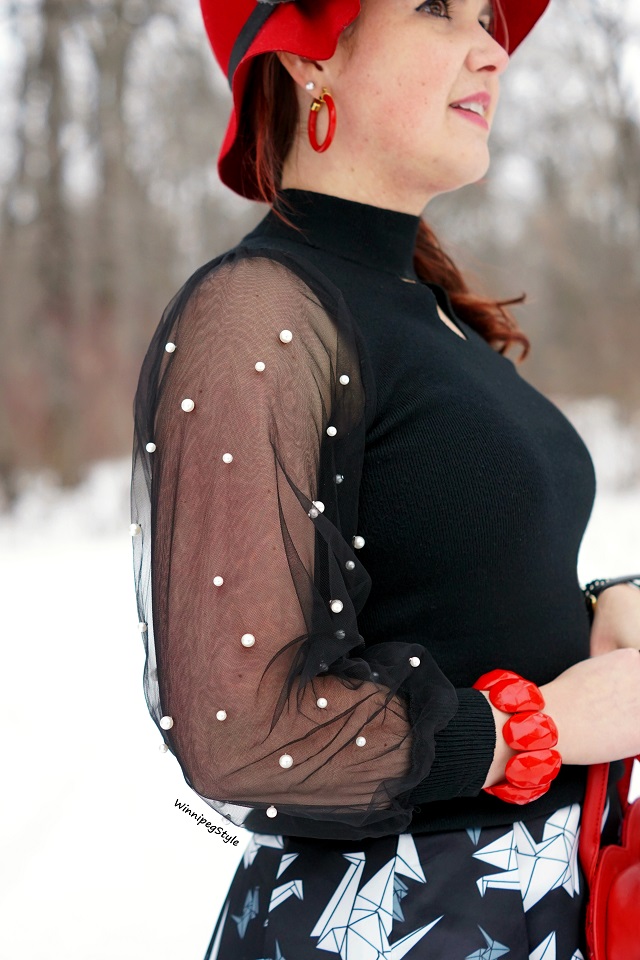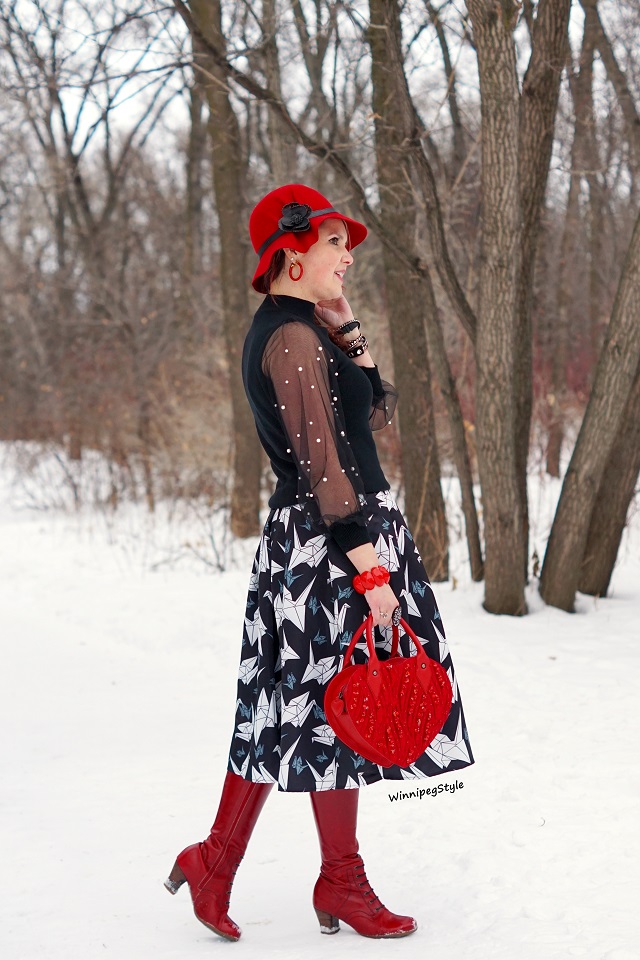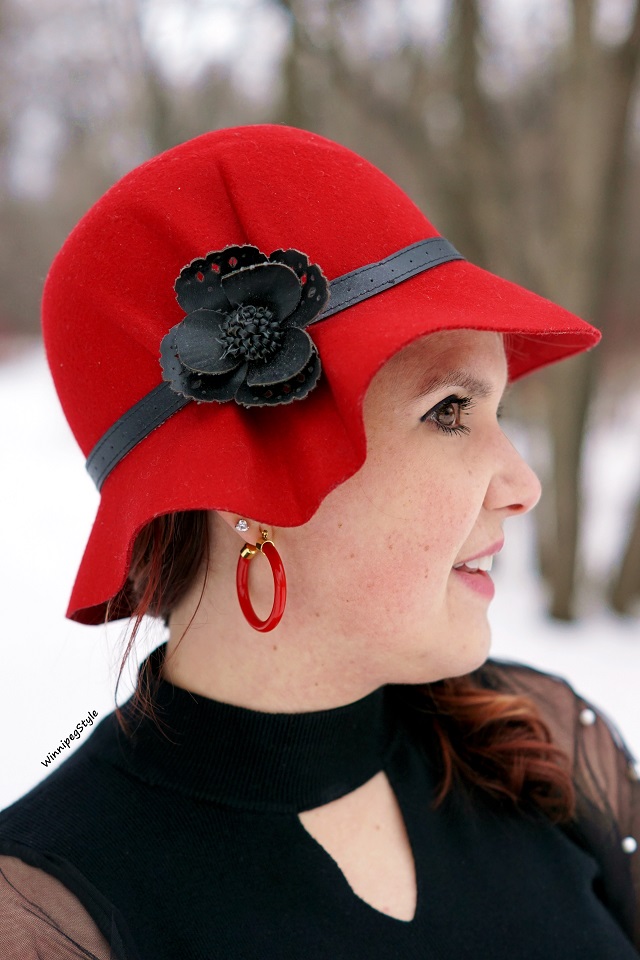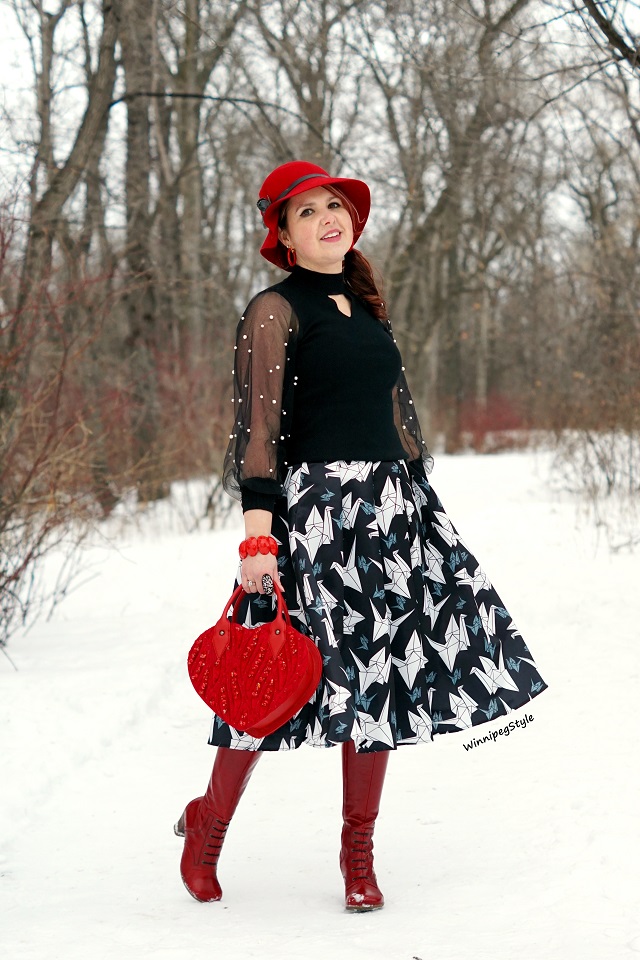 OUTFIT DETAILS
Mesh pearl sleeve sweater – Chicwish
Paper crane printed skirt – Chicwish
Hat – Memar @ Winners
Earrings – Joan River Classics Collection
Red bracelet – Expression @ The Bay
Ring – Icing
Watch – Kate Spade @ The Bay
Wrap bracelet – Swarovski
Boots – John Fluevog