Finally I am able to be outside and take a few photos! It sure has been an incredible few weeks of very cold and very snowy weather! I know it has been the same for most places, so stay strong! I know it's only the beginning of February so I am sure there will be a few more surprises that Mother Nature will throw our way. I am hoping for an early spring as the ground hog here has predicted that but I doubt it! I think he is just fooling with us and getting our hopes up! LOL!
On a happier note I have been able to wear all my adorable sweaters this winter! It is the best way to stay warm and stylish for sure! This sweater I am wearing (click here to see it) is so sweet! It has the cutest heart pattern on it and is incredibly warm and cozy being a little bit oversized. It is a nice cropped length so it makes it perfect to wear with skirts and of course pants and jeans. I do love a long sweater but it's nice to have one in a shorter length like this one.
Now every outfit I wear has to have the perfect accessories and I am seriously in love with this beaded book bag from Mary Frances (click here to see it). It is so great to wear over the shoulder or crossbody and if you want to use it as a clutch you can do that too by unclasping the chain. The bag is incredibly detailed as are all Mary Frances bags. This one is completely covered in beads front and back to create this lovely book pattern. This is the best bag for any book worm or anyone that loves fun and unique bags!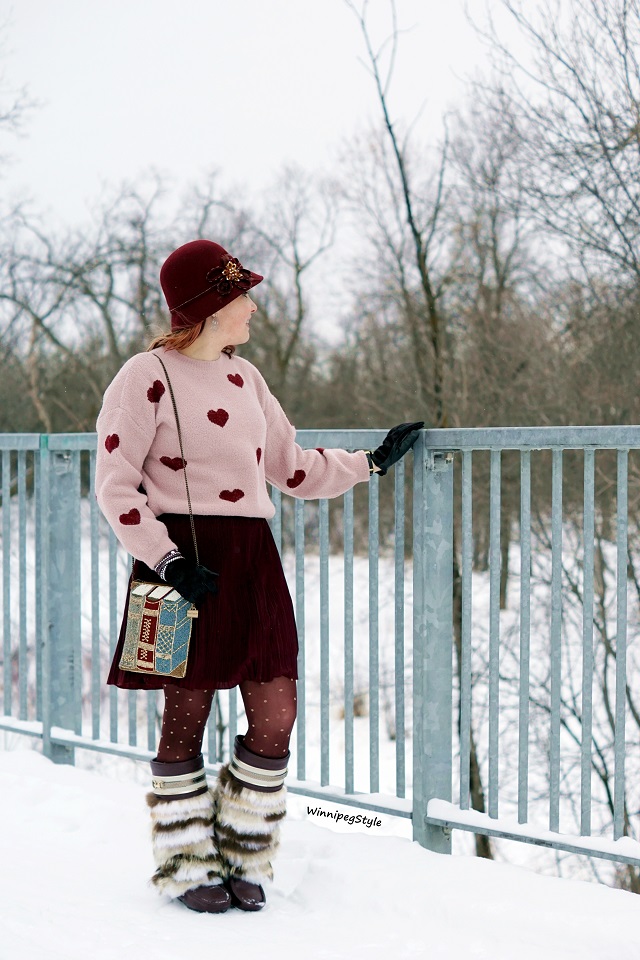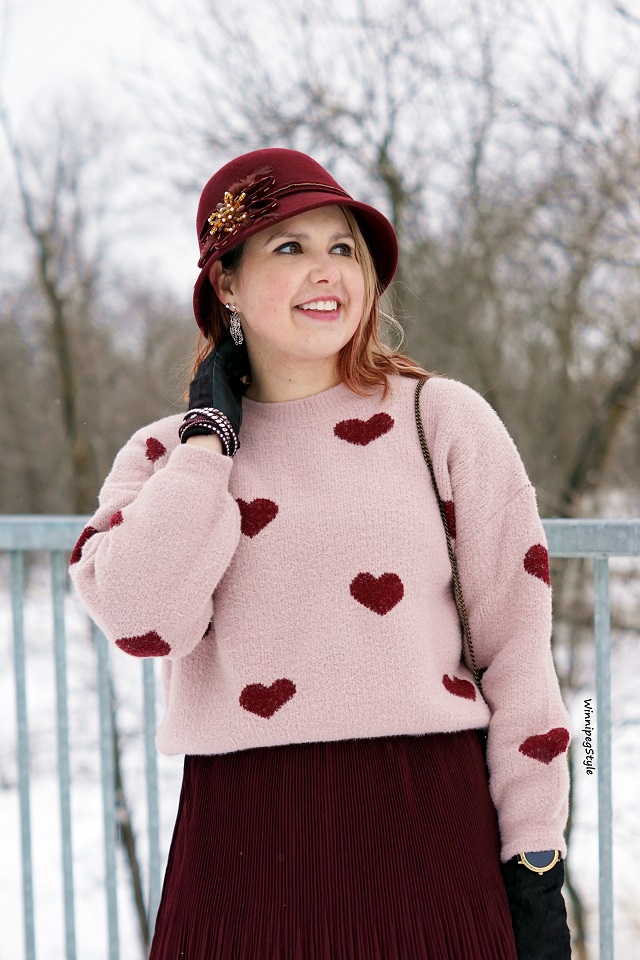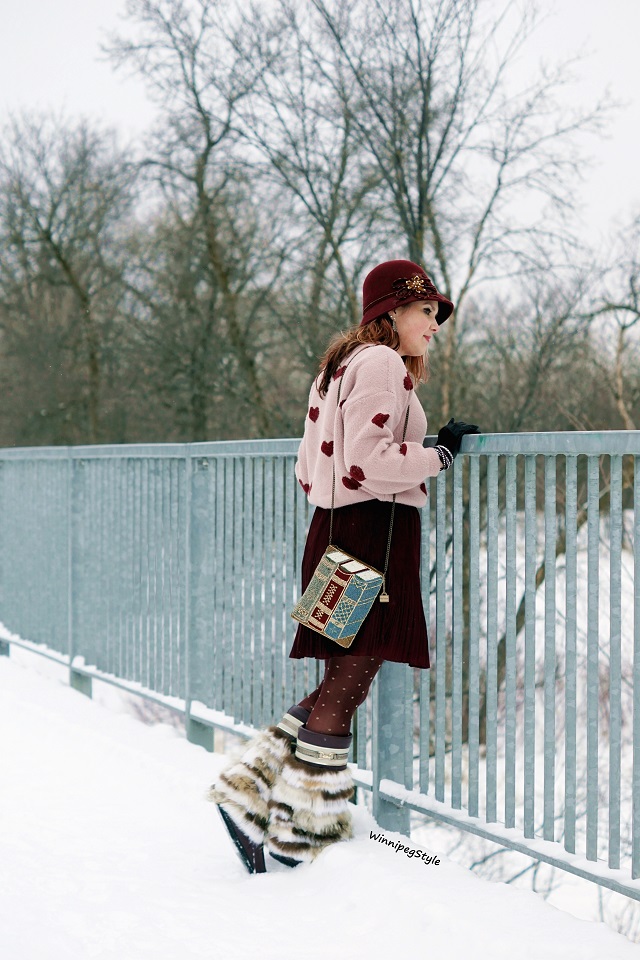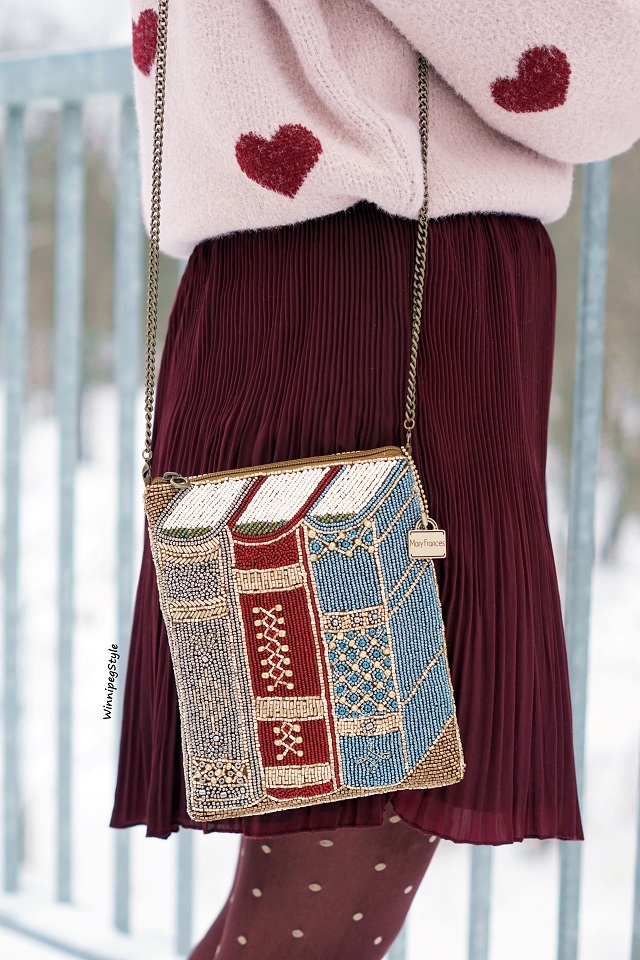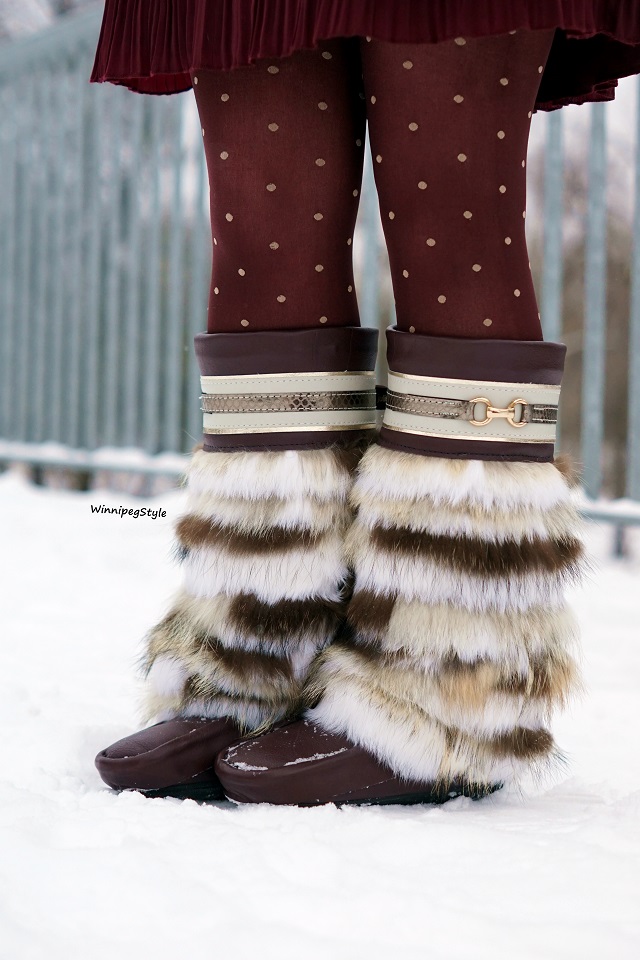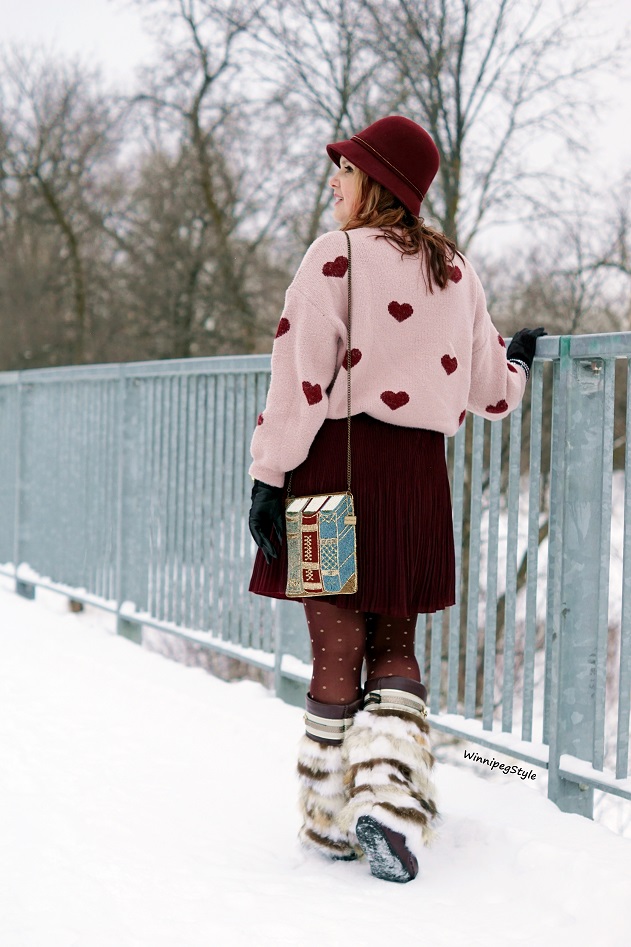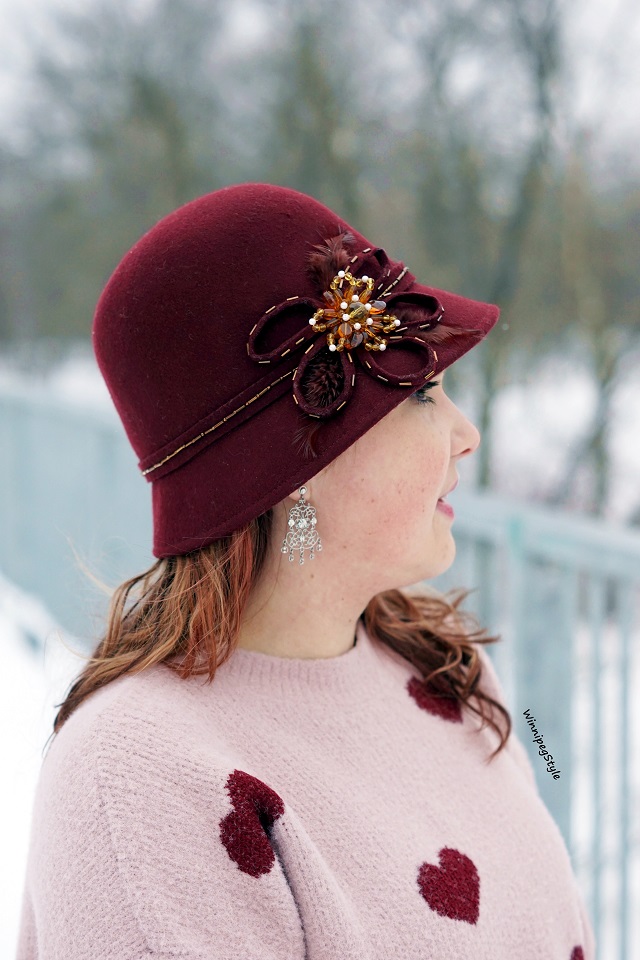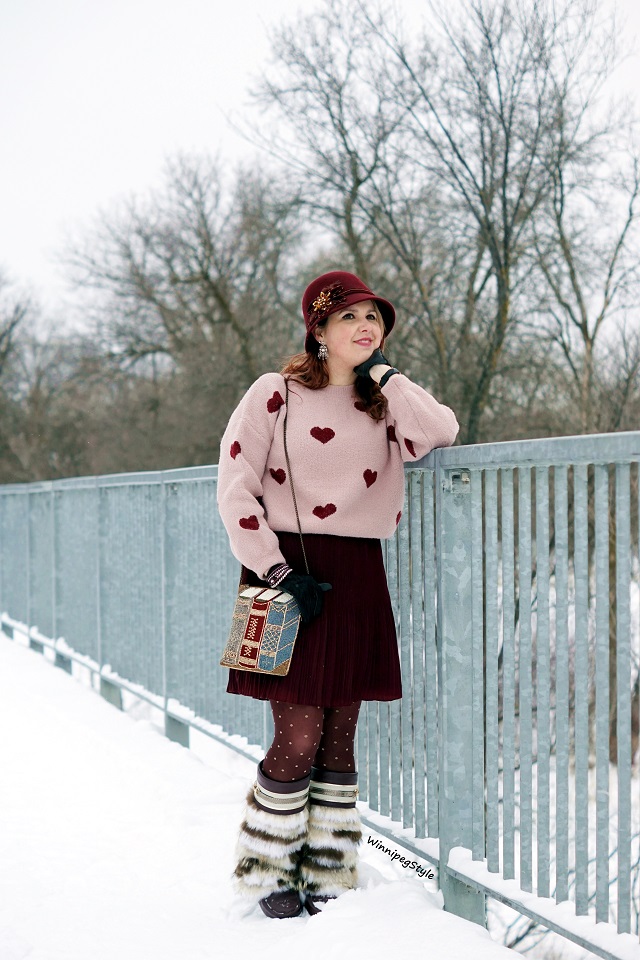 OUTFIT DETAILS
Skirt – Forever 21
Hat – Nygard
Earrings – The Shopping Channel
Bracelet – Swarovski
Tights – Old Navy
Mukluks – Julie Pedersen