Hopefully it won't be much longer until you will see no snow in my photos! This winter sure has been a long one! The snow did begin to melt then we had a little storm again. When will it end!
Wearing pastels is the perfect way to get me ready for spring. The soft colors really compliment each other especially topped off with this adorable faux fur coat! (click here to see it). This coat really is the cutest piece that I can wear most seasons of the year just to take the chill away.
You have seen me wear this carriage bag (click here to see it) before in my posts but it truly goes with any outfit and really makes me feel like a princess. When I went to see a Broadway Show of Cinderella a few months back of course this bag came along with me and was the star of the night! Trust me every princess needs this bag!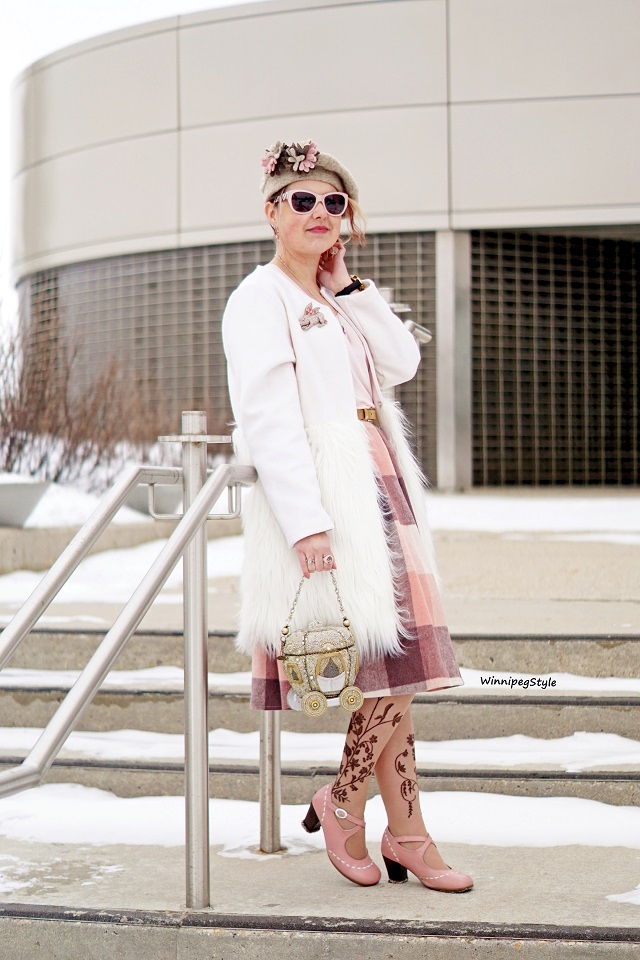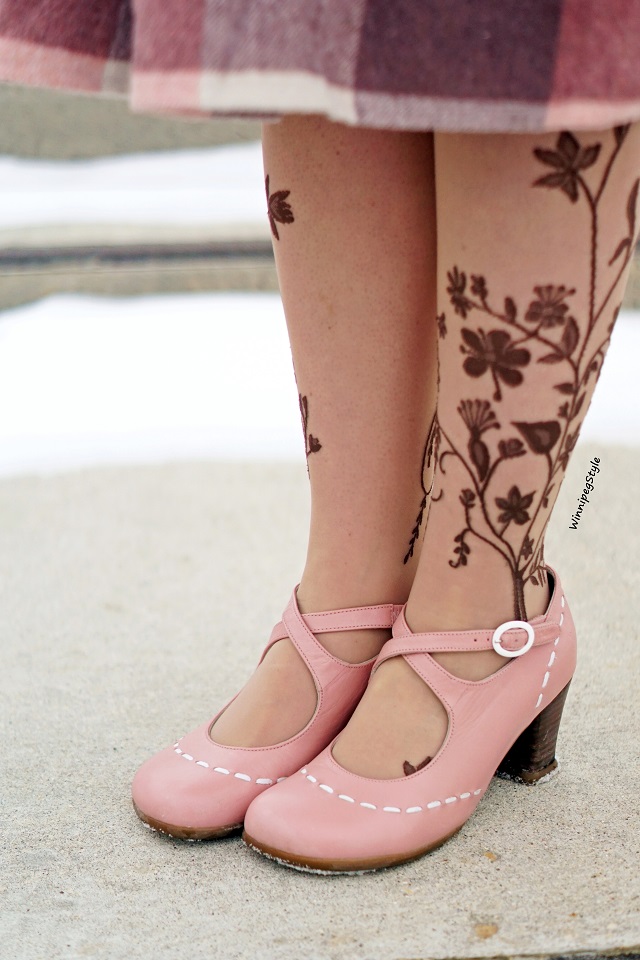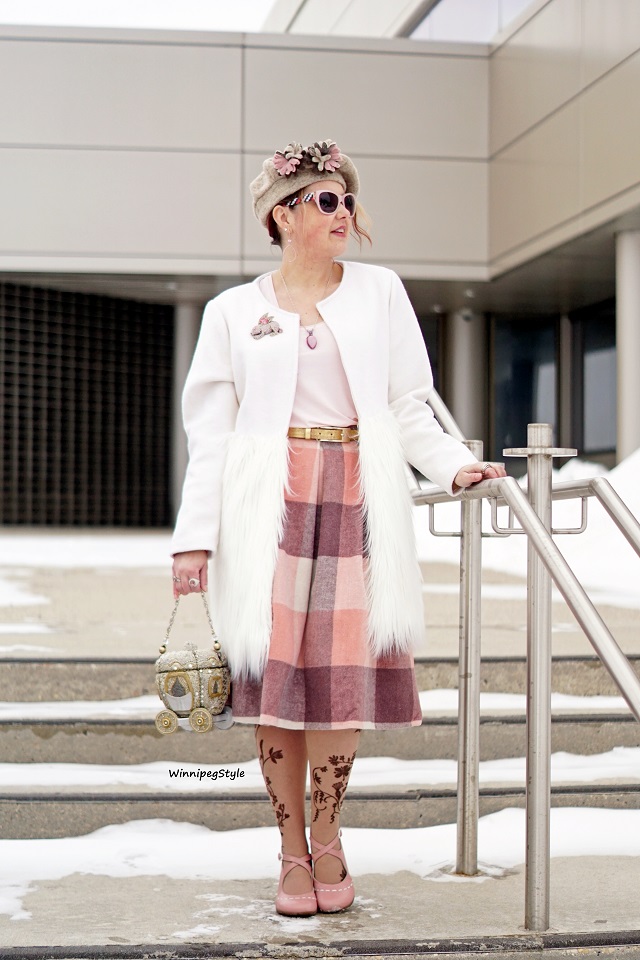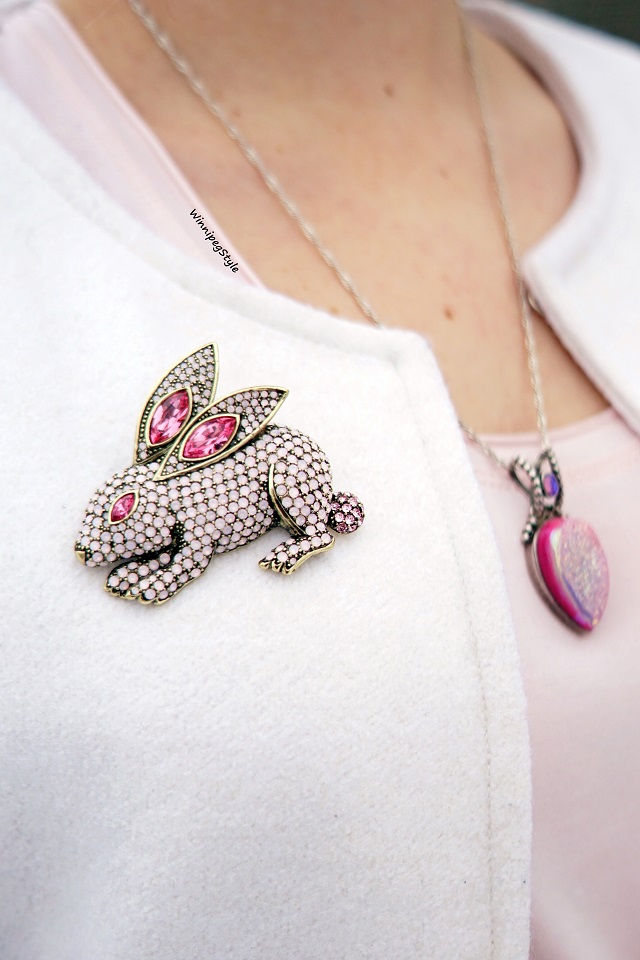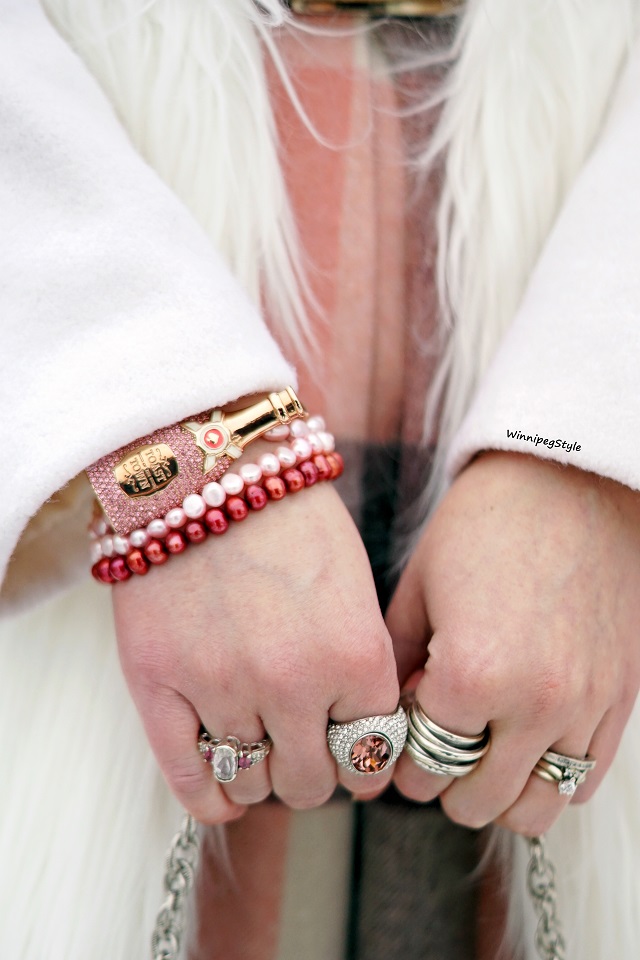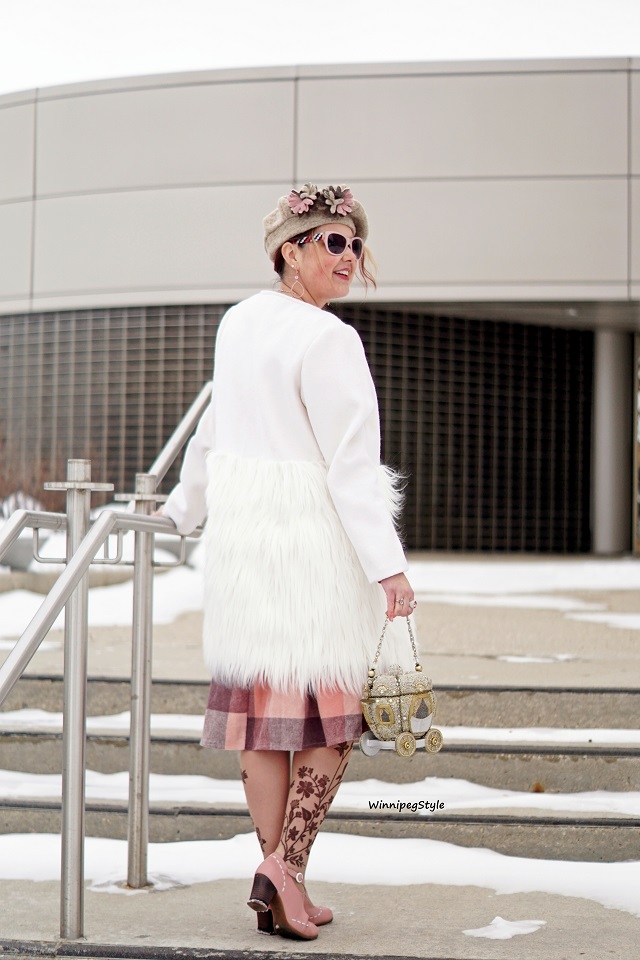 OUTFIT DETAILS
Before Midnight Carriage handbag – Mary Frances
Belt – Danier
Bunny brooch – Heidi Daus @ The Shopping Channel
Necklace – Silver by Sajen @ The Shopping Channel
Crystal ring – Swarovski
Pearl bracelets – @ Ross
Champange bangle – Kate Spade New York
Earrings – Betsey Johnson @ Winners
Hat – Lafenice @ Winners
Sunglasses – Kate Spade New York @ Winners
Tattoo tights – @ Winners
Shoes – John Fluevog