Finding the perfect spring or summer outfit can be difficult. For me the best outfits look unique and are comfortable. I know I have purchased things in the past that look great but are so uncomfortable and after just a few minutes of wearing it, I regret it! LOL. Not this outfit! This outfit from April Cornell is probably my favorite for this season! It's both unique and incredibly comfortable.
*** PROMO CODE OFFER!!! ***
Get 20% your order of Regular Priced items at April Cornell with promo code: WINNIPEGSPRING19
Offer is good until June 30, 2019 (Offer is good for ONE use only per email address)
This cotton top and cotton leggings I am wearing are so versatile as you can wear by themselves or as laying pieces. I wore them together in my blog post just a few weeks ago in a completely different way. The options are endless with the ways you can wear them! One of my favorite things about them is they are both made from cotton. This makes them so soft, breathable and great quality to wear and wash them over and over again!
See the top here: Canada – click here, USA – click here
See the leggings here: Canada – click here, USA – click here
Now lets talk about this amazing coverup piece! (See it here: Canada – click here, USA – click here) It is such a stand out piece and I can't wait to wear it all season long! The top part is a lightweight soft printed fabric that buttons up and then below it is the most lovely soft pink lace that goes all the way down to your ankles. The lace part is completely open so it flows so nicely when you walk or move. I chose to layer leggings and a t-shirt underneath but you can layer a dress as well. So many options. You can also wear the whole piece open by not doing up the top buttons and wear it like an open vest. That really looks gorgeous as well. Another amazing things about this piece is it comes in sizes XXS and all the way to W2 Plus size!! So anyone can get this gorgeous piece to wear this spring and summer and look fantastic!
To see all that April Cornell has to offer click here in Canada or Click here in the USA
April Cornell offers:
Ladies fashions in REGULAR & PLUS size
Baby, Girls and Mommy & Me fashions
Linens and kitchen products
Home: including bedding and cushions
Accessories: including shoes, bags, jewelry, hats and scarves
*** PROMO CODE OFFER!!! ***
Get 20% your order of Regular Priced items at April Cornell with promo code: WINNIPEGSPRING19
Offer is good until June 30, 2019 (Offer is good for ONE use only per email address)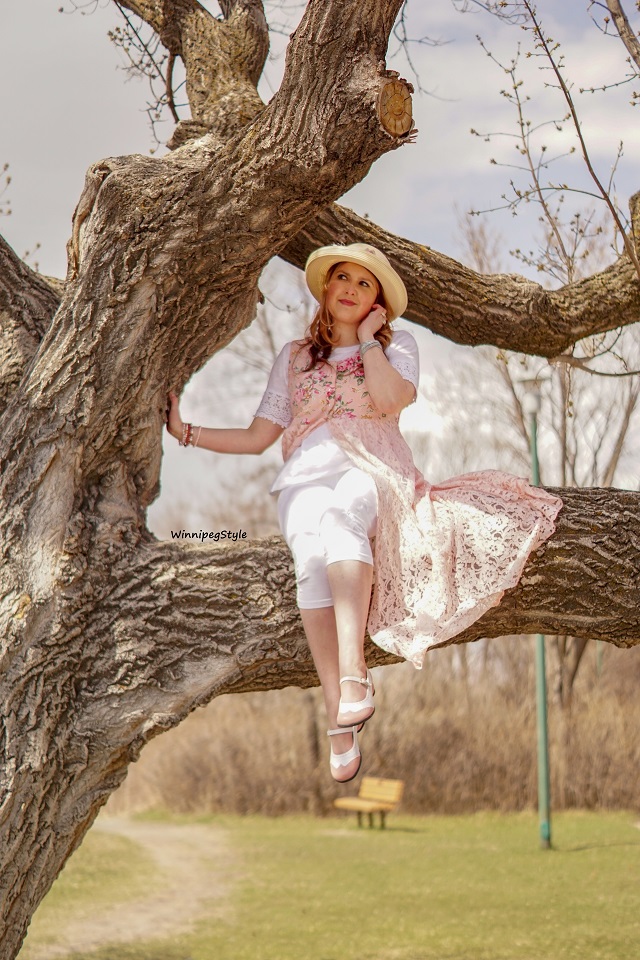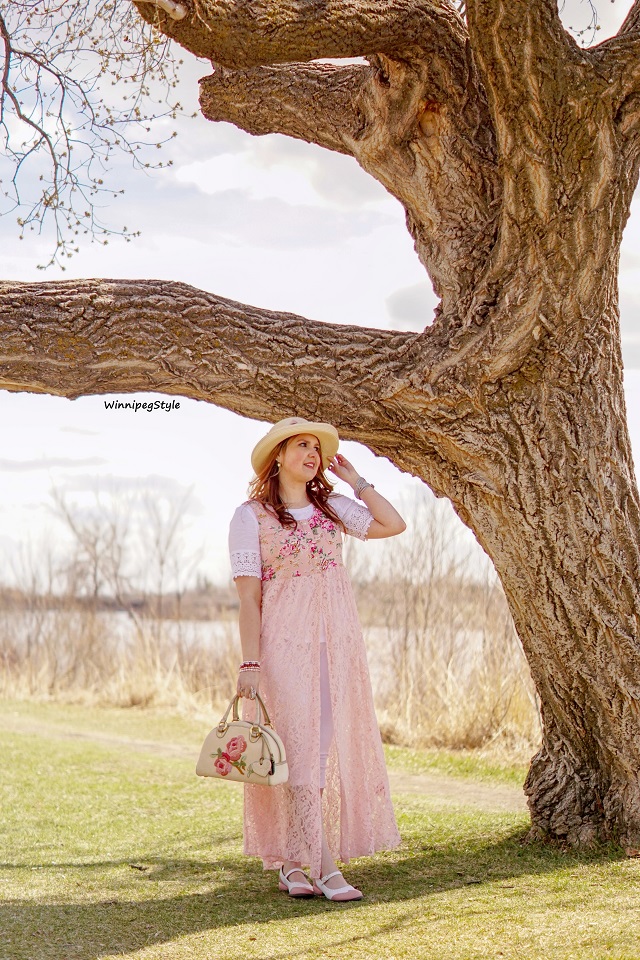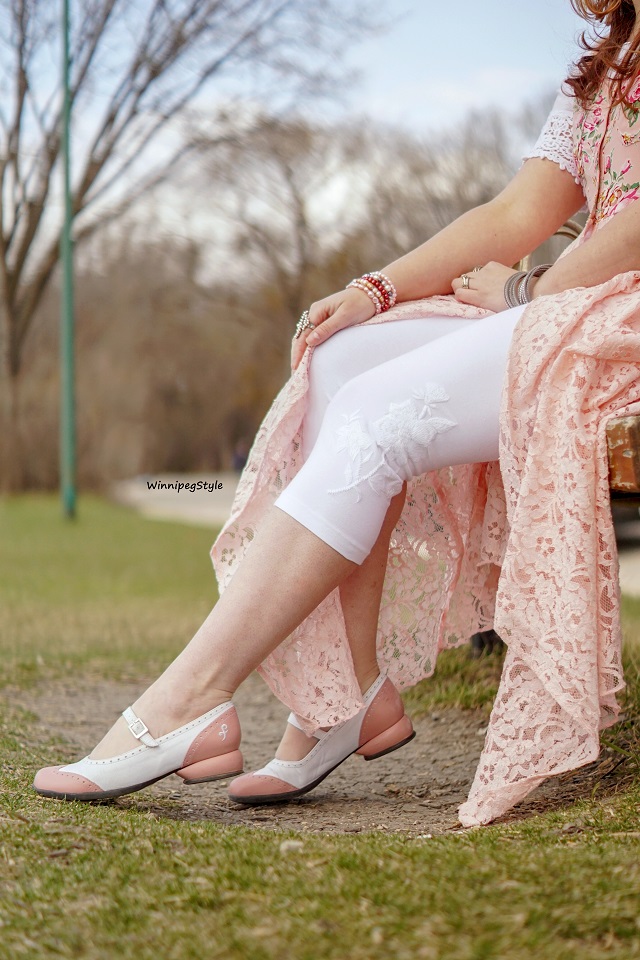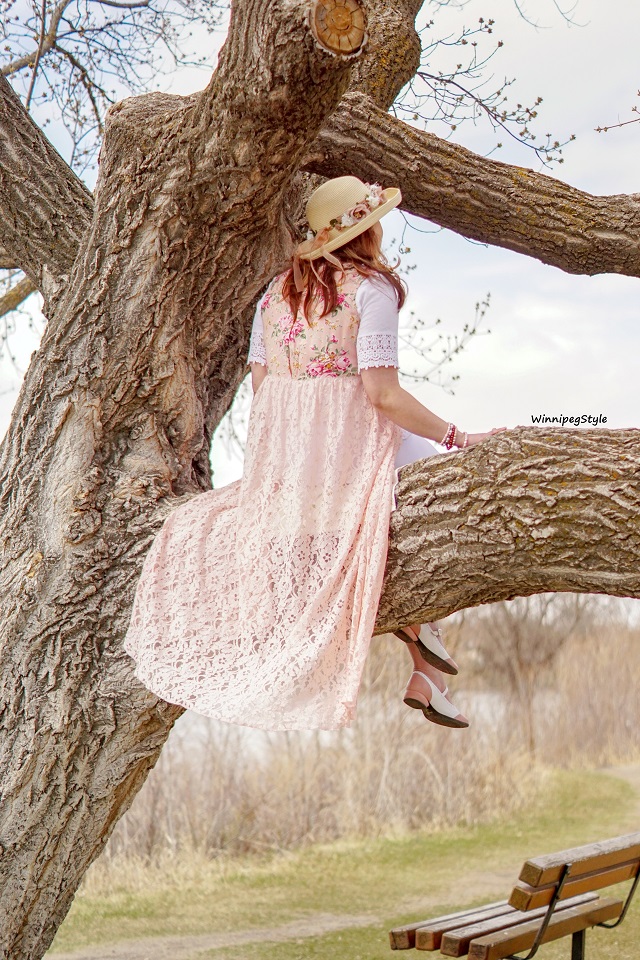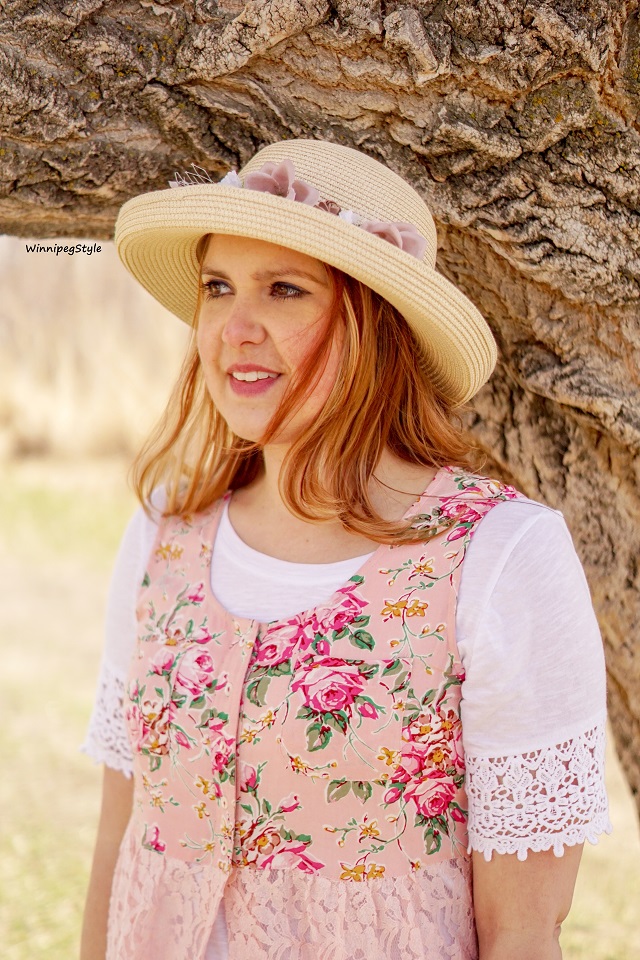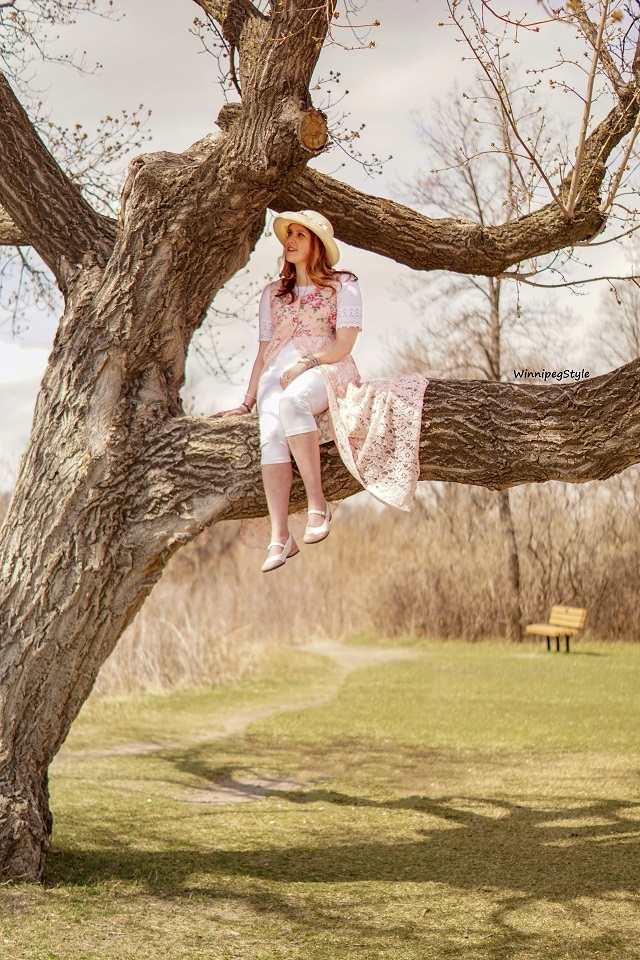 OUTFIT DETAILS
Lace dress vest – April Cornell (Canada – click here, USA – click here)
Embroidered leggings – April Cornell (Canada – click here, USA – click here)
Crochet lace trim t-shirt – April Cornell (Canada – click here, USA – click here)
*** PROMO CODE OFFER!!! ***
Get 20% your order of Regular Priced items at April Cornell with promo code: WINNIPEGSPRING19
Offer is good until June 30, 2019 (Offer is good for ONE use only per email address)
Hat – Vintage
Rose bag – Juicy Couture
Pearl bracelets @ Ross
Shoes – John Fluevog