The gingham print always has such a retro feel to it and I love that. Anything retro inspired usually catches my eye and this skirt was one of those pieces that I was very excited to wear. This skirt has a lovely weight to it giving it shape but it's not too heavy to wear on a warm spring day. I love the faux buttons on the front that add some nice detail and the skirt is high waisted so you can try so many different looks with it.
You can never go wrong with black and white as it easily matches with everything! I often go towards red accessories though as they really pop, especially my adorable mini backpack! The beaded details and embroidery are really something special! I have been really into backpacks lately and this one is perfect as it is pretty enough to wear with my more dressy pieces!
If you notice my shoes and love them as much as I do, well then you have to check in the kids section. That's right, these adorable Kate Spade for Keds shoes are kids. I noticed them right away on the website and was sad that they were kids but then I checked the reviews and lots of adults were saying they bought them for themselves so I gave them a try. For reference I purchased a kids size 4 and they fit my size 6 feet perfectly!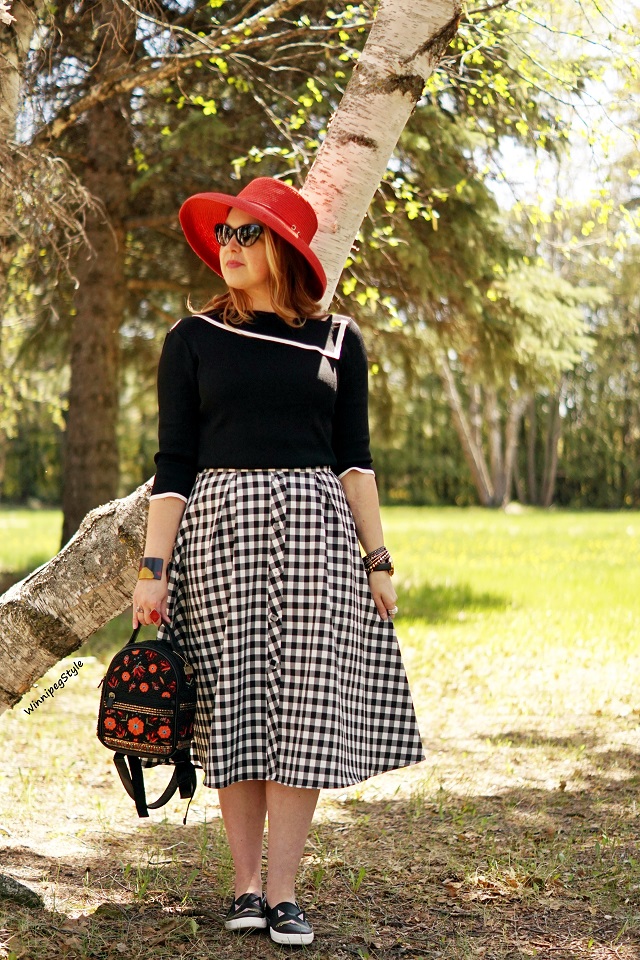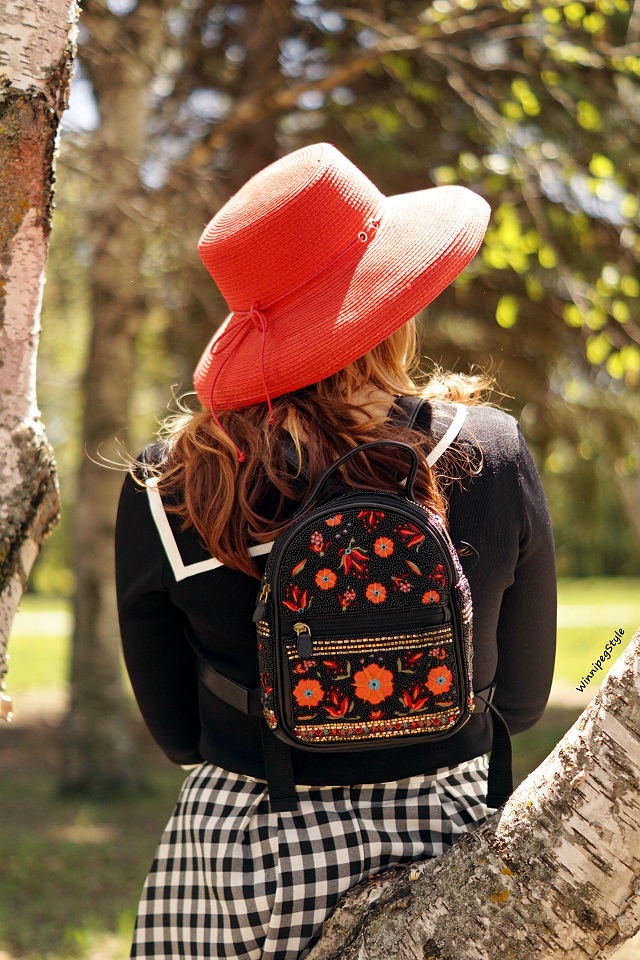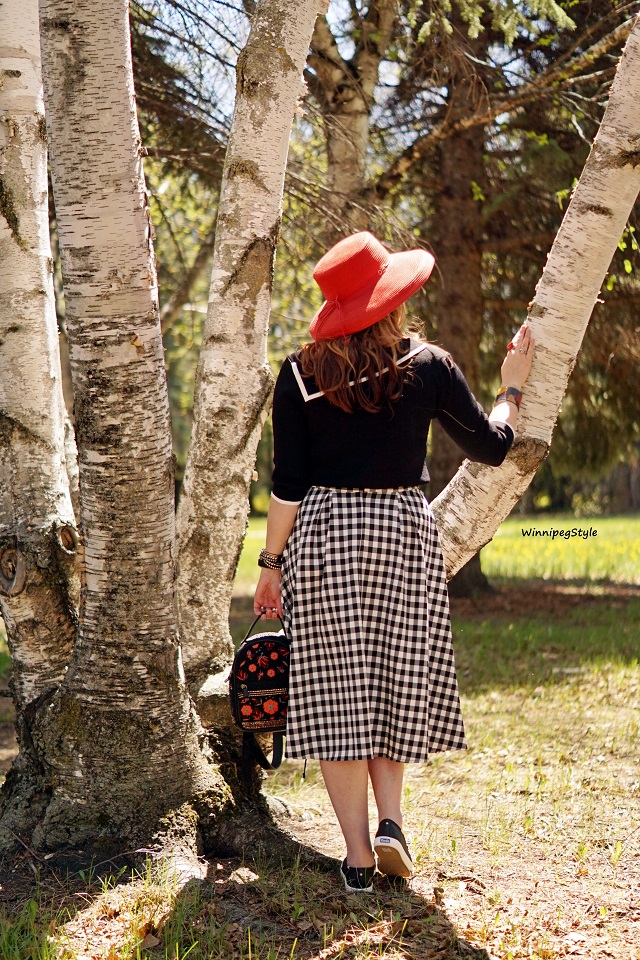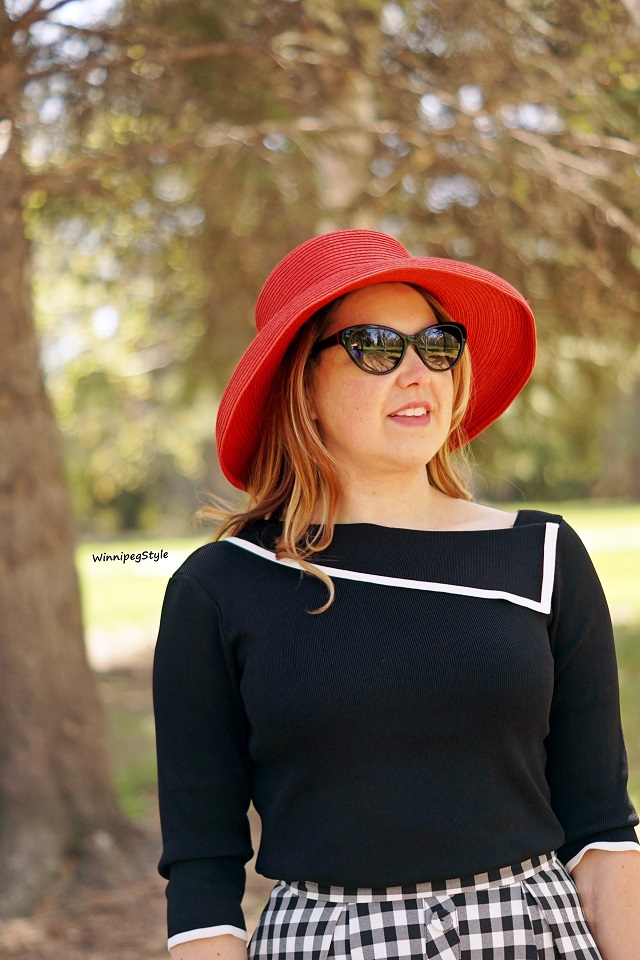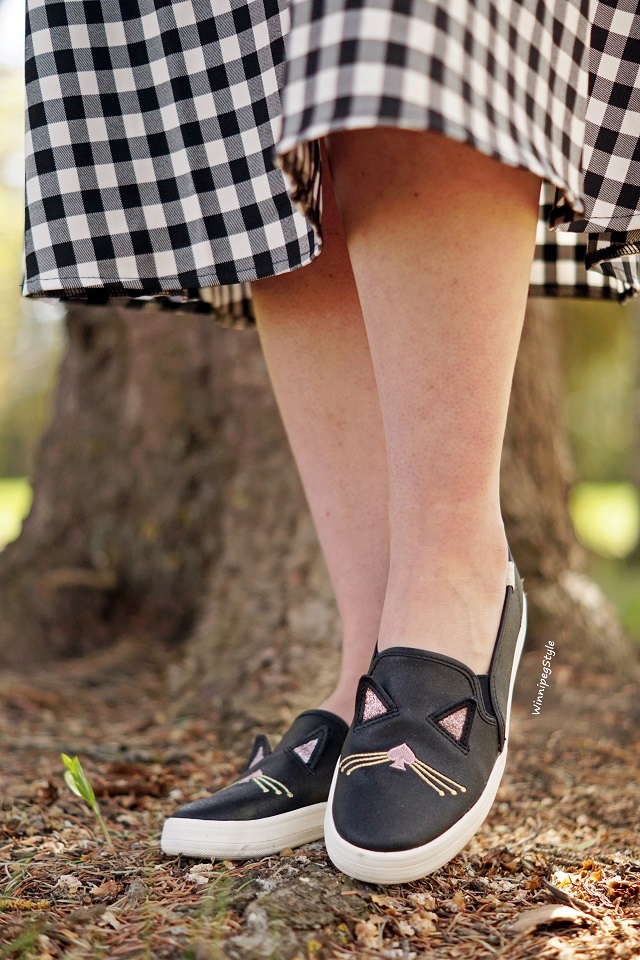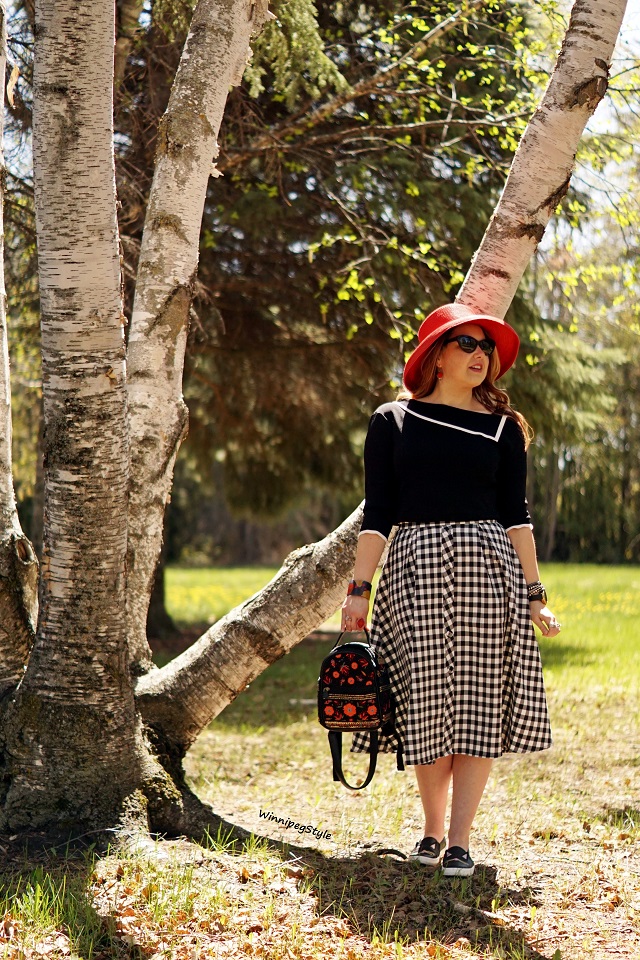 OUTFIT DETAILS
Asymmetrical neck top – Chicwish
Mini beaded backpack – Mary Frances
Hat – Winners
Sunglasses – Kate Spade New York @ Winners
Bangle bracelet – dconstruct
Watch – Kate Spade New York @ The Bay
Wrap bracelet – Swarovski
Sneakers – Kate Spade for Keds @ The Bay