I know you have probably heard of Eshakti before but honestly I can't get enough of their clothing. I have even recommended Eshakti to my clients and they are just as impressed as I am.
Let me just tell you a few words about Eshakti. Eshakti is an online company that offers clothing that is completely customizable. You just choose the design you like and decide what you would like to change or not change to make that piece perfect for you. On the website you can even see what these changes would look like on the actual garment as you can click on the different options to change them, such as neckline, sleeve length, and length of the entire garment. Also when you are ordering your piece of clothing you have the option of putting in your own exact measurements so the piece will fit you perfectly! Just make sure you have a little help from someone to help take the harder measurements.
After you place your order it doesn't take much time at all to make your garment from scratch! I think my dress came in the mail in about 2 weeks time. I thought that was quite impressive as this dress was made for me and I am located in Canada. The dress was shipped in a nice sturdy flat box. Upon opening the box I immediately loved the dress! The dress is made incredibly well. I love all the beautiful extra details in the construction of the dress like the banded waist and the bodice darting. Lots of thought and work went into making this dress!
The dress I chose is the Bird Embellished Stretch Poplin Dress in navy. What an amazing dress! The dress is made from 98% cotton and 2% spandex for comfort and less wrinkles. The embroidery on this dress is really something special, so thick and so detailed. They even embroidered a little bird on the back shoulder of the dress for something extra special. I did change a few details of the dress to customize it to make it more flattering for me and more my style. The dress design originally came with cap sleeves. I am not a fan of that style of sleeve as I always feel it makes my arms look much bigger so I opted for an elbow sleeve. I think an elbow length sleeve makes me feel a little more comfortable and it's still a wonderful sleeve length for summer. For the neckline I opted for a wide v. When looking through all of the necklines of the dress on the model I felt like that one would be the best for me. I did end up keeping the length of the dress the same as I always like the below the knee length on myself. This dress also comes with POCKETS! I know so many of us love that feature even though we rarely use them for anything! LOL.
If you haven't already checked out Eshakti you really need to! They really have something for everyone! They offer dresses, tops, jackets, skirts, pants and denim. I have to say I looked over those denim pieces and I think they are incredible! I really do need to get a piece or two for myself! The prices at Eshakti are really reasonable on everything! I definitely would expect to pay way more for something custom made and of this exceptional quality!
Let me know if you have ordered from Eshakti before or if you are going to order! I would love to hear all about it!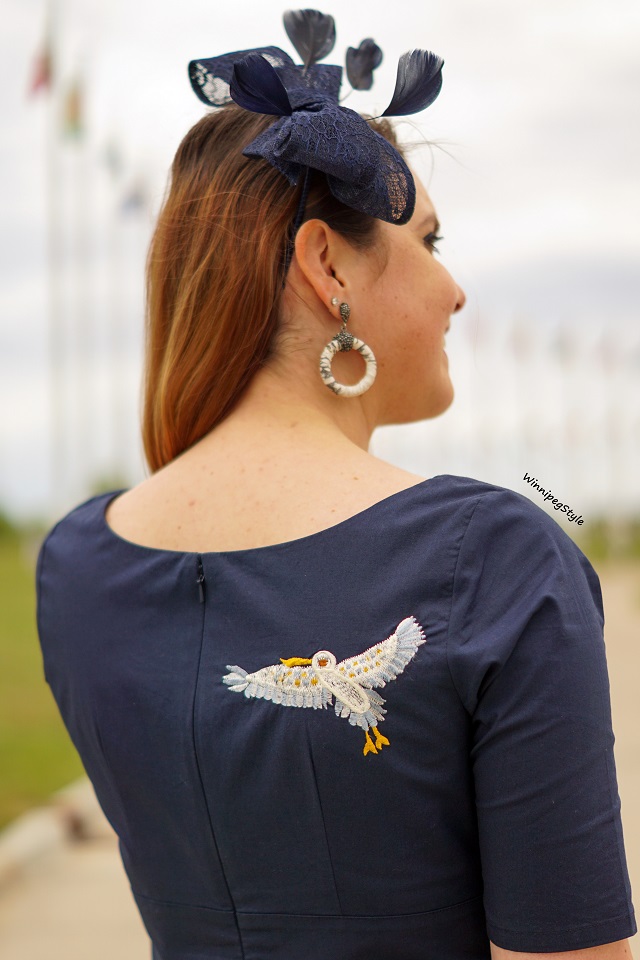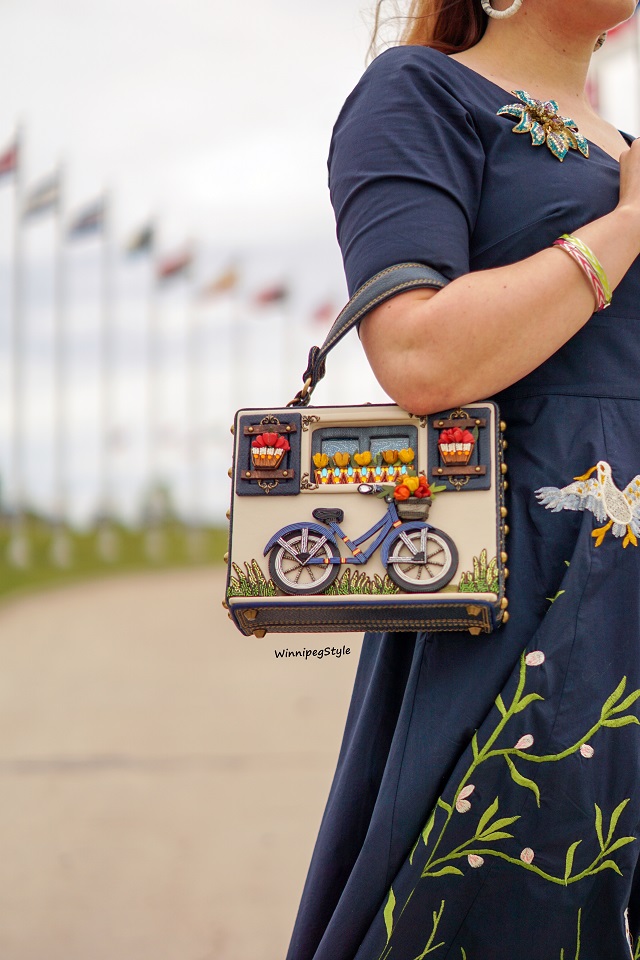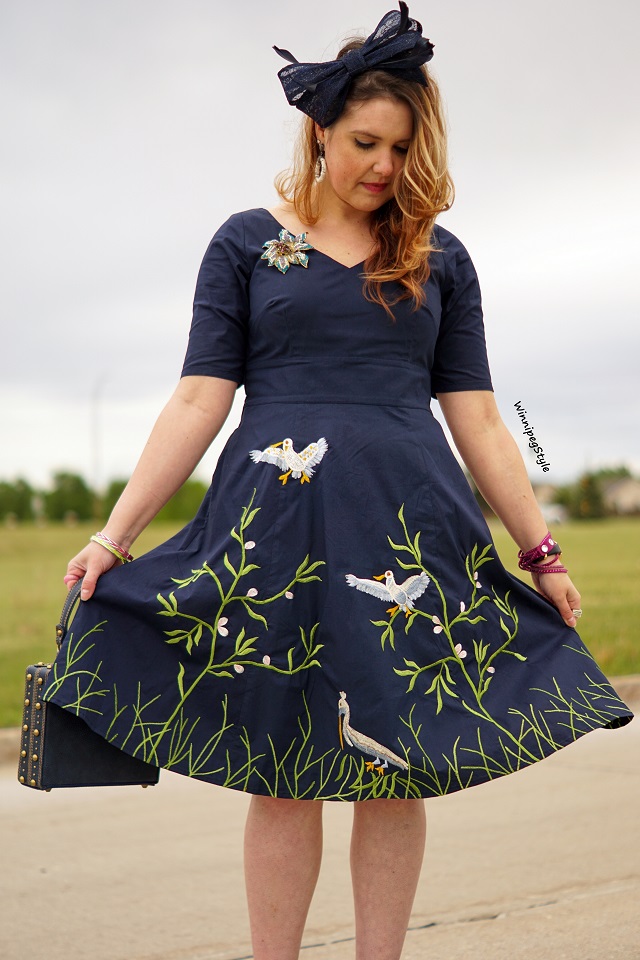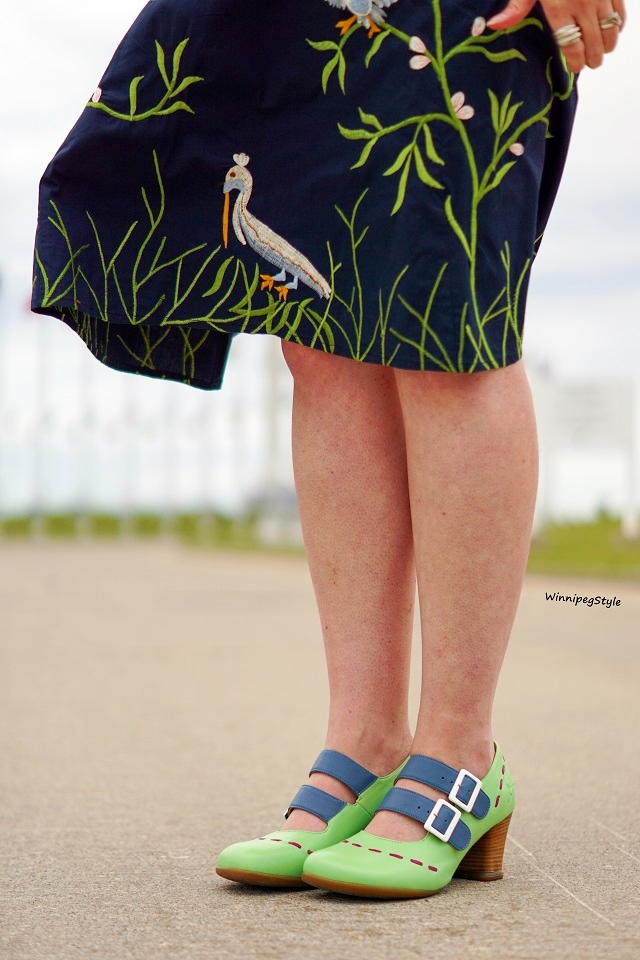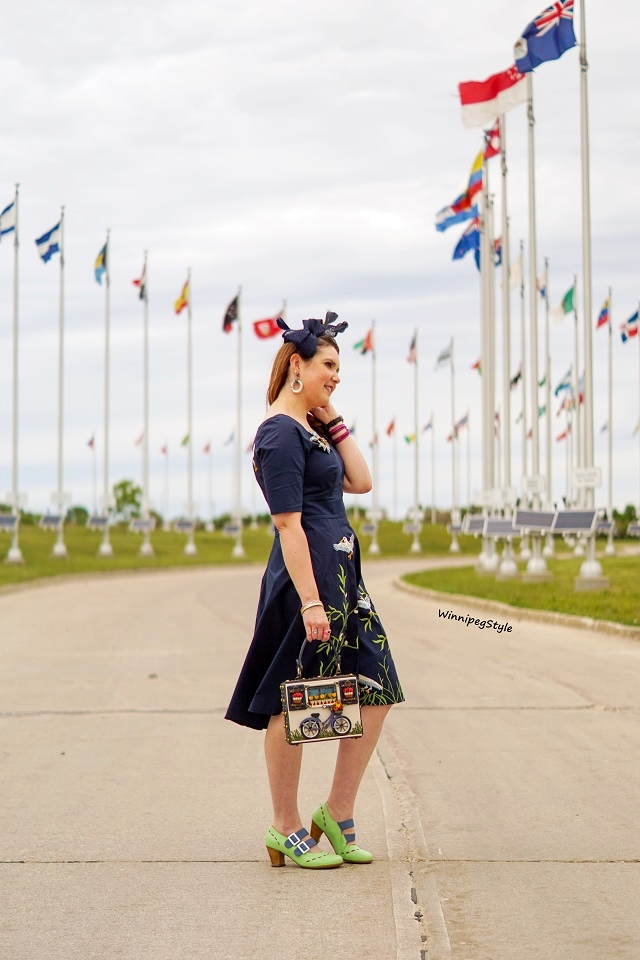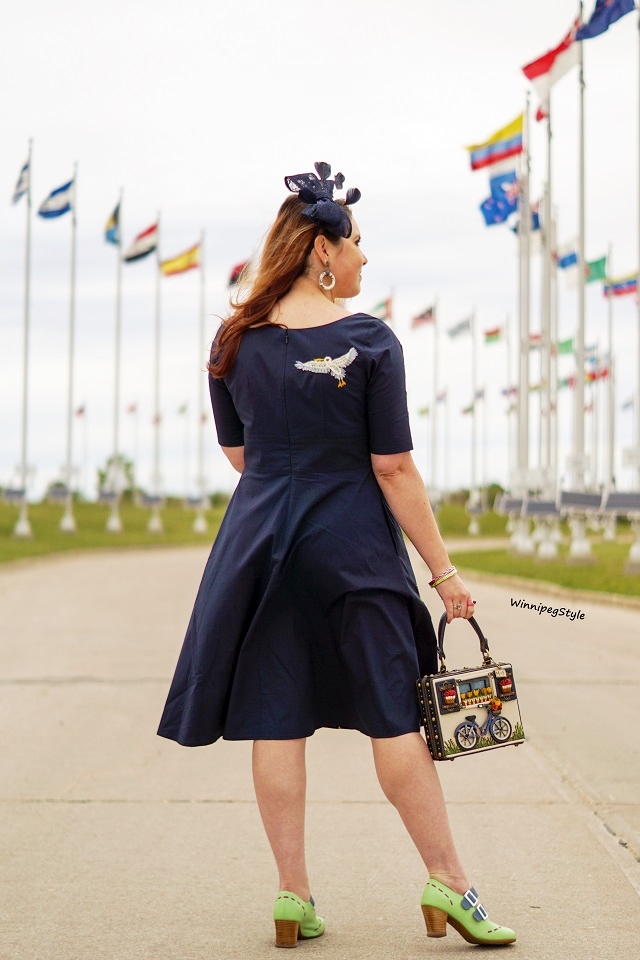 OUTFIT DETAILS
Customized embroidered dress – Eshakti
Bicycle handbag – Mary Frances
Bow fascinator – Precis Petite
Earrings – Winners
Brooch – Natasha @ Winners
Bangle bracelets – Lia Sophia
Wrap bracelet – Swarovski
Watch – Kate Spade New York @ The Bay
Shoes – John Fluevog