Two of my favorite things are Mary Frances handbags and anything Disney! I am sure you must know that if you follow my blog! LOL. So you can imagine my excitement when Mary Frances and Disney collaborated to make a collection of handbags and small accessories! I mean what more could I ask for?!!! You have to check out the whole Mary Frances Disney Collection by clicking here. You seriously will be blow away by the detailing of each piece in the collection! I can't believe the amount of work that goes into each piece and each bag takes days to make by hand. Some of my favorite pieces of the collection are: Castle beaded handbag (every girl needs a castle right?!), Cinderella's carriage handbag, Cinderella's glass slipper clutch/crossbody bag, Rajah coin purse, Ursula crossbody clutch, and Beauty and the Beast stained glass handbag to name just a few! Although honestly I would absolutely love to own everything.
I had a small role in this lovely collection being created which is pretty cool! A very lovely Disney representative discovered Mary Frances accessories because she saw pictures of me with my Mary Frances handbags. She then contacted Mary Frances to start the magic of a collaboration between the two brands. I think that is pretty awesome and I am so happy to be a part of such an amazing collaboration! Even though it's a small part, it still makes me happy!
One of the bags that I fell in love with from the Mary Frances/Disney collection is called Charmed Cottage (click here to see it). It is inspired by Snow White and her cottage. I am just amazed by all of the design features on this bag! There are so many details including 3D apples in a bowl set into the window sill, the wooden door, the blue bird embellishments and at the top off the bag is the most gorgeous large red bow. The entire front of bag is completely beaded or embellished. Even the back of the bag has perfect bead detailing too with the tree and blue bird. Just take a look at all of my photos below to see these sweet features close up.
This handbag is a wonderful size. I can fit my large phone in it, my wallet, my keys, my lipstick and a few other things with no problems!
If you are able to get this bag for yourself, DO it, you won't regret it! All of Mary Frances' handbags and accessories are made in limited numbers and are only made for a short period of time. They are all like collector's pieces to cherish forever!
You must check out all of Mary Frances' new collections by clicking here! You definitely will find the perfect piece for you!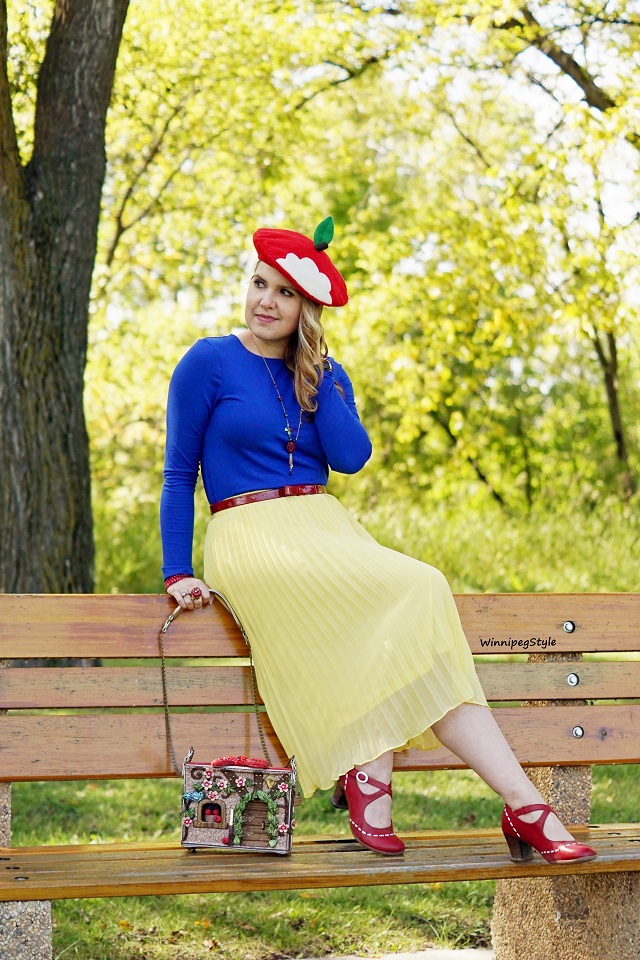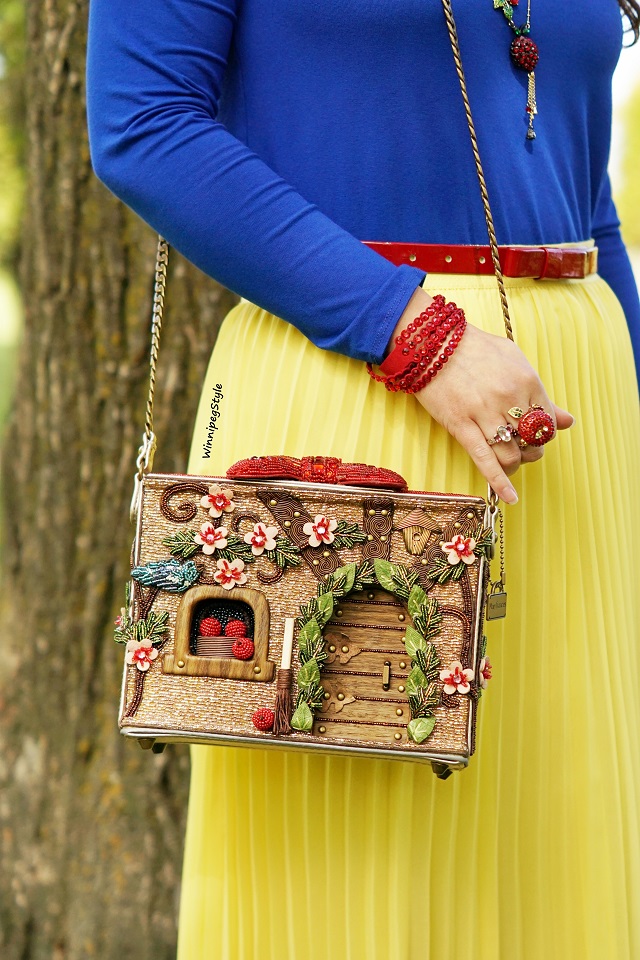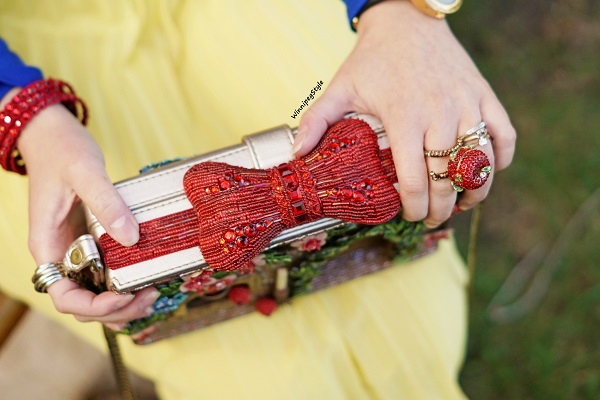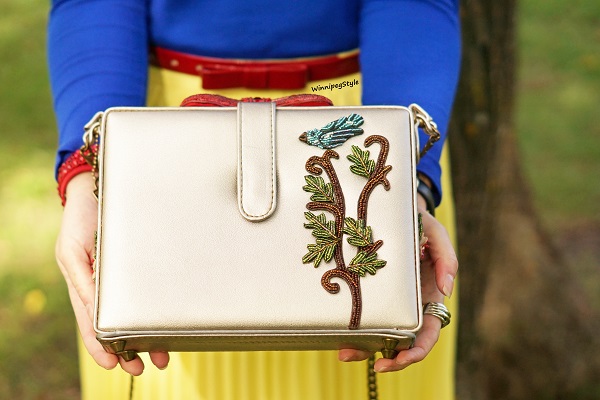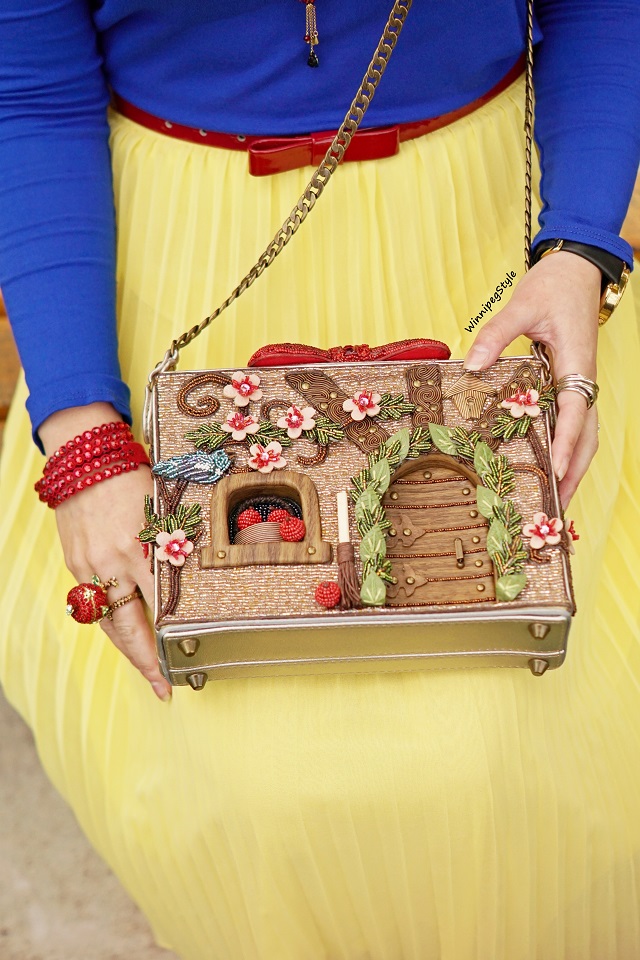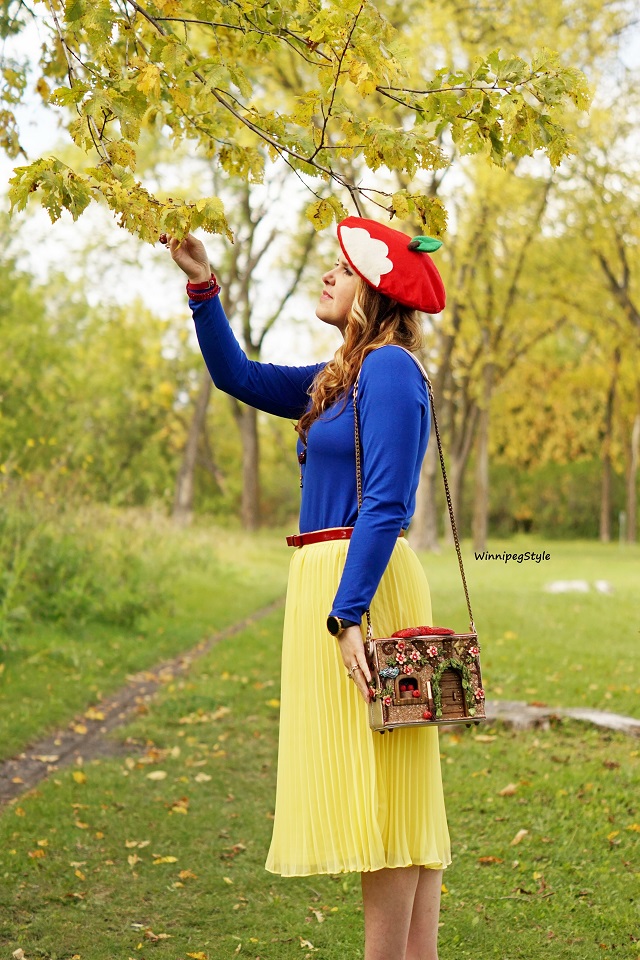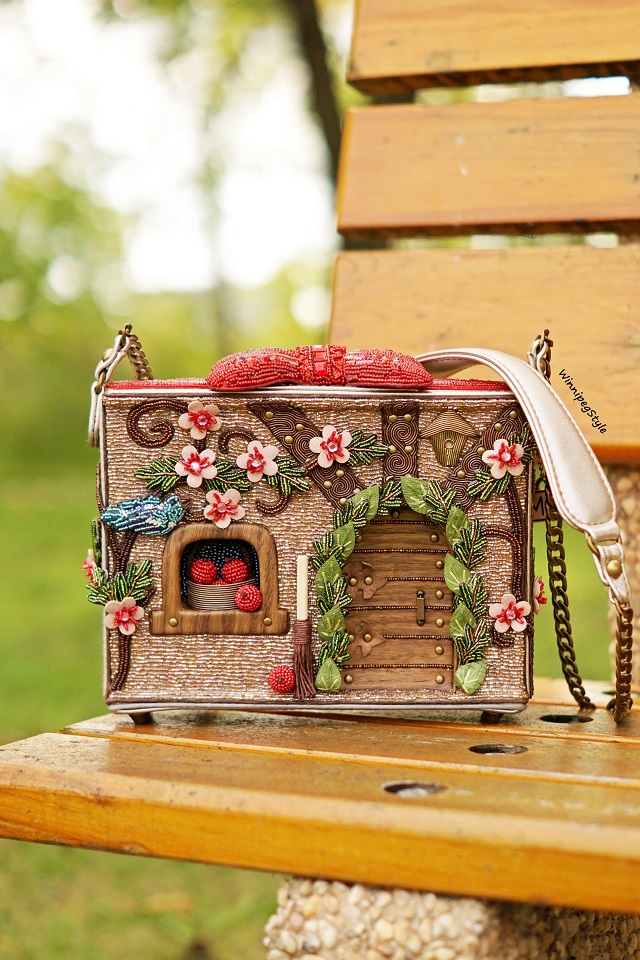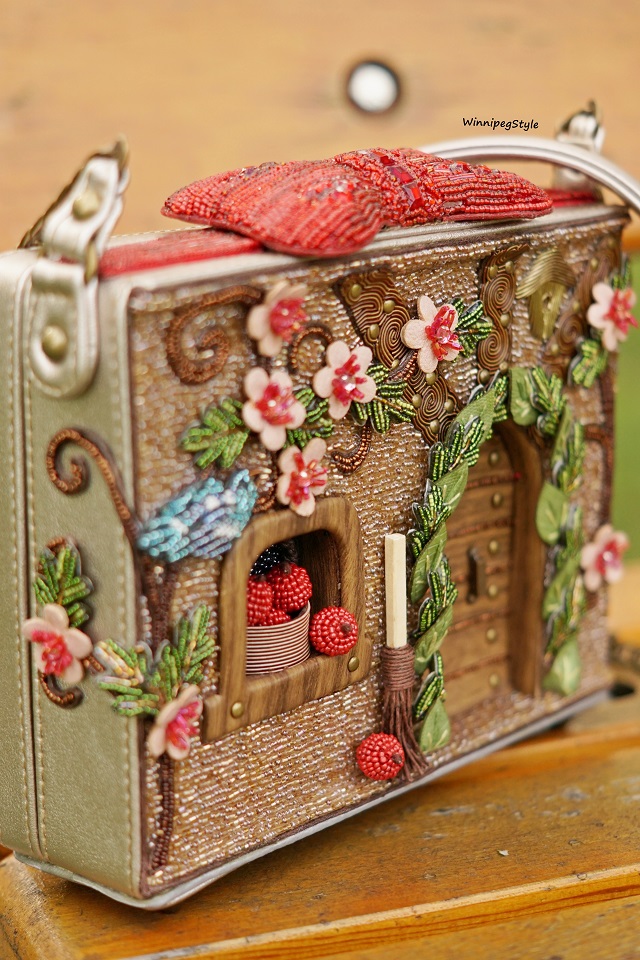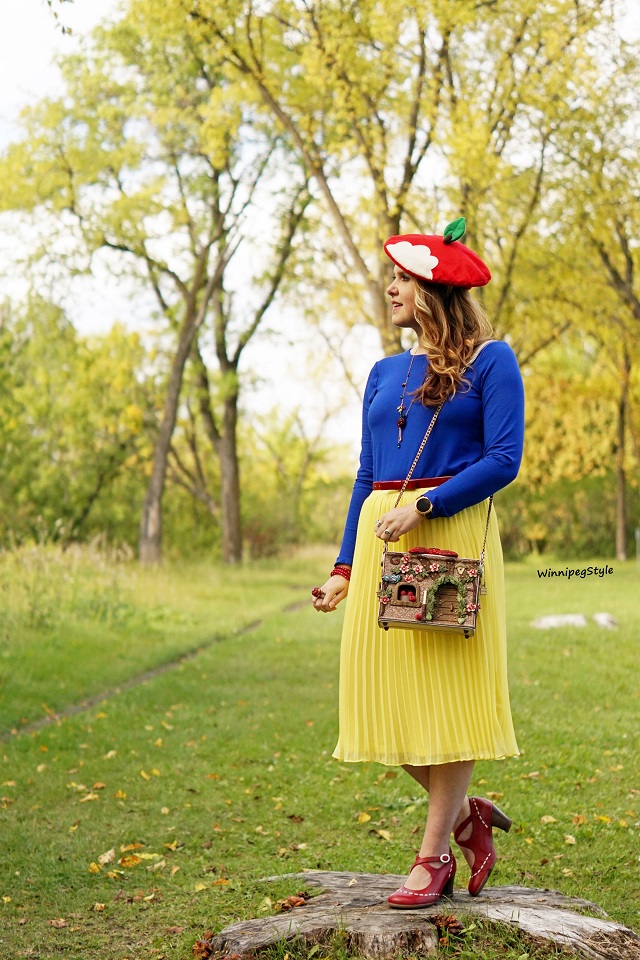 OUTFIT DETAILS
Charmed Cottage handbag – Mary Frances
Apple beret – Etsy
Top – Cupio @ Winners
Skirt – Forever 21
Belt – Forever 21
Apple necklace & ring – Betsey Johnson @ The Shopping Channel
Crystal wrap bracelet – Swarovski
Shoes – John Fluevog