It's definitely sweater season here! At the beginning of the month here in Winnipeg we had a huge snow storm! Most of the snow has since melted but that heavy wet snow caused quite a bit of damage. The clean up has begun but it will for sure take some time to get things back to normal again. I hope the weather where you are is better than here!
Since the weather has become much cooler I had to bring out all my sweaters to wear. I always love wearing a pretty sweater but this lovely pink one that I am wearing (see it here) is definitely something special with the large bow detail at the neck. I absolutely love that it different than most of the sweaters out there in the stores and I will not be seeing everyone wearing it! The soft pink color is so sweet but it also comes in 3 more colors just in case the pink color isn't your thing. I will for sure be wearing this gorgeous sweater all fall and winter long!
Do you like wearing sweaters that make a statement?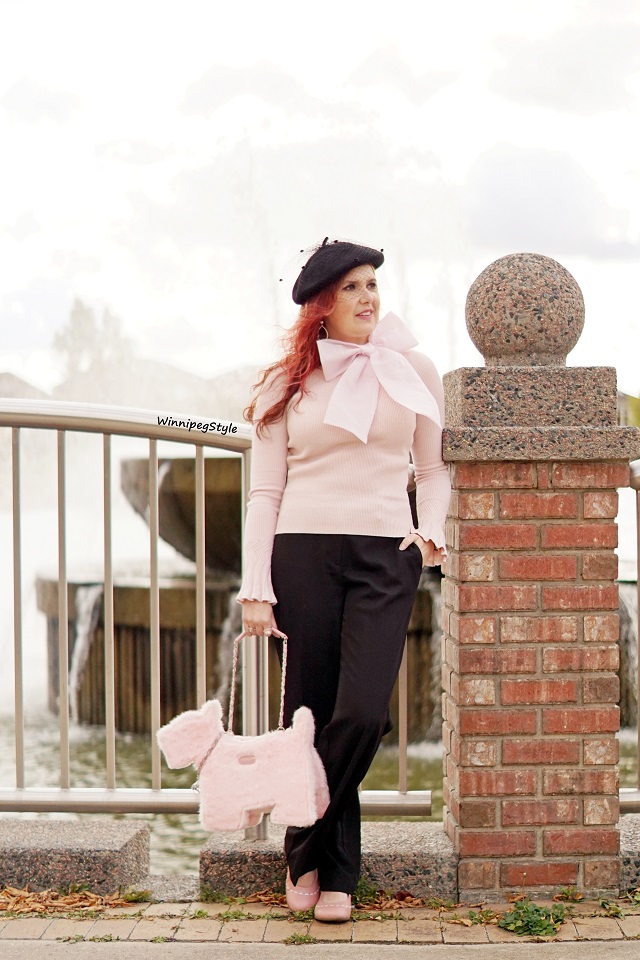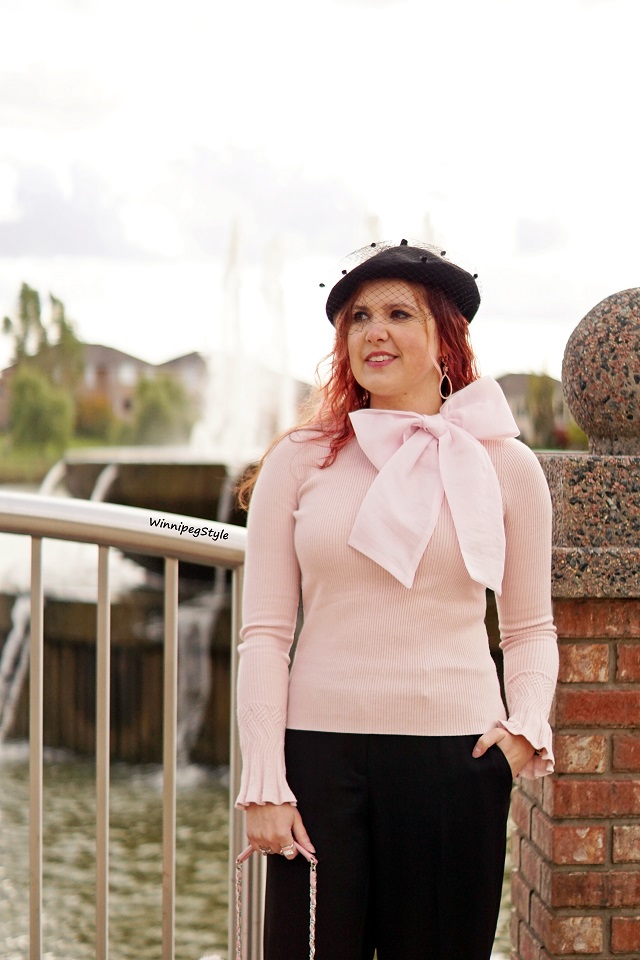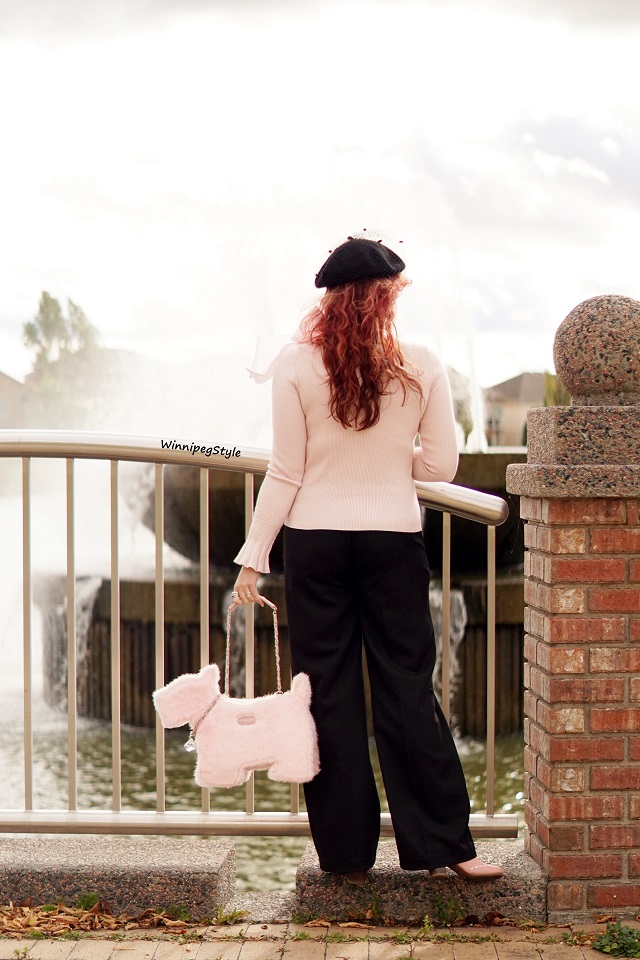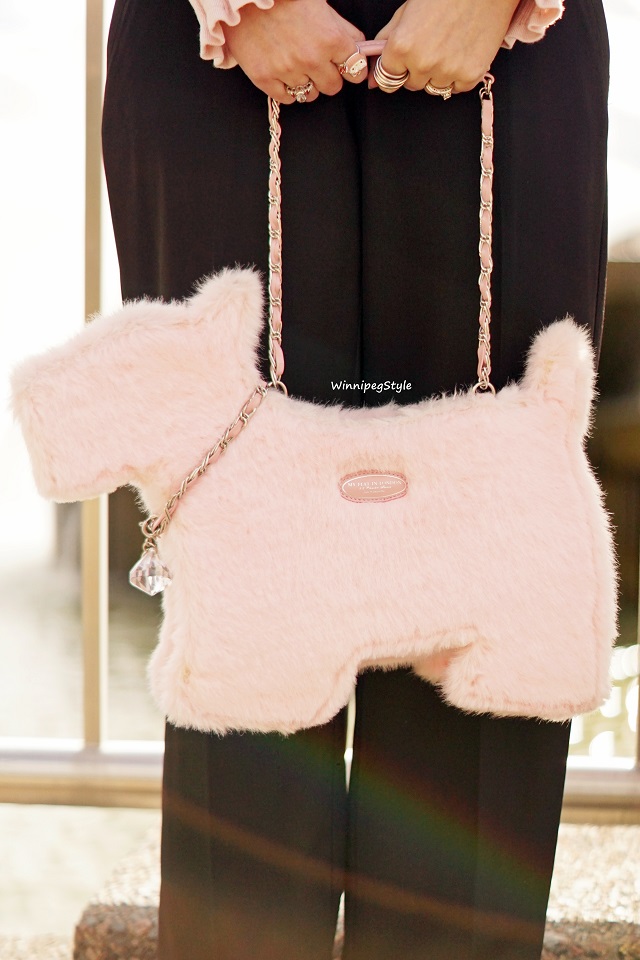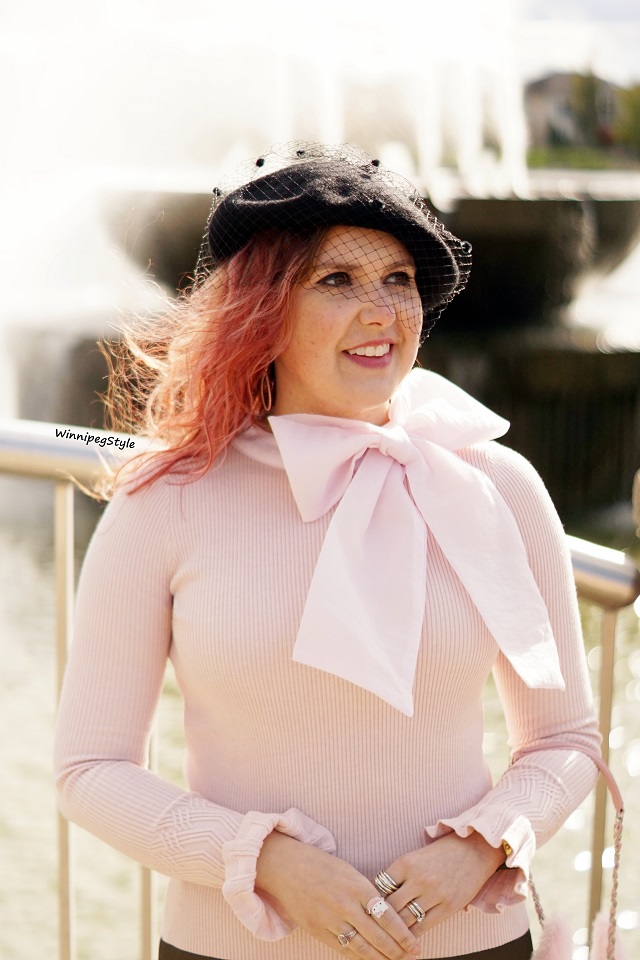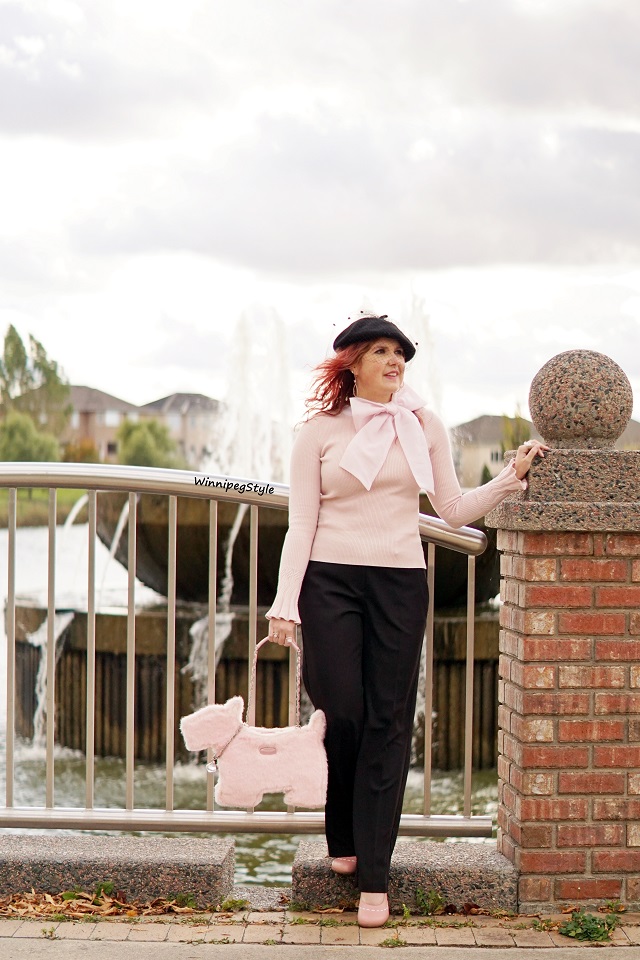 OUTFIT DETAILS
Beret – Something Special @ Winners
Earrings – Betsey Johnson @ Winners
Pants – Reitmans
Scottie dog bag – My Flat in London @ Brighton
Hello Kitty ring – Swarovski
Shoes – John Fluevog