The cold winter weather has arrived here in Winnipeg and it will be sticking around for quite some time! I am just going to have to accept it now! LOL. To make myself feel better about the cold weather I have put on the most gorgeous velvet dress and matching beret from April Cornell! This time of year I think velvet is the most perfect fabric to wear! It's warm and cozy and these 2 velvet pieces are made of the softest luxurious material!
This velvet dress (See it here: click here in Canada or click here in the USA) is absolutely fantastic to layer with. I chose to layer it with black this time just to make the gorgeous pattern stand out but I can't wait to layer this dress with some colored tops as well! The detailing of this dress is really special. The two front pockets are just so sweet (I know we all love pockets)! One of my favorite details of this dress is the blue stitching at the top the pockets and also around the neckline. I always love when a company puts in little extra special details like that. It shows that they have put some real thought into creating each design! I have taken some close up photos of the details so you can see for yourself! Let me tell you this dress is top notch quality!
The only thing that can make this adorable velvet dress better is wearing it with the matching beret (See it here: click here in Canada or click here in the USA). As someone who absolutely adores wearing hats this is such a treat to have a matching hat to an outfit! The hat is made from the same soft velvet and it is also lined as well. I will for sure wear this hat with many differenet outfits as well as it will go with so many different colors. The options are endless!
April Cornell really out did herself with these 2 pieces! I think everyone should have them for this winter! Perfect for going out, parties and of course wearing them everyday! No need to save these pieces for a special occasion.
To see all that April Cornell has to offer click here in Canada or Click here in the USA
April Cornell offers:
Ladies fashions in REGULAR & PLUS size
Baby, Girls and Mommy & Me fashions
Linens and kitchen products
Home: including bedding and cushions
Accessories: including shoes, bags, jewelry, hats and scarves
*** PROMO CODE OFFER!!! ***
Get 20% your order of Regular Priced items with promo code: winnipegfall19
Offer is good until December 31, 2019 (This offer is good for ONE use only per email address)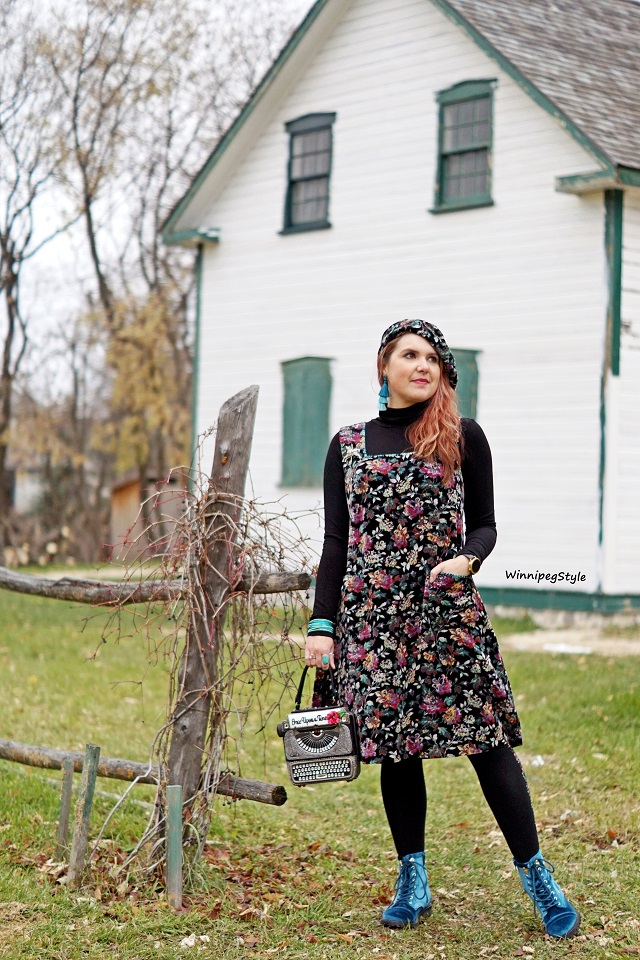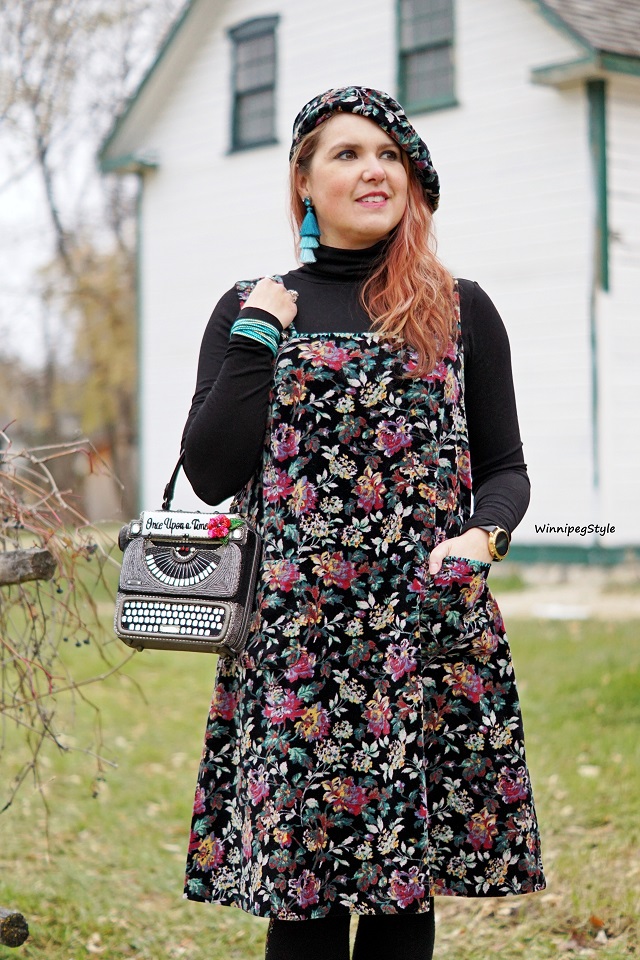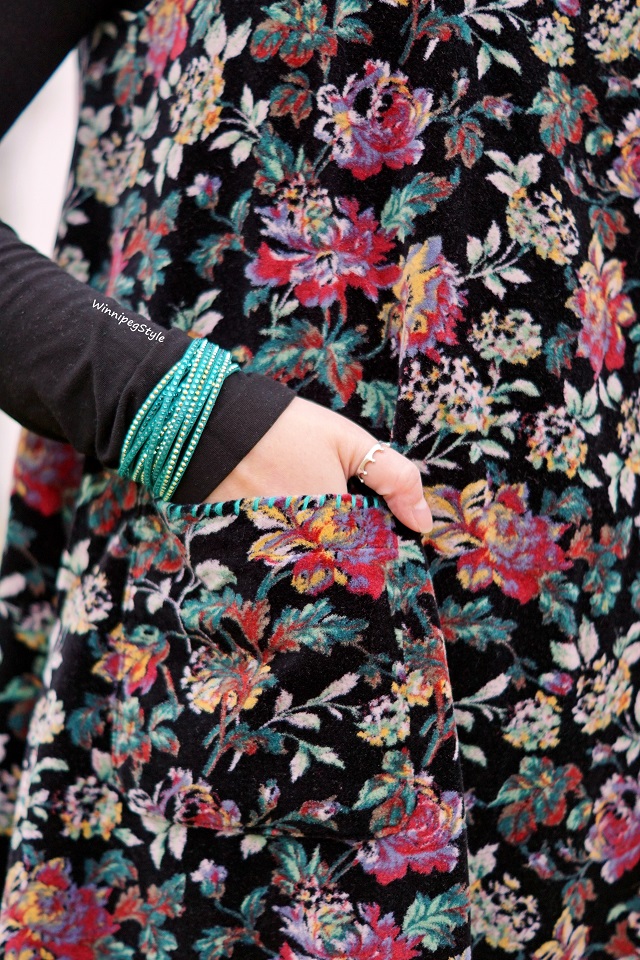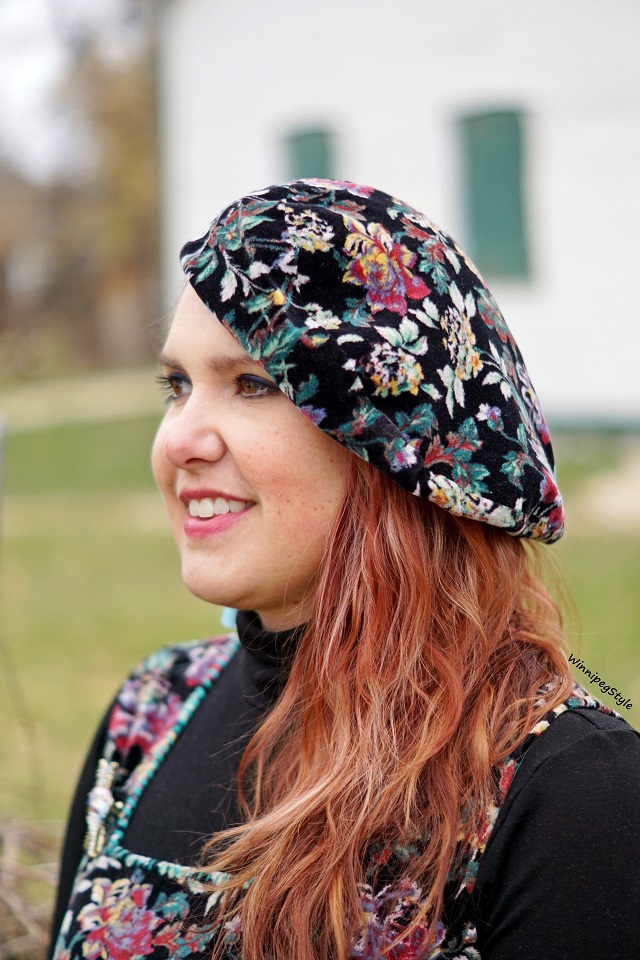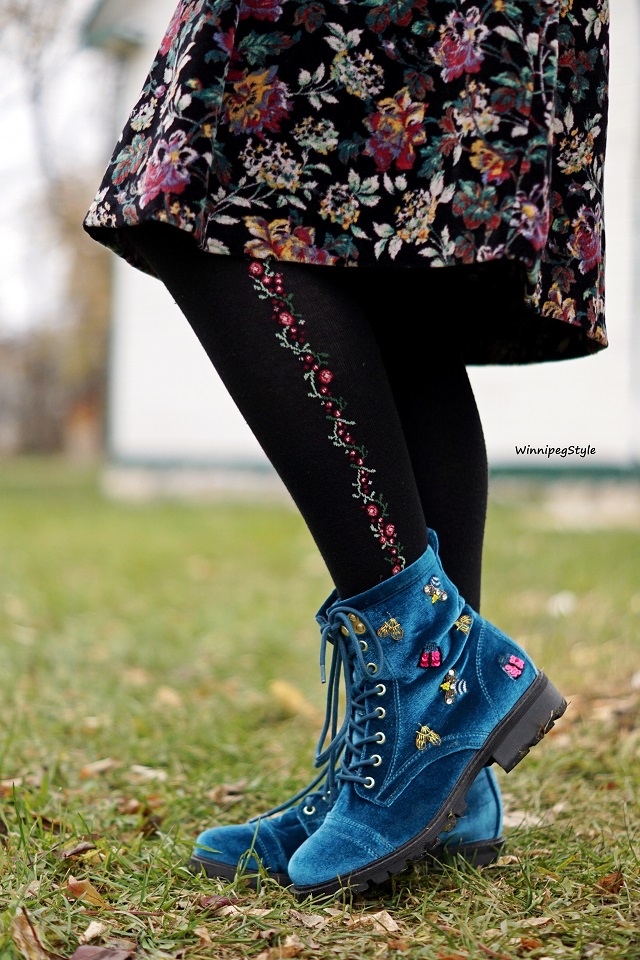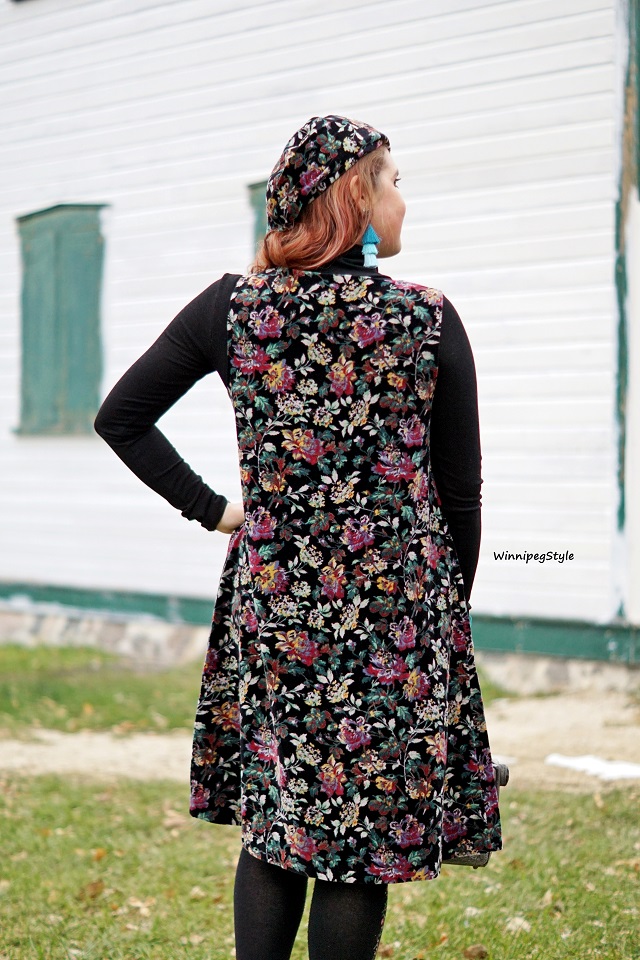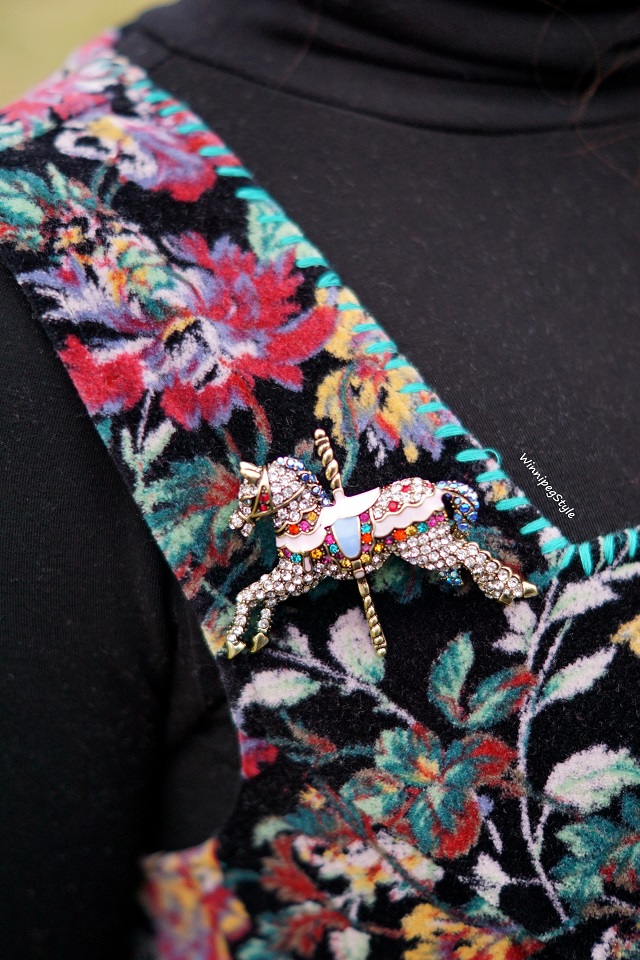 OUTFIT DETAILS
Cotton velvet printed dress – April Cornell (Canada – click here, USA – click here)
Cotton velvet printed beret – April Cornell (Canada – click here, USA – click here)
*** PROMO CODE OFFER!!! ***
Get 20% your order of Regular Priced items with promo code: winnipegfall19
Offer is good until December 31, 2019 (This offer is good for ONE use only per email address)
Tassel earrings – Anthropologie
Bamboo turtleneck – C'est Moi
Crystal wrap bracelet – Swarovski
Turquoise ring @ The Shopping Channel
Watch – Kate Spade New York @ Hudson's Bay
Boots – Betsey Johnson @ Burlington Coat Factory