You can never go wrong with putting on a classic trench coat! They always look amazing on and really elevate an outfit! This one I am wearing from Chicwish (click here to see it) is a classic trench coat but with a fun twist! It has the body of a trench coat but the sleeves are made with a chiffon material. The sleeves are actually made with two layers of chiffon, one being a cream color and the second one is a nude/tan color producing a really nice effect. The sleeves are quite sheer so whatever lovely color you are wearing underneath will show through so you can play around to make a unique look.
Isn't this skirt I am wearing an absolutely stunning piece! Sadly it seems that it is out of stock at the moment, but it's a fairly new piece so I think Chicwish will re-stock it soon. How could they not?! It's stunning! The mesh part at the bottom is sheer with a little bit of sparkle! We all need a little bit of sparkle in our lives!
I love that these pieces I am weaing are neutral in color but the whole outfit still stands out!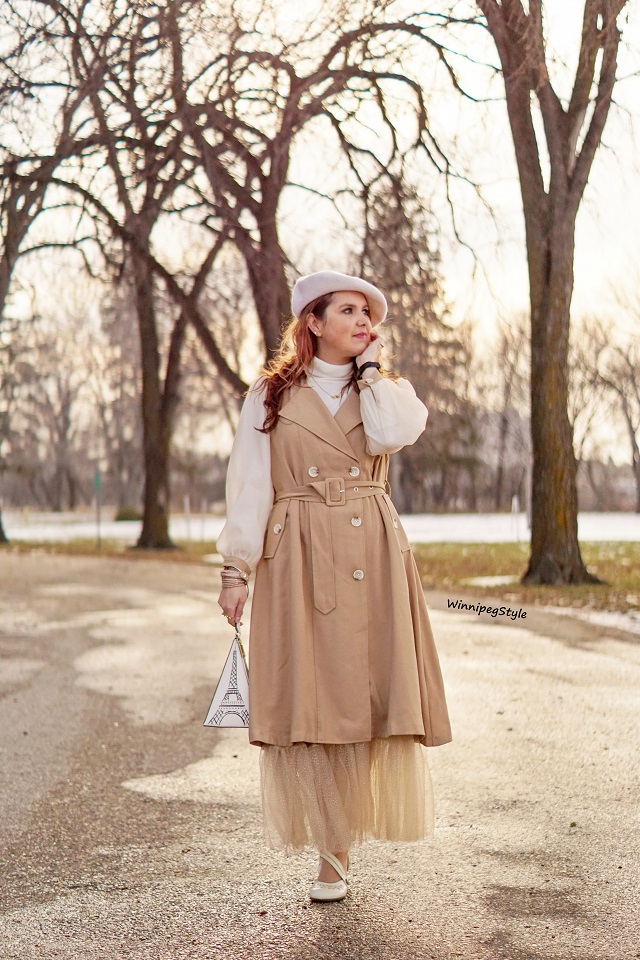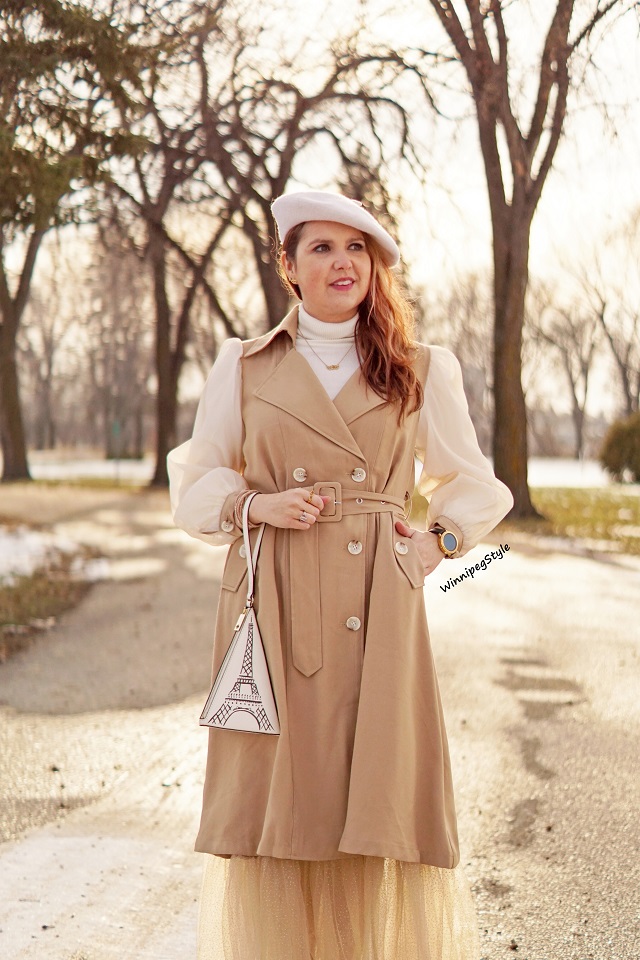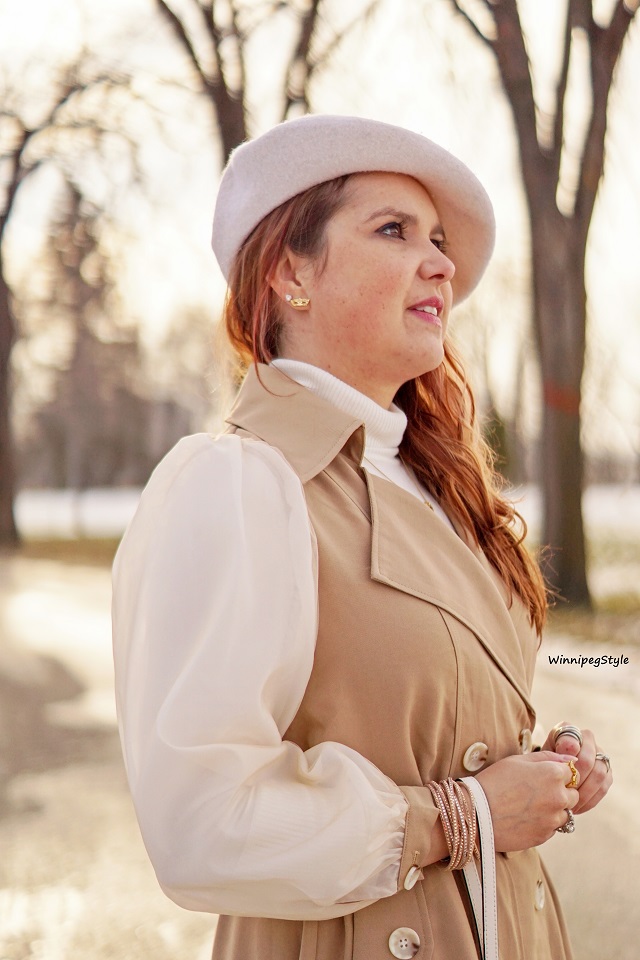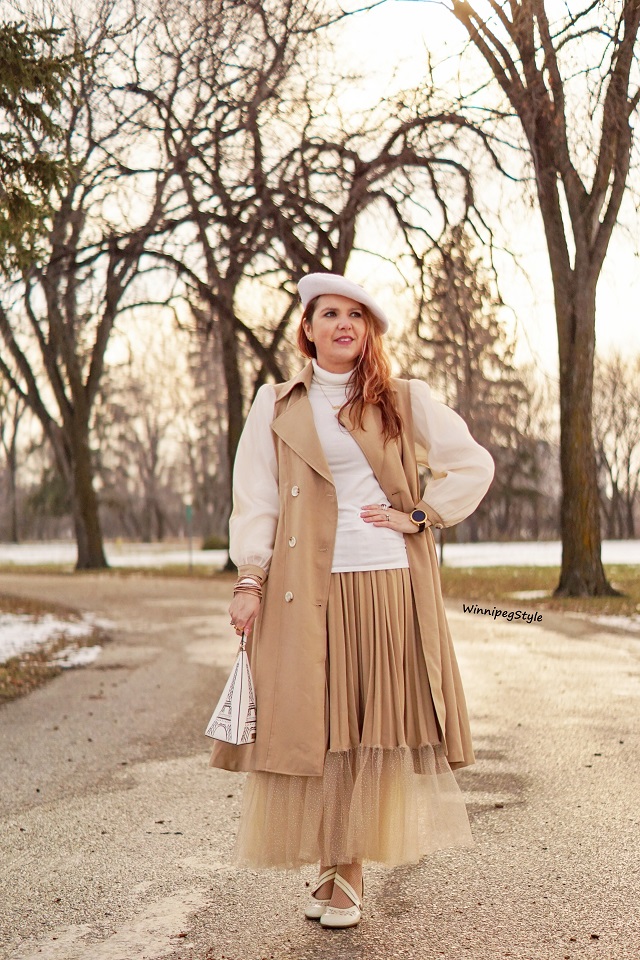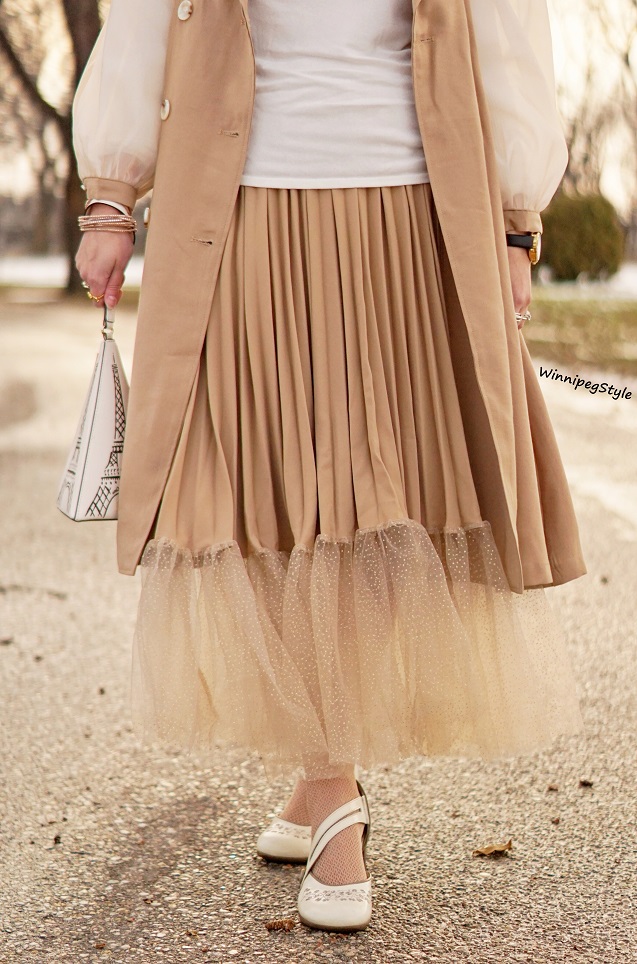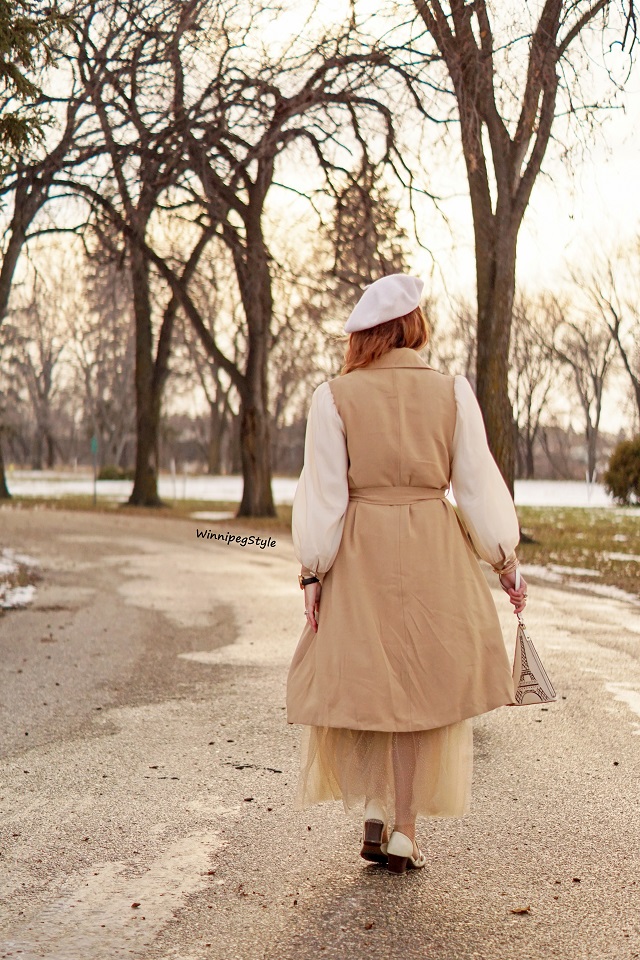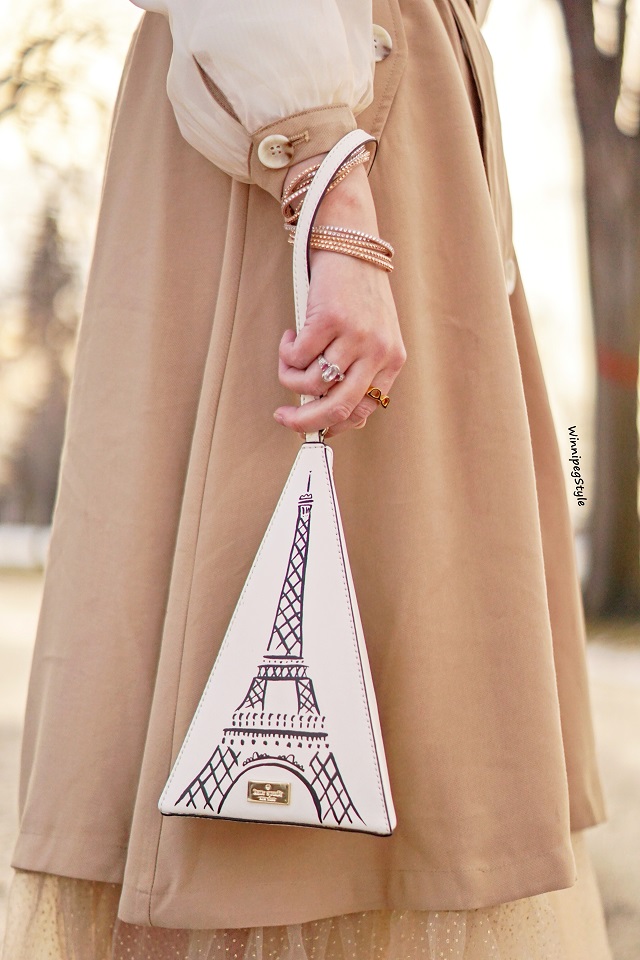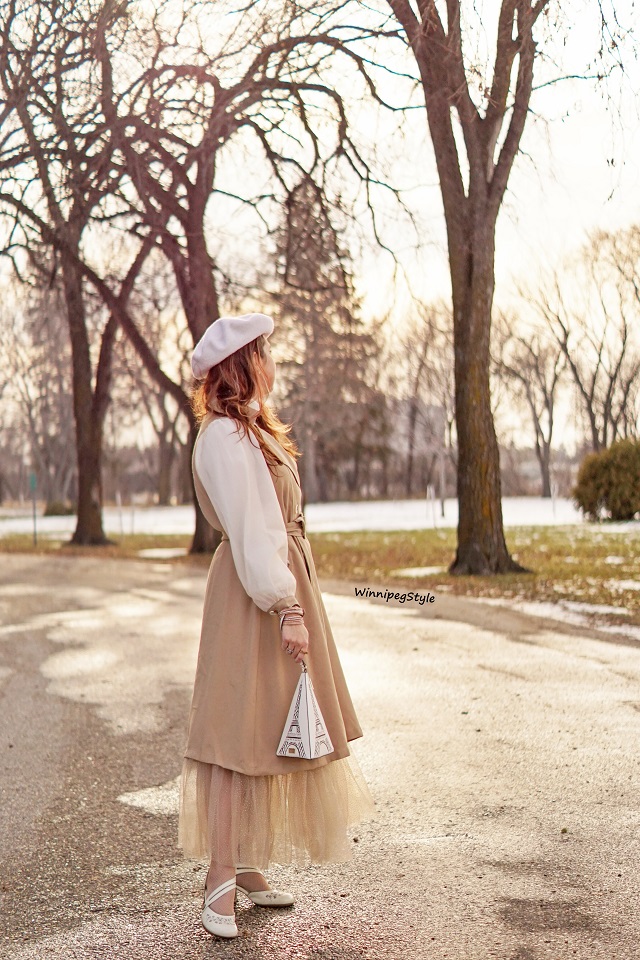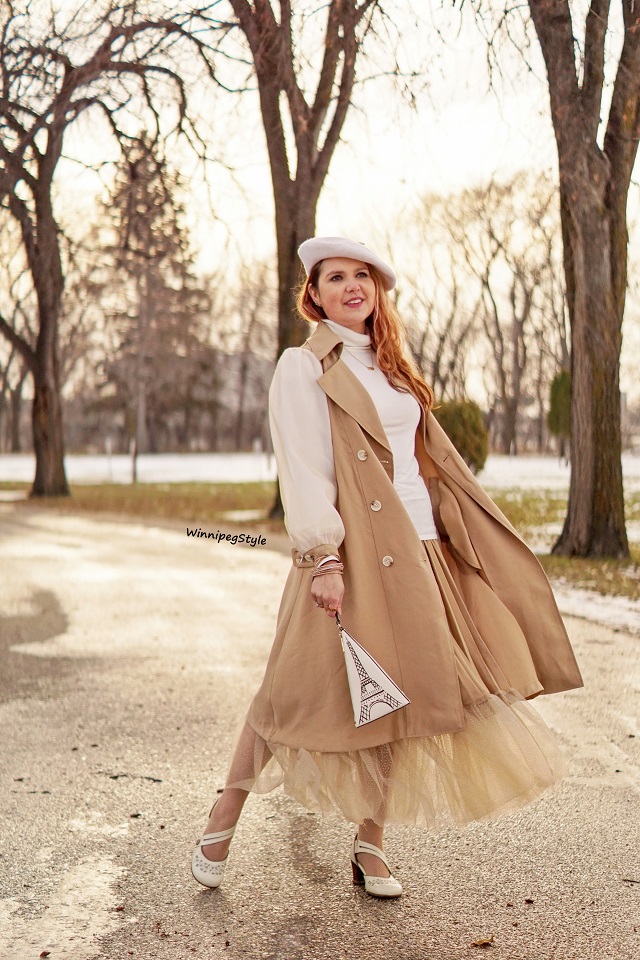 OUTFIT DETAILS
Chiffon sleeve trench dress coat – Chicwish
Pleated mesh bottom skirt – Chicwish
Turtleneck – Danier
Beret – Winners
Eiffel tower bag – Kate Spade New York
Masquerade necklace necklace & earrings – Kate Spade New York @ The Bay
Wrap bracelet – Swarovski
Watch – Kate Spade New York @ The Bay
Glasses ring – Kate Spade New York
Shoes – John Fluevog