Who doesn't love Barbie?! I am sure you have played with a Barbie or two in your lifetime and it made you happy! Recently The Shopping Channel here in Canada had a 60th Anniversary Barbie special on tv and I had to tune in because I knew there would be some good stuff to buy! My mom is as big of a fan of Barbie as me so while watching the show live I was texting her and we were deciding on what pieces we needed to have! It was pretty fun! The show featured a few different brands such as Heidi Daus jewelry, Unique Vintage clothing and accessories, PUR cosmetics, and of course Barbie collector dolls!
The pieces that I had to have were this adorable Unique Vintage Barbie print swing skirt, Unique Vintage Barbie Swim Beauties circle bag and the sweetest crystal Barbie necklace by Heidi Daus! Too much Barbie for one outfit? I think not! I really wanted every item in the show but then I would be bankrupt so I picked just a few pieces. I am quite happy with my choices. The Unique Vintage Barbie skirt is just my style! I love the full shape, the print of the different classic Barbies and if you check out my photos below even the zipper pull at the back of the skirt is in the shape of a Barbie head, how cool is that! The retro circle Barbie bag with the iconic Barbies in their chevron bathing suits is perfect! My mom said she wanted the exact same bag as child so now we have it to enjoy! The beautiful Heidi Daus Barbie necklace I am wearing is so lovely. The pictures just don't do it justice, it is made with Swarovski crystals and it sparkles so magically! It really is such a darling statement piece for any Barbie girl!
It's not often such cute pieces are available for purchase right from Canada so this was a nice treat. Often brands ship to Canada but the duty charges or excessive shipping charges really make me think twice!
Are you a fan of Barbie too?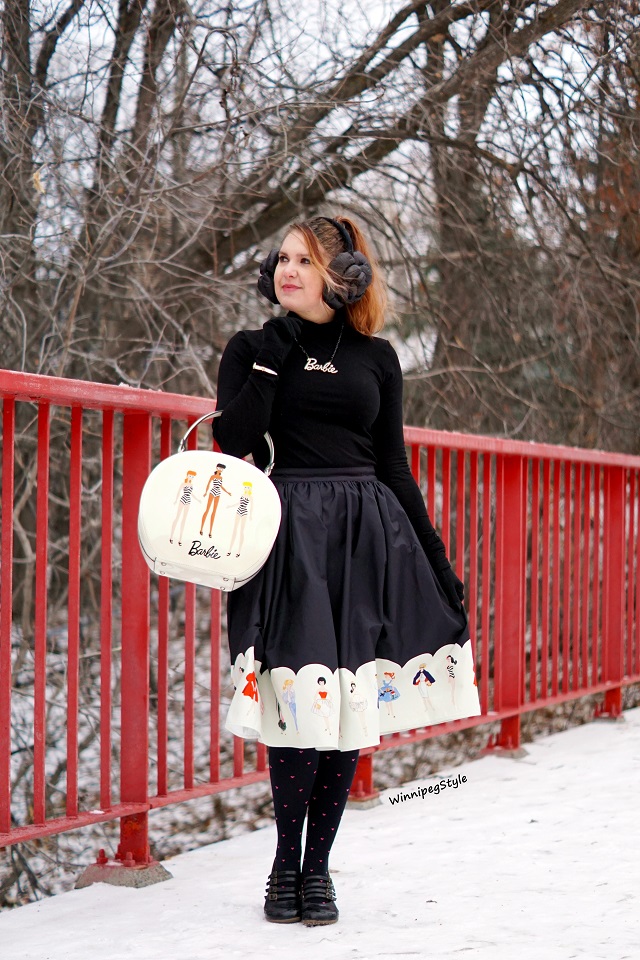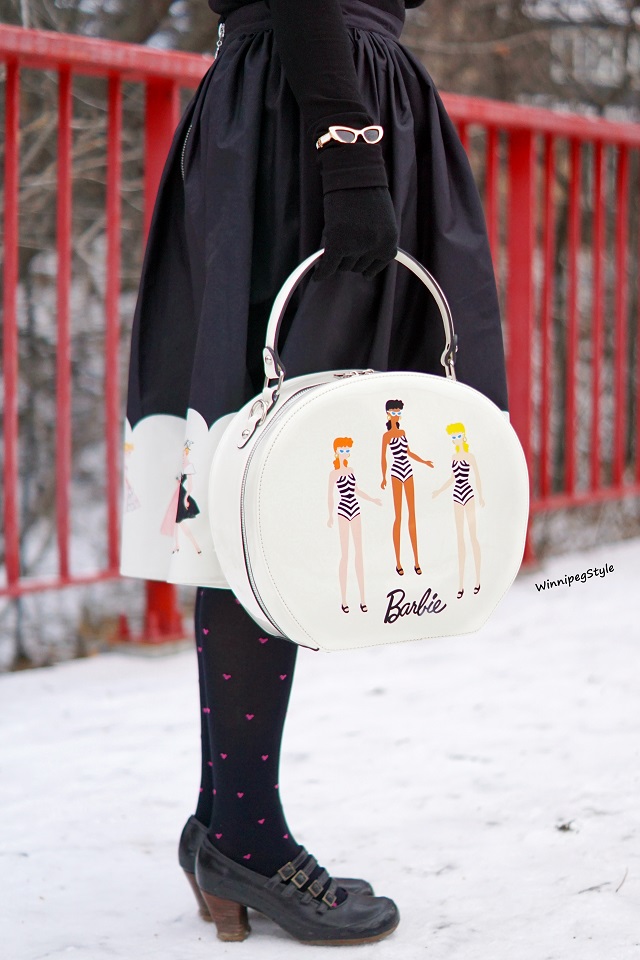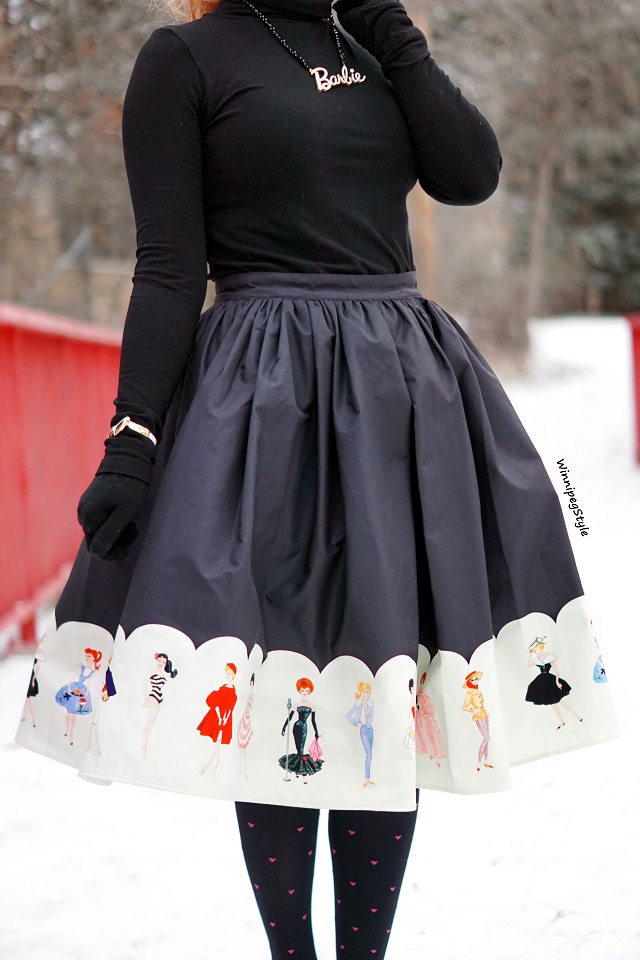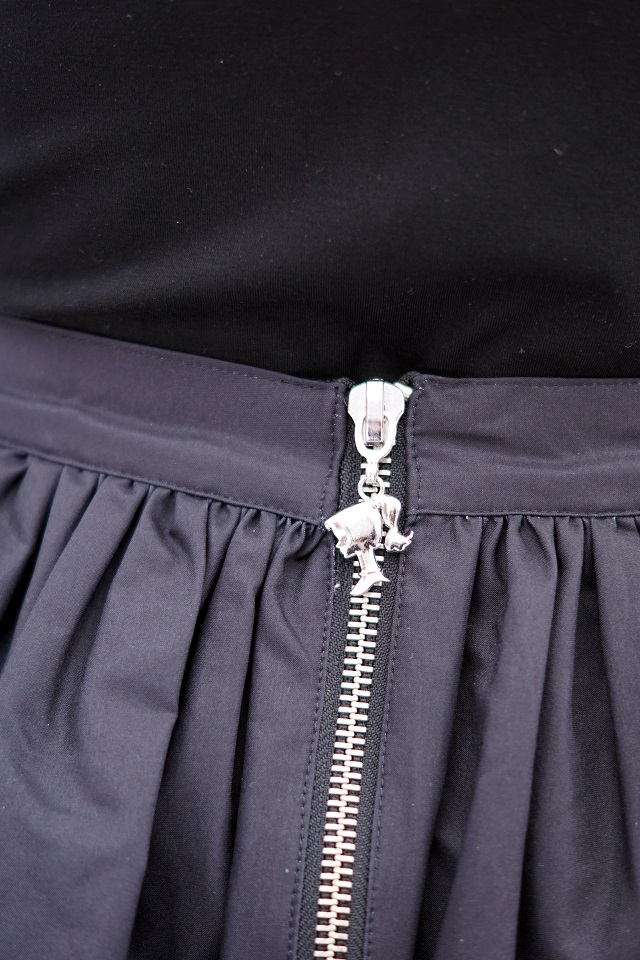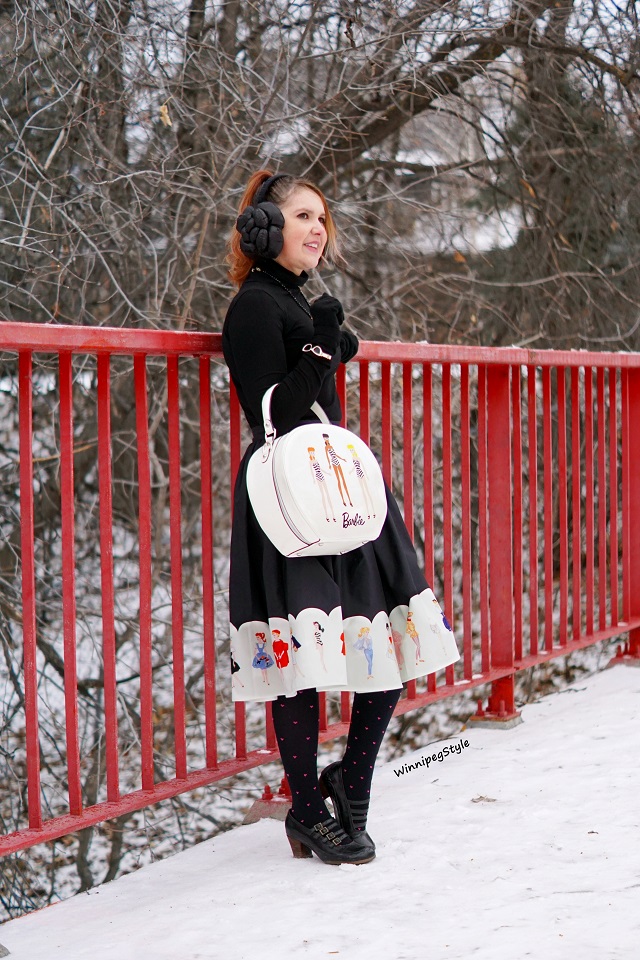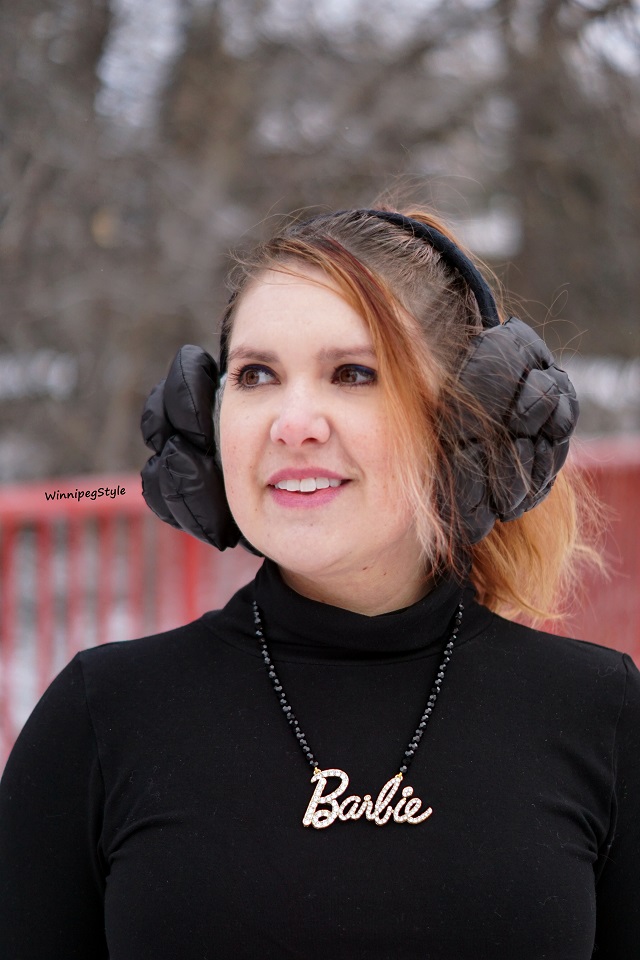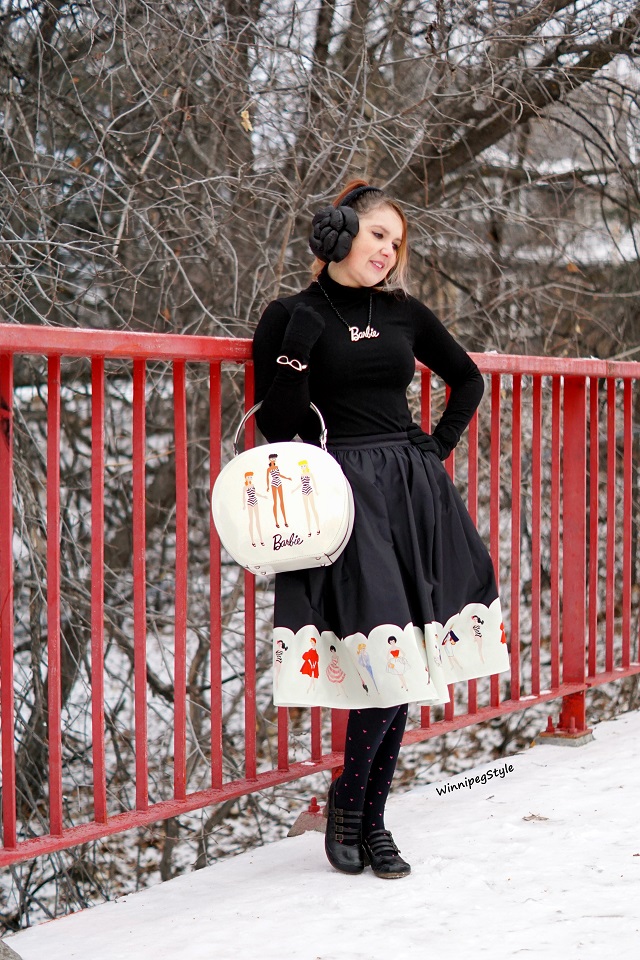 OUTFIT DETAILS
60th Anniversary Barbie print swing skirt – Unique Vintage @ The Shopping Channel
60 Anniversary Barbie Circle Bathing Beauties bag – Unique Vintage @ The Shopping Channel
60 Anniversary Barbie name necklace – Heidi Daus @ The Shopping Channel
Rose shaped ear muffs – @ Marshalls
Bamboo turtleneck – C'est Moi
Sunglasses bangle bracelet – Kate Spade
Tights – Forever 21
Shoes – John Fluevog