It's nearly the end of the year! Can you believe it?! I am excited to see what the new year will bring.
One thing I know is that in 2020 I will still be wearing fun outfits with some fantastic accessories! I know my style has changed over the years but I still make every outfit unique and creative. I always put some thought into what I put on and some times that can take a few extra minutes to get my outfit just right.
Creating fun color combinations for an outfit is also something that I really enjoy doing and I really hope to push the boundaries this upcoming year. The color combo I am wearing in these photos is burgundy and pink. It is not a new color combination but it is definitely one that I love wearing over and over again. The colors work so well together!
What is your favorite color combo to wear?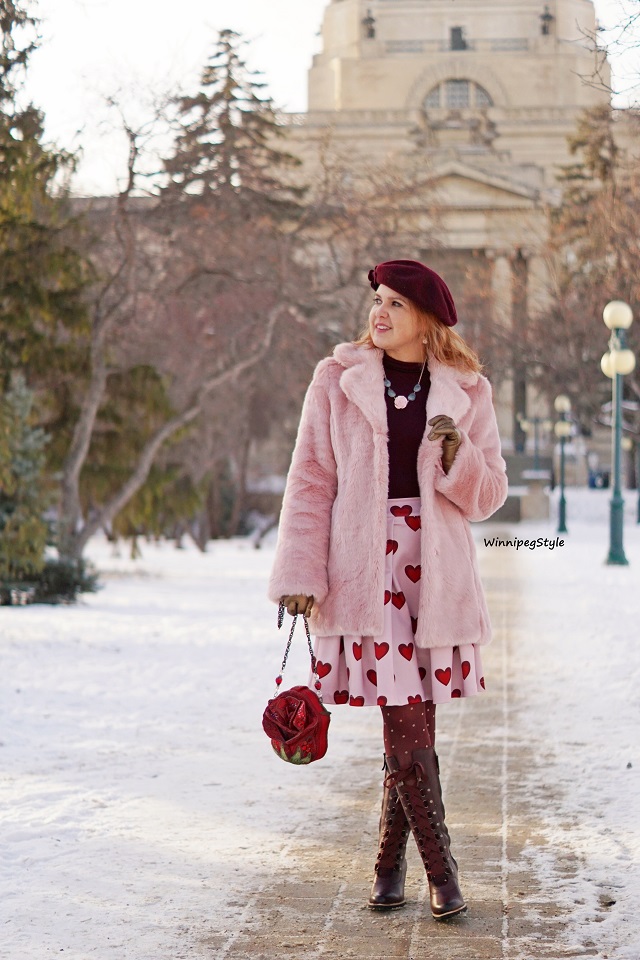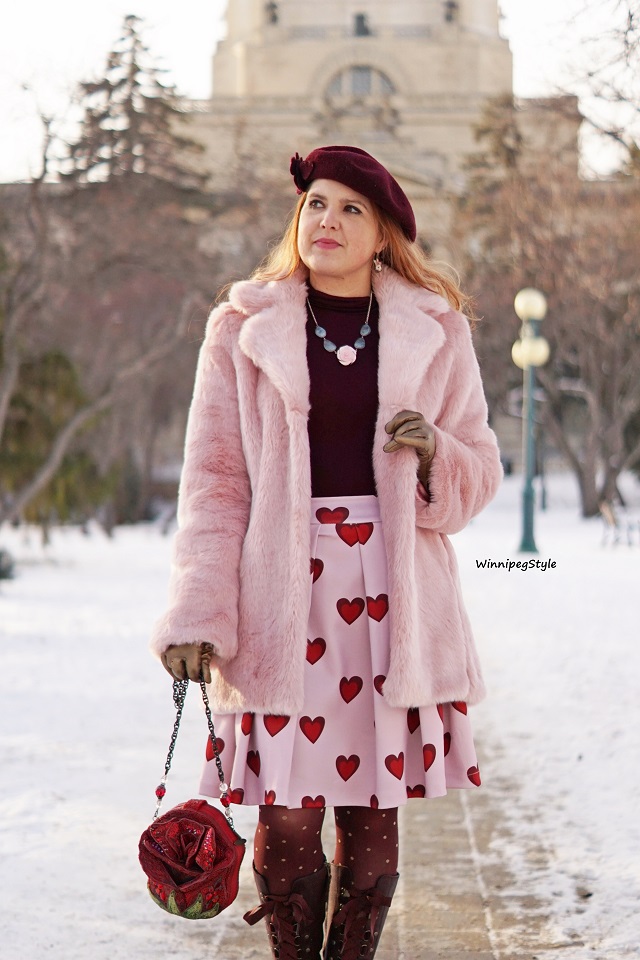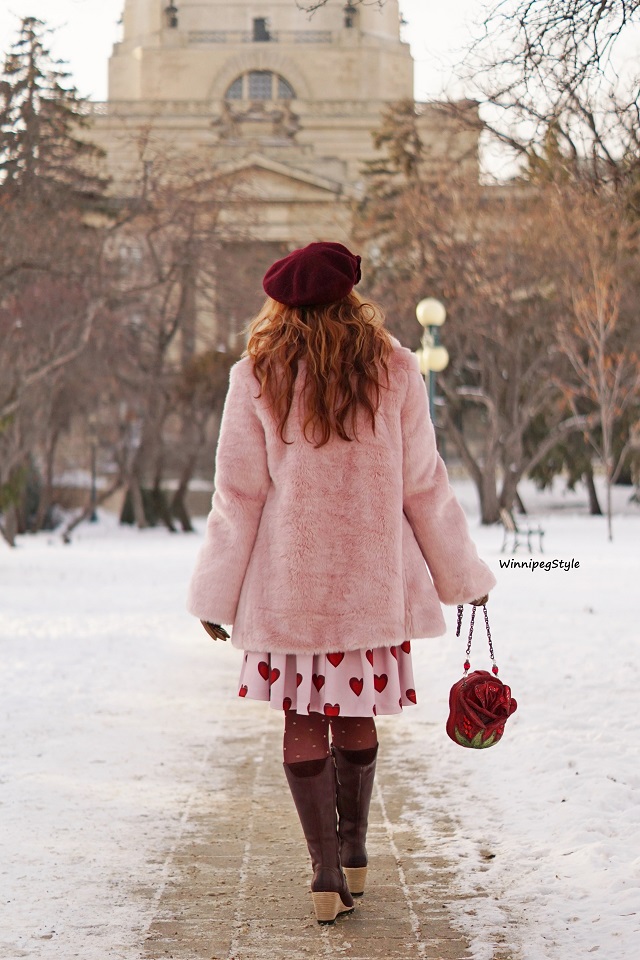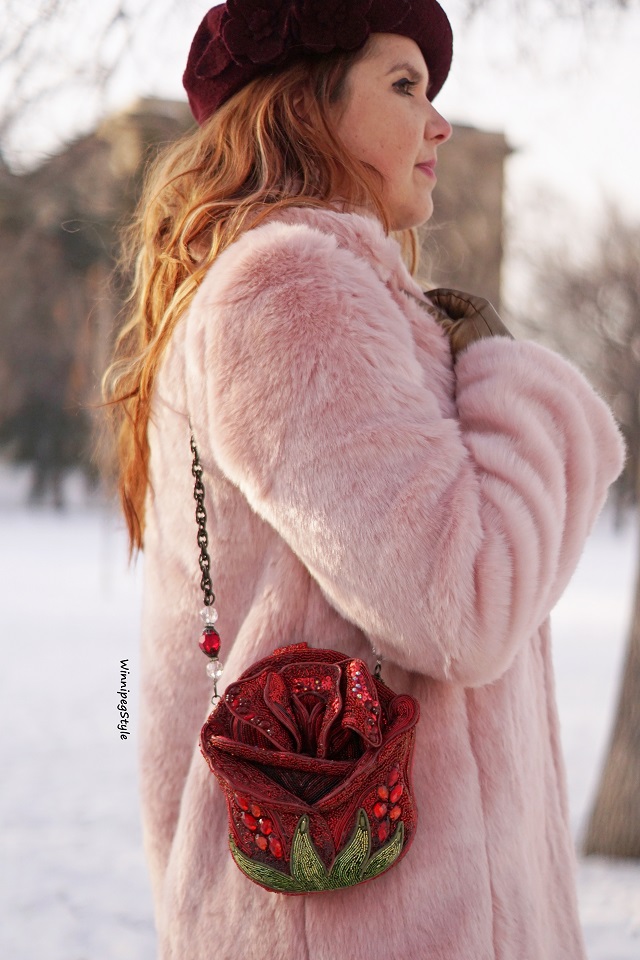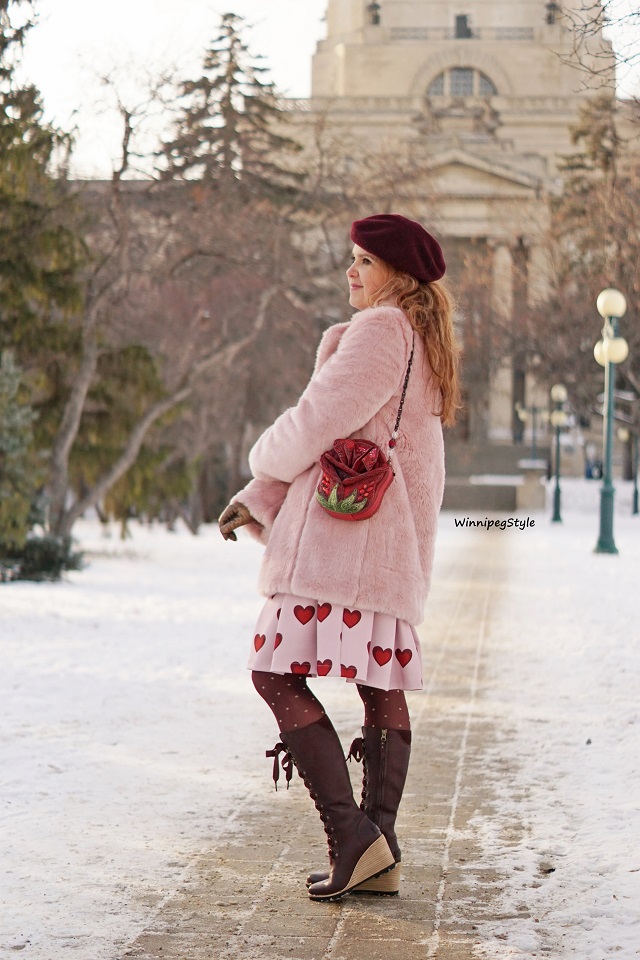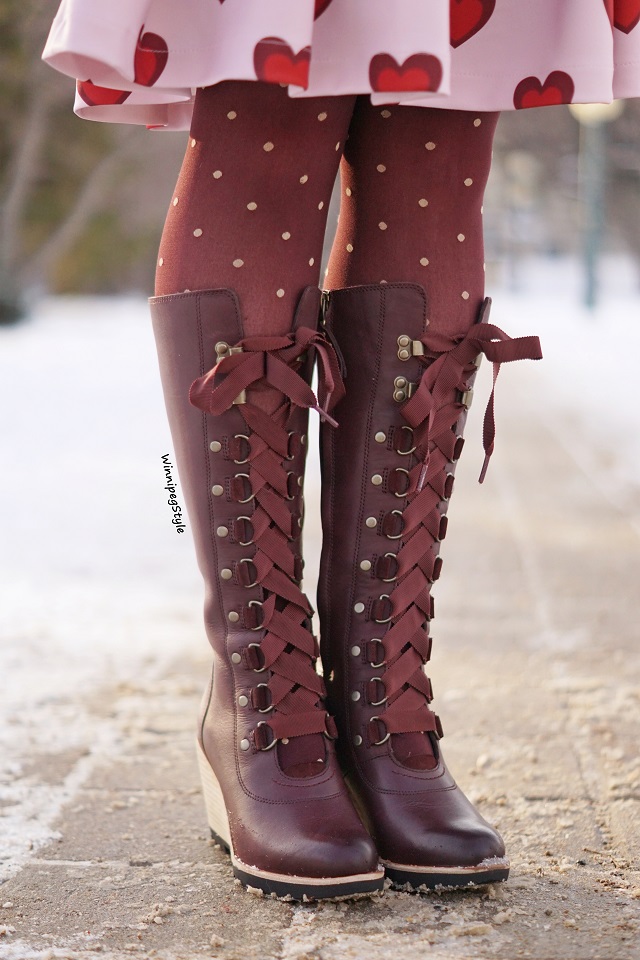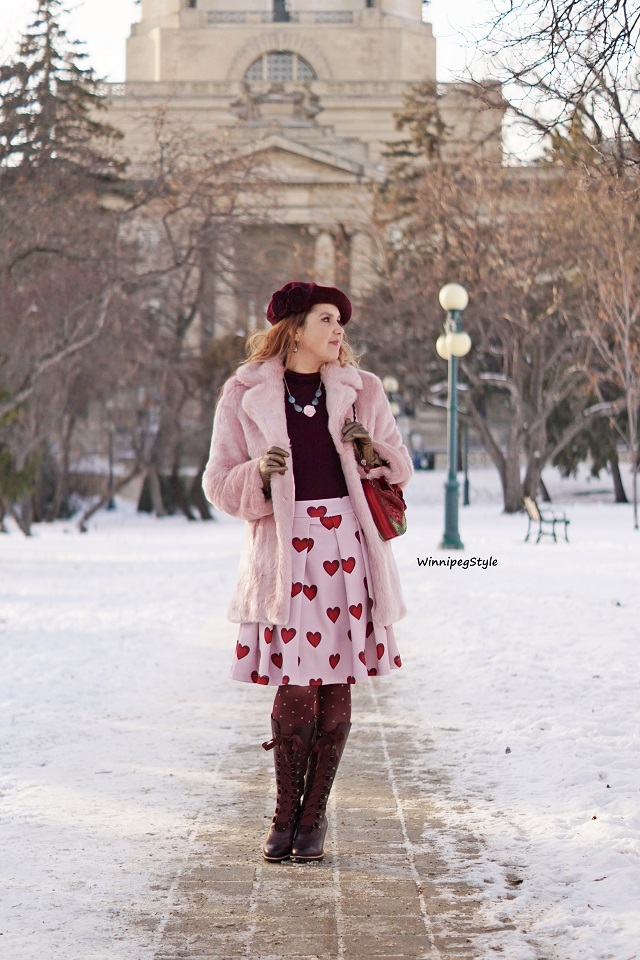 OUTFIT DETAILS
Turtleneck – Jessica @ Sears
Beret – Global Connections
Earrings – gift
Necklace – The Shopping Channel
Gloves – Danier
Tights – Old Navy
Boots – Sorel @ Marshalls