It's been awhile, but I am here with a new blog post! Sometimes it's best to just take some time. Life definitely has been different for every one of us. I hope you all are safe and healthy.
The days here are quite cool now and fall is upon us. I know most days there isn't many reasons to get dressed up as there are no events to go to but why not just dress up every day. A tulle skirt is always a pretty piece and is usually quite dressy but by pairing it with a simple top you can wear it just about anywhere. Into the winter I will love to wear this skirt with a cozy knit sweater and a pair of boots. It may be a little hard to tell from the photos but this lovely tulle skirt (click here to see it) is actually a pretty navy color, which is a nice change from basic black. I love the way this skirt fits and it has an elastic waist to be completely comfortable too.
How do you like to wear a tulle skirt?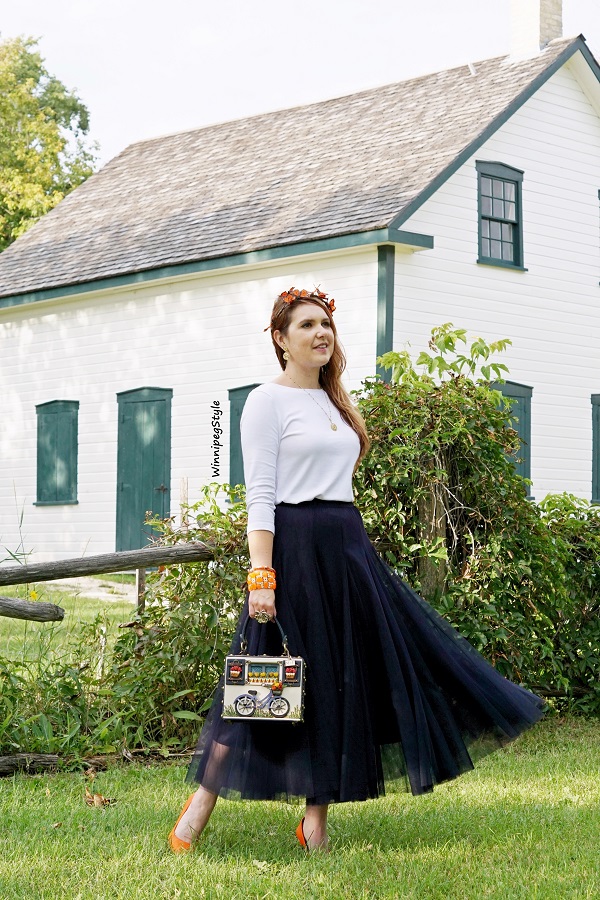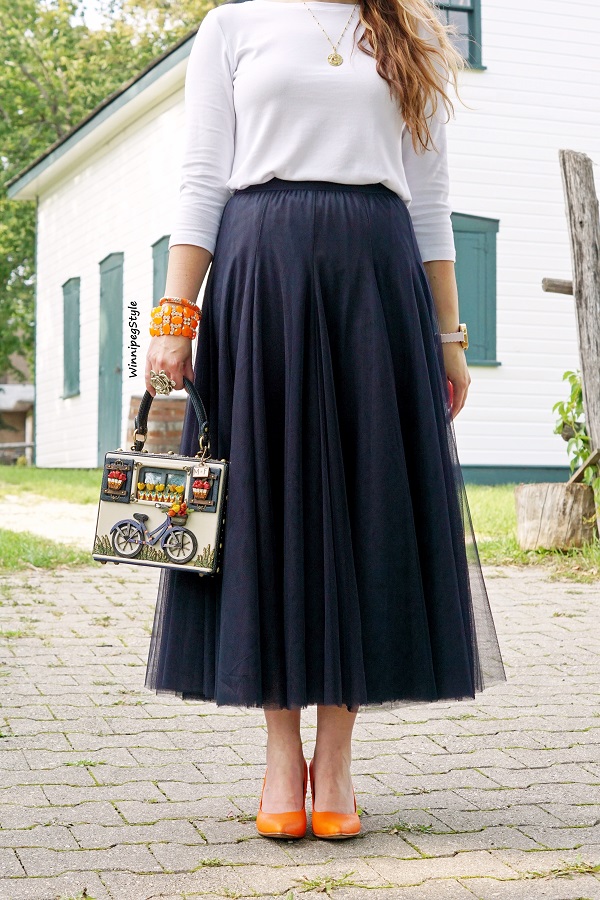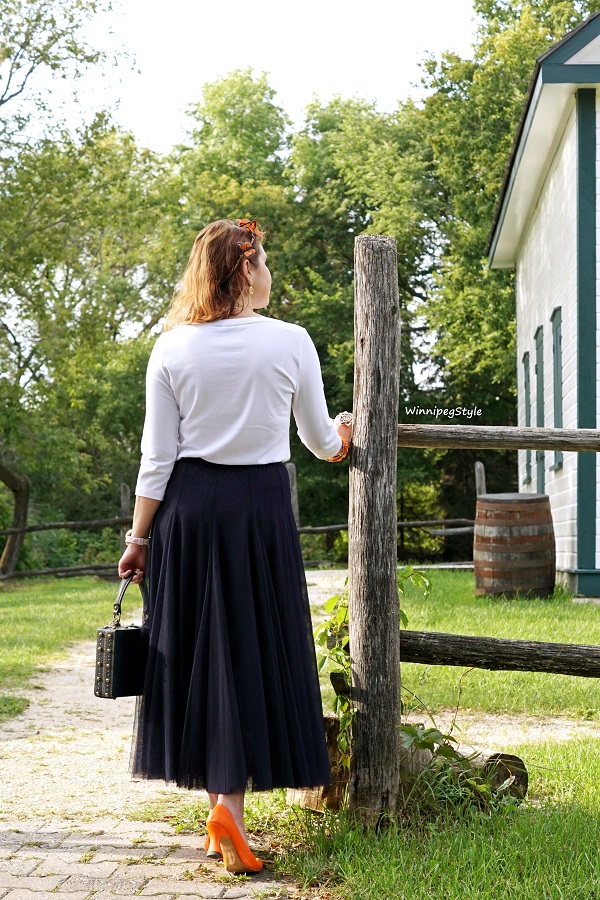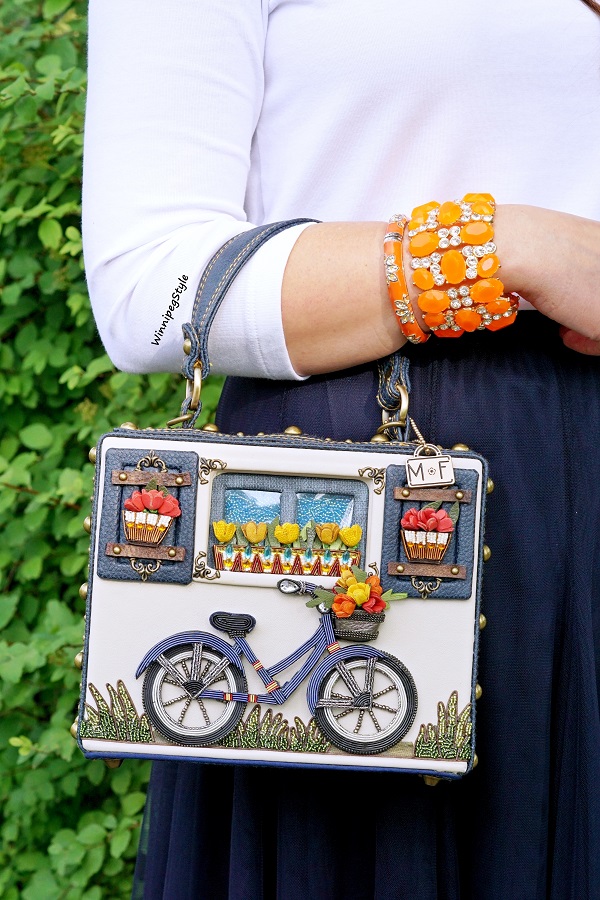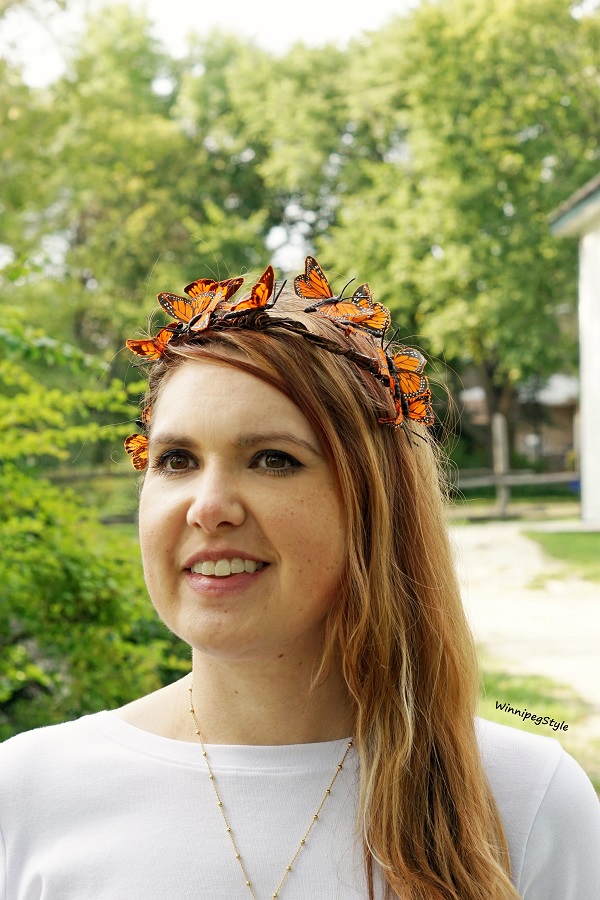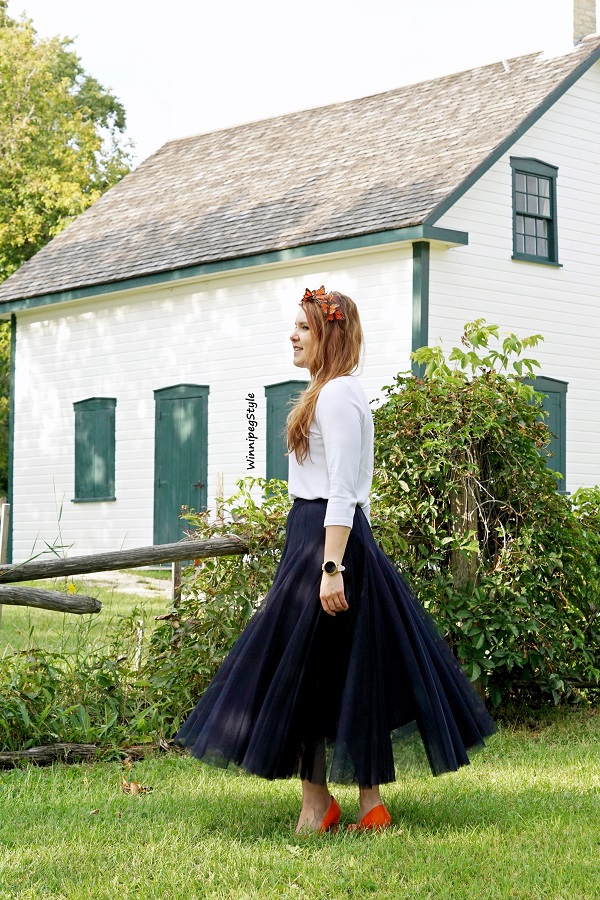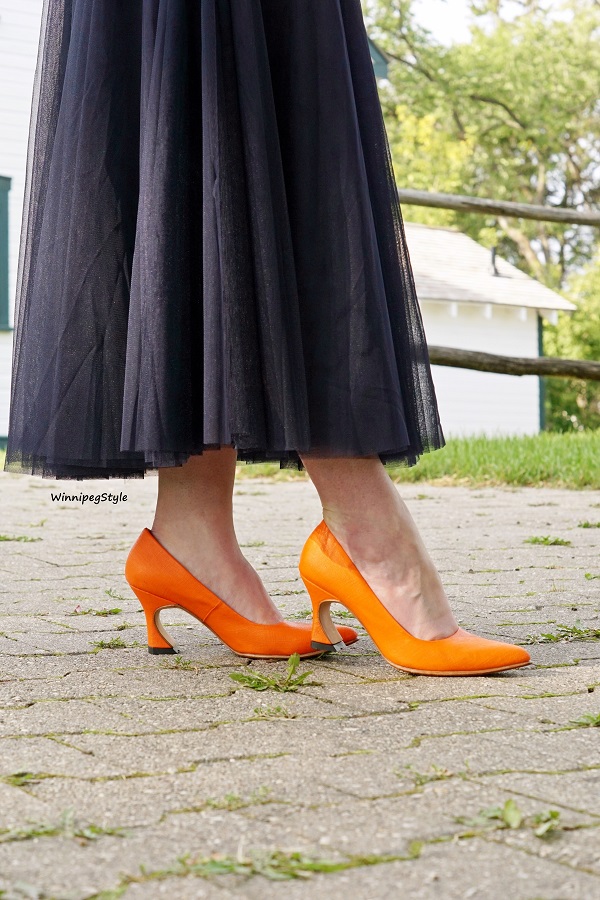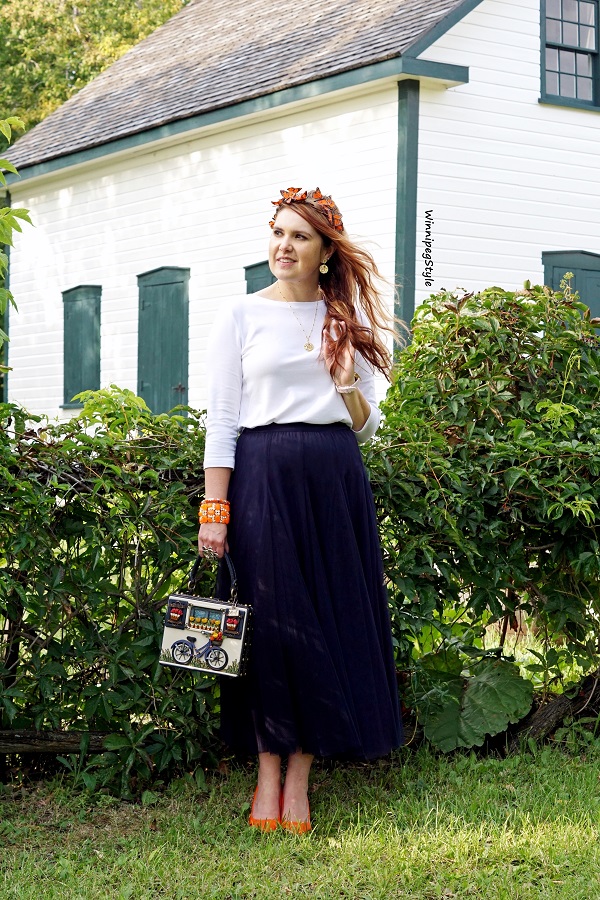 OUTFIT DETAILS
Bicycle handbag – Mary Frances
Top – Jones and Co. @ Winners
Butterfly crown – Neesie Designs @ Etsy
Earrings and necklace – Swarovski
Orange bracelets – large @ Winners, small @ Avon
Rose ring – Winners
Shoes – John Fluevog