Wearing accessories is definitely a big part of my daily fashion life. One thing I never leave the house without is wearing some sort of accessory on my head. I am sure if you follow my blog you will notice that I love headbands! I can't get enough of them! You may think all headbands are the same, but once you discover NamJosh's headbands you will see they are not! Each headband is truly a work of art! If you take a look at my photos and through the NamJosh website you will be so impressed! (click here to see everything). Every headband is handmade and hand beaded in India by skilled artisans with embroidery techniques that are passed down from generation to generation. This is all through Fair Trade. NamJosh fosters sustainable and equitable trade relationships with artisans.
In all my years of wearing headbands I have never seen any as unique as these ones from NamJosh. The designs on the headbands are incredible with the beading, embroidery and embellishments. The shape and structure of each headband really stands out from other headband brands. Each headband has a thin piece of metal that runs down the center that is covered with fabric. The rest of the headband is made of soft material, but somehow it keeps the perfect shape. The headbands are made out of various textures and fabrics from velvet, knit, denim, brocade and so many more! Each headbands is lined in the most gorgeous fabric for a little something special to see on the underside. Every little detail makes these headbands unique.
The ordering process was super easy and I received my headbands in about four days from India! Very impressive! They keep adding more new arrivals so I can't wait to order again!
If you would like to order some for yourself (which I know you do!) you can use my personal discount code for 10% off your whole order!
Promo code: REBECCAHARASYM10
Website: NamJosh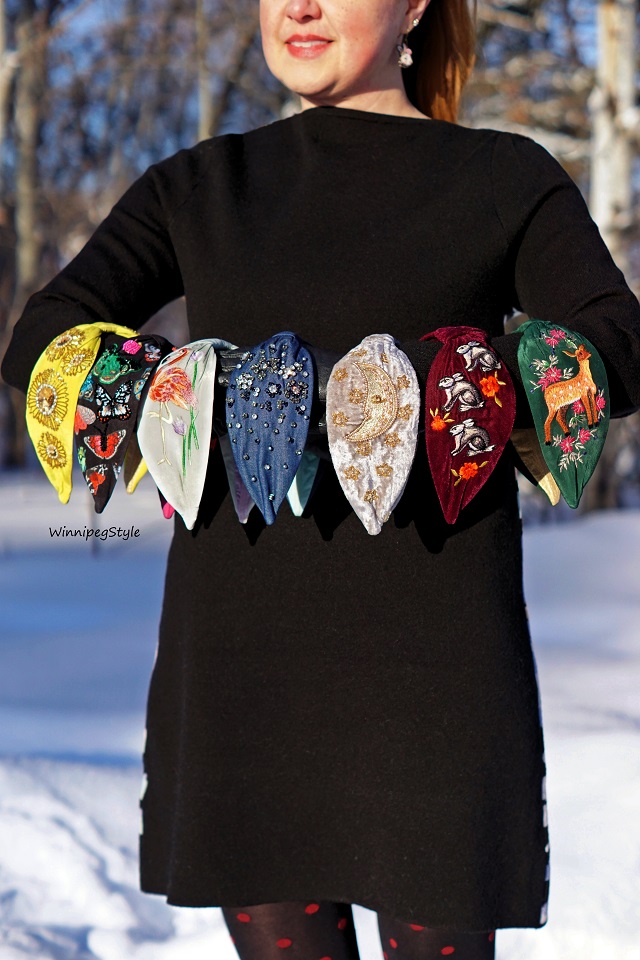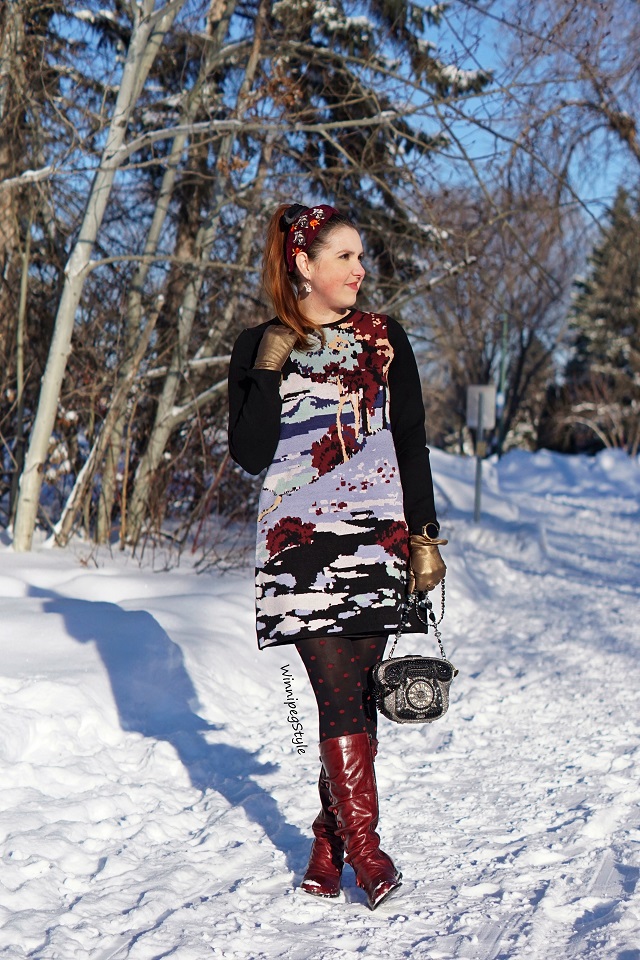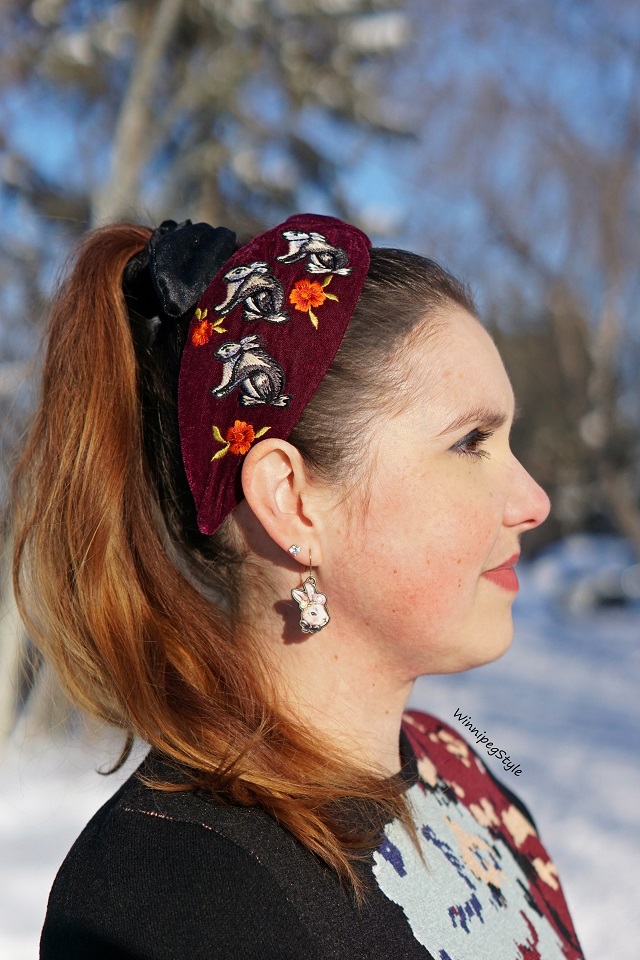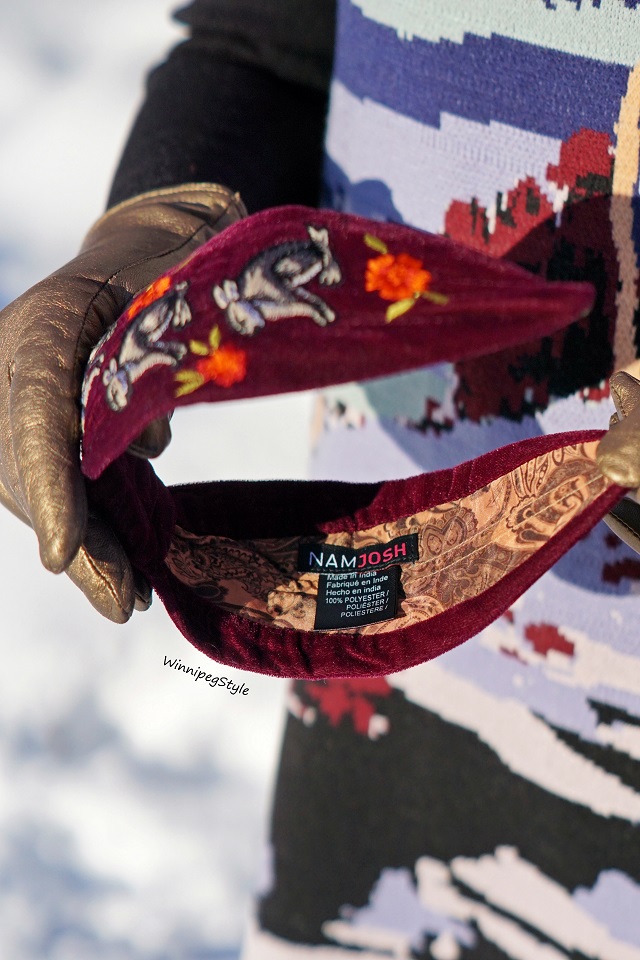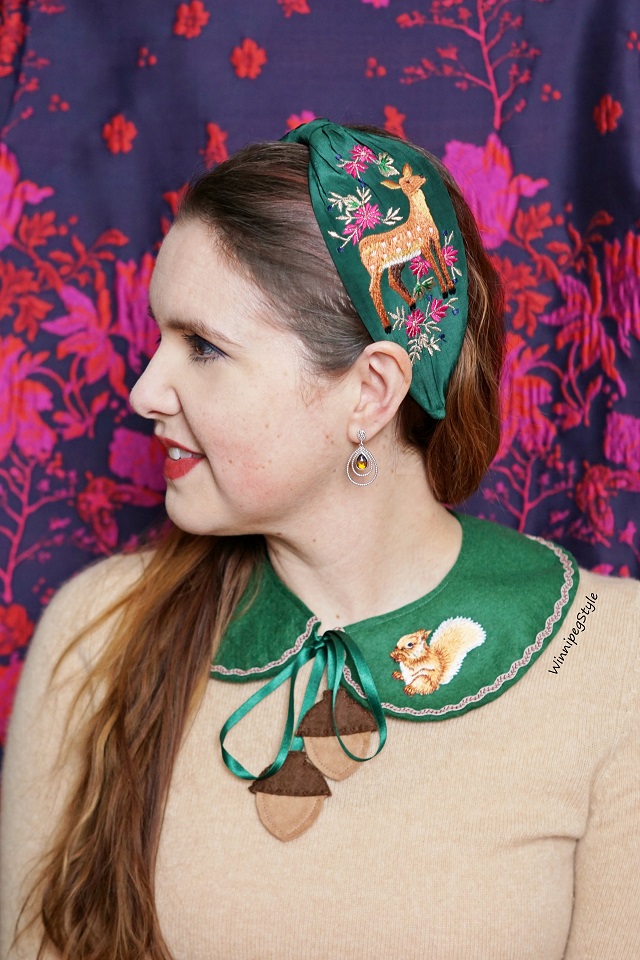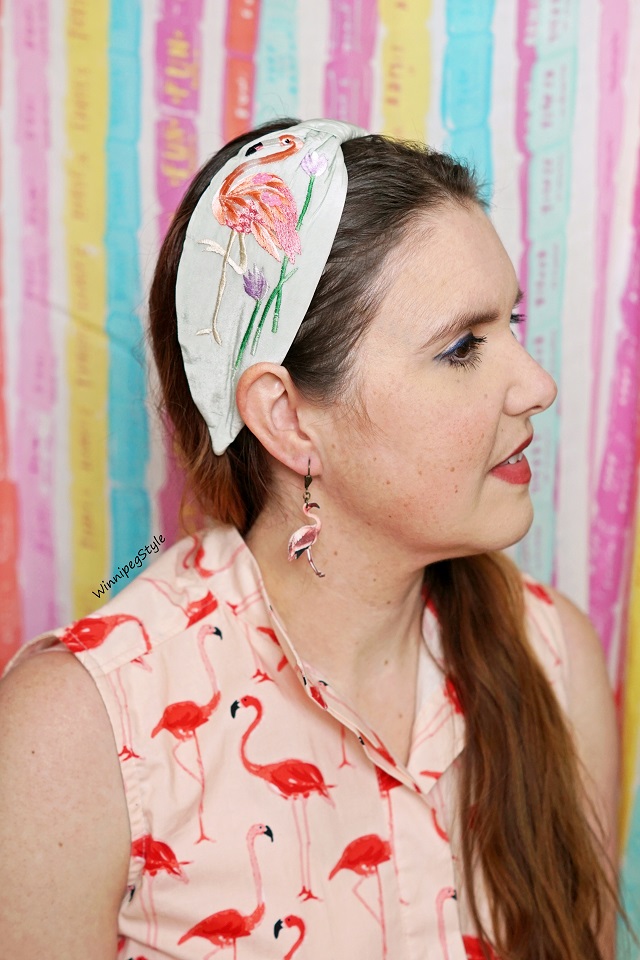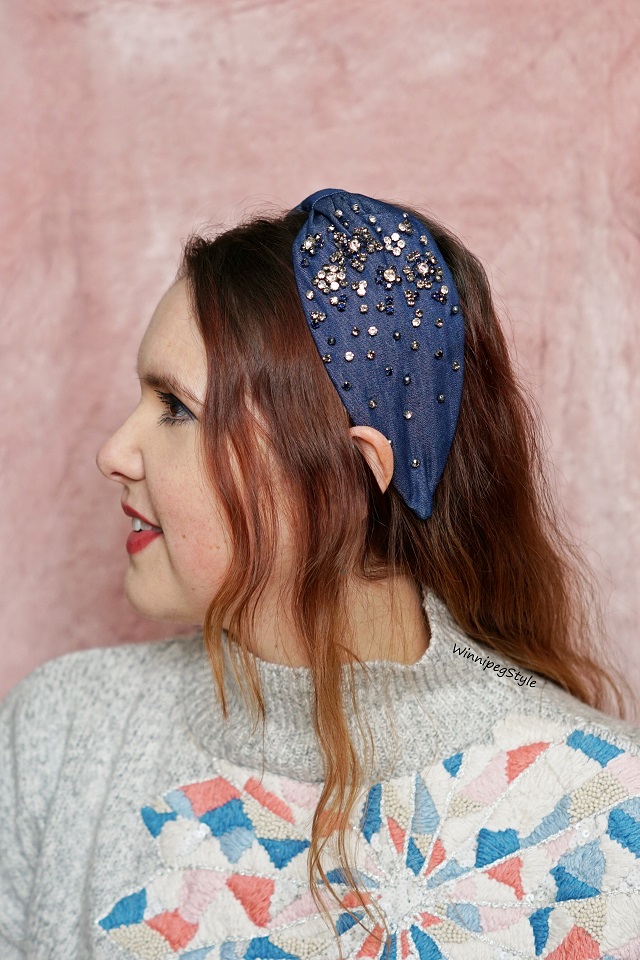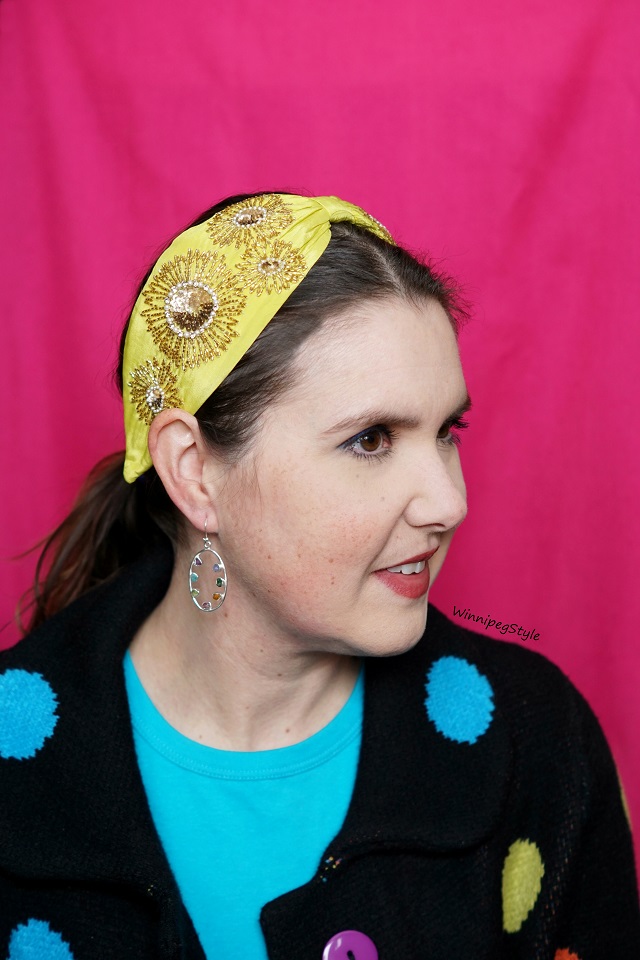 OUTFIT DETAILS
Picture #1
Dress – Anthropologie
Picture #2
Bunny Rabbit velvet embroidered handband – NamJosh
Telephone handbag – Mary Frances
Scenic print sweater dress – Maeve @ Anthropologie
Tights – Old Navy
Gloves – Danier
Boots – Miz Mooz @ Ketch Shoes
Picture #3
Bunny Rabbit velvet embroidered headband – NamJosh
Bunny earrings – Gift
Picture #4
Bunny Rabbit velvet embroidered headband – NamJosh
Gloves – Danier
Picture #5
Deer embroidered headband – NamJosh
Felt collar – Fairytail Collars @ Etsy
Earrings – Korite Ammolite
Sweater – Lord & Taylor
Picture #6
Flamingo embroidered headband – NamJosh
Flamingo dress – Chicwish
Flamingo earrings – Vuela Vuela @ Etsy
Picture #7
Dark denim embellished headband – NamJosh
Embroidered/beaded patchwork sweater – Anthropologie
Picture #8
Yellow embellished beaded headband – NamJosh
Polka dot cardigan – Cassiopeia
Top- Reitmans
Gemstone earrings – Winners