It's been a while, but I'm still here and have a new post for you!  It's just been one heck of a winter and the beginning of spring here in Winnipeg.  Not only did we get snowstorm after snowstorm, but we have also been hit with crazy amounts of rain leading to some flooding. Hopefully, that is all past us and we can start to enjoy spring! Test of the undo.
Spring is always a fantastic time for fashion. It feels like a fresh start. One of my favorite things to wear is fruit prints and fruit accessories! I know most people like to wear florals for spring, but something just feels fresh about fruit. This outfit it's all about strawberries and cherries!
This spring I had to have this beautiful beaded cherry Mary Frances handbag.  This bag is not only adorable on the front with the sweet beaded cherries, but you can wear it turned around as it looks like a completely different bag.  The back side is done in a fully beaded gingham design! How unique is that! It's like two bags in one!  The strap is removeable if you would like to carry it as a clutch, but I love the chain strap as it has these very cute little beaded cherries on it.  This bag is currently available in case you need it in your life too! Click here to see it
As always I have to wear a fabulous hair accessory and this headband from NamJosh is perfect! The strawberry embroidery is just lovely for spring and summer outfits! Definitely check out all the NamJosh headbands by clicking here! Get 10% your entire NamJosh order by using promo code: REBECCAHARASYM10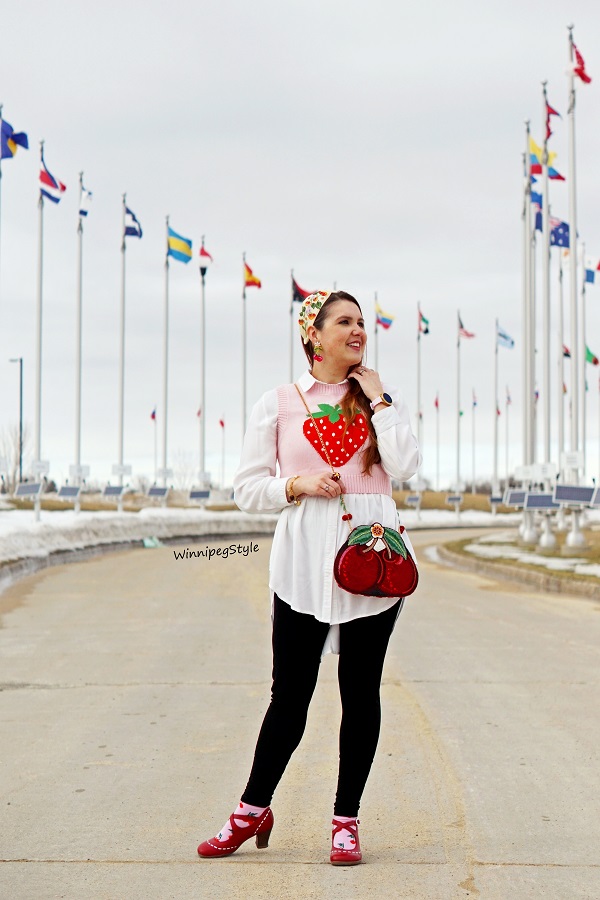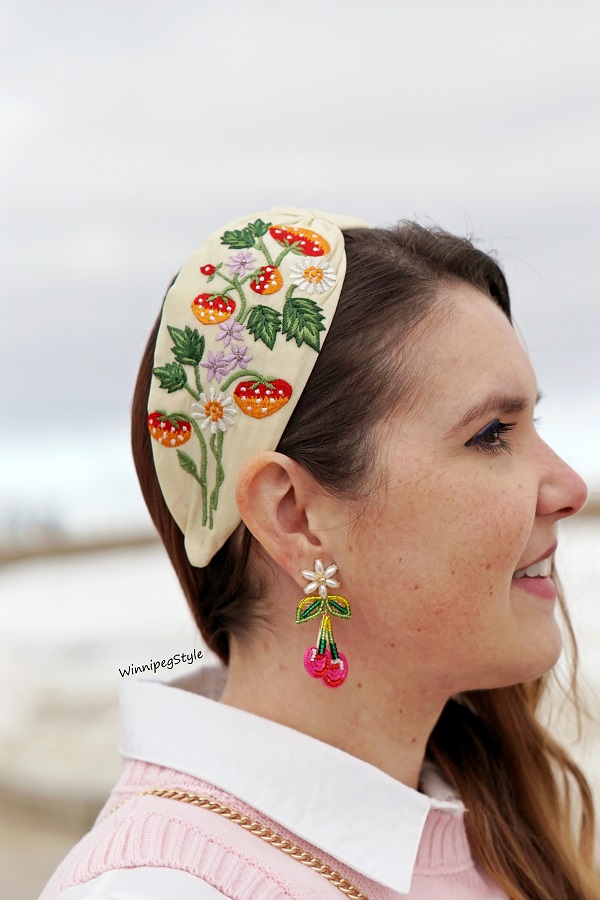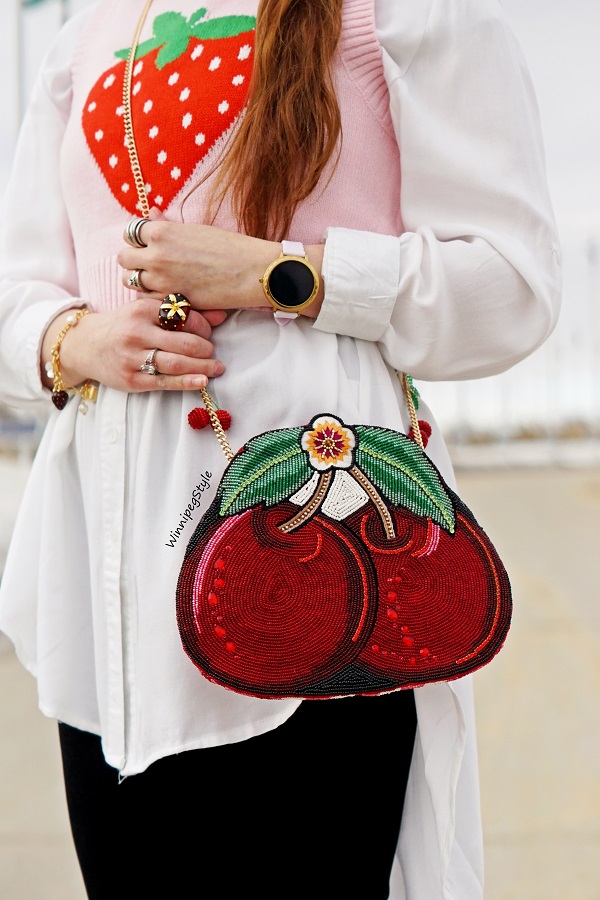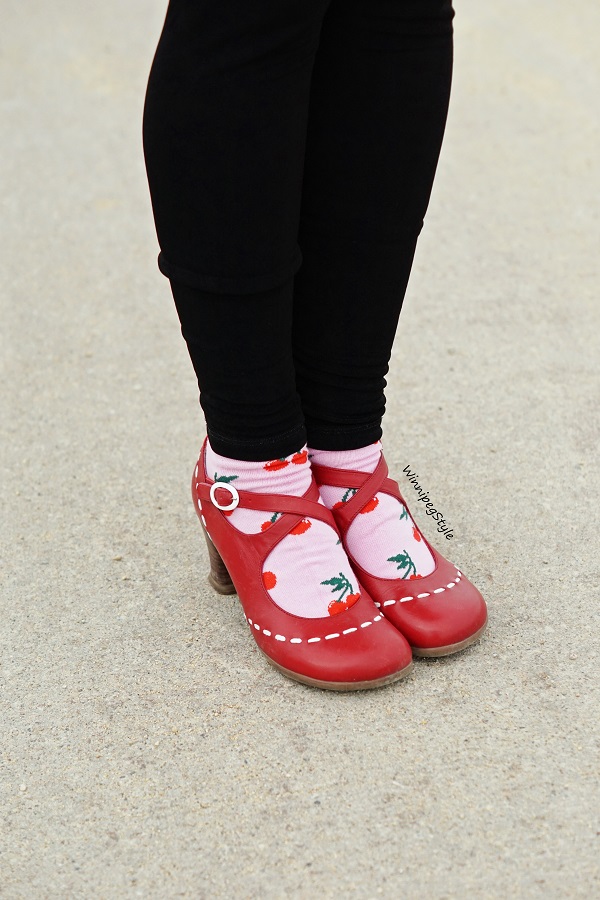 OUTFIT DETAILS
Strawberry embroidered handband – NamJosh
Get 10% your entire NAMJOSH order with promo code: REBECCAHARASYM10
Beaded cherry handbag – Mary Frances
Strawberry cropped sweater vest – H&M
Tunic top –
Leggings – Kim & co.
Cherry earrings – C & C California @ Winners
Strawberry ring and charm bracelet – Kate Spade New York
Cherry print socks – H&M
Shoes – John Fluevog