I have been collecting Fluevog shoes since 2006. I really do think it was love at first site when I bought my first pair of Fluevogs! My only problem was at the time I bought my first pair I was walking with a cane and the pair of boots I had fallen in love with had 3 inch heels. I had been in a motorcycle accident in 2005 and broke many bones. I went through many surguries to repair my broken bones on my entire left side of my body. I even learned to walk again 3 times! But just look at me now! I was worried that I may never be able to wear heels again after the accident as I can be a little unstable on my feet. I couldn't believe the comfort and stability that this pair of Fluevog boots provided and I knew I would be walking in them very soon! Since that first pair I have been a HUGE fan as you can see! I have done a blog in the past about how I had been featured on the Fluevog website twice for the 'Everyday Fluevog' feature where I wear a different pair of Fluevogs everyday for a month (October 2010 and September 2011). I truly do love the way I feel when I wear Fluevogs and love to see people's reactions to each pair that I wear. Some are pretty outrageous and I do have my favorites 🙂
If you follow my 'Everyday Outfit' section of my website or my this fashion blog then you know about 99% of my outfits include wearing a pair of Fluevogs! I have been asked a few times to show my whole collection so here it is to date! I try to keep the original boxes for each pair but as I have acquired some of them through sites like Ebay and Kijiji they may not have come with their original box. My collection continues to grow and I am excited every time a new season comes as then there will be new ones for me to put on my wish list. Hope you enjoy seeing my collection! Do you have a favorite Fluevog shoe?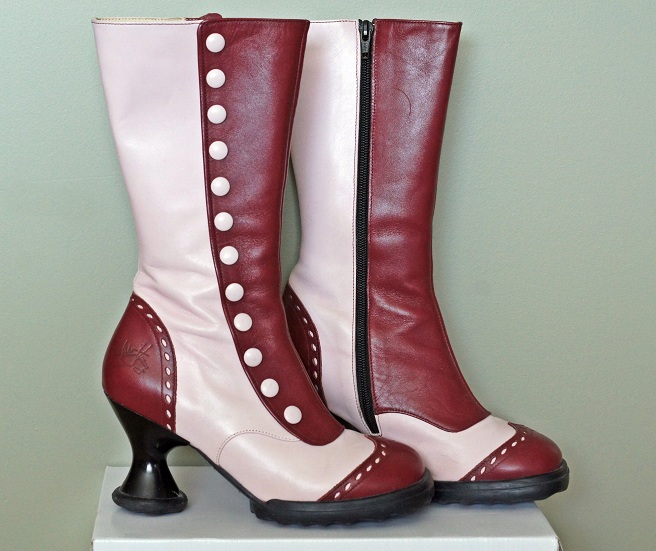 My First pair of Fluevogs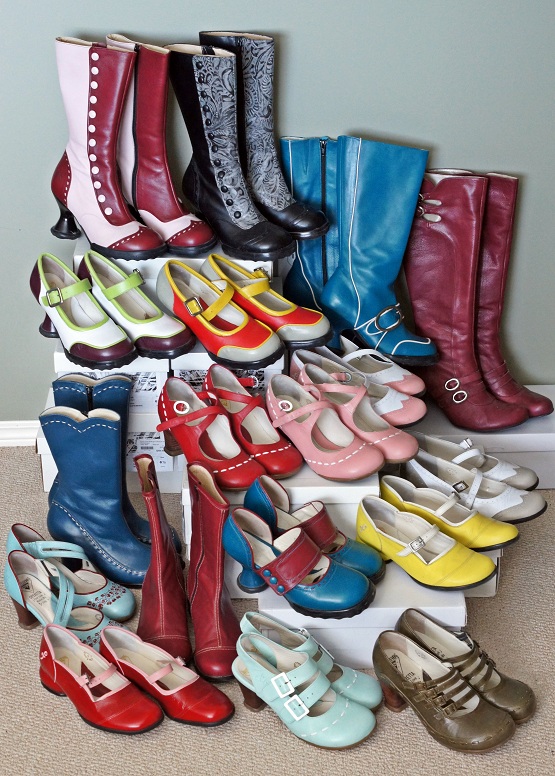 My Limited Edition, Special Edition Fluevogs
(Only a handful of each were made in these special colors!)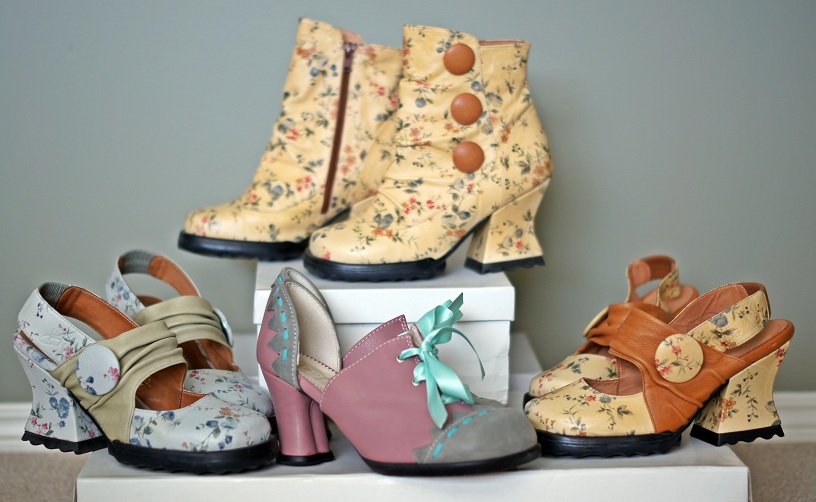 One of a Kind Samples!
(No one else in the world has these)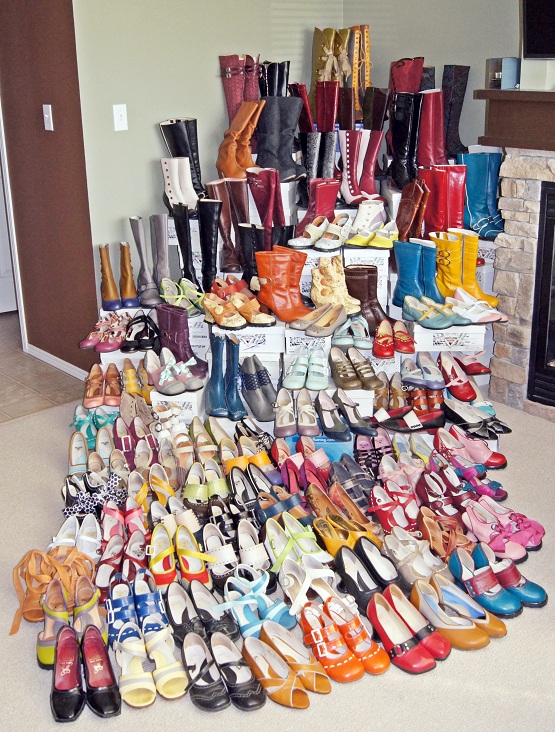 My Entire Fluevog Collection
(Then I found another pair hiding in my closet that wasn't in the picture! Oh, no!)