I have to start to by saying I don't wear a lot of animal print such as leopard spots or zebra stripes so when I was asked to style the Angelique (see the Angelique here) in leopard print as part of my 12 Months of Vedette Shapewear Challenge I was a little hesitant. I wasn't sure at all how I would style the leopard bodysuit but then I remembered that I just got this super cute cat ears hat and knew it would be great to wear with it. Since the print is quite loud all on it's own I decided to stick with quieter neutral tones (yes, I know I don't usually wear a lot of neutrals very often, but I do own some!). I loved that the cuffs on the sleeves and lining of the blazer I owned matched the pattern so well but I still felt that look was missing something so I added a fluffy feather shrug to layer over the blazer. I personally always take my outfits one step further than one would think of but I love to be a little different than most people.
As usual Vedette does an amazing job of making shapewear and this piece does a great job of trimming off a few inches from my bust down and I love that it has the attached bust cups to add the right amount of shape. This bodysuit would be excellent to wear as a cute layering top or under anything to smooth out any problem areas you may have or want to hide.
There is still time to win a piece of Vedette Shapewear for yourself! The giveaway ends November 30, 2012 so click here for all the details and to enter!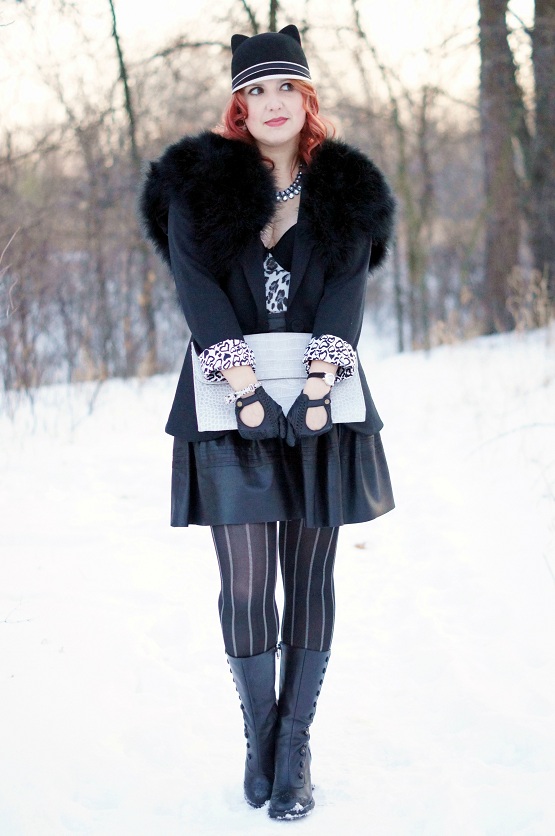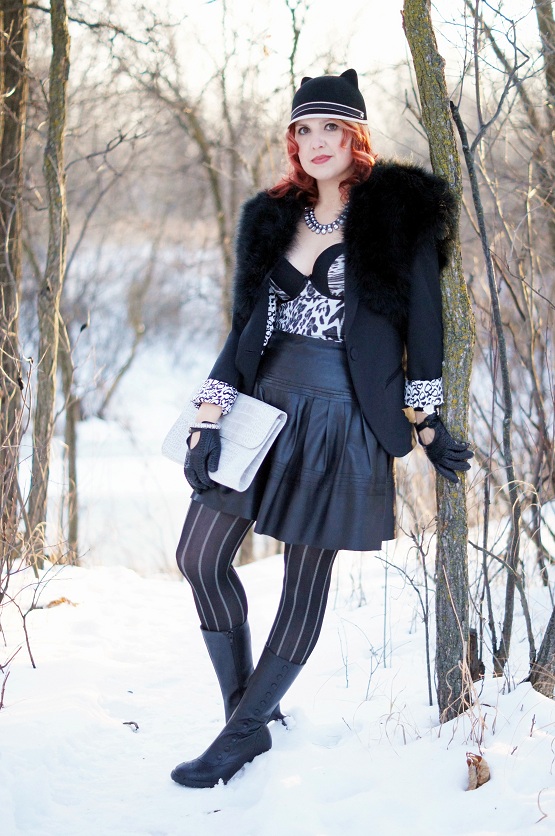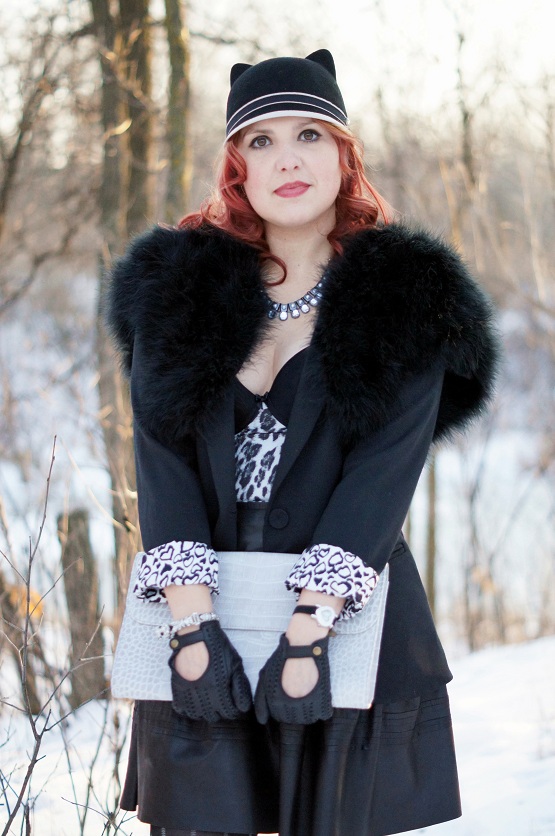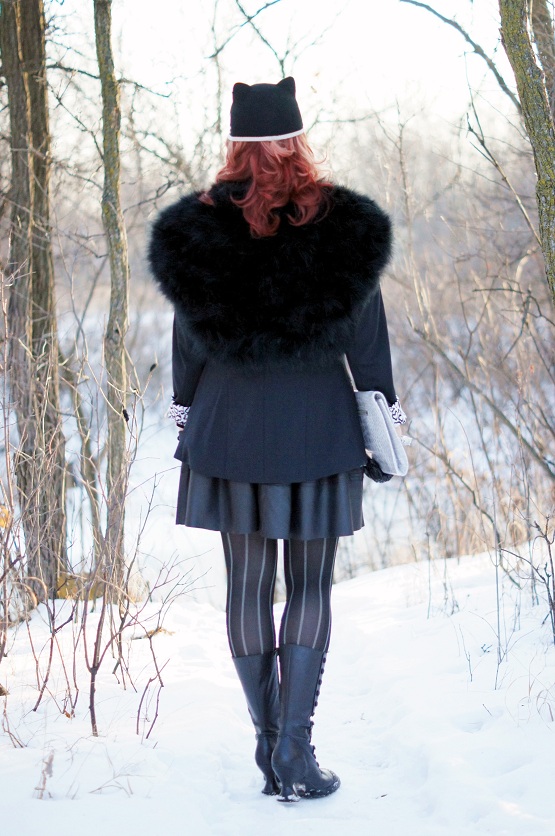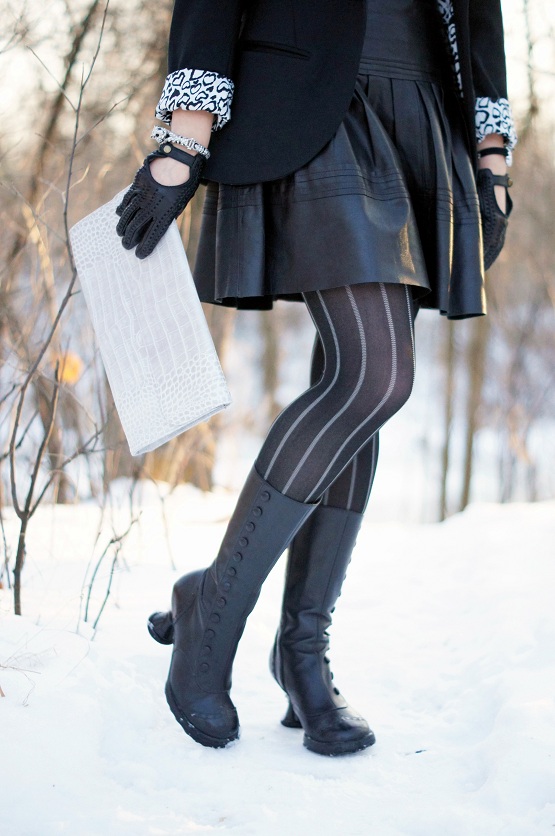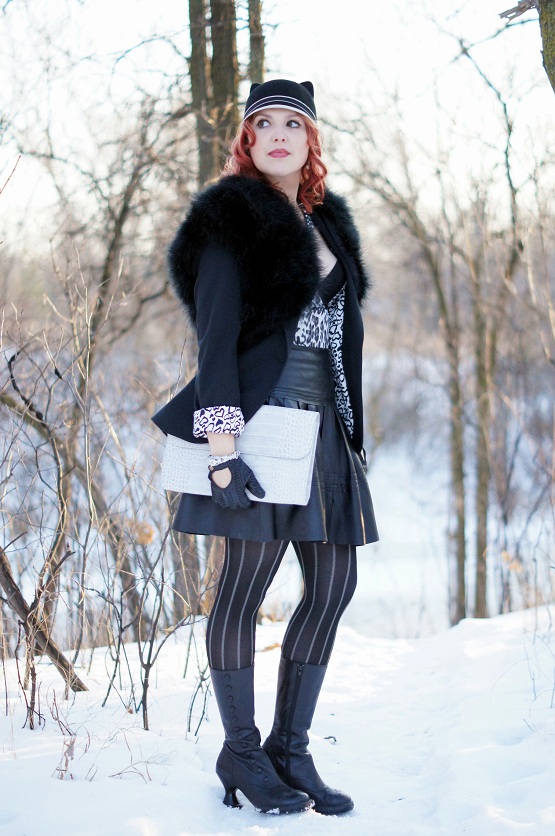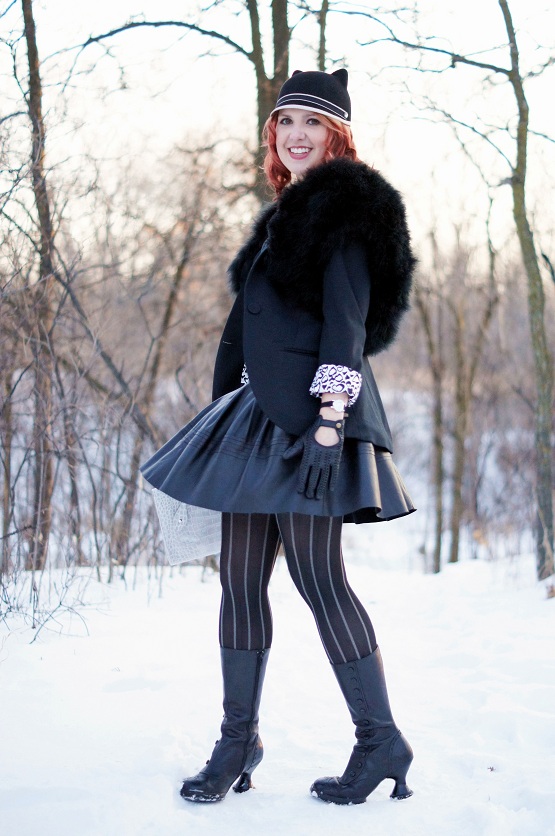 Leopard print body suit – Vedette Shapewear – Angelique
Feather shrug – Jessica
Blazer – Daniel Rainn
Leather skirt – Danier
Cat ears hat – Claire's
Leather clutch – Danier
Necklace – Lia Sophia
Bracelet – Forever 21
Watch – Kenneth Jay Lane
Leather Gloves – Danier
Tights – Primavera International
Boots – Fluevog (Babycake)