The first sign of spring to me is definitely when there no snow in sight! Finally! As you can see in my photos there is no green yet either but that should be any day now! I can see the smallest of buds on the trees. Since there are no flowers out yet I thought I could at least encourage them to come out faster by wearing some! I doubt it works that way but I can try right, right?!
This beautiful midi length dress from Chicwish is a stunning piece! Just look at the gorgeous floral bouquet pattern! I do love the longer sleeve length in this dress too. The sleeves come to a little past the elbow but I have scrunched them up to stop right at the elbow. The fabric of this dress holds it's shape, so the skirt stays full even on the windiest day like it was when I took these photos. At least my dress didn't blow over my head! That would have made for some interesting pictures! LOL!
Doesn't this bright floral pattern make you feel ready for spring?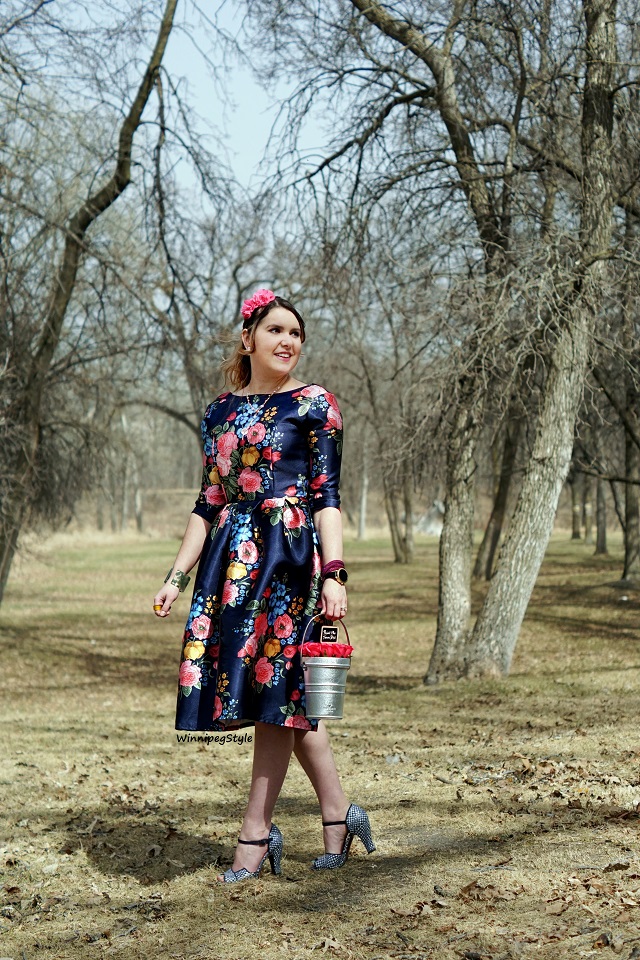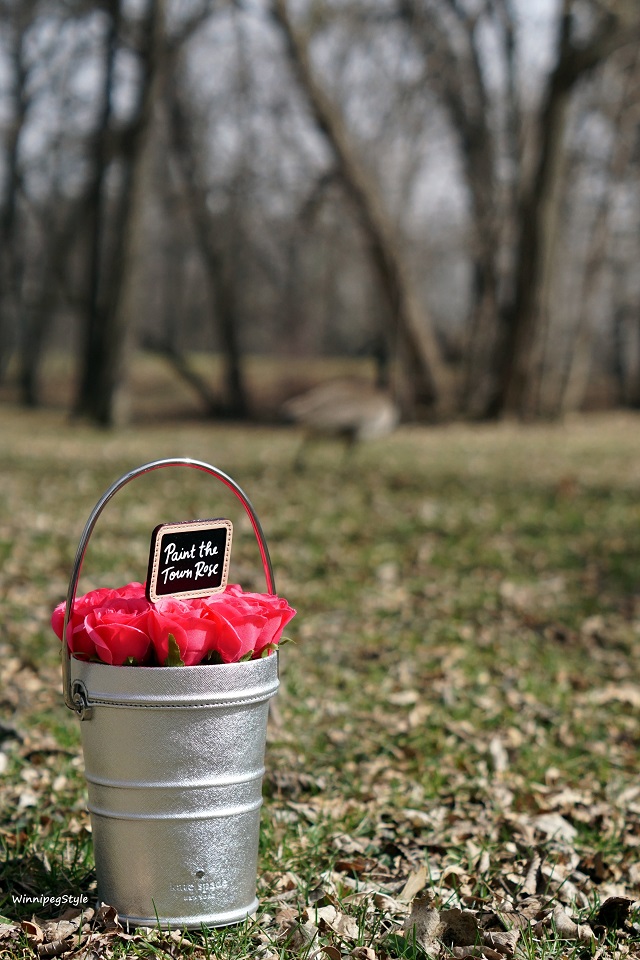 Not too sure if you can tell but there is a goose walking in the background of this picture. Took the picture without their permission! LOL!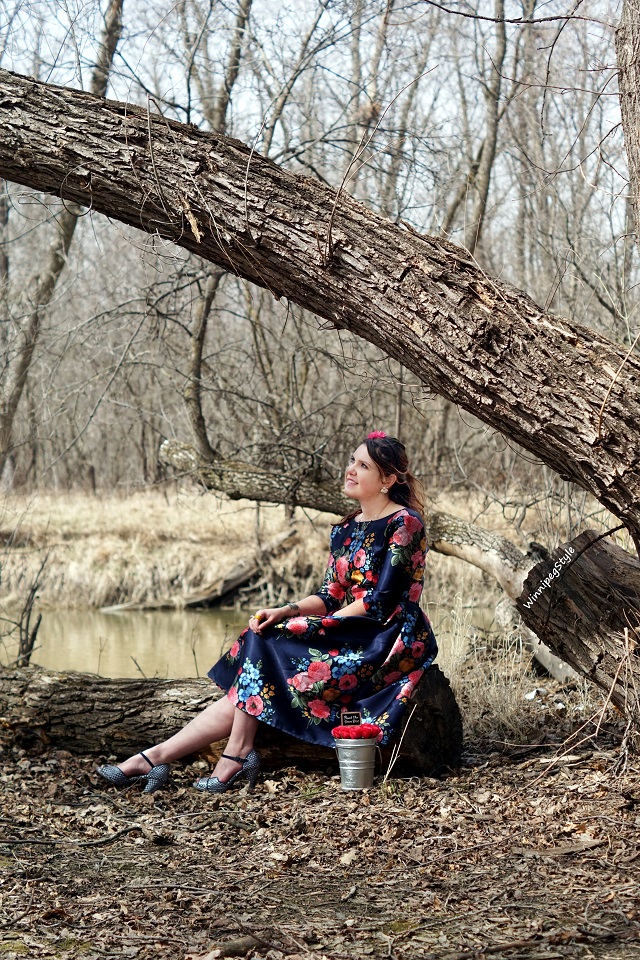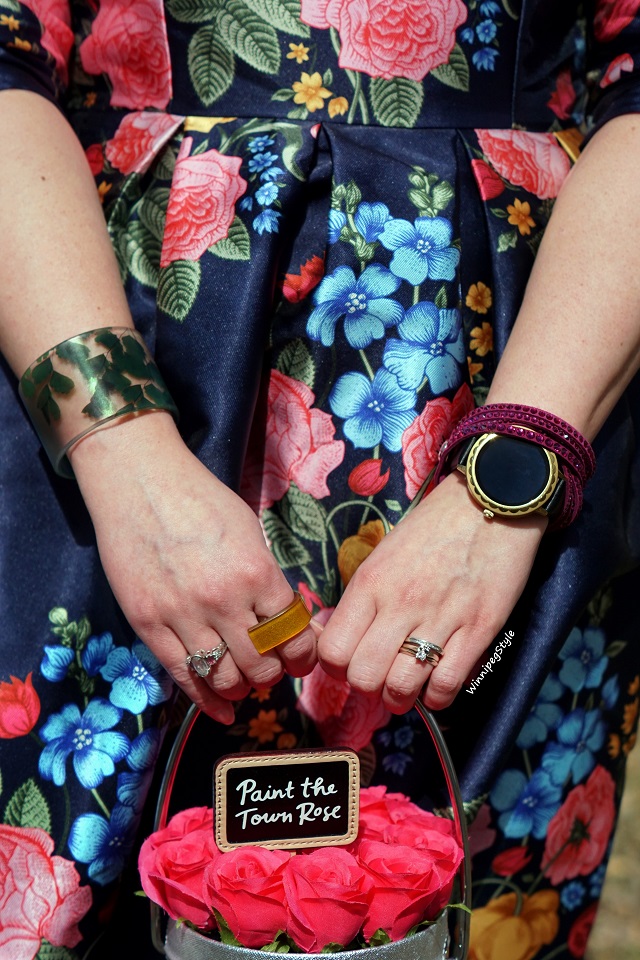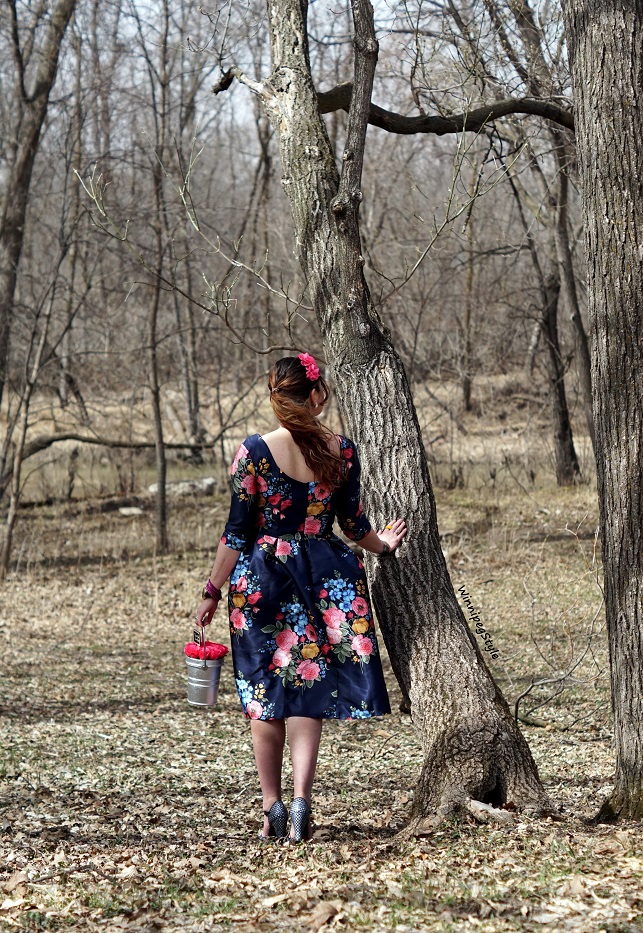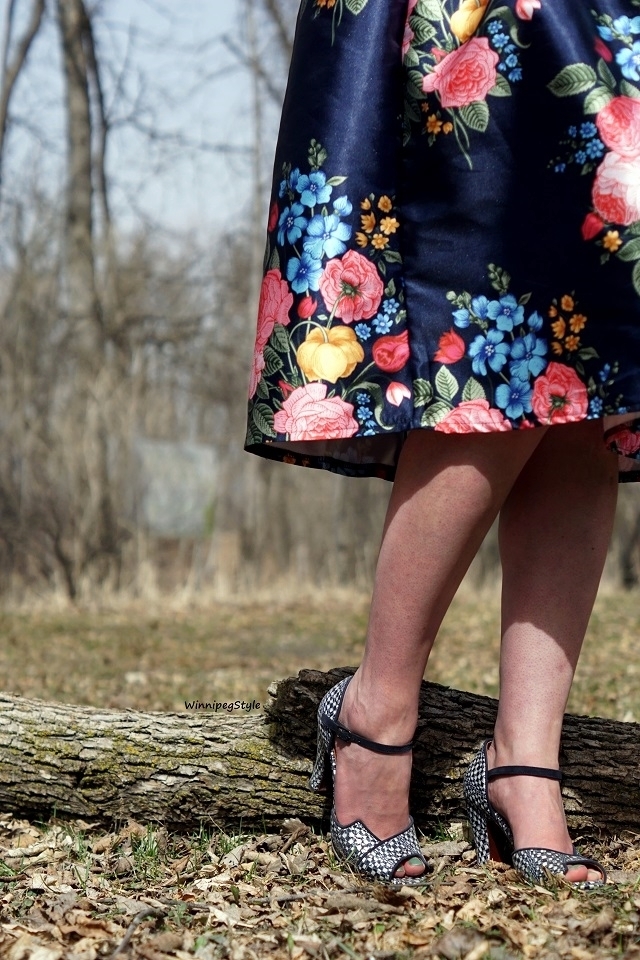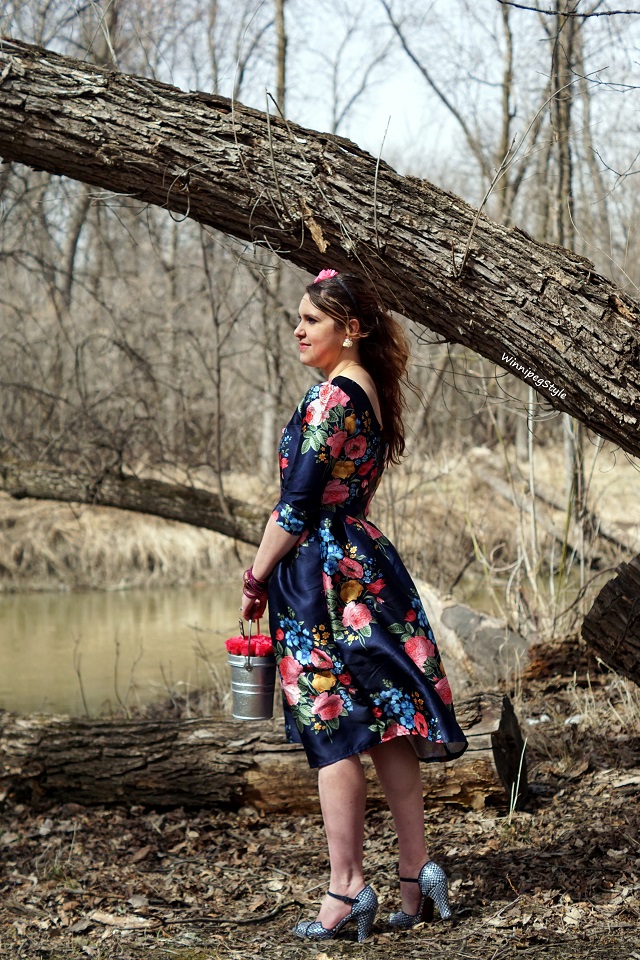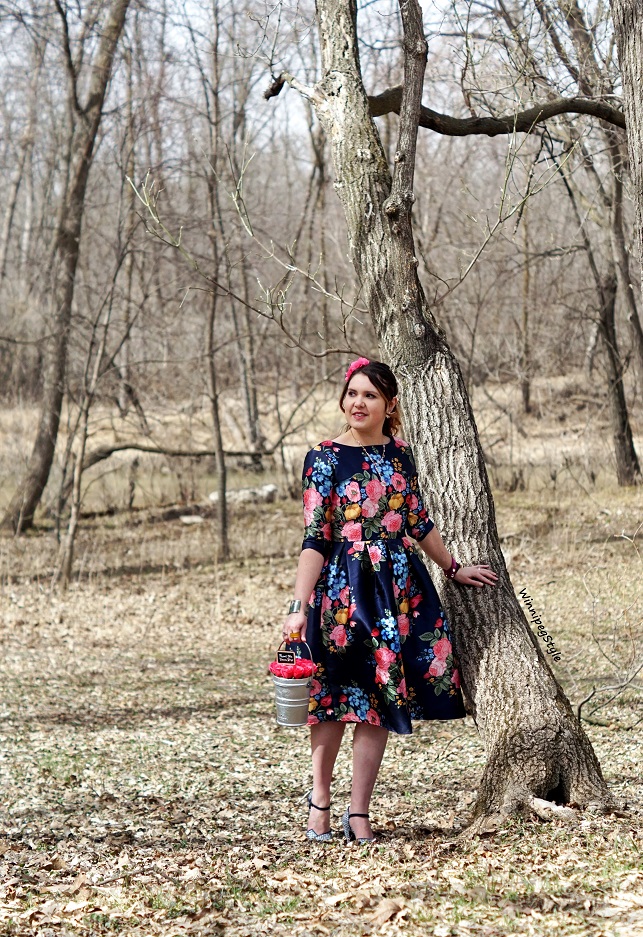 OUTFIT DETAILS
Rose pail handbag – Kate Spade New York
Ballerine necklace – Betsey Johnson @ The Bay
Earrings – Aldo Accessories
Eco-resin leave bangle – deconstruct
Resin ring – deconstruct
Crystal wrap bracelet – Swarovski
Watch – Kate Spade New York @ The Bay
Headband – Icings
Shoes – Chie Mihara (style: Fan)