I cannot resist cute shoes! Can you?! For awhile now I have been seeing Hot Chocolate Design shoes online or through Instagram posts and I have loved pretty much every pair I have seen! They have the cutest designs! Most of them are super quirky and that really interests me! What I mean by quirky is that most of the pairs have mismatched designs on each foot. The designs go together but they are just a little bit different! I decided I needed a pair for myself! The pair I decided on is this adorable bee pattern flat (click here to see them) called the Chocolaticas Honey. This pair just made me smile immediately! I do love golden yellow and I adore bees (although sometimes I am scared of them, LOL)!
The minute I got them in the mail I was impressed! The packaging is shaped like a milk carton! That is just so sweet and very unique! The bottom of the package easily opens and the shoes slide out. You can keep the cute carton to store your shoes in if you want!
These shoes are made completely out of fabric except for the rubber sole. So just know that before you buy them. I personally love that as they are super soft and comfortable! I would say the width is a wider width so if you have a wide foot this shoe would work for you. Also make sure to check the size chart before you order to make sure you get the right size. Hot Chocolate Design gives you exact measurements! I would recommend to order your regular shoe size or even size down. Do not size up as you will find them too big. The shoes do not come in half sizes so if you are a half size, size down.
Once I put the shoes on I loved them! How could I not?! Just looking down at my feet made me smile! Of course I couldn't resist making my whole outfit bee themed! I could just as easily wear them with all black and I would still stand out as everyone would be looking at my shoes!
Too see all the fun designs that Hot Chocolate Design offers including fun patterns like Bacon and Eggs, Watermelon, Popcorn, Floral prints and even the World Map: click here too see them (This will take you to the Canadian site but you can select your own Country at the top right corner of the web page)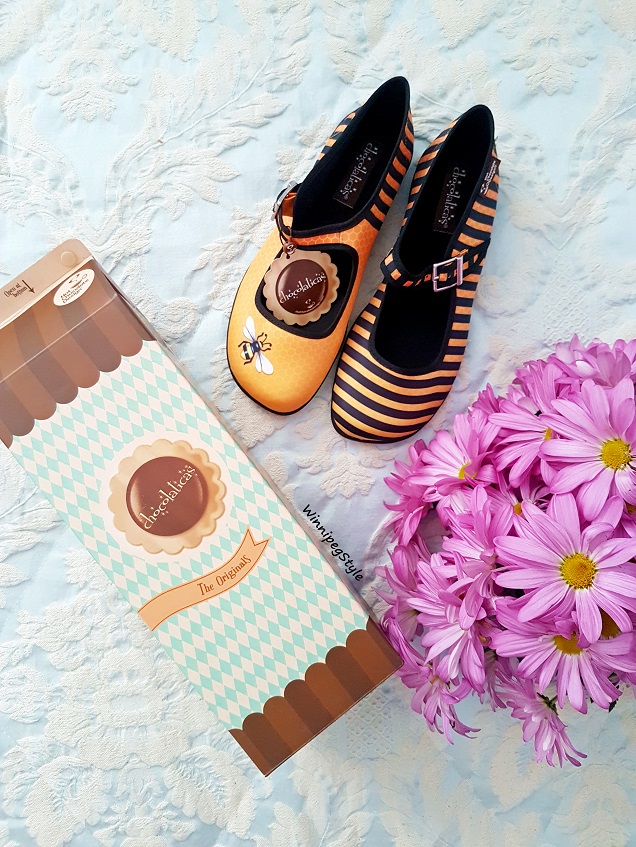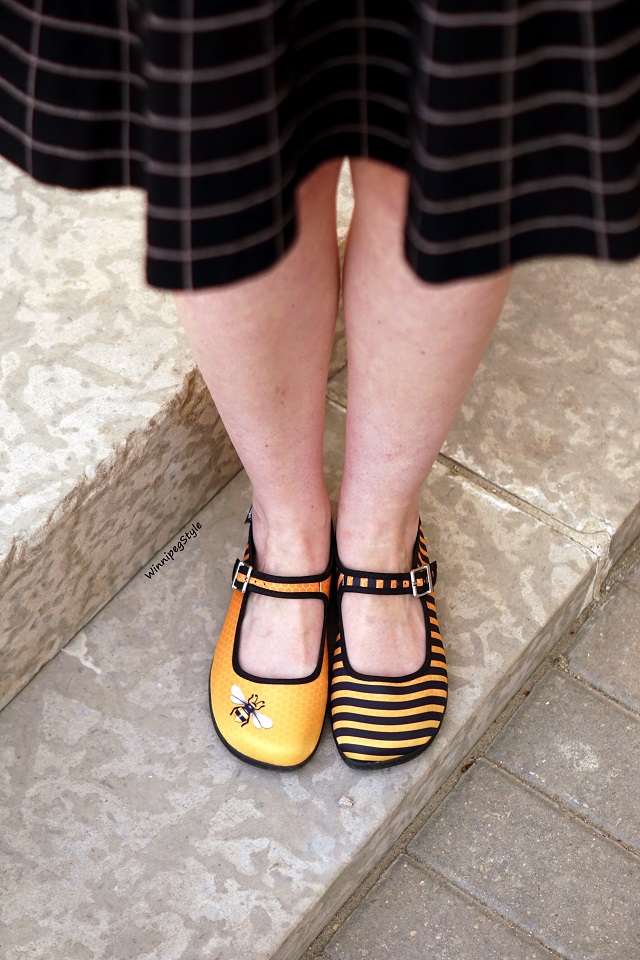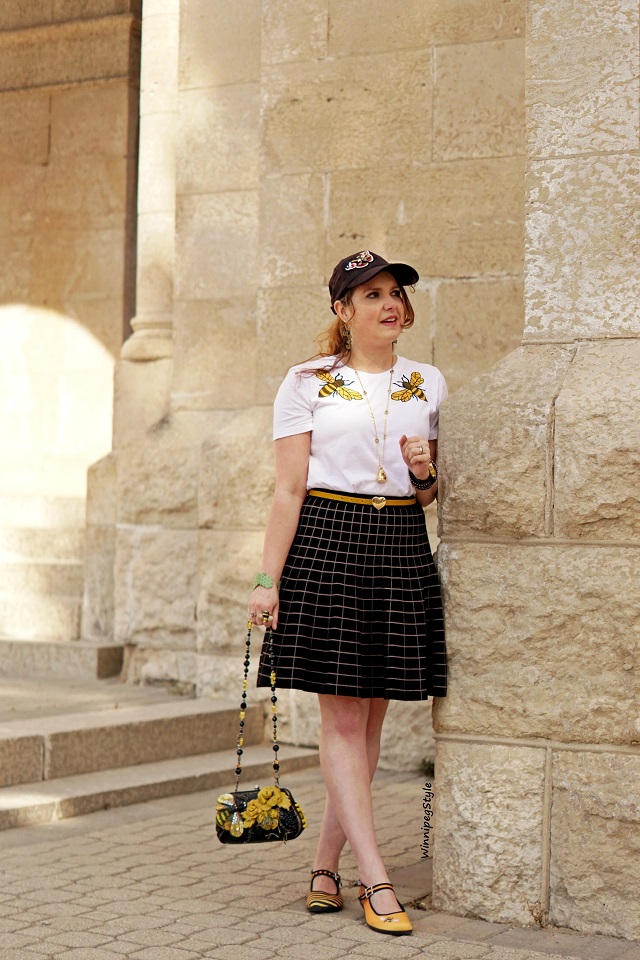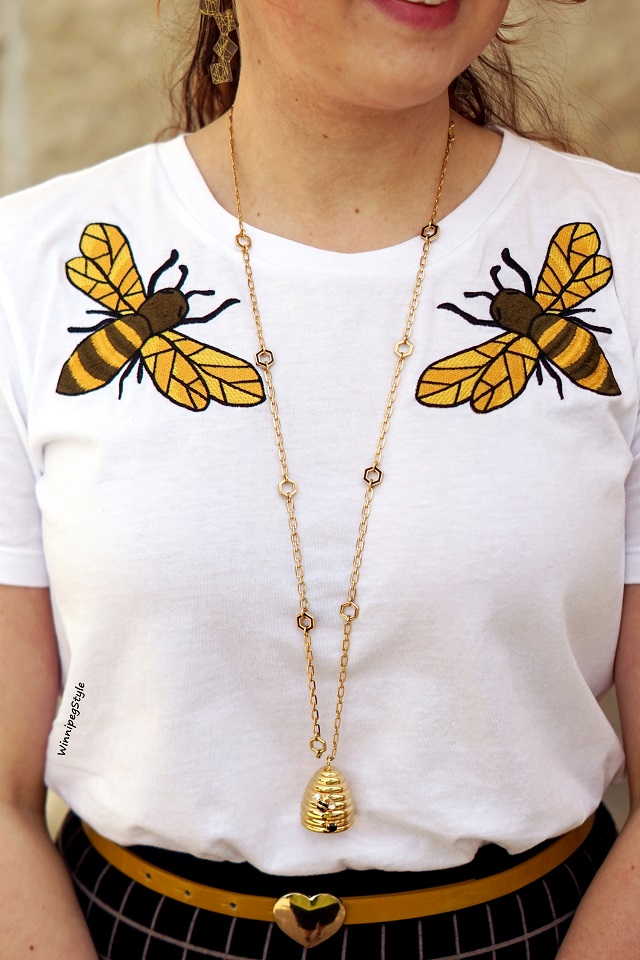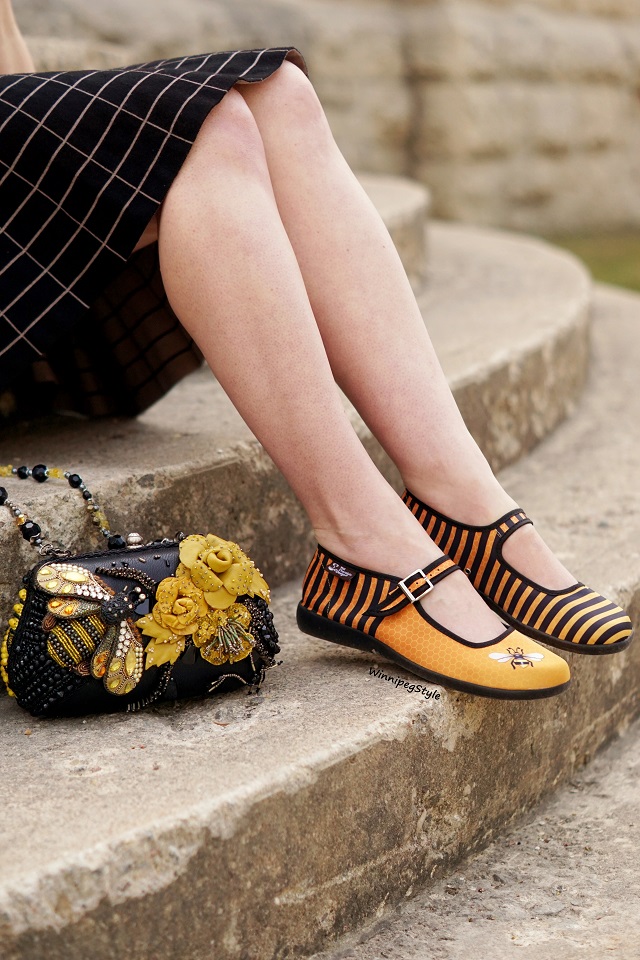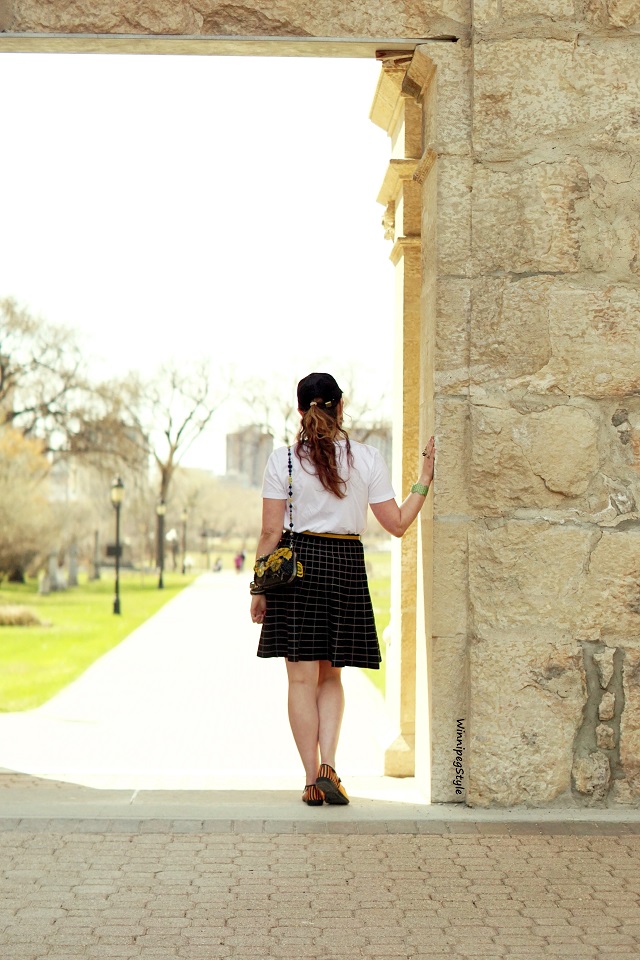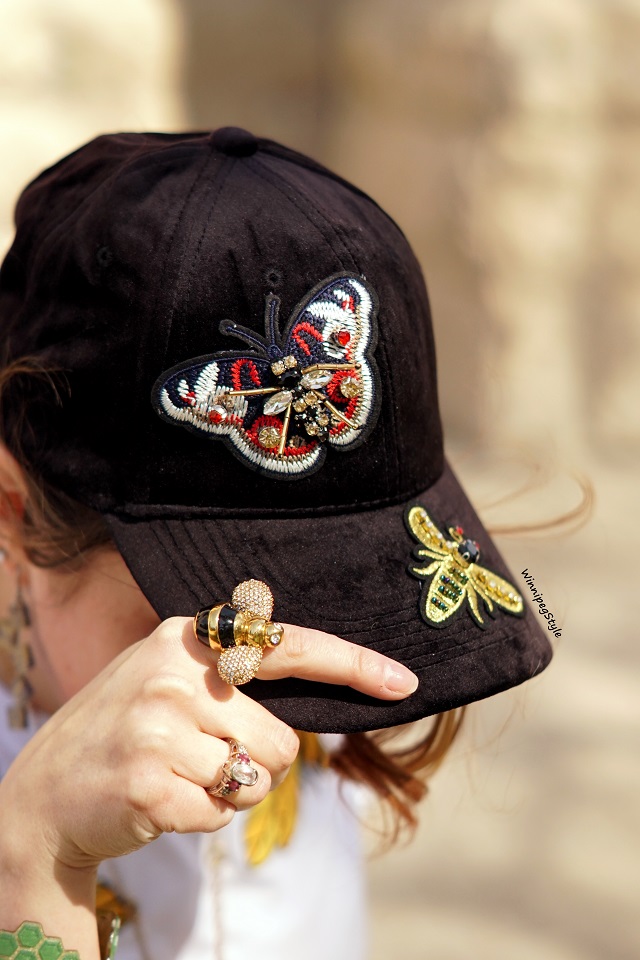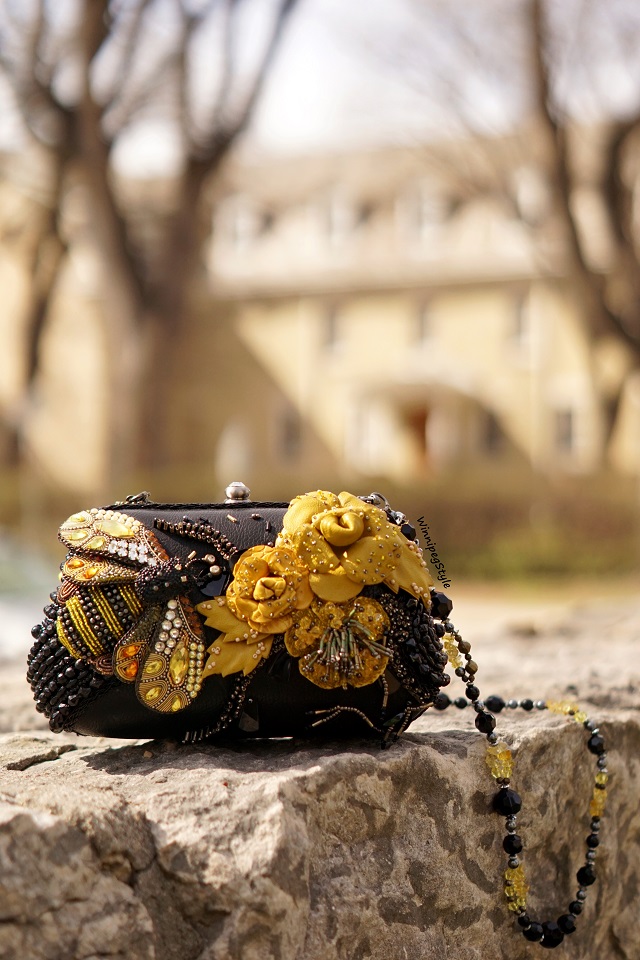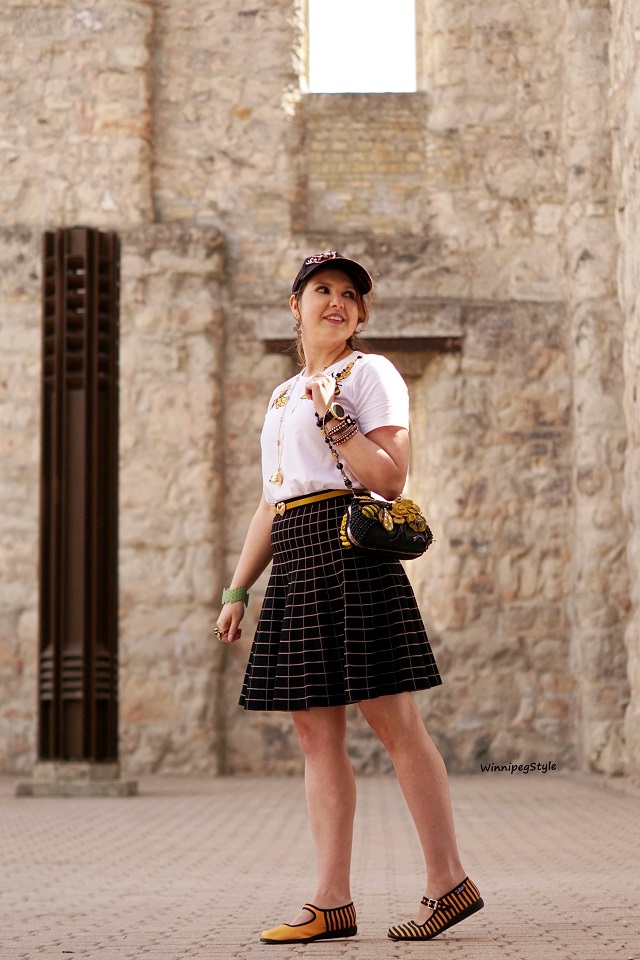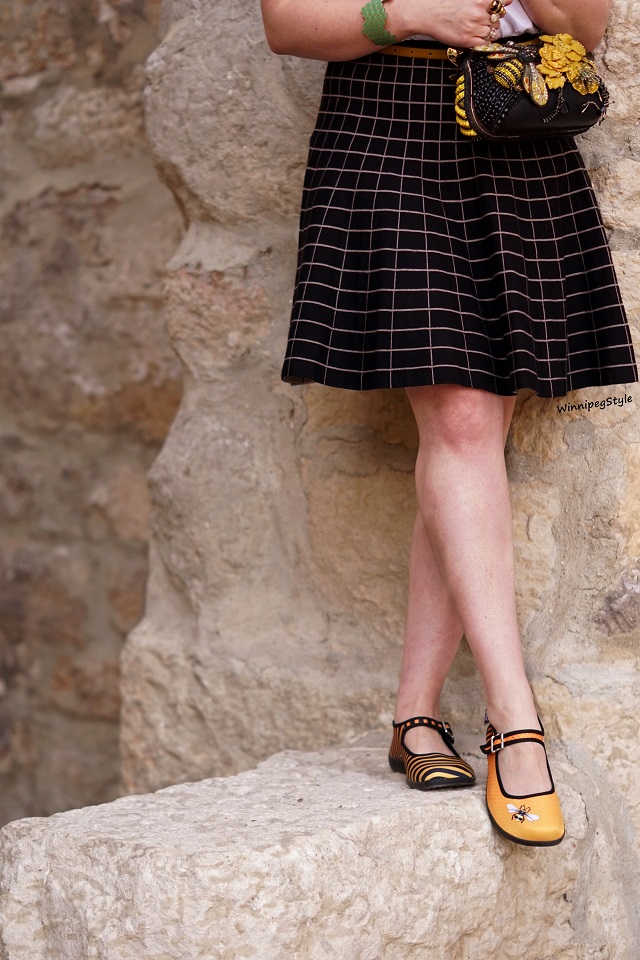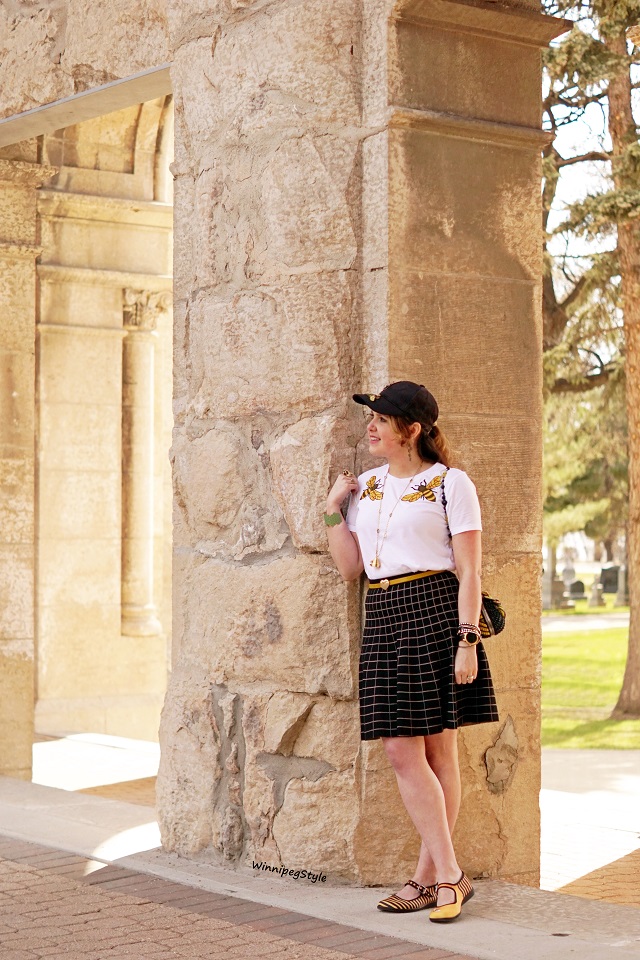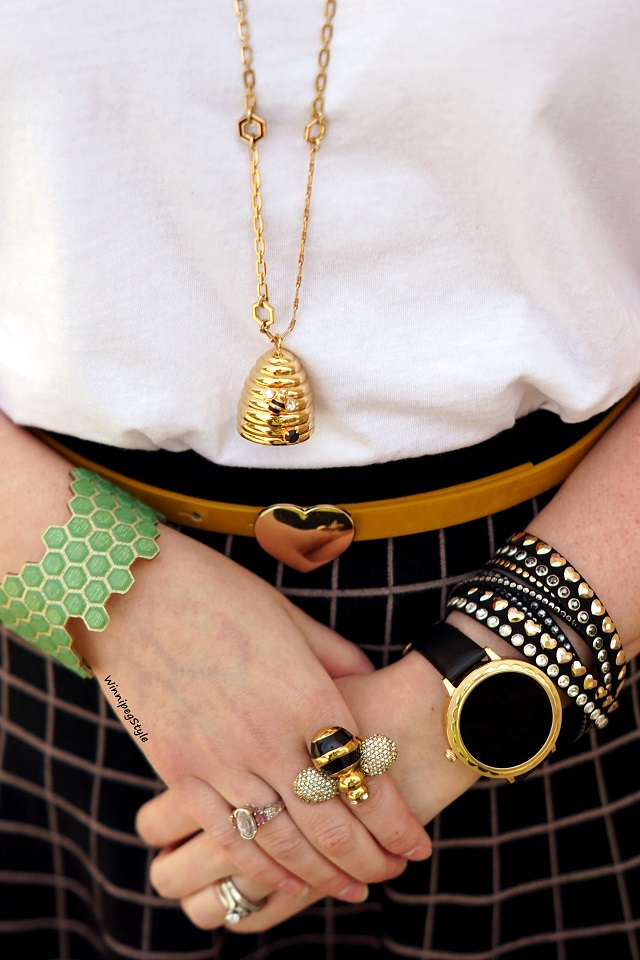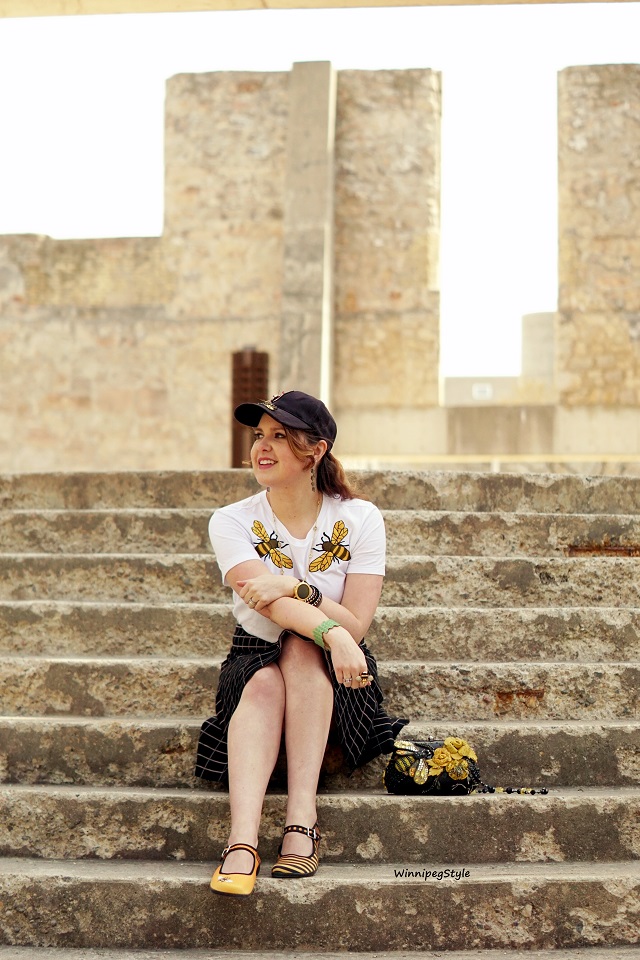 Outfit Details
Bee print shoes – Hot Chocolate Design
Bee tshirt – Forever 21
Skirt – Carmen @ Winners
Belt – Forever 21
Embellished/ Embroidered Hat – Aldo Accessories
Bee hive necklace – Kate Spade New York
Bee ring – Kate Spade New York
Honeycomb bracelet – deconstruct
Watch – Kate Spade New York @ The Bay
Wrap bracelet – Swarovski
Earrings – deconstruct